Make sure to drive slowly down Beechwood Street in the heart of Little Rock's Hillcrest neighborhood, or you'll miss Ciao Baci, the unassuming bungalow restaurant that has quietly been serving some of the best food in town since 2001.
"Our owner, Suzan Boscarolo, set out to open a place where people could relax and feel comfortable. Her vision has been realized in this cozy little Hillcrest sanctuary. Whether on a date or on business, with friends or family or colleagues, we aim to offer a comfortable atmosphere that makes our customers feel at home. The food, under the direction of the very talented Jeffery Owen, is eclectic with European and Southern influences. We offer a large selection of wines at all price points, along with locally renowned cocktails and a nice selection of beers," says general manager David Burnette.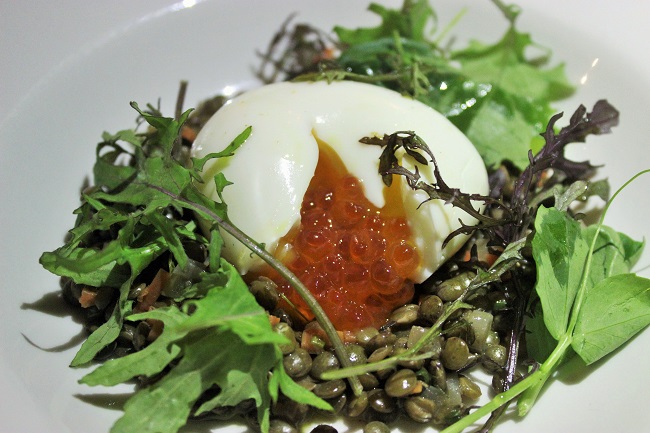 At Ciao Baci, the charming, relaxed setting is great, but the food is on another level, thanks in large part to the creativity of Chef Jeffrey Owen. The unique menu features a wide variety of offerings and is highlighted by Owen's 5-course tasting menu.
"Chef Jeffery Owen is a true talent and his creativity and passion for food shine through on this tasting. He works hard to source the best possible local products and even grows a garden behind our building. There is a good chance something on your plate was grown right here at Ciao Baci. It's also a steal at $45, and it changes nightly," says Burnette.
Don't have the appetite for five courses? No problem.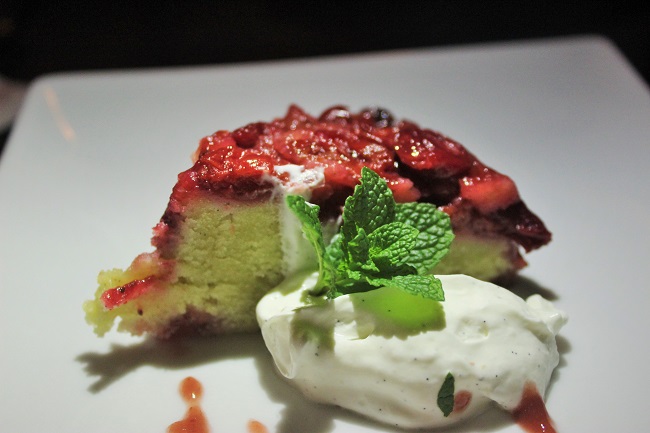 Ciao Baci's menu includes "Cocktail Snacks" like Marinated Olives, Candied Pecans, and Spiced Edamame, along with "Shared Plates" like Cornmeal Fried Calamari, Chickpea Hummus, French Onion Dip, and Steamed Mussels. There's also a nice selection of pizzas, fries, and salads. The Jalapeno Cheddar Tots are insanely addictive, and the Americana Burger is one of the absolute best cheeseburgers in Little Rock. And we haven't even gotten into the entrees, many of which are part of a rotating seasonal menu. Current items include the Beef Tenderloin, Roasted Arkansas Chicken, Blackened Catfish and Seafood Linguini.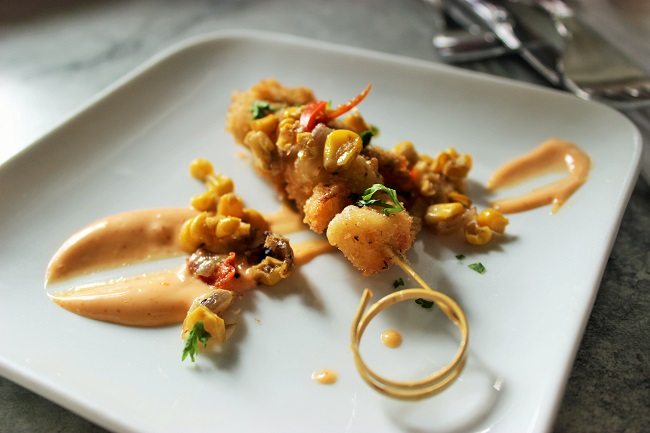 Overall, the food is refined yet approachable, and the atmosphere is cozily inviting, making Ciao Baci one of Little Rock's true culinary gems.
Did You Know?
Monday is Service Industry Night (extended to not only restaurant industry folks, but also anyone that has served in the armed forces and all KABF members). Each Tuesday, Ciao Baci offers a list of ten wines for $20, and Happy Hour runs all night on Wednesdays.
Ciao Baci
605 Beechwood St (Little Rock)
Phone: (501) 603-0238
Hours: Monday-Friday 4 p.m.-2 a.m.; Saturday 4 p.m.-1 a.m.; Closed Sunday