I'll never forget driving home from Hot Springs a couple years ago. I had just eaten at Deluca's Pizzeria for the first time and was trying to process what had just happened.
"Did I just eat the best pizza in my life?"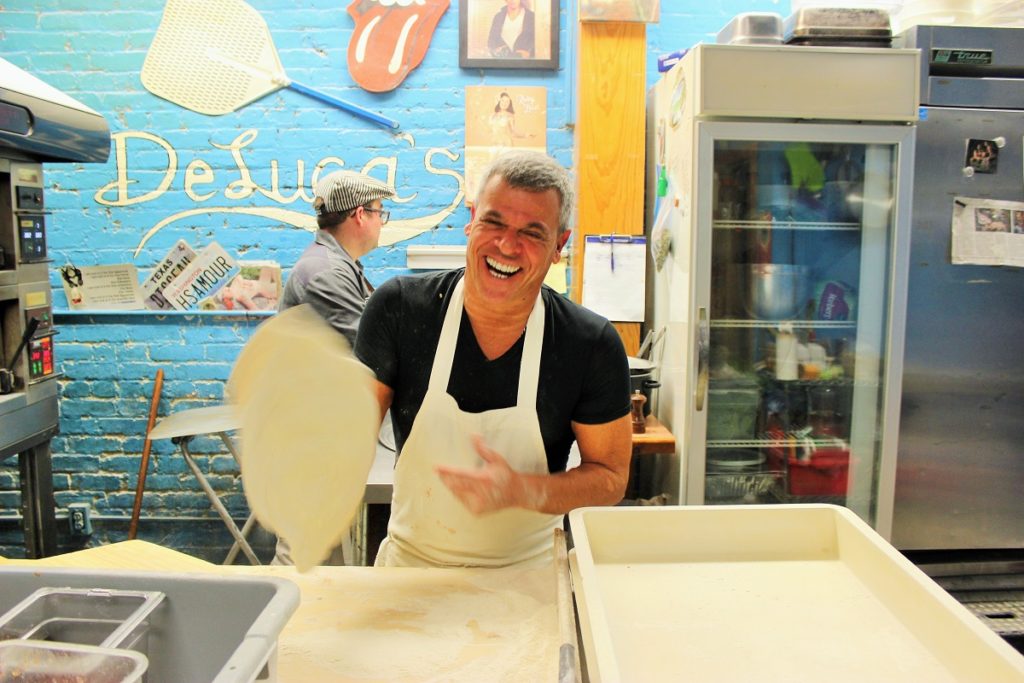 The answer was "yes," but when you've had great pizza in places like New York City and Boston, it takes a few minutes to process the fact that a pizzeria in Hot Springs, Arkansas has them all beat. But that's the beauty of food–unexpected masterpieces can come from unexpected places.
At the center of it all is Brooklyn native Anthony Valinoti, a spark plug of a man whose personality and energy are as big as the pizzas he slings around four days a week.  To meet Anthony is to love Anthony, and if you go to Deluca's, you'll definitely meet him. Just don't wear dark clothing, as one of his signature 'flour hugs" will surely make its mark. Much has been written about the man with a heart of gold who parties like a rock star, but, in the end, his meticulous attention to detail, hard work, and perseverance with his craft are what draw folks to the Spa City for pizza.
But what makes his pizza so special?
The crust is fairly thin, chewy, and easily foldable, but still a tad thicker than the classic New York-style version. There's also a slight char on the bottom and edges, along with an adequate amount of quality toppings, including Italian meats like capicola, pepperoni, and soppressata, just to name a few. One bite and you'll understand why you made the drive for pizza perfection. Excellence comes at a price, so expect each pie to run in the $30 range, which is a fair value when you factor in everything.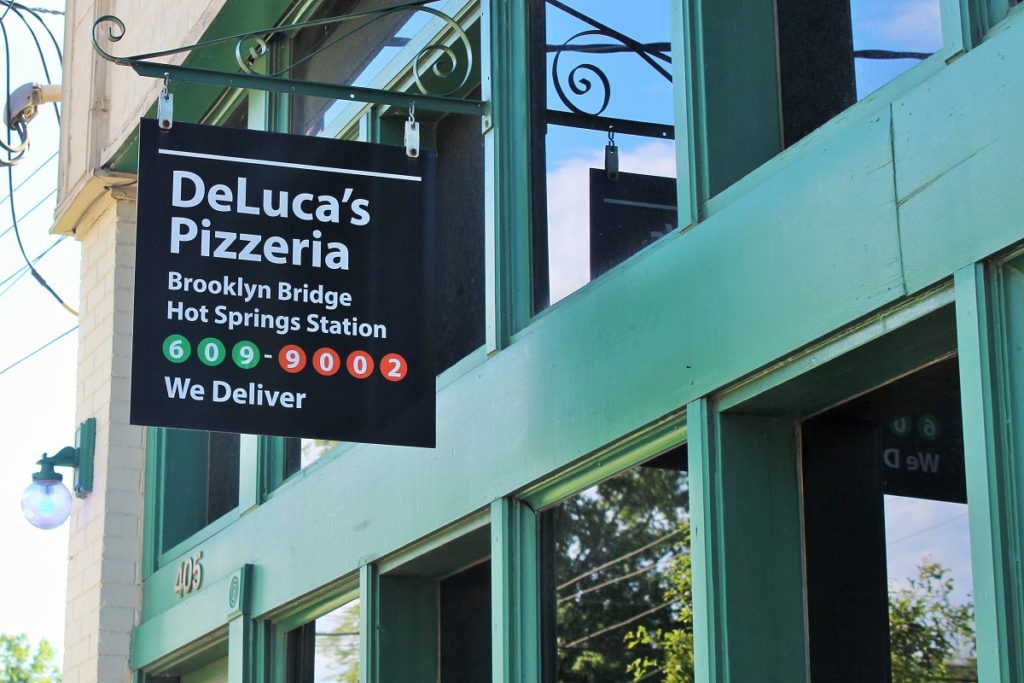 From the limited hours of operation to the no-frills setting to a small menu with dynamite offerings, Deluca's Pizzeria keeps things simple.
And it's simply the best.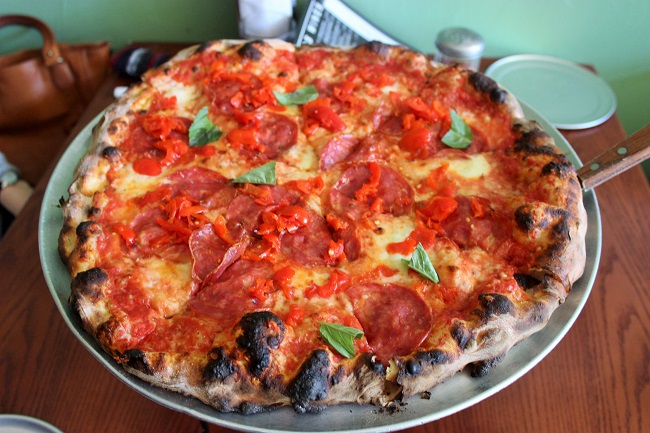 What to Order
Start out with the antipasto, Caprese salad, or a serving of meatballs, then graduate to a pizza with meatballs, peppadews, and Buffalo mozzerella. Just save some room for a cannoli and affogato.
Did You Know?
Deluca's just started a new tradition at called Italian Cucina Di Domenica or "Sunday Kitchen." Each Sunday, one of Anthony's chef friends will join him in the kitchen. Keep an eye out on social media for announcements as chefs from The Faded Rose, Local Lime, Trio's, Taco Mama, South on Main, and many other restaurants plan to pair their culinary skills and dishes with Anthony's creations.
Just Make Sure…
To reserve your dough. Yes, Deluca's Pizzeria only makes a certain amount of dough each day, so when they run out, they run out. Call ahead and reserve the dough, especially if you're going later on a Friday night or Saturday afternoon.
Contact Information and Hours:
(501) 609-9002
407 Park Ave
Hot Springs, Arkansas
Thursday 4 p.m.-9 p.m.; Friday & Saturday 11:30 a.m.-9 p.m.; Sunday 12 p.m.- 8 p.m.; Closed Monday-Wednesday