Celebrating traditions is a cherished part of the holiday season, and the Nabors family of Neighbor's Mill enjoy some of their own. Cary Nabors, manager of the original Harrison location, shares that, "The day after Thanksgiving we would try to go cut our own Christmas tree together as a family and then spend family time decorating the tree." They also gather with extended family in the area.
That family time during the holidays is important, and the Nabors' appreciation for family is comfortably apparent in the Harrison Neighbor's Mill, which has been serving the area for 18 years. Cary feels that, during the holidays, people especially want to visit his bakery/cafe as a tradition: "It's kind of a family gathering place. Every year at the holidays I see people I graduated with coming in from out of state with their families. They always comment that you can't come back home without stopping at Neighbor's Mill."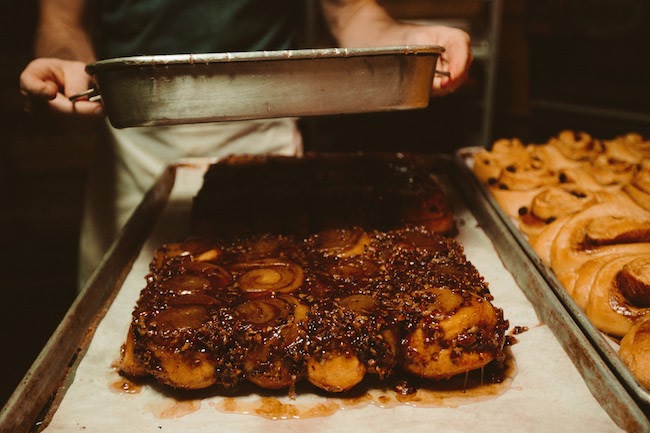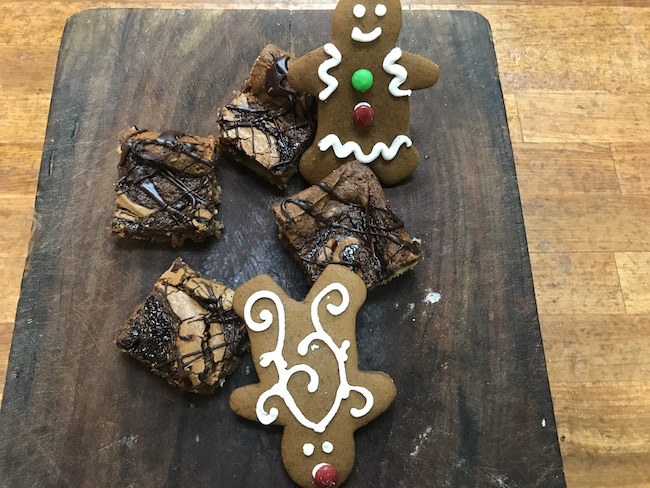 Besides the inviting atmosphere, Neighbor's Mill is popular for delicious seasonal meals, treats and beverages. The food has integrity: it's all homemade, the bread is made from scratch, and many of the ingredients are sourced locally. Best of all, it tastes great.
This season, look for some new items to join the menu of classics. Butternut squash soup and supreme pizza soup join menu favorites such as chili, tomato basil and potato bacon soup. And a new salad with steak, candied pecans and honey balsamic dressing is being introduced. There are two seasonal pies so far: pumpkin and a spiced chai.
And, where last year Neighbor's Mill revealed a sequence of unique cookies to mark the Twelve Days of Christmas, this year they will celebrate with two special cookies a week leading up to Christmas. Look for chocolate crinkle cookies, pumpkin whoopee pies, chocolate fudge cookies, gingerbread cookies, decorated sugar cookies and more. Other treats include ooey gooey bars, soft pretzels, cinnamon rolls and a variety of muffins, bagels and rolls.
As for beverages, in addition to a full espresso bar, there are, of course, pumpkin spice lattes and hot chocolate, as well as hot cider and a new hot chai cider.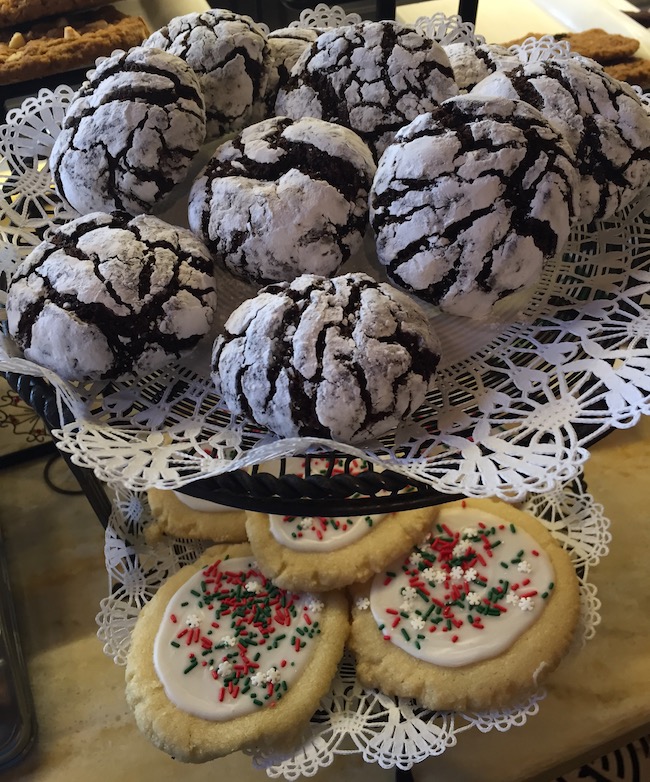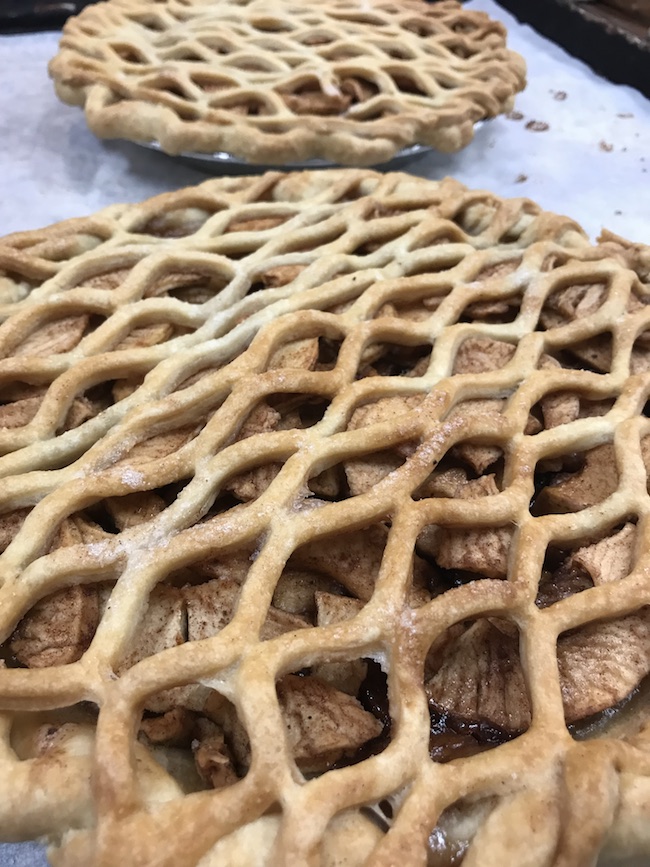 Their breads are made from scratch daily, and in enormous quantities as Neighbor's Mill often handles bulk orders as well as ships bread nationwide. On a normal day, three to five hundred loaves are baked; during the holidays, the baking team may make as many as 800 loaves. There are 24 varieties of bread, including holiday breads such as stollen, challah and dinner rolls and sweet breads like the pumpkin spice latte sweet bread, pumpkin swirl bread, fruitcake, banana nut and banana nut chocolate loaves. Breads and pies from Neighbor's Mill are great for hostess gifts or to complete a dinner spread, and gift cards are available.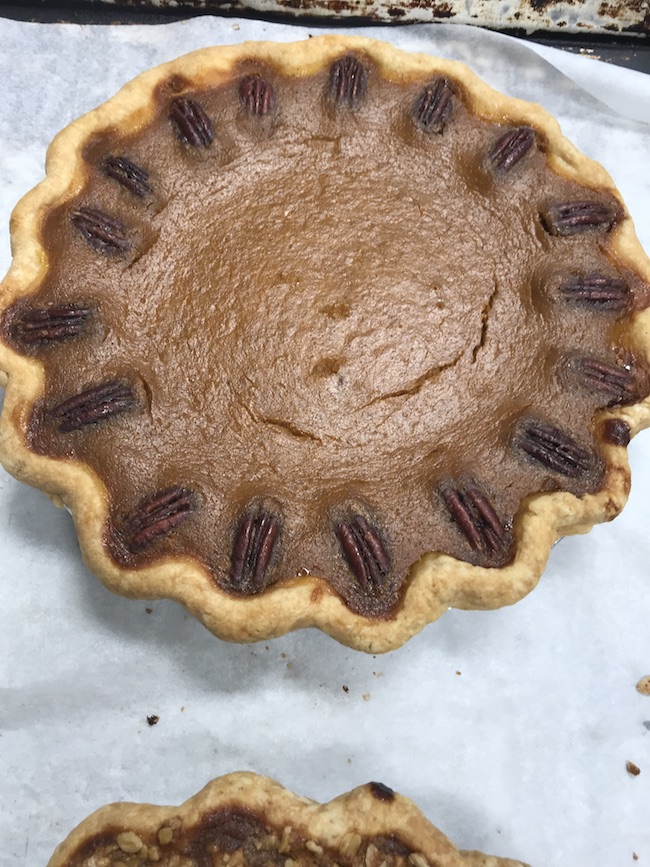 All three locations — Harrison, Rogers and Springfield, MO — are closed Sundays and major holidays to allow the staff time off with their families. With their third location recently opened in Rogers, Neighbor's Mill is growing (and expecting a second Springfield store) but remains the same comfortable, family-friendly cafe that it is well-loved. Consider making Neighbor's Mill part of your family holiday tradition.
Photos provided by Neighbor's Mill