Two generations of the Petty family had a dream for a restaurant that would serve their community some of the best barbecue in the land. Gordon Petty and son Mark soon realized droves of barbecue fans were driving from the surrounding areas for the barbecue ribs and pulled pork sandwiches as well as plate lunches at the Whistle Stop in Searcy.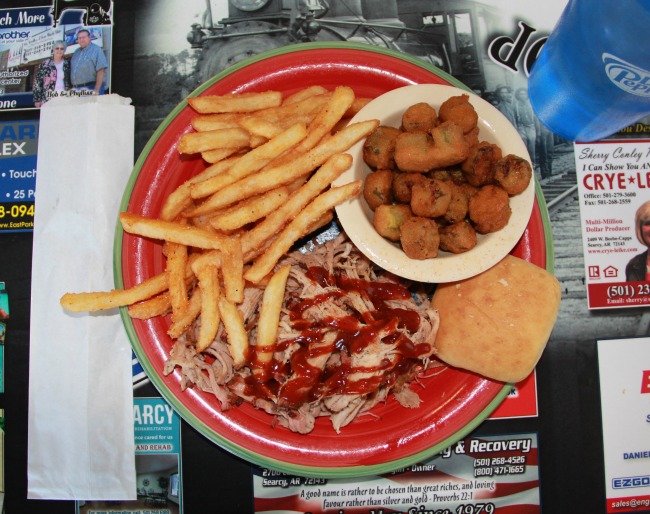 Not only known for their great barbecue, the Pettys also have mastered fried catfish, (my personal favorite with hush puppies and a double serving of turnip greens), specialty sandwiches, a delectable array of appetizers and sides. Not to forget their desserts and fried pies. Who could forget the fried pies!
"In 2007, Dad and I were looking for the right location in Searcy when we found a place in Kensett, ideal for our restaurant," Mark says.
"The building was next to the railroad tracks," Mark's wife Lorri adds. "Since my favorite movie is Fried Green Tomatoes, we decided the 'Whistle Stop' was the perfect name."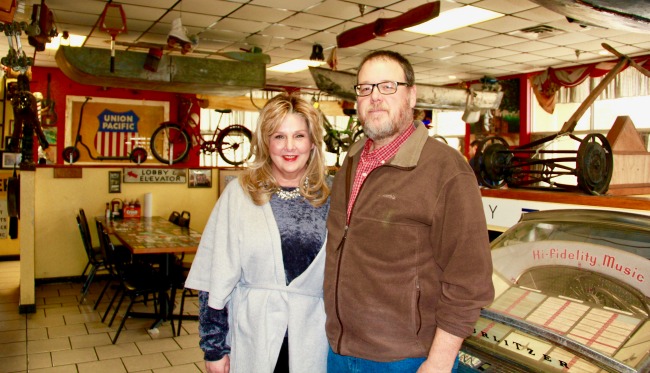 Gordon's wife Rachel shared her Down South culinary skills. Rachel would arrive early each day to prepare fried pork chops and chicken, meatloaf and chicken & dumplings. If it warmed the soul, Rachel made it.
Their reputation for great food preceded them. For the longest time, I kept hearing about this "great restaurant," run by a father and son in Kensett, down the railroad tracks from our house.
"Why barbecue?" I ask, having grown up in Hot Springs where I cut my teeth on McClard's and Stubby's ribs, also great Arkansas barbecue restaurants.
Mark shares, "Twenty years beforehand, Dad was general manager for E. Ritter, a bulk plant near Earle where I grew up. Dad had been experimenting with various seasonings for the perfect rub for his meats, smoking them with pecan wood."
Every year Gordon shared his results at his company's Customer Appreciation Day. Patrons, mostly farmers and families in the Upper Delta area, along with employees, gathered to enjoy Gordon's chemistry of seasonings. Mark grew to develop his father's interest in creating magic with meats.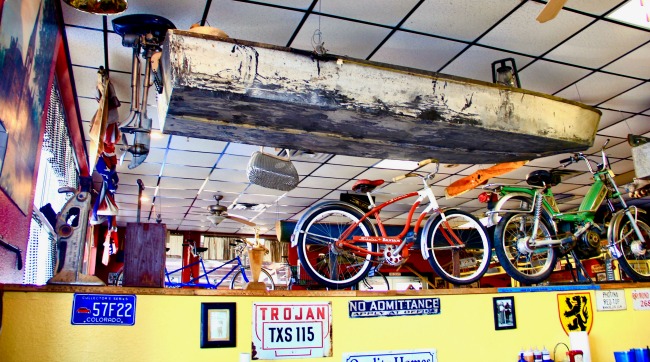 In 2009, the Pettys moved the restaurant to its present location on 2315 W. Beebe Capps Expressway in Searcy. What looks like a regular building on the outside opens into a fascinating museum of sorts inside. Canoes, a flat bottom boat and other collectibles float overhead. Steve Ghent, a close friend and building contractor in the area, offered to share his personal collection of various old signs, musical instruments and farm tools, as well as photographs of people and places in the area for others' enjoyment, decorating almost every inch of available wall space.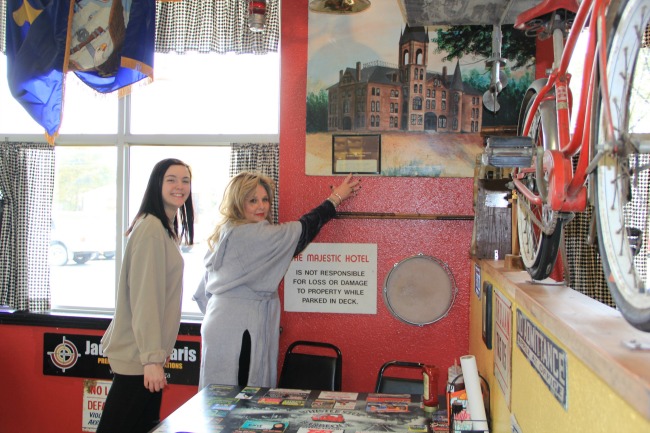 In 2014, the Petty family began to suffer a series of setbacks that could have easily caused them to give up the business they love and close up shop. Lorri was diagnosed with breast cancer which spread to her lungs, liver and bones and eventually into her brain triggering an aneurysm which caused a stroke. While Lorri was in Houston for treatment with an experimental drug, Mark suffered a heart attack and had three stents inserted to relieve blockages.
For all of this onslaught of painful events, to look at Lorri and Mark now, you would never guess all that they've overcome in the past three years. Yet, overcome they have. Lorri is now cancer-free, and the picture of glowing health.
For the Pettys, their lives are full with new and faithful patrons and a building uniquely decorated in an ideal location. The staff, including their children Alex and Brooks, is claimed as family. You can't help but feel welcomed by the down-home-good atmosphere and food.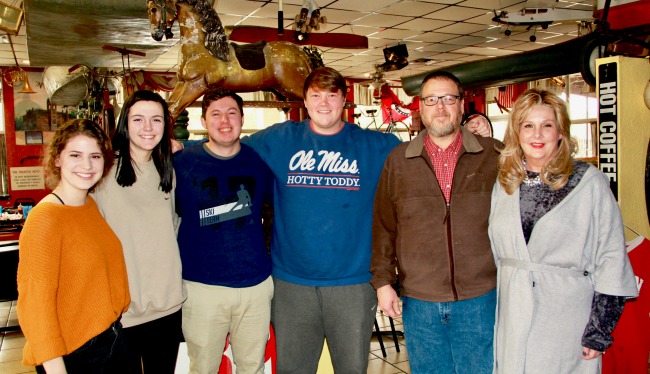 Mark, Lorri, and the Whistle Stop staff stay hopping busy, serving lunch and dinner, and catering events. Most of all, they identify with others who are working hard to stay on track, making the Whistle Stop more than a brief stop on a given route, more than a meal. It's an experience for living.
For more information, visit their Facebook page.