When I visited Arkansas for the first time in 2004, we dined on catfish while overlooking the White River.  It was one of the first memories I made in the state and I think of catfish as a true Arkansas meal.  There are plenty of family-owned restaurants that boast the best catfish in Arkansas, and while I am sure that most of them are equally delicious, there is one restaurant in Cleburne County that has my vote!
If you're in Heber Springs and looking for a great meal in a spacious and relaxed atmosphere, you must check out Mack's Fish House.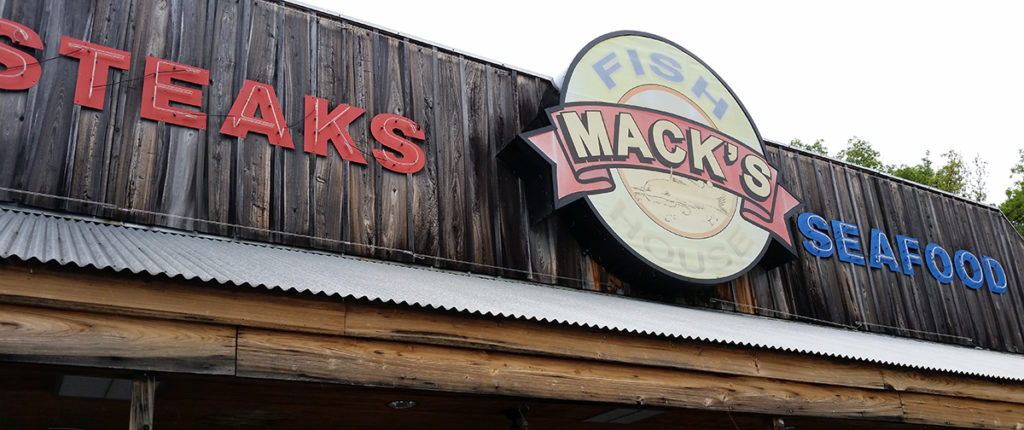 They're easy to find at 559 Wilburn Rd… right at the HWY 25 bypass/Wilburn Rd. junction.
Mack's has been in business for over 11 years, and in that time, they've built a reputation for great food, a family atmosphere, and community involvement.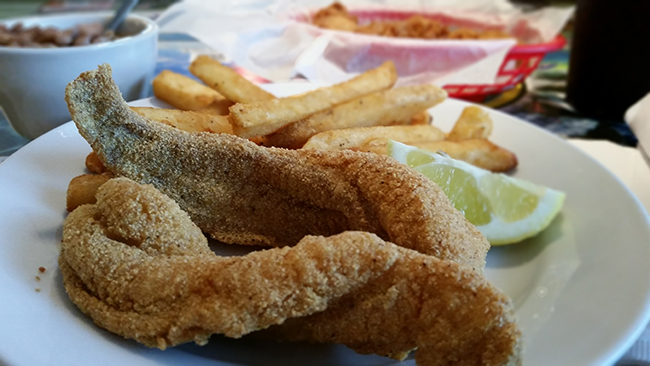 I recently stopped in for a meal during lunch, and I left very satisfied. I love catfish, so of course I ordered the catfish meal, which came with fries, a basket of hushpuppies, and a bowl of beans. I gave the meal a valiant effort, but was unable to finish as it was plentiful!
Their menu choices are equally plentiful; they offer a large menu full of goodies, including salads, steak, ribs, burgers and dessert.
As I looked around, people in the dining area seemed to be enjoying their visits, as evidenced by the lively conversations. The background music was great, the employees were quick to welcome new arrivals, and were equally fast about waiting tables.
Mack's has a large parking area outside, and if the lunch crowd during my visit is any indication, I suspect it's full of vehicles every day.
Heber Springs is known for being a world-class fishing destination. If you're in town, hungry for fish, and want it to be on the plate and ready to eat, you've got to try Mack's Fish House.
Mack's Fish House is online at http://macksfishhouse.net/ .