I love food road trips, especially ones that don't involve a ton of driving. So I jumped at the opportunity when a couple of friends wanted to make the hour and a half trek from Little Rock to Dumas just to check out Taylor's Steakhouse. They didn't exactly have to pull my arm. I'd heard nothing but great things about the place and been wanting to go for several years now.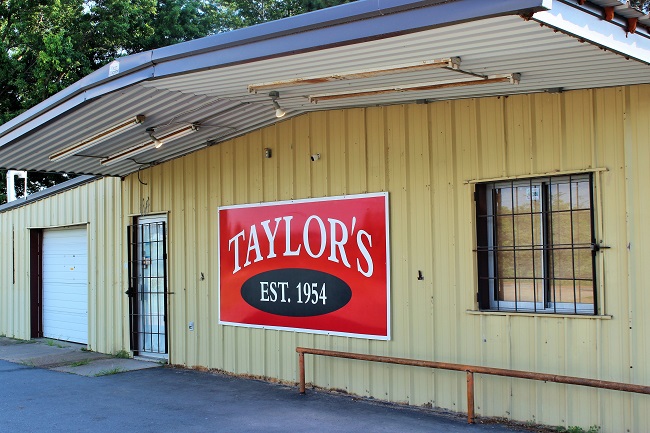 Admittedly, I'm not a huge restaurant steak eater. When I crave one, I generally prepare it at home, but Taylor's promotion of 120-day, dry aged, bone-in ribeyes proved just too difficult to resist. My limited experience in consuming aged beef piqued my curiosity. We reserved three and showed up a little past opening on a Thursday evening.
I'll cut right to the chase. This was one of the absolute best steaks I've ever eaten. Yes, it was that good. Cooked to medium-rare, this thick, juicy, hand-cut slab of beef was as beautiful as it was tasty. An elite grill job was matched only by the meat's quality and precise aging techniques. In the end, I was able to consume about 60% of my steak. The accompanying side salad, fries, and bread were partly to blame, as was the appetizer of cheese dip, but it was the intense richness of each bite of steak that made me wave the white flag within minutes.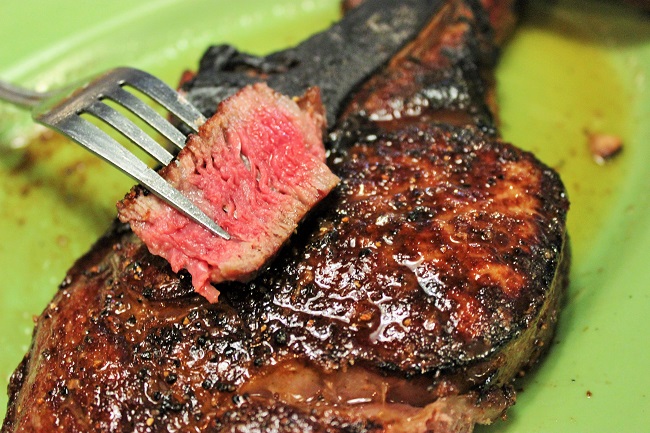 Behind all of this steak greatness are the co-owners/husband and wife team of Chuck and Pamela Taylor. And while I didn't meet the former on my inaugural trip, I sure met the latter. Pamela greeted us upon entry and kept a close eye on our table as we awkwardly took food pictures throughout the meal. It's apparent she plays a big part in the restaurant's friendly, down-home environment.
Taylor's clean, cozy interior has cow art, neon lights, and menu boards adorning the walls. There's even a big meat aging chamber toward the front of the restaurant where you can see many of Chuck's latest masterpieces in development.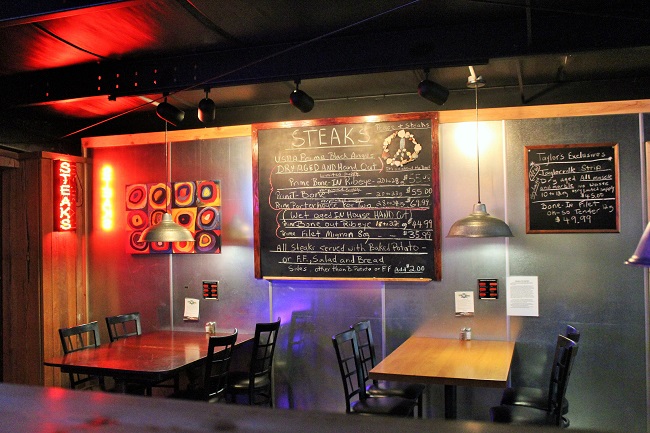 That's all the good news.
The bad news?
Taylor's is only open three days a week (Thursday-Saturday), but with steaks this good, I can't imagine many folks are complaining about the limited hours. This may have been my first visit to Taylor's Steakhouse, but it's certainly not my last.
No matter where you live in Arkansas, I can all but guarantee you this steak is worth the drive. Just be sure to call ahead, make reservations, and loosen your belt a few notches.
And show up hungry.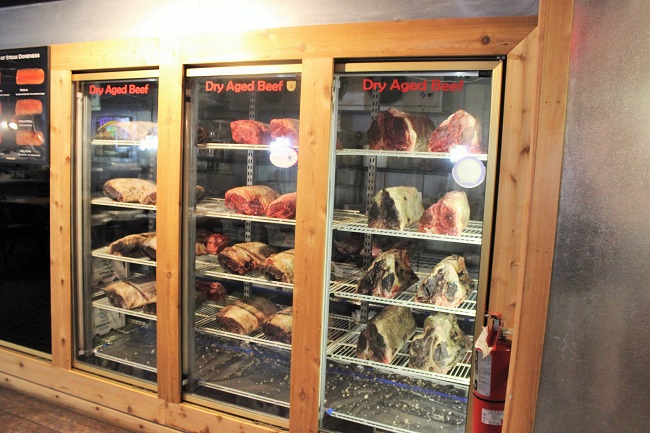 Did You Know?
Taylor's offers a full menu of USDA Prime Black Angus dry aged (Bone-In Ribeye, T-bone, Prime Strip, and Porterhouse) and wet aged steaks (Bone-Out Ribeye, Filet Mignon, and Bone-In Filet), as well as a variety of entrees, including Blackened Duck Breast, Grilled Pork Chops, Shrimp Cakes, Shrimp & Grits, Grilled Chicken Breast, and Blackened Shrimp.
Taylor's Steakhouse
14201 AR-54, Dumas, AR 71639
Phone: (870) 382-5349
Hours: Thursday 5:30 p.m.-9 p.m.; Friday & Saturday 5:30 p.m.-10 p.m.