On January 1971, three astronauts launched on a nine-day mission to the moon on Apollo 14. Two of them made a lunar landing (Alan Shepard and Edgar Mitchell), and Stuart Roosa stayed behind to orbit the moon waiting for them to return. He wasn't entirely alone on the spacecraft; over 400 tree seeds were on board to keep him company. And four of those seeds ended up in Arkansas.
Roosa had previously been a smokejumper for the Forest Service, parachuting to help fight forest fires. So when the Chief of the Forest Service, Ed Cliff, asked him to take seeds into space as part of an experiment, he agreed. The seeds weren't officially part of a NASA program, but rather were tucked into a metal canister and included in his personal items.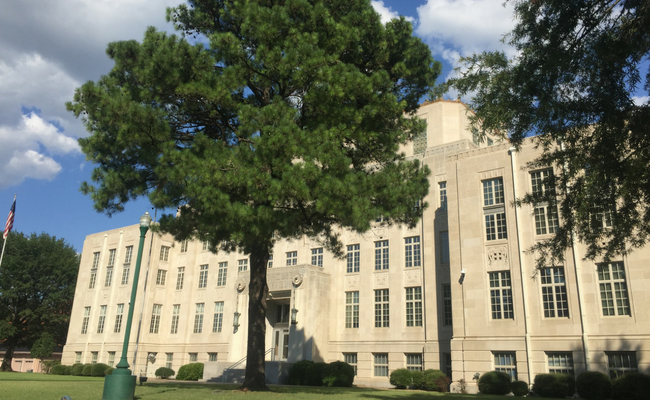 There were seeds for loblolly pines, redwoods, sweet gums, sycamores and Douglas firs. According to notes from the mission, these seeds orbited the moon 34 times, and then returned to Earth. While in space, they were exposed to zero gravity, radiation and other harsh conditions. During decontamination, the container holding the seeds exploded, and many thought they were dead and unusable.
However, the seeds were given to the Forest Service, mostly for historical purposes. Eventually, they decided to try and germinate them. Surprisingly, the seeds began to grow! They sent the seeds across the globe, and many were planted in 1976, as a part of the United States Bicentennial Celebration. These so-called "Moon Trees" can be found everywhere from national landmarks like the White House to local landmarks such as courthouses. Some were given to foreign dignitaries. Four very special moon trees found a home in Arkansas.
All of Arkansas' moon trees are loblolly pines, our state tree. These were sent to Arkansas because as native plants, they had a high chance of thriving. One tree was planted in Little Rock at the Forestry Commission Headquarters, but according to legend, it succumbed to nematode disease and died.
Another seed was planted at the University of Arkansas at Monticello. I spoke with Don C. Bragg, research forester at the USDA Forest Service Southern Research Station in Monticello, and he was sad to report that the tree no longer stands on campus. He wasn't sure when it died, but he did find a mention of the moon tree in the 1981 Boll Weevil Yearbook noting that the tree was 14-feet tall, so it survived at least into the early 1980s.  He did say that a plaque does remain at the site, and though now difficult to read, it does commemorate the planting on March 15, 1976.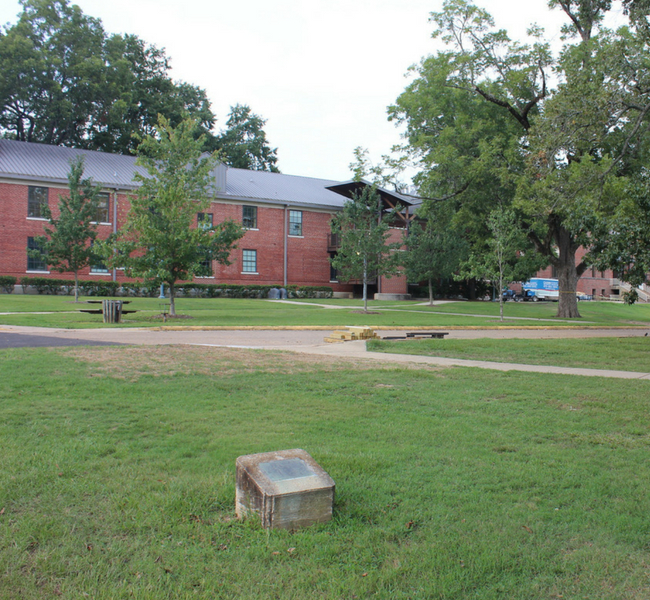 Of the program, Don said, "This was a neat PR program that NASA ran in conjunction with other federal and state forestry agencies and some timber companies; it probably didn't contribute much to the advancement of science or forest management but caught peoples' attention (at least for a while)."
Two of the four trees have survived, and you can still visit them. One is part of a group of historic trees at Historic Washington State Park. I spoke with park historian, Chris Adams, and he said they don't really notice anything different about the moon tree. It's healthy and grows like any other pine tree. Historic Washington offers tours with a guide chronicling all of the historic trees, or you can visit it on your own.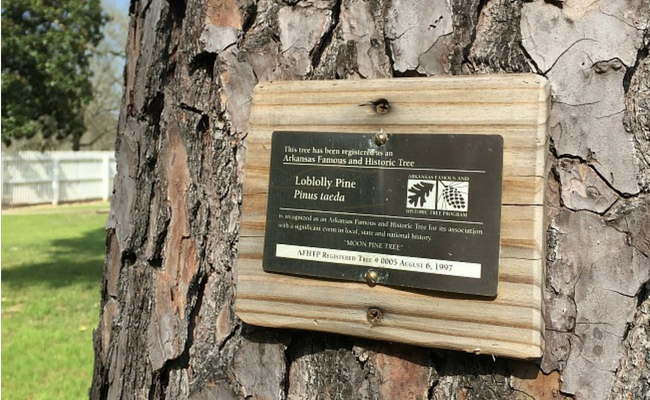 The last of the moon trees is in Fort Smith in front of the old Sebastian County courthouse. It's a bit hard to find because the building now houses city offices and doesn't exactly have a name. But it's across the street from the U.S. District Court on S. 6th Street. The dark bark and bright pine needles show that this tree is healthy and growing as well.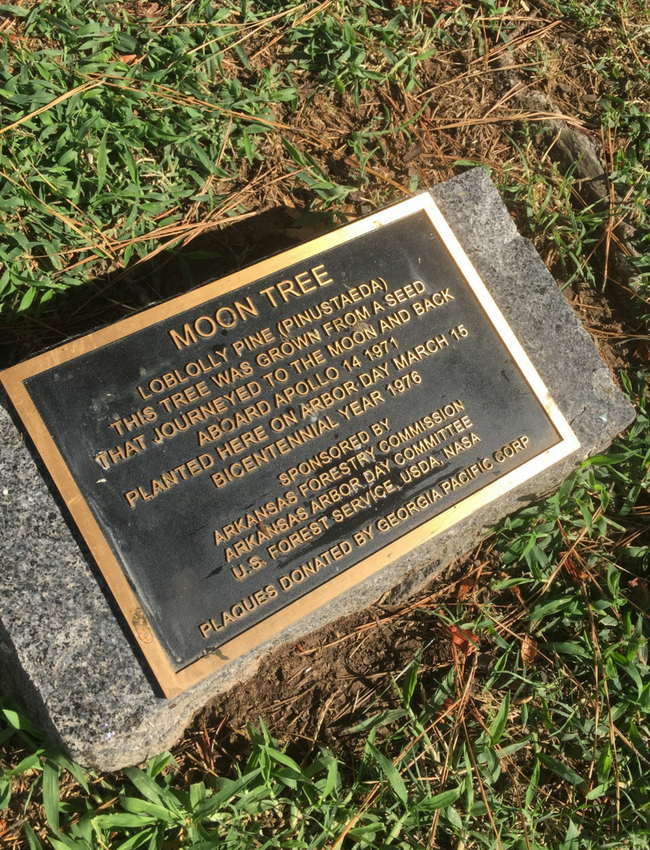 There may be more moon trees in the state that have not been documented, and that's where you can help. When the seeds were sent out, no one kept a list of where all the moon trees ended up. Years ago, a 3rd-grade teacher reached out to NASA scientist Dave Williams, who didn't know anything about the trees. He investigated and found one near his office. Williams started an online database of moon trees, and at this point, over 150 trees have been recorded. You might find one while traveling around Arkansas or the world. If you do, tell them about it. They may look like ordinary trees, but they are special. They've done something only 24 Americans have done — orbited the moon.