Arkansas native Michael G. Fitzgerald turned his lifelong passion into a career as a film historian and author, as well as host of a long-running, annual reunion of Hollywood movie stars.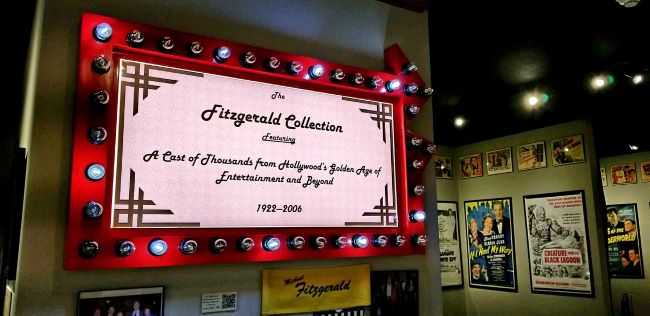 Michael, from El Dorado, was only 10 years old in 1961 when he wrote a letter to child actor Gary Gray. That letter became the cornerstone of a collection of Hollywood memorabilia that grew over the years to include pictures, biographies, cast lists, feature film posters, press books, magazines, music, scripts, studio and candid shots, head-shots, books, video and correspondence.
Michael was born Dec. 19, 1950, and after his death on Valentine's Day 2006, his very large memorabilia collection was donated to South Arkansas' Historical Preservation Society located in El Dorado and is now curated as the Michael G. Fitzgerald Collection.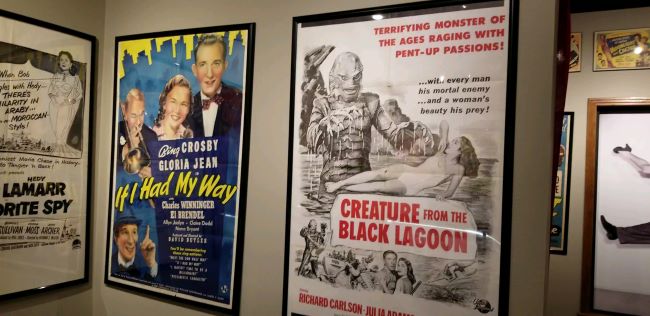 When Gary answered Michael's letter, it kicked off a friendship that lasted until their deaths, just two months apart in 2006. Gary played in over 70 movies by the time he graduated from high school. He played the part of Tommy (not Timmy) with the dog that originally played Lassie in the 1951 movie, The Painted Hills.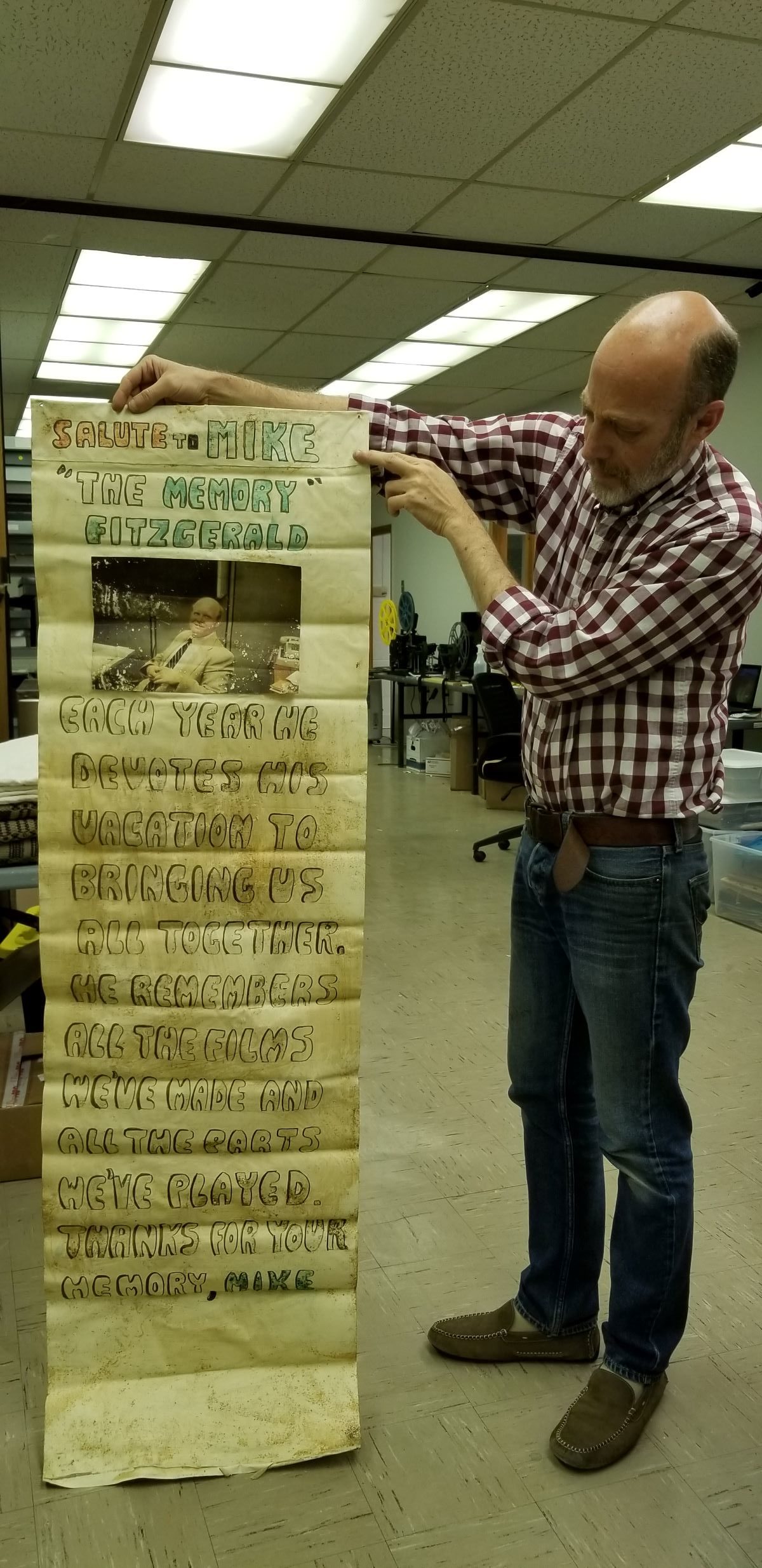 Michael grew up to be an accountant, but his passion for movies and the golden-age of Hollywood filled his spare time. He penned Universal Pictures: A Panoramic History in Words, Pictures and Filmographies, published in 1977.
It took him two years to research and complete the book. He was quoted as saying that he picked Universal as his subject because of his interest in actress Anne Gwynne, who worked for the studio. She was most noted for the Flash Gordon movie serial.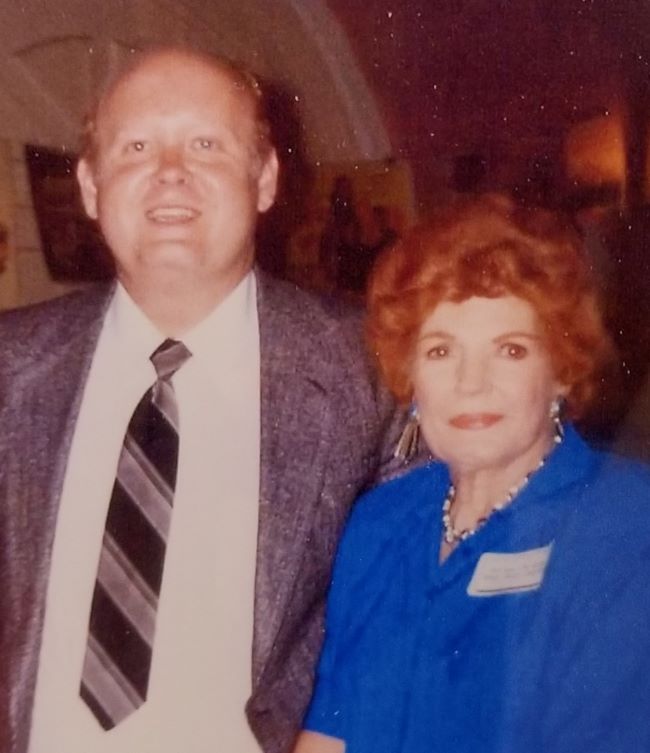 He even became a writer for the Western Clippings film publication, authoring his column, Western Ladies, for 12 years. Those columns inspired two more books that he authored with Boyd Magers: Westerns Women, published in 1999 and Ladies of the Westerns, published in 2002. The books, both published by McFarland, contain interviews with actresses appearing in westerns from the silent era through the 1960s. He also wrote articles for Classic Images and Filmfax, among others. He was also co-founder of the Memphis Film Festival and the Asheville Film Festival.
Michael planned his vacation time around his trips to California, pursuing his passion. The one thing that probably made the best use of this southern boy's charm was the 20 years he spent hosting the Jivin' Jacks and Jills Hollywood Reunion. The Jivin' Jacks and Jills were a 20th-century American dance group of the World War II era. Universal Pictures assembled the group of young dancers to appeal to a teen audience. Appearing together first in 1942's What's Cookin'? the dancers went on to work in 14 movies together.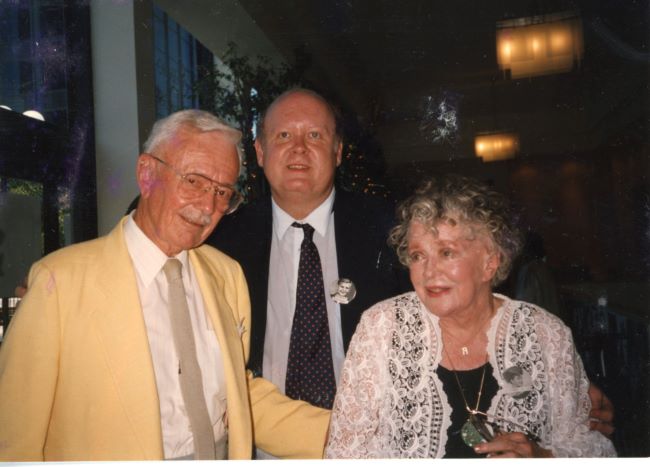 Michael became great friends with Peggy Ryan, Donald O'Connor and Gloria Jean; all stars of the dance group. The actors and actresses had attended "studio school" rather than regular high school. The story goes that Peggy told Michael that she wanted a "class reunion" with the group she had studied and worked with as a teen.
Michael made that happen in 1985 by hosting the first Jivin' Jacks and Jills Hollywood Reunion. The reunions were held in Studio City, California, 14 miles from Universal's grounds. The movie studio did allow the group to use a back lot on site to mark the 10th anniversary of the reunion.
Though it was given the name of the Jivin' Jacks and Jills, the reunion was originally a gathering of Universal players and not just the dance group; later expanding to all Hollywood personalities.
Michael continued hosting the annual event until a brief illness of a staph infection in his foot, claimed his life in 2006. The reunions were held each year in late August to coincide with Peggy's birthday. The last reunion was held in 2005.
It is not a surprise that Michael's favorite movies included the musicals featuring Donald, Peggy and Gloria. He also loved Abbott and Costello films and classic horror movies such as Frankenstein and The Wolfman. He spent hours every weekend in his screening room watching the classics on old reel to reel films.
Michael's collection, housed at the SAHPS Gallery of History located at 412 E Faulkner in El Dorado, can be viewed Monday through Thursday from 8 to 5, from 8 to noon on Fridays, and by appointment on Saturdays and Sundays by calling 870-862-9890.