As homeowners, we don't always have a choice when it comes to what is planted in our yards. Sometimes we inherit another person's gardens and landscaping, and even with new construction there can be standard landscaping done throughout a neighborhood, and you have to work with the established trees and other plants you already have to make a landscape your own.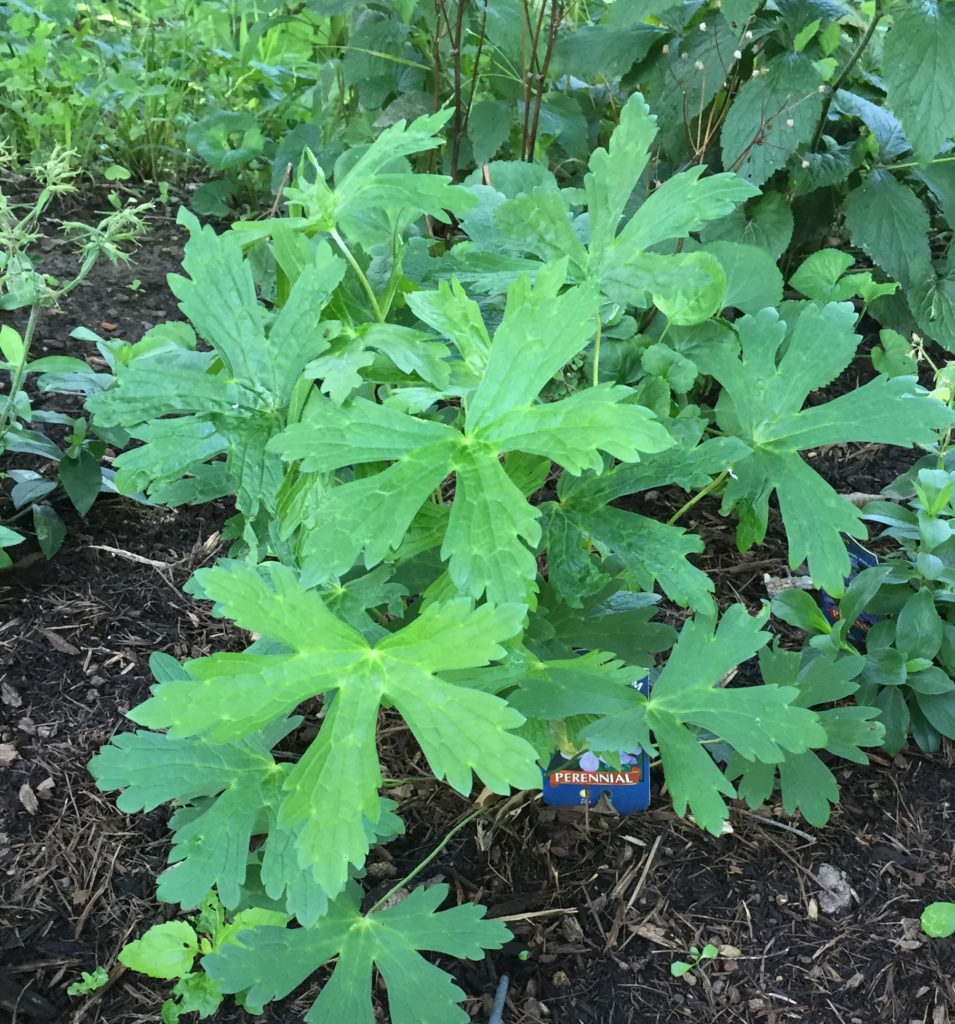 Wild Geranium
Whenever you have a choice of what to plant, whether because you're establishing a new bed or replacing a plant that has died, it's always a great idea to choose plants that are native to Arkansas.
Why Go Native?
Native plants are species that are made to grow within the conditions we have – both soil and weather – in Arkansas, so they will be the easiest to grow and maintain in our climate and land.
Some native plants can be more resistant to pests and diseases than non-native plants, which means you'll need fewer chemicals or other treatments to keep them healthy.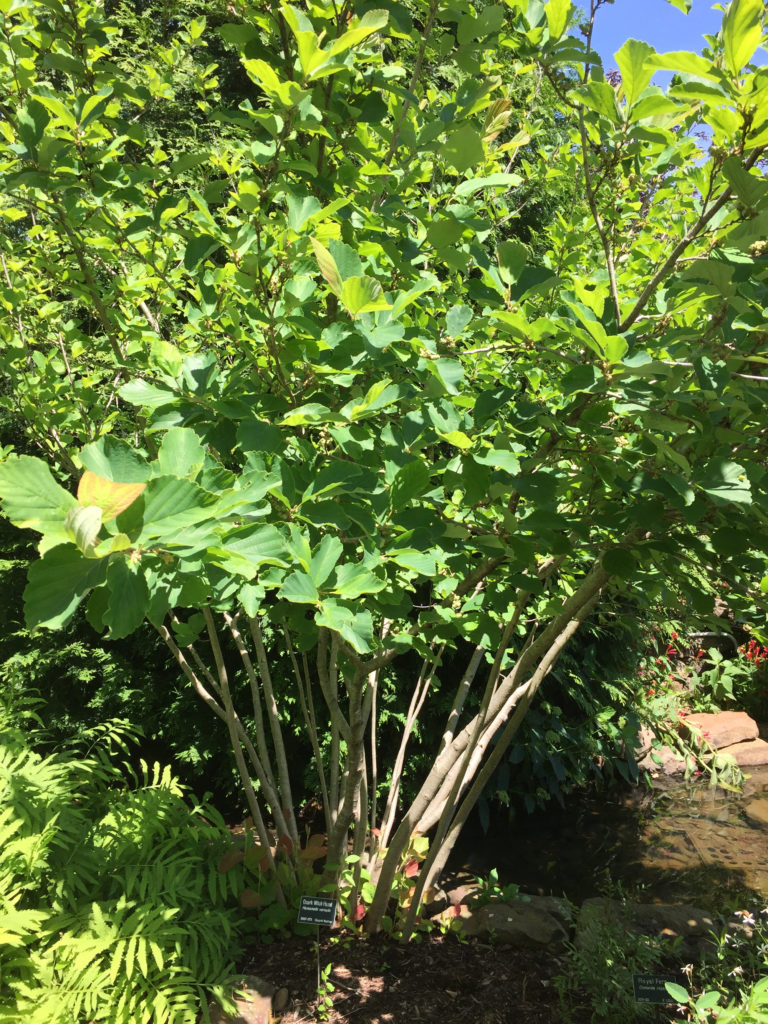 Witch Hazel
Avoiding Invasives
On the other side of the spectrum from native plants are those known as invasives: plants from elsewhere that take off like weeds, choking out native species. Some invasive plants were chosen for fast growth but have other problems such as not being hardy.
Fayetteville is one city that has taken an active role in protecting native plants by passing an invasive plant ordinance in 2015, which restricts planting of 18 invasive plant species in large-scale developments in the city, including:
Asian wisteria
Bamboo
Bigleaf Periwinkle
Callery/Bradford Pear
Burning Bush
Bush Honeysuckle
Chinese Privet
Creeping Euonymus
English Ivy
Heavenly Bamboo
Japanese Honeysuckle
Kudzu
Littleleaf Periwinkle
Mimosa, Silktree
Multiflora Rose
Sericea Lespedeza
Shrubby Lespedeza
Tree-of-Heaven
In addition to restricting their planting within the city, residents are encouraged to remove these plants when possible and replace them with native alternatives. The city has a great educational packet that can help people throughout the state to identify the non-native invasive plants that may be in their yards and guide them in alternative plants that are better in the local environment.
The University of Arkansas Cooperative Extension Service also has a website about invasive plants and animals where you can learn more.
How to Find Native Plants
In order to plant more native plants, you have to know what they are. One way to learn more about local plants is to visit a botanical garden or garden center near you. While not all plants there will be natives, there are often sections of gardens and garden centers that will include native plants.
For example, the Botanical Garden of the Ozarks has an Ozarks natives garden, and Garvan Woodland Gardens in Hot Springs also has native plants in its collections. There's a native plant garden project in Eureka Springs as well as great collections at Compton Gardens, Hobbs State Park and Crystal Bridges, to name a few. Check locally to find places with native gardens where you live.
Ask at a local garden center about native plants that will do well where you live, or seek out a local gardening group for their recommendations.
The Cooperative Extension Service is another wealth of information on native plants. Read up on the basics of native plants and how to establish native plantings for wildlife, for example.
A Few Native Options
To get you started in your exploration of native plants for the Arkansas landscape, here are a few great planting suggestions I gleaned from gardens and garden centers, the Northwest Arkansas Gardeners Facebook page and the Cooperative Extension Service. This is by no means an exhaustive list but should give you a lot to think about as you plan your landscape.
Beauty Berry
Black-Eyed Susan
Butterfly Weed
Buckeye – red and Ohio
Button Bush
Coreopsis
Coral Honeysuckle
Dogwoods – flowering and gray
Echinacea
Maples – sugar and red
Milkweed
Missouri Primrose
Nine Bark
Pines – short-leaf, white and loblolly
Service Berry
Spicebush
Summersweet
Sweetbay Magnolia
Virginia Creeper
Wild geranium
Witchhazel