Birdsong will always be synonymous with living in Arkansas. Whippoorwills sing in evening chorus. Mourning doves greet you as you drink coffee on the front porch. Bobwhites cheer you along as you hike a trail in the Ozark mountains. A crow soaring through the valley calls out into the winter air. Mockingbirds chirp late into the night as you drift off to sleep. It wasn't until I lived in a large city for two years that I realized just how much I had taken for granted Arkansas's prolific bird population. I've discovered that it is impossible to replace the sound of a songbird with ambulance sirens without a serious case of the "Arkansas Homesickness" commencing. It was during this city-living period that I missed the sounds and songs so near and dear to my heart and became interested in the native bird species of Arkansas.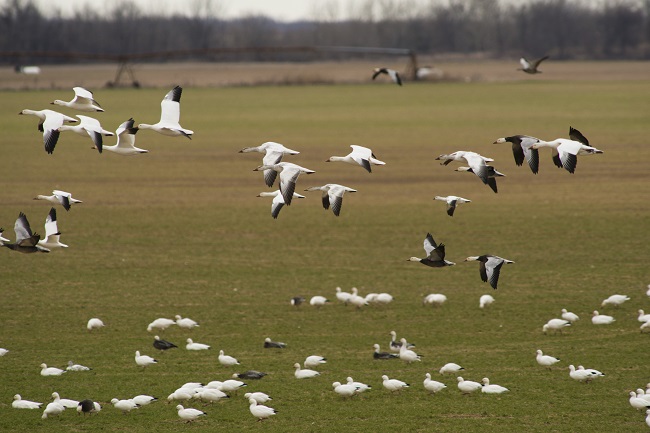 The Natural State is home to around 350 species of birds, 145 nesting within the state year-round, and the rest passing through seasonally through migration or to nest during the winter. Even the world-famous John James Audubon traveled up the Arkansas River in 1822, exploring our state and researching native birds. 
Among some of Arkansas's most common birds are the American crow, ruby-throated hummingbird, yellow-billed cuckoo, broad-winged hawk, great horned owl, blue jay, American robin, eastern bluebird, sedge wren, northern mockingbird, various sparrows, and the wood thrush. Our waterways are home to beautiful birds such as the great blue heron, great egret, belted kingfisher, and the red-winged blackbird. Wintertime brings even greater variety to Arkansas's bird population as birds seasonally migrate, seeking our warmer temperatures over the colder months. Geese, loons, seagulls, mallard ducks, and the short-eared owl are some of the Arkansas "winter dwellers" that concentrate in our lakes and swamps every year.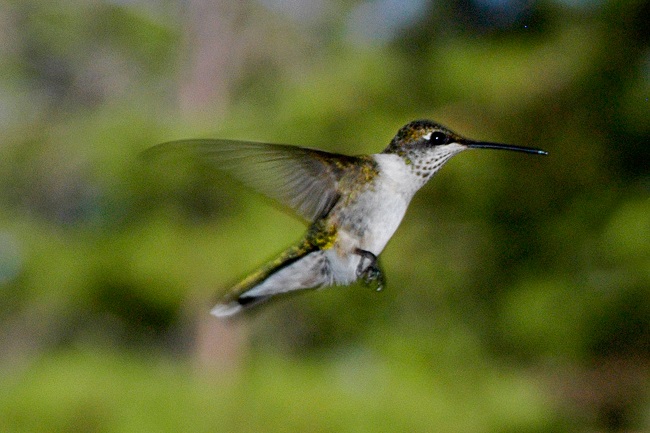 Arkansas's list of rare, endangered, and extinct birds is a testament to the impact of hunting and man-made changes on the environment. For example, the ivory-billed woodpecker is a prime example of birdlife affected by deforestation, and the willow flycatcher (discovered by John James Audubon during his Arkansas exploration), is now an extremely rare bird in danger of extinction due to agricultural development. The bald eagle was once a "disappearing" bird (due to the pesticide DDT) but has since managed to recover and thrive in our state.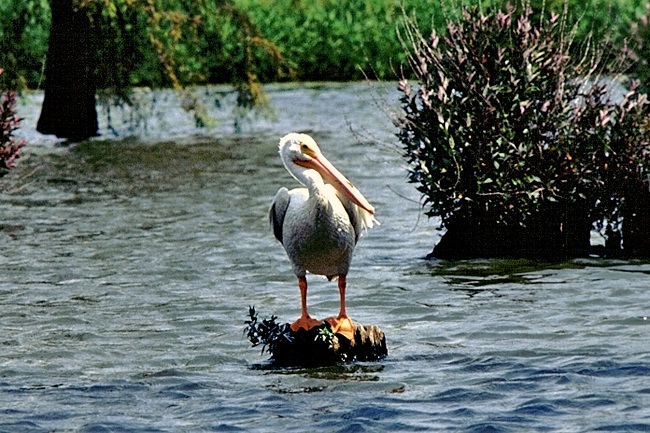 The Arkansas Audubon Association is one of the oldest conservation organizations in the country, and its mission is to help conserve natural ecosystems that directly affect our state's bird population. They provide avenues of citizen involvement, education, and public outreach. Their website provides an extensive database of Arkansas birds, as well an informative newsletter. Their latest newsletter details how to create a more bird-friendly yard, such as planting trumpet honeysuckle.
The Halberg Ecology Camp, hosted by the Audubon Society, strives to pass the love of birds and nature on to the next generation of Arkansans. It's located at Camp Clearfork, and open to 50 5th and 6th-grade boys and girls each session. During these sessions, the campers will identify birds and other animals on their morning walks, enjoy hands-on classes, canoe and swim, and enjoy guest speakers who lecture on rehabilitating birds.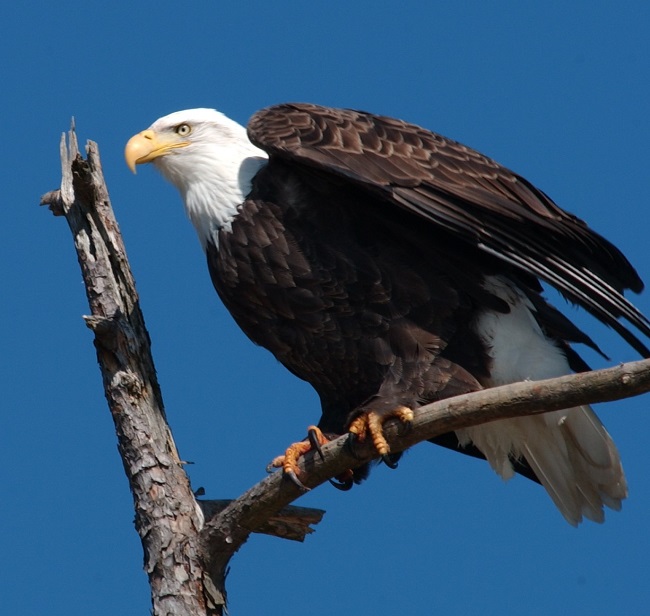 For the bird-watching enthusiasts in our state, the opportunities are vast. Holla Bend, Felsenthal, Buffalo National River, and the White River National Wildlife Refuge are all known for their excellent bird watching opportunities. Lake Chicot and Lake Dardanelle State Parks are also hailed for their bird populations. Trial guides and bird lists can be requested at most park visitor centers, and for a more comprehensive guide click on this state park website. The Arkansas Department of Parks and Tourism, in cooperation with the Arkansas Game and Fish Commission, has a brochure entitled "Birding and Watchable Wildlife" that is available online here.
And for those native Arkansans who find themselves living in other places, and large cities where the sound of a horn honking is far more prevalent than songbirds, the Northwest Arkansas Audubon Society's website provides a link to specific bird sounds here. And while that isn't the same as going for a hike by a spring fed creek and enjoying the sounds of birds overhead, you can still reminisce to the vocal stylings of a sparrow or a dove and feel a tiny bit less homesick.