Just off Colonel Glenn Road in Little Rock is a tasty secret you need to know about – the Rusty Tractor Vineyard. You would never guess that there is a vineyard and large-scale commercial winery hidden there.
Nestled just over a mile from one of Little Rock's busiest roads, the vineyard sits on an unexpected 10 acres of countryside. When you look just behind the brown building at the entrance of the property, you will take in the beautiful and unexpected view of a valley beneath the rolling hills with row upon row of grapes and muscadines. There's a pond at the top of the hill, and the surrounding landscape is full of trees that have been there for decades. It's serene and breathtaking… Arkansas in all her glory-filled beauty.
Now that you know this secret make sure to go check it out when they open to the public this spring.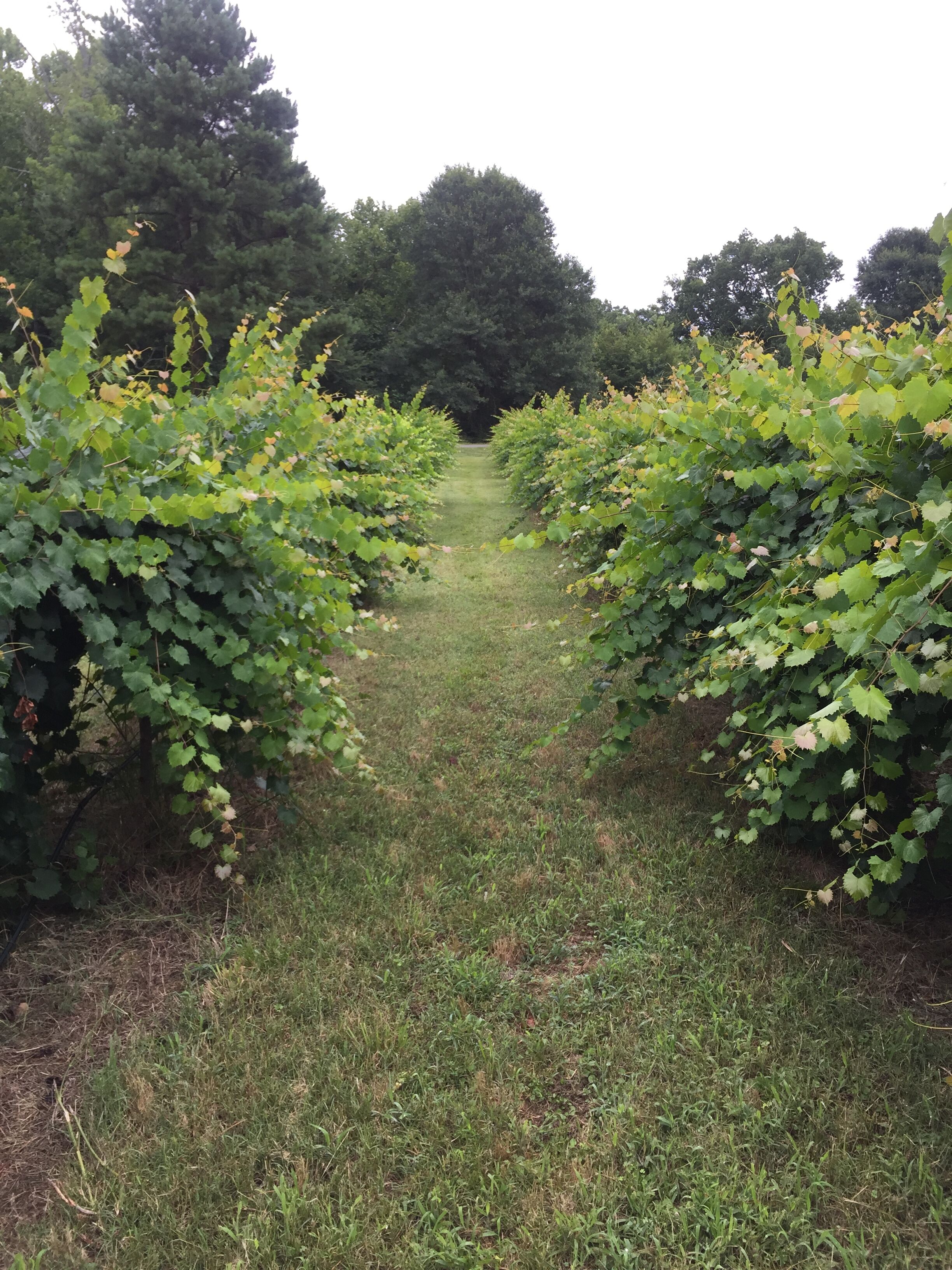 The winter chill in the air means the fruit is asleep on the vines. Owners Doug and Sheree Meyer will wait for Mother Nature to wake them up. That is when they will make seven kinds of delicious Arkansas wine for their second season at Rusty Tractor Vineyards. The tanks are filled with fermenting wine from the last harvest and bottling has begun.
This winter, the tranquil environment of the vineyard has been disrupted by the sights and sounds of construction. The buildings at Rusty Tractor vineyards are getting an exterior and interior facelift.
These changes Doug and Sheree have envisioned are nothing short of impressive. The architectural designs and plans are stunning. As visitors walk into the winery, there will be a wall of windows facing the beautiful vineyard. "If you close your eyes and then open them- you'd swear you were in Napa. It's just gorgeous," Doug said about the view of Rusty Tractor Vineyards.
Walls are set to come down, a wine bar is set to go up and the roofline will change too. They have reclaimed wood from huge trees that had to be cut down that will be repurposed into tables. The wine-tasting room is getting an upgrade and there's a separate building for private parties, weddings and events.
Construction is something that Doug knows all too well. He owns the commercial real estate business TerraForma. "We buy vacant land, build there and lease them out," Doug said. He also knows the business of tractors since he owned Capital Equipment, which he grew into the largest dealer of Ford/New Holland Tractors. He sold Capital Equipment in 2008. Now, his focus is on growing Rusty Tractor Vineyards.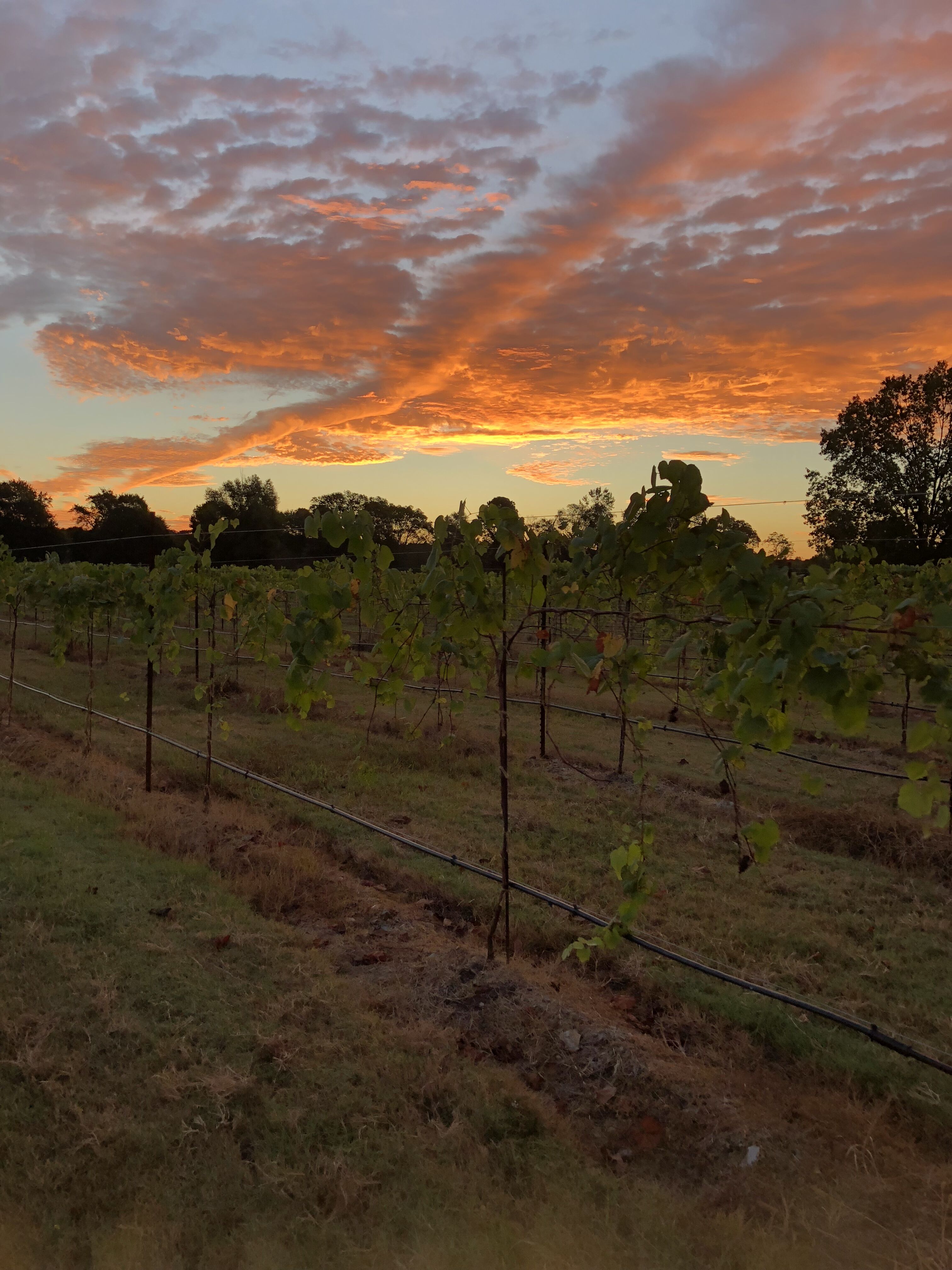 There's a lot to do and little time to make it happen. Rusty Tractor Vineyards will be open to the public in spring of 2018. They'll have a soft opening and a grand opening. Events are already booked for May and June.
The construction and expansion will be easy compared to growing the grapes. Summers in central Arkansas are filled with heat and humidity which complicates things. "Growing grapes commercially in central Arkansas is like the Wild Wild West. I am unaware of any past or present vineyards growing on a large scale here in the Little Rock region," said Riley Mason, winemaker and vineyard manager.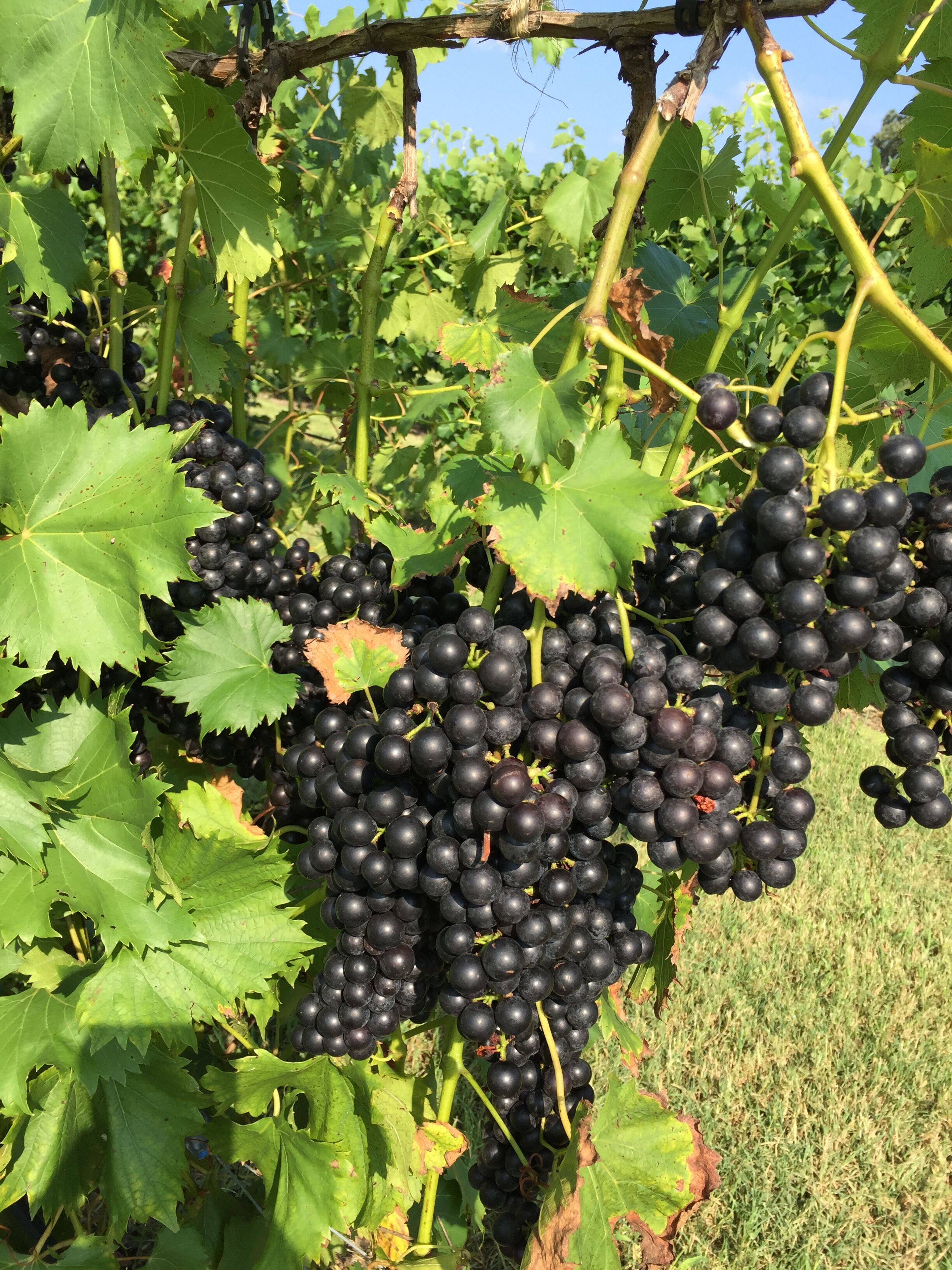 Temperatures at Rusty Tractor Vineyard are consistently 5-10 degrees warmer than the existing American Viticultural Areas (AVA) in Arkansas. Temperature has a key role in affecting grape chemistry, harvest dates, flavor profiles, vigor, etc. Riley said he has noticed the microclimate on the property to be consistently cooler than surrounding locations. He credits the substantial incline on the back southwest side of the property. "This allows cooler air temperatures to flow down the slope. Cool nighttime temperatures help grapes reach ideal chemistry during ripening. Chemistry (pH, Brix, TA) and flavor determine harvest," Riley said.
They are currently growing Vignoles, Traminette, Valvin Muscat, Chambourcin, Cynthiana, Enchantment and Muscadines. They are planning on planting a couple of rows of Tempranillo this coming spring as well as a dozen or so table grape plants for additional flavor enhancements to their wines.
"The table grapes we are planting are all bred by the University of Arkansas and we will only have a small planting of each varietal," said Riley, who himself is a U of A Grad. He went on to say, "Dr. John Clark was one of my professors at the U of A and was instrumental in developing, as well as naming, Enchantment as a wine varietal for the Midwest."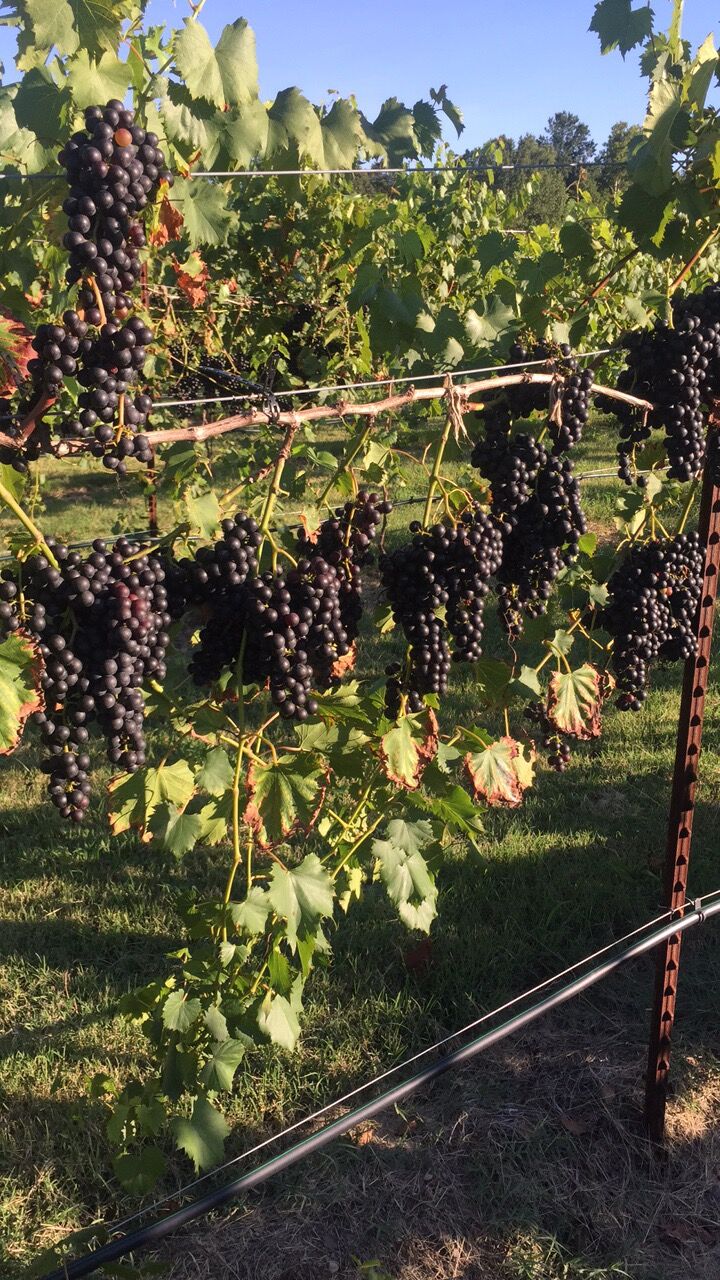 Doug is excited about Enchantment too. "It was developed especially for this area; it is a red wine grape meant for Arkansas. Enchantment can handle the increased heat and humidity," he said.
The finished 2017 wines will include Muscoles (a blend of Vignoles and Valvin Muscat), Traminette, Rojo Chambo (red Chambourcin), and MC2 (the two will be subscript like on the equation. It is a blend of Muscadine, Cynthiana rose, and Chambourcin rose. "Those are all of our estate-grown wines and should remain fairly constant from year-to-year. We have plans to do limited edition bottlings as well," said Riley.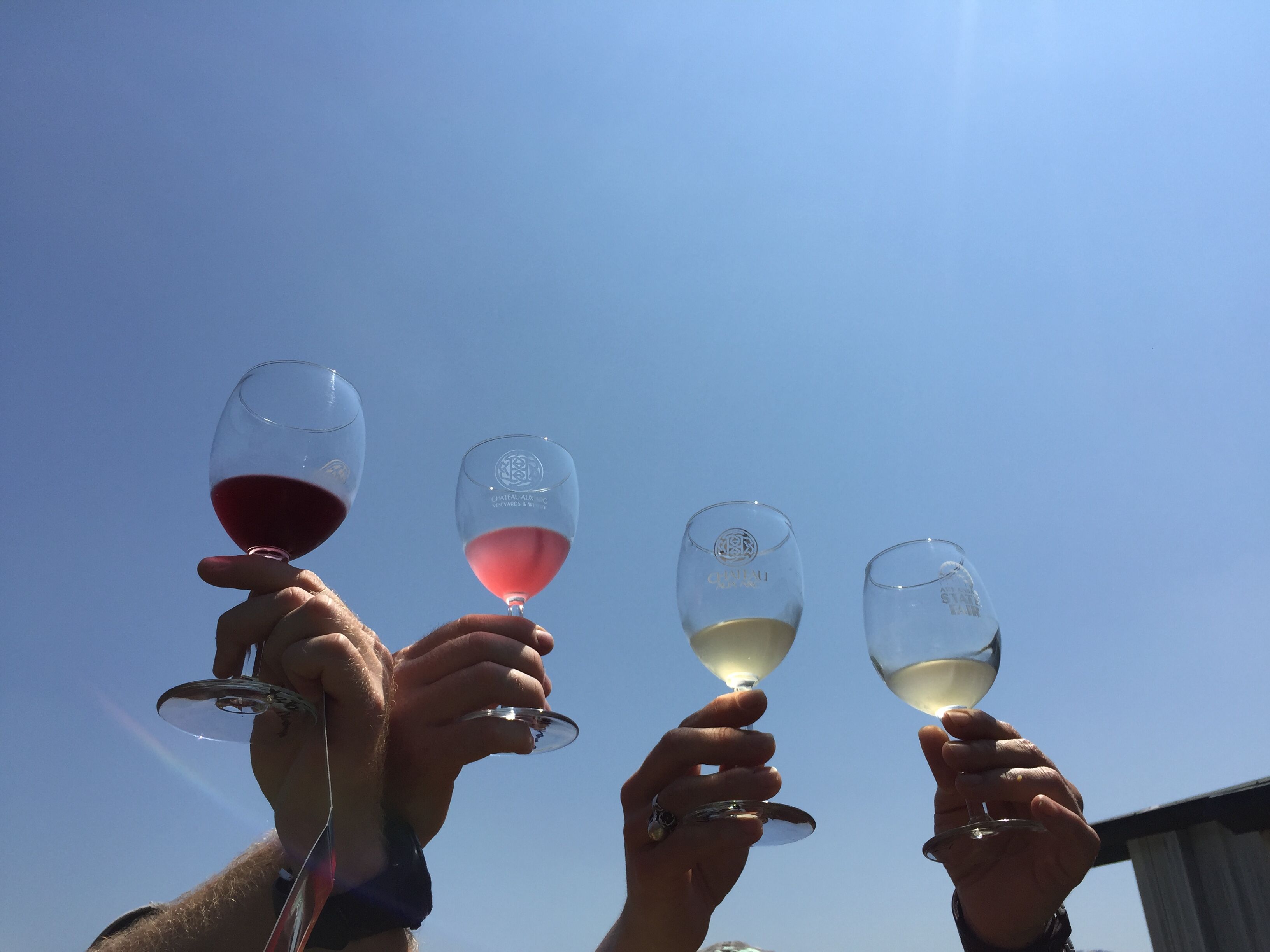 They also have plans to start an RTV Wine Club- if you join, they'll ship wines to you anywhere in Arkansas.
A wood-burning pizza oven is also set to be installed. Along with the wine tastings and pairings, there will be charcuterie – a delicatessen specializing in dressed meats and meat dishes. You'll be able to taste meats and cheeses made here in Arkansas. There will be a small boutique store with homemade jams and jellies, as well.
If you like what you tasted, you'll be able to buy it and take it home with you. The only thing you won't be able to take home is the view. Unless, of course, it is in your memories and photographs. You can follow Rusty Tractor Vineyards on their Facebook page– where you can see their photos. Just know that next spring, summer and fall- you can take your own pictures at Rusty Tractor Vineyards. They'll have the wine and wine glasses waiting for you. Remember to look for the Rusty Tractor!
All photos courtesy of Rusty Tractor Vineyards