For nearly ten years, Travis Hester has been helping to fill the bellies of Arkansans with food at his restaurants aptly named Eat My Catfish. All the while, he, his staff and his customers have been helping other Arkansas residents and nonprofits. His restaurant serves up good feels, not just good food.
Travis followed his wife to Arkansas, where he found himself also chasing his passion for cooking. He won her heart and hand in marriage. He also won over the discriminating palates of fish and seafood lovers in the Natural State.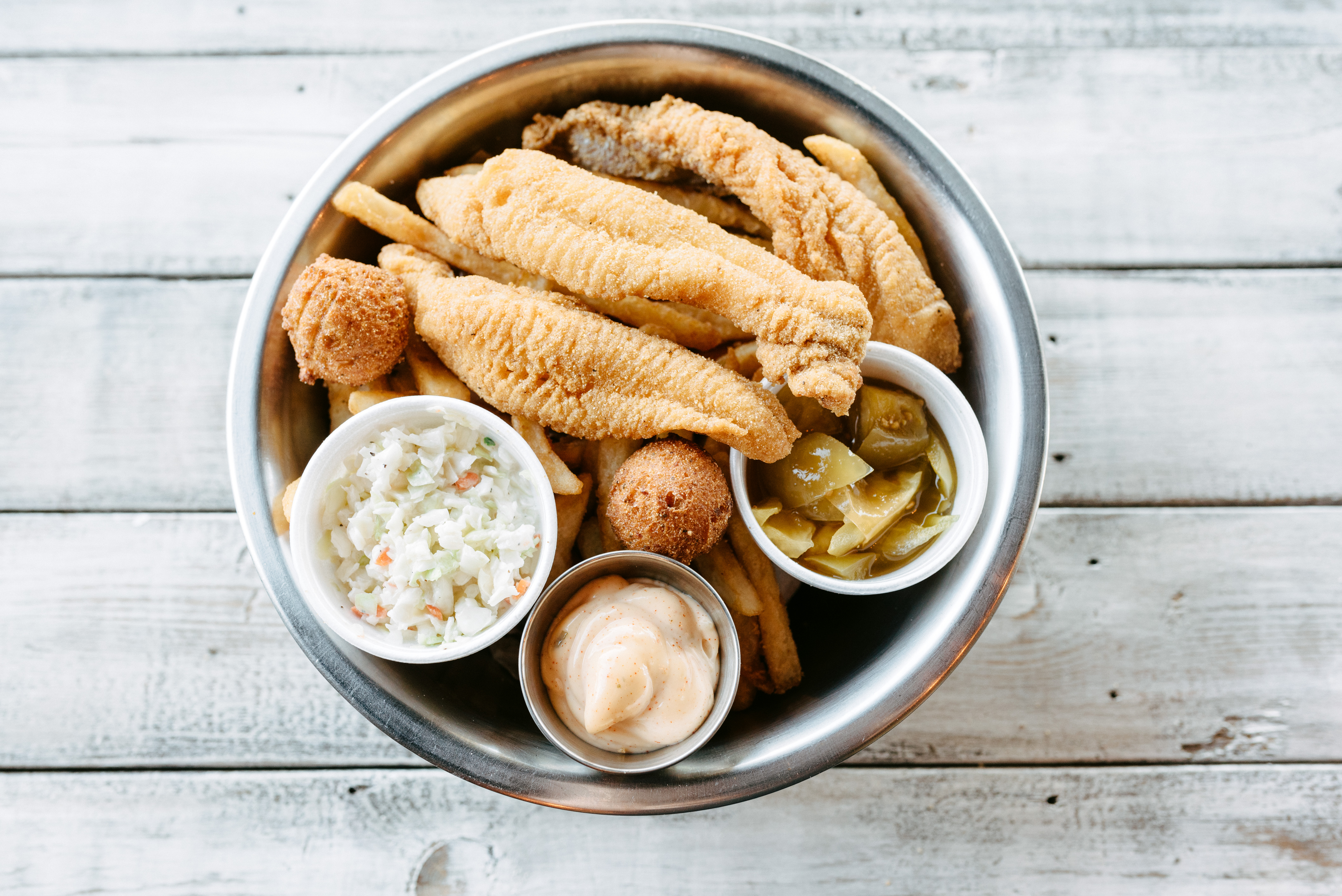 All the deep-fried southern goodness started in 2008 when he was just 24. Armed with his passion for cooking and his tried-and-true family recipes, Travis, who had only cooked catfish once, opened a food truck in Benton, Arkansas. Keep in mind, back then food trucks were not all the rage. His food was such a big hit that in an hour he had completely sold out of fish. "It was an incentive for customers to come back," he said. Travis had his food truck for three and a half years.
In 2012, the timing was right, and he was ready to open his first restaurant. The first Eat My Catfish location opened in Benton, and less than two years later he opened a second location in Conway. That one was successful, so he opened his third restaurant in Little Rock. He will announce a new location this month.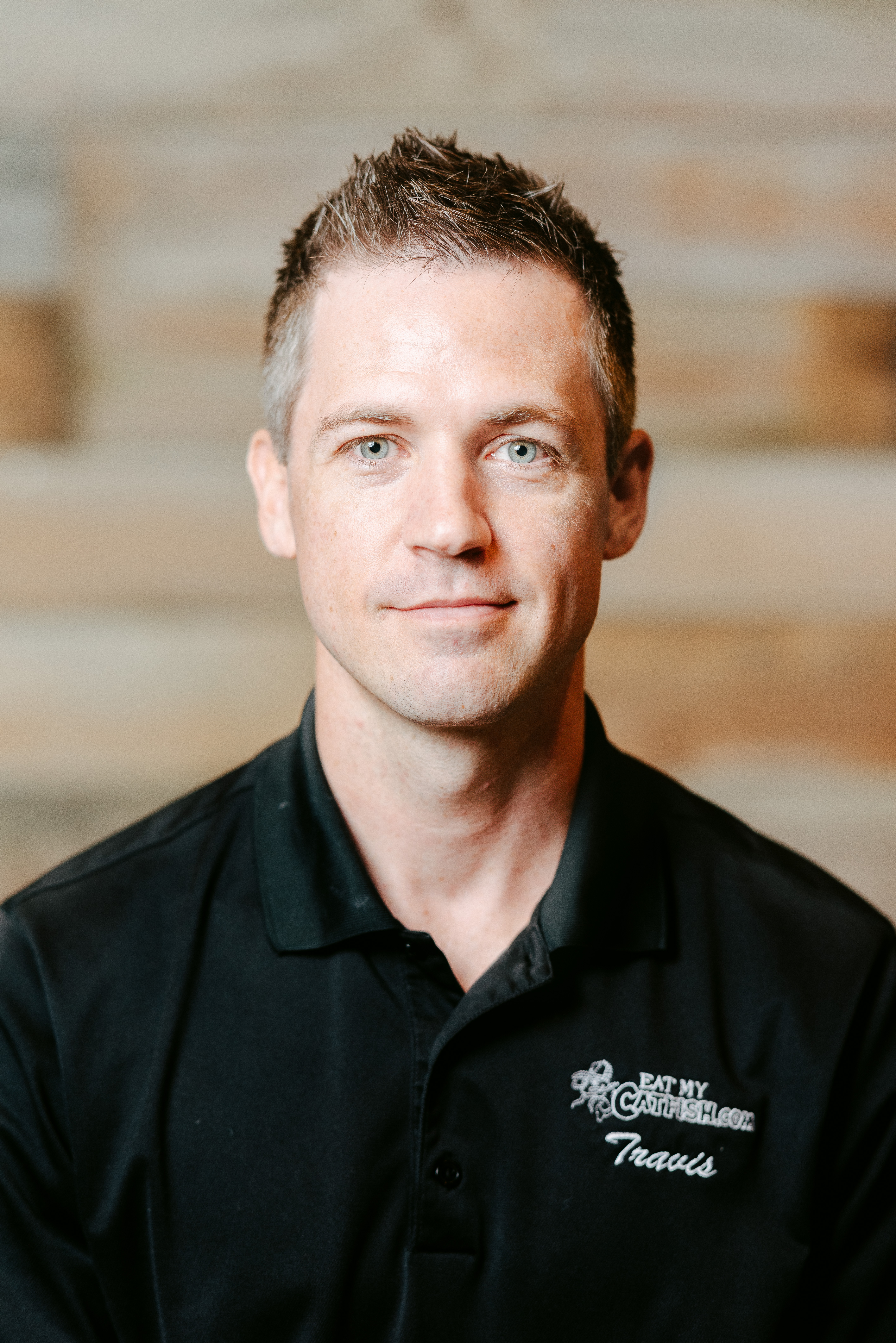 The secret to his success? The value, service and quality are consistent at Eat My Fish. In fact, over the years he has watched some of Arkansas's legendary catfish restaurants go out of business. All the while, his business grew and remained successful. Travis said, "They cut quality and bought cheap fish. Customers want good, USA farm-raised catfish. That is all we have."
Travis offers his customers farm-to-table food. The chicken tenders they serve come from Crystal Lake Farms located in Decatur, Arkansas. Travis said, "They have the best natural, antibiotic-free chicken. They are raised free-range."
Travis also loves to partner with family-owned businesses. The tasty catfish they serve comes from the Battle family of Tunica, Mississippi. Eat My Catfish is Pride of the Pond's biggest customer. There are zero additives, and the catfish are never frozen.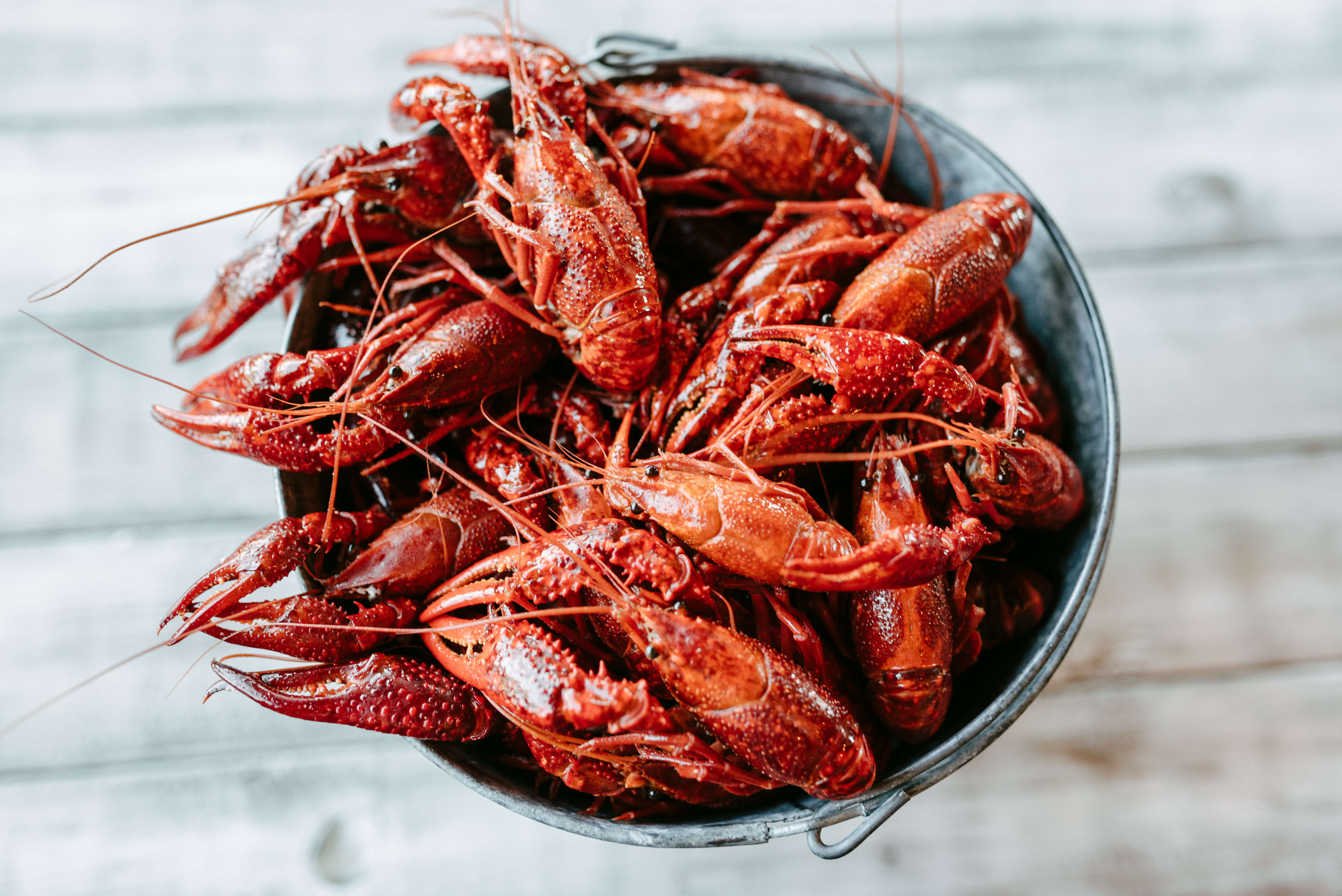 As for the crawfish everyone raves over, Eat My Catfish gets it fresh from local farmers in Louisiana. There's no middleman in this farm-to-table relationship. Eat My Catfish is the largest supplier of crawfish in the state. Of course, it is a seasonal item. The highly anticipated season runs from January to July. That's when Eat My Catfish cooks it seven days a week. They sell it cooked and live.
You'd think here in the South his fried shrimp would be the most popular, but you'd be wrong. His boiled Gulf shrimp win this contest. His customers say they are just as good, if not better than the shrimp they eat when they vacation on the coast.
But most of all, Travis believes in giving back and being present in the community. Employees are trained to be future leaders. "My employees come from all walks of life… they get training in communication, character and store culture," he said.
They ran a sales promotion and raised $1,500 to donate to A-Camp, a summer camp for kids with Autism.  Travis still has that food truck which he uses to do on-site catering. He fed 2,000 flood victims scattered across East Texas in 24 hours! And, he has helped flood victims in Northeast Arkansas.
Recently, they raised and donated $2,000, a percentage of every sweet tea sold last July, for a local child in need, 15-month-old Amelia Fowler.  Amelia recently received a liver transplant, and Travis and his Eat My Catfish staff keep in touch with her progress and her family. They even post updates on their Eat My Catfish- Little Rock Facebook page, as well as, videos on their Eat My Catfish website.
And remember, Eat My Catfish will be announcing their newest location soon. All I can tell you is that it is Only in Arkansas!