Traveling with a toddler isn't always easy, but you can have big fun without going too far. Check out these seven exciting places in Arkansas to visit with your little one.
I'm less than two years into this parenting thing, but there are a few things I've quickly learned. First, traveling with a child is challenging, but worth it. Watching them experience new places and new things is incredibly fun for the whole family. Second, I've learned that our travel threshold is only a few hours in the car. In light of that, Arkansas is perfect for toddler trips. You can crisscross the state without much travel time. And there is something fun for little ones in every corner of the Natural State. Some adventures are big, some small — but they all open up a whole new world for you and your kids.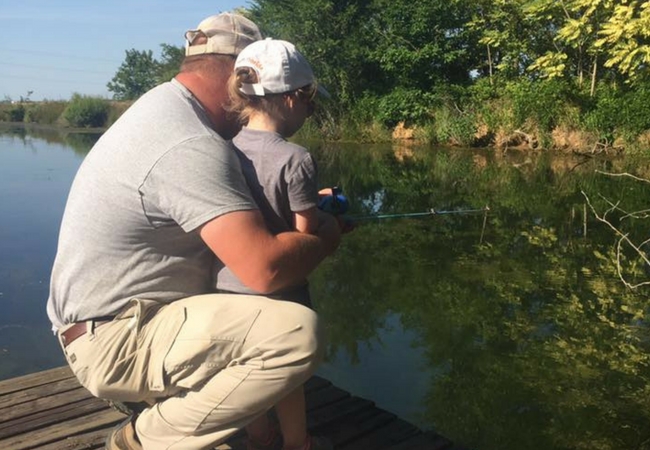 Go Fishing
An entire day of fishing may not be great for a toddler, but visiting a fishing dock and exploring is ideal. Hit up a body of water known for reliable fishing, so you don't have to wait forever for a bite, and one with a nearby playground is even better. Lake Chicot, located near Lake Village, is a great spot. There are lots of fishing piers where you can fish for catfish, crappie, bass and bream. It's 20-miles long — the biggest oxbow lake in North America and the state's largest natural lake. The Lake Chicot State Park area has a swimming pool and playground, perfect for when the kids get restless.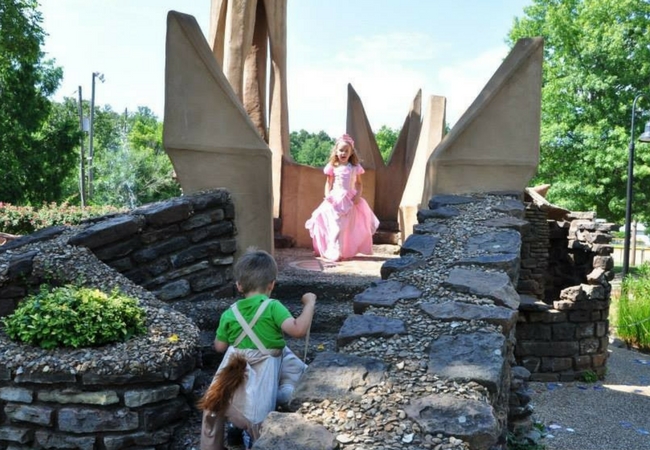 Explore a Castle
Have a kiddo that loves to dress up and make-believe? Take them to a castle! One perfect place to play is Wilson Park in Fayetteville. Sitting atop an active spring is a sculptural castle (created to hide the unsightly spring house). Created by artist Frank Williams, It was finished in 1981. Featuring rock walls, walkways, benches and a pond (or moat, if you use your imagination), the castle is perfect for a day of play. It's free to visit.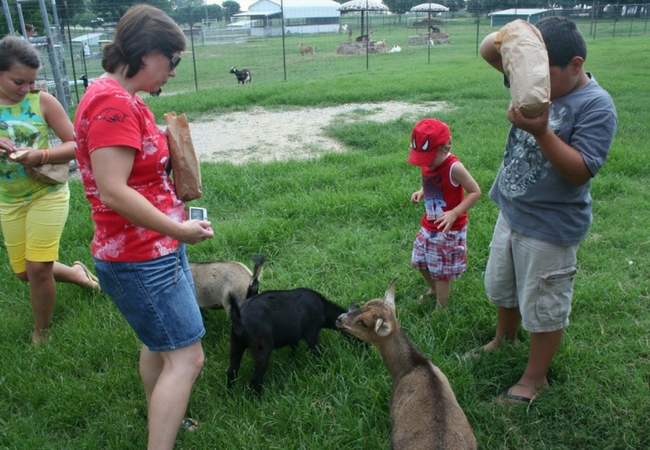 See Animals Up Close and Personal
Sure, the bigger zoos are great, but for a toddler who is looking to experience the world hands-on, a petting zoo is where it's at. There may be one near you, but a favorite of our family is the Wild Wilderness Drive-Through Safari in Gentry. Sure, you can visit critters as you drive around, but the best part is the petting zoo at the front of the park. There are your typical animals like goats, but also more unusual creatures like a kangaroo. Just make sure to wash your hands before having a snack at their picnic area!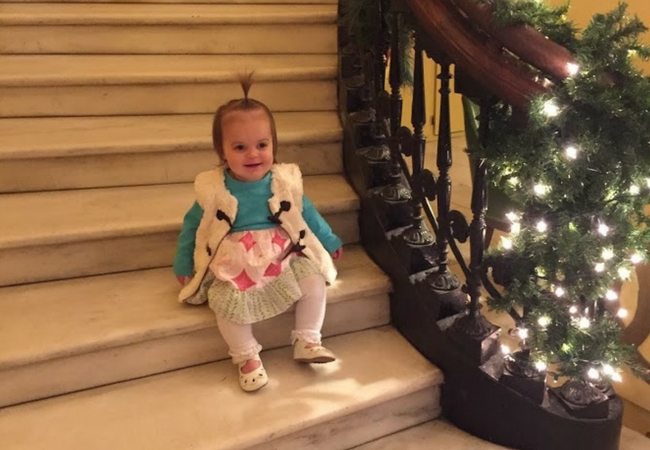 Visit the Past
There are so many historic areas to check out, and there can be something fun about exploring a walk through a unique historical building. While my toddler doesn't care about the history of the Arlington Hotel in Hot Springs, it's fascinating. Built in 1875, it's been the hopping spot for politicians, actors, gangsters, professional athletes and more over the years. The wrap-around colonial porches are perfect for enjoying coffee on a leisurely weekend — or if you take your toddler, they are ideal for walking around and exploring. While adults could enjoy a little shopping, the restaurant or the spa, for toddlers, it's just a fun place to explore. There are fountains in the lobby and the Fountain Room of the restaurant (just ask, they'll let you go in if it's not open for dining), which are perfect for tossing coins and making wishes. The Grand Staircases are awesome for climbing up and down. My 1.5 year old spent 30 minutes exploring this stairwell, and she loved every minute of it. If you visit on the weekend, the lobby may feature live music and free popcorn. Just take lots of time and let your little one explore a historic building. They look and feel so different from our homes and schools; they will love it.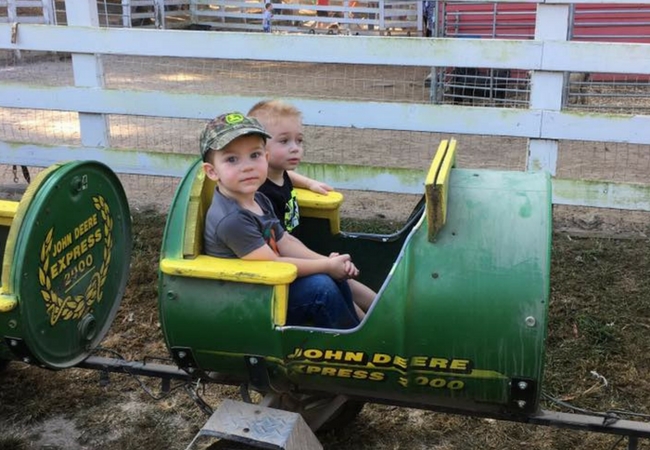 Discover a Farm
Across the state, there are several agri-tourism locations where you can visit to pick produce, find pumpkins or see livestock. Unless you live on a farm, any of these activities will be thrilling to your toddler. One great place to check out is Family Farm in Malvern. While during the summer months, it serves as a summer day camp, in the fall, it's an exciting place to visit. There's a hayride, pumpkin patch, petting zoo, climbing wall, train and more. No reservations are required, just visit on any Saturday in October.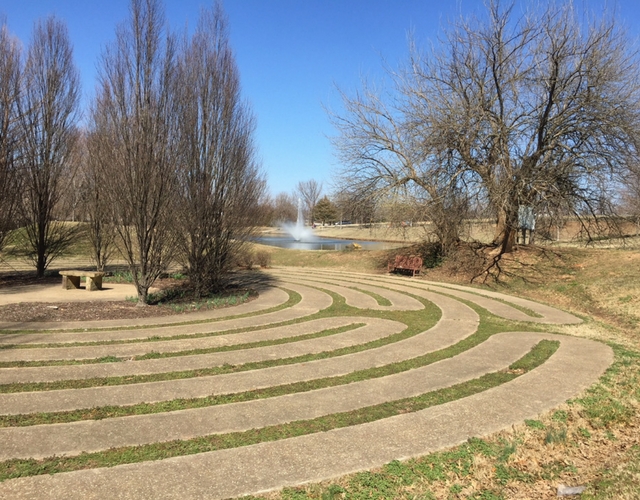 Walk through a Maze
Let your kids explore a maze where you can't lose them. Unlike a corn maze with high sides where they could potentially take a turn and lose you, the labyrinth at Washington Regional Hospital in Fayetteville is perfect. The sidewalk maze is super fun to explore and it's wide open. There's a nearby pond that is often home to ducks (who are used to the visitors and staff feeding them, so bring some crackers and they will likely think you're pretty great) to explore as well. You can find the maze at the bottom of the hospital parking lot behind the pond. Take the sidewalk trail behind the pond, past the gazebo — and you can't miss it.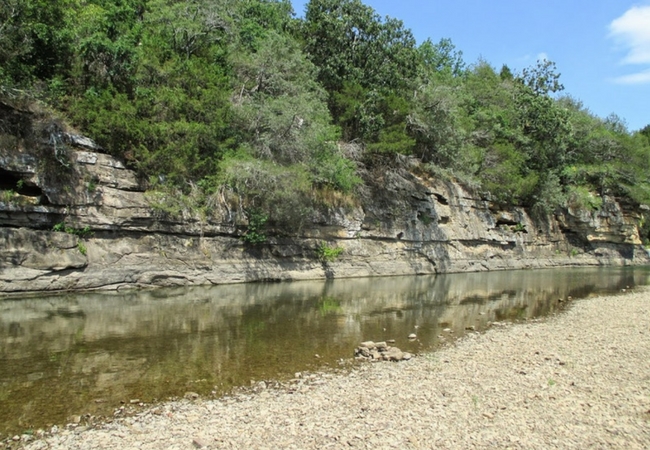 Take a Dip
There are tons of creeks, ponds, lakes and rivers with great swimming areas. But one, in particular, is awesome for toddlers. Riverside Park in West Fork usually has water that's mostly a foot or two deep, so your littles can easily splash and explore (the water does get deeper near the bluff side, so keep an eye out). On warm days, you'll find people fishing, swimming and playing here. The bluffs make for great shade, so even on sunny days, you can spend lots of time here wading and exploring.
Do you have a favorite place to take your toddler? We'd love to hear your Arkansas favorites in the comments.