With so many Arkansas businesses, breathtaking surroundings and fun attractions, every day is a great day to go on an outing in The Natural State.
When my family of five heads out for a day in Arkansas, we know a few things for sure: we'll be crossing city borders, engaging in physical activity, eating good food and almost always going to a bookstore. My husband and I know we're going to need a cooler in the car and sunblock on the kids.
We often start adventures at Fayetteville Lake. Nestled between highway 71B and Old Wire Road in north Fayetteville, this small lake is surrounded by woods, playground areas, bike trails and all kinds of opportunities to climb off the beaten path. We have been hiking around the lake since our boys rode in baby carriers and strollers. Now they carry their water and lead the way with big sticks.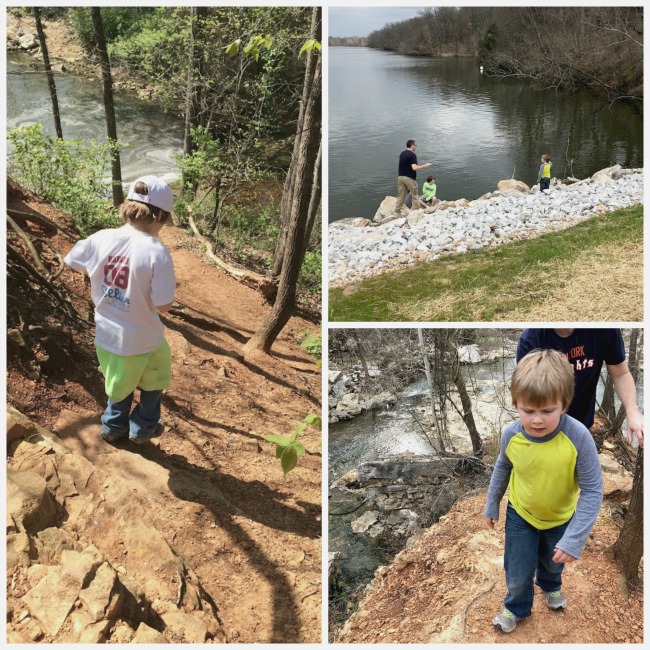 For settling down and reading a spell, Dickson Street Books is our first choice and a favorite with lots of people who live and travel to Fayetteville. My boys sit (or sometimes lie down) while reading, eventually winding their way through the maze of aisles to find their dad or me. We have never left the shop without a bag full of used books at great prices.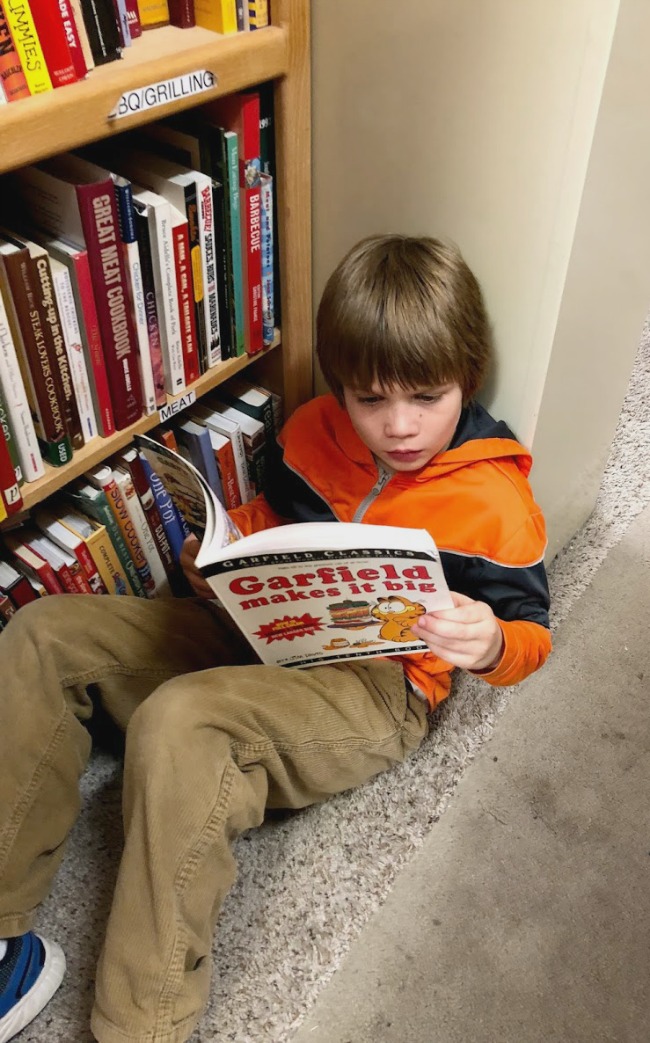 Tim's Pizza East on Mission Blvd in Fayetteville is a family favorite. We might dine in for lunch or grab a pizza on the way home and try to resist eating it in the car. Tim's Pizza has a long history in Fayetteville of making distinctive and delicious pizza. The ownership has changed over the years, but the restaurant still has some of the best pizza in the region.
It turns out my family is not alone in our preference for good food and great outdoors.
Heather Wilson and her husband enjoy anyplace near water in Northwest Arkansas: they frequent Devils Den and the hiking trails near Crystal Bridges in Bentonville or at Hobbs State Park. For food and refreshment, they order coffee from Onyx and dinner at MidiCi in Rogers.
In Mountain Home, Adria English and her family also appreciate outings that involve physical activity and caffeine. They go for walks and visit the duck pond in Cooper Park, where anyone can stroll or go for a run on the trail, swim in the pool, enjoy the playgrounds and celebrate parties under the park's pavilions. Coffee at Brewed Awakening and a visit to the library top off their day.
When in Searcy, Adria and her family ride the bike trail and enjoy the treats from Wild Sweet William's baking house. Stopping by The Fish Bowl pet shop is also usually part of their itinerary.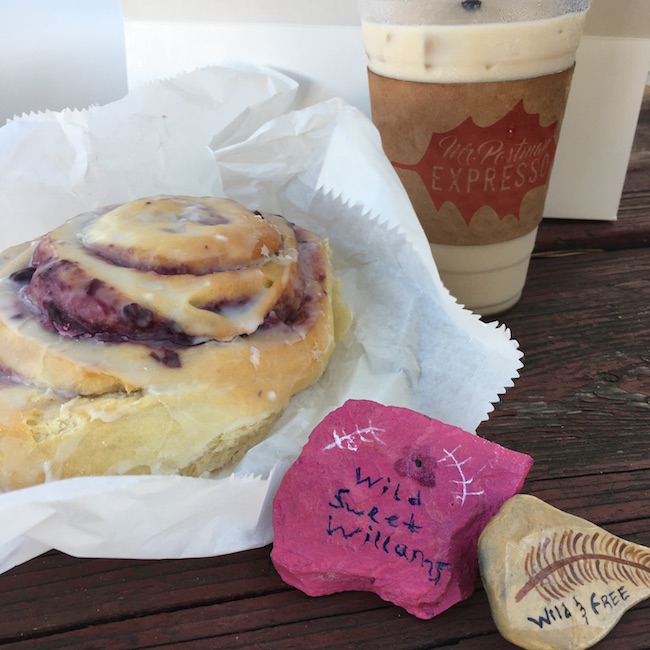 photo courtesy of Adria English
Julie and Richie Kohl love to paddleboard at Greer's Ferry, one of Arkansas's largest lakes. Visitors can go fishing, boating, camping and enjoy historical sites and attractions in the beautiful area surrounding the lake. The Kohls like to then head over to the Smokehouse in Heber Springs, where catfish and ribs are part of the menu, and breakfast is served all day.
Brittney Lee likes to eat at Calico County in Fort Smith with her husband and daughter and then hike around Lake Fort Smith. She and her family satisfy their sweet tooth with homemade fudge at Artist's Point in Mountainburg and sometimes a meal from Cavanaugh Pizza.
Amanda Farris can recommend outings from a list of selected adventures she enjoys with her husband and children. Some days, they hike Pinnacle mountain and then eat at Big Orange in Little Rock. Other days, they go out for breakfast before taking on Petit Jean Mountain. Still other days, they head to the trails in Heber Springs and treat themselves with goodies from Suzie's Ice Cream Shoppe in Pangburn.
The header photo for this article was taken at Fisherman's Wharf restaurant while visiting Hot Springs with family. Where do you like to spend your adventures in Arkansas when you have a day to get away?