I can't believe I've lived in northwest Arkansas for 54 years and I have never been to Quigley's Castle! It is 25 miles from my house. I knew it was there because, if you travel to Eureka Springs on Highway 23, you pass at least two road signs for the attraction.
I became curious about the castle after I saw someone working on the sign. I honestly thought the castle had closed years ago and the sign was just a remnant of its past. I decided to explore a bit and found the reason people call it the "Ozarks' Strangest Dwelling."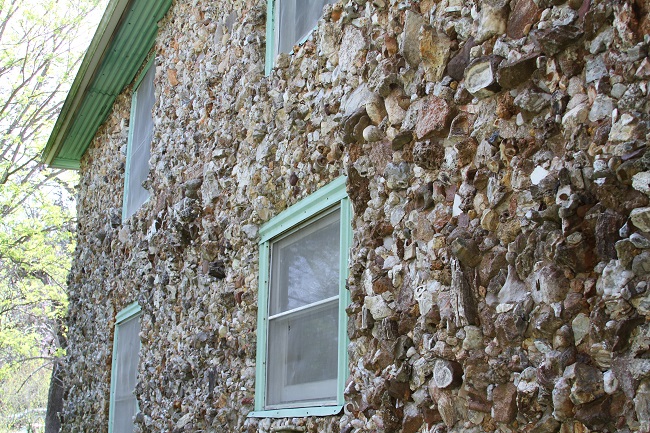 At a young age, Elise Fioravanti became fascinated with rocks. When she moved from Italy to the Ozarks at the age of nine, she brought her small collection with her. Through the years, her collection grew to include crystals, arrowheads and fossils of all shapes and sizes. When she married Albert Quigley at the age of 18, her new husband loaded up her collection and moved it to his farm.
As their family grew to include five children, their little home became crowded. For years, Quigley had promised to build his wife a new home but, due to the war, had contracts with the government to supply lumber. One day, in the summer of 1943, Albert went to work, and as soon as he left, Elise gathered the kids and began to tear down the house. When Albert returned home that evening, he discovered his house was gone, and all their belongings moved into the chicken house.
Needless to say, construction quickly began on the new house. Elise had been working on a design for her new home for years, drawing out plans and constructing a model from saved cracker boxes and match sticks. She said she wanted a "home where I felt I was living in the world instead of in a box," so her house plan included more than 30 windows. During this time though, glass was not available, so the family made do by tacking up layers of flour sacks to cover the large holes.
After the home was completed, Elise began putting her finishing touches on the building. She taught herself how to mix concrete and began covering her wooden home with the rocks she had been collecting. It took nearly three years to cover this very large house and the attention to detail is amazing.
The interior of the home is just as fascinating as the outside. Spanning two sides of the house is a garden brimming with tropical plants. The hibiscus tree by the entrance climbs to the open, second floor and is approximately 70 years old.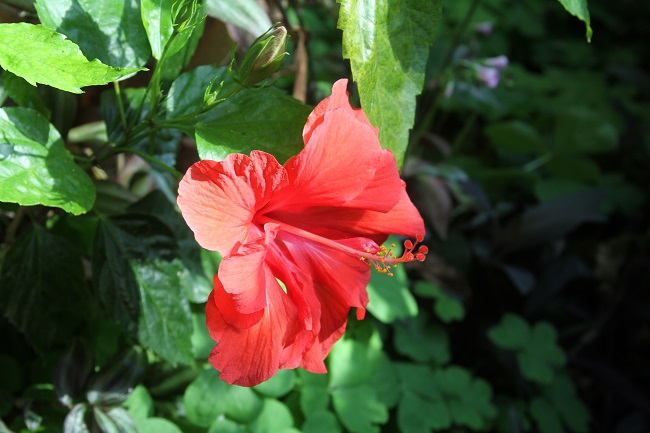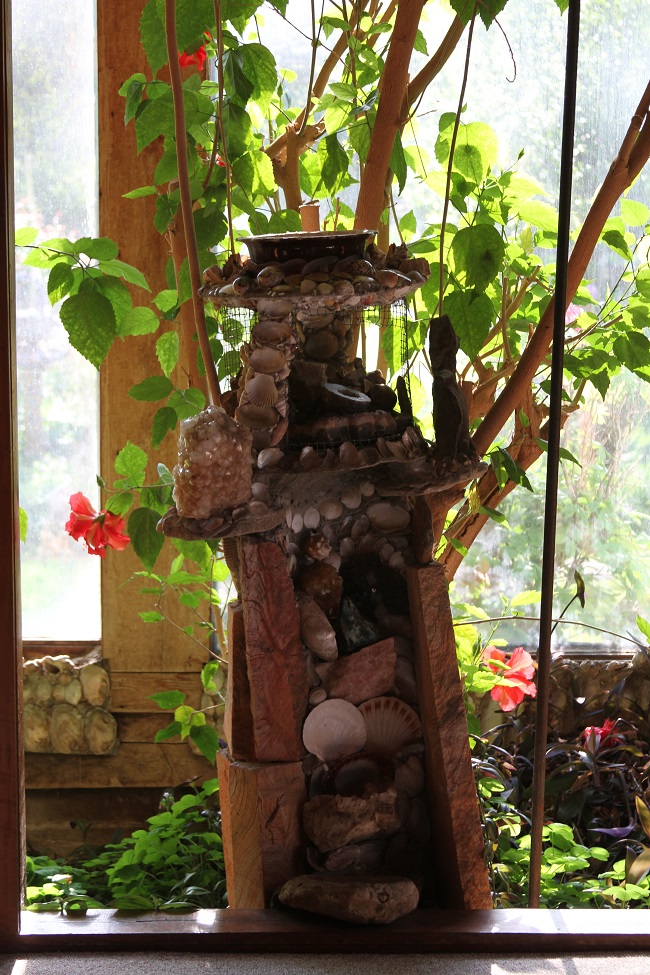 Throughout this area, she created sculptures of all sizes, and covered picture frames and pieces of furniture with her findings. I can only imagine her boys' faces when they saw their marbles glued to a table.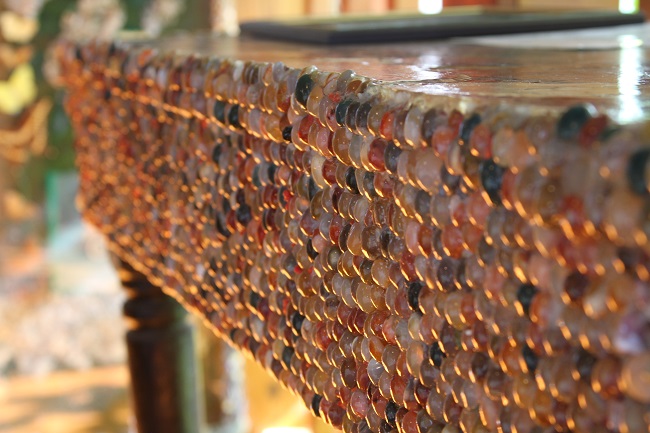 One of the fascinating interior features of the home is the butterfly wall. Elise collected all things nature, and the butterfly wall will capture your attention as soon as you enter the room. Spanning the entire length of the wall, this masterpiece was Elise's last big project. She completed the wall when she was 68 years old.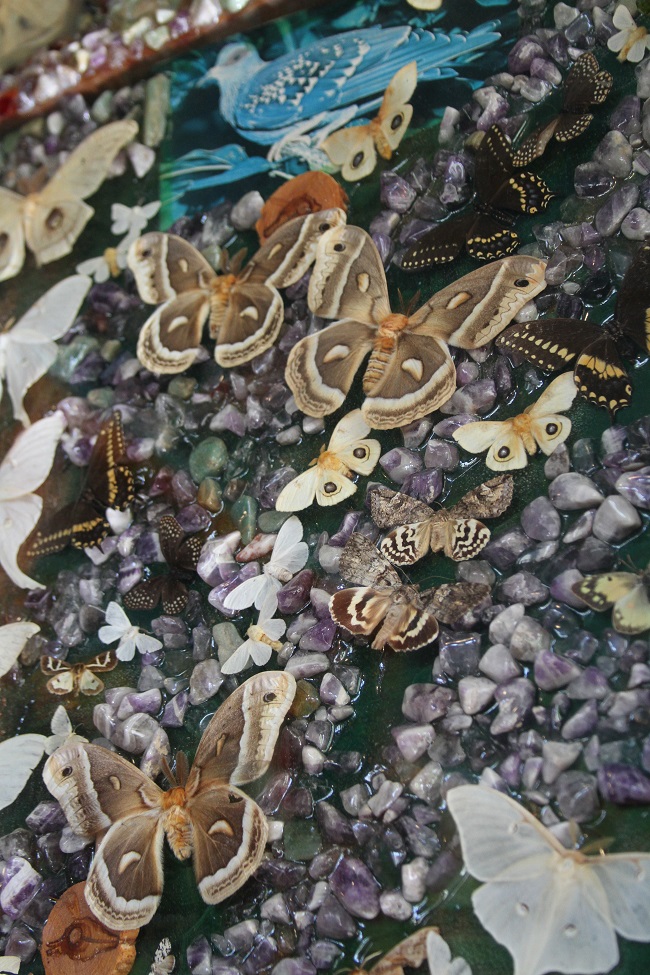 The gardens surrounding the home also feature her elaborate rock art. Amid hundreds of plants, rock walls, birdhouses, and planters were formed and covered. Even the mailbox got a makeover.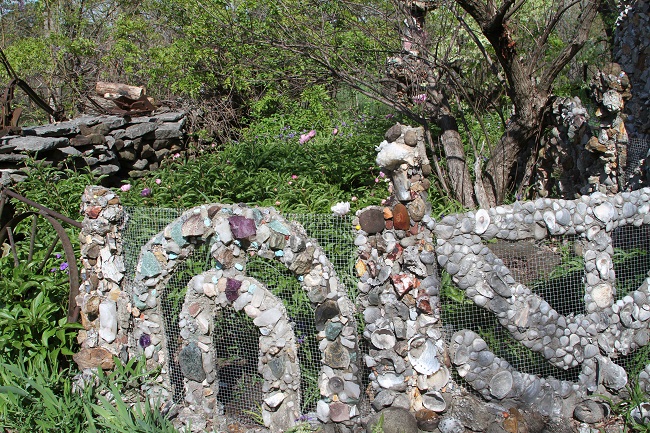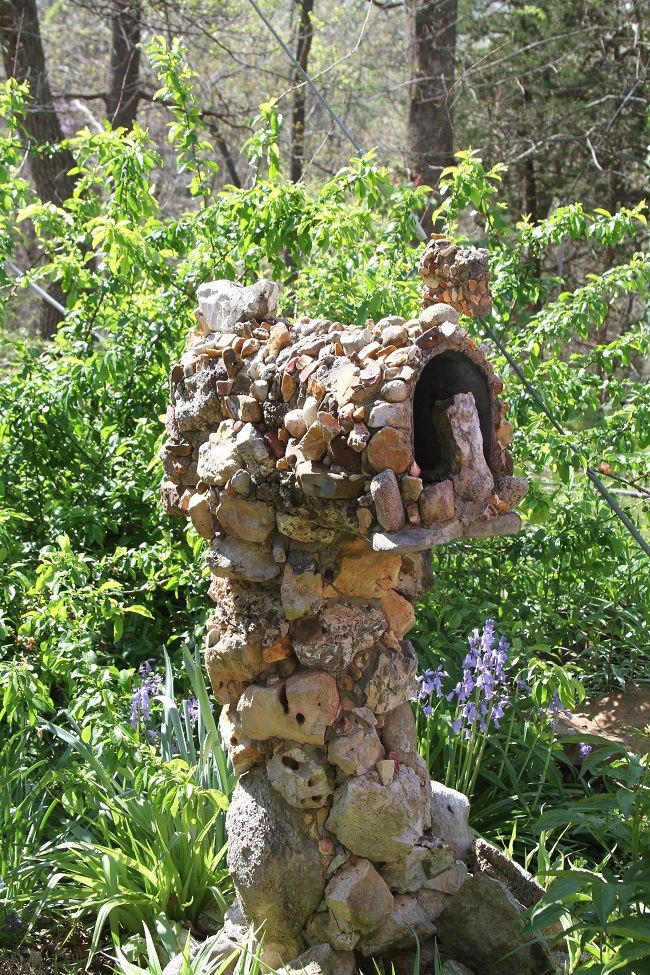 As you explore the grounds, either as a rock hound or casual observer, you can't help becoming immersed in her passion, dedication and determination for each project. Each and every stone you see was touched by her hand, carefully placed, yet in a seemingly random fashion. Some of her favorite quotes are scattered through the garden, and I thought this one probably described her best:
"I wouldn't want to make it look like a gardener's garden, all clipped and speck an' span, would you?" she said. "It's nicer like this, with things a runnin' wild and swingin' and catchin' hold of each other." Frances Hodgson Burnet, The Secret Garden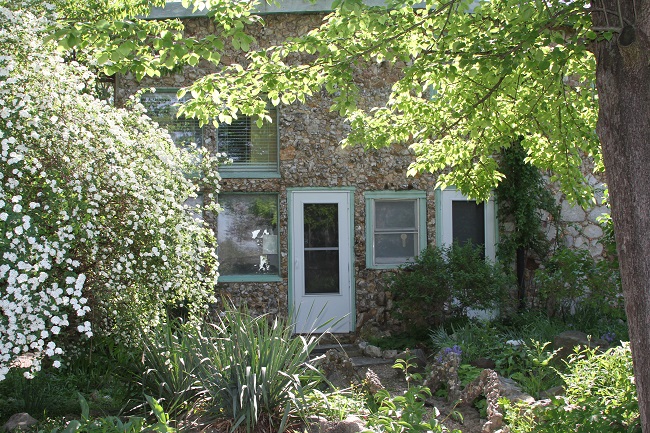 Elise Quigley, you were truly a "rock star" of our Ozark Mountains.