Problems with teeth can have devastating effects. Tooth sensitivity can often escalate to broken teeth and pain. Ignoring these problems can lead to infections which could affect your overall physical and mental health. Fixing these issues can be expensive and often get put aside. Arkansas Mission of Mercy was created for this very reason.
Founded by the Arkansas State Dental Association in 2006, Arkansas Mission of Mercy, or ArMOM, provides free dental care for all ages regardless of income. Since its inception, ArMOM has treated over 18,000 people. Each year, the two-day event is held in a different part of the state and, to date, has provided over $9.5 million of free dental care.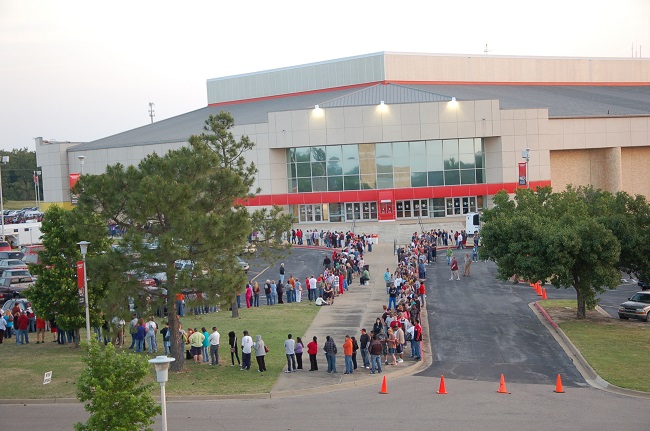 The first ArMOM event was held at Robinson Auditorium in Little Rock. Just before they opened the doors, the volunteers remember looking out to see if anyone had shown up. Unaware of the magnitude of dental needs within the community, they were shocked to see people lined up around the building. They knew at that point Mission of Mercy would live up to its name.
On April 28 and 29th, 2017, the Convocation Center at Arkansas State University in Jonesboro will host the 11th annual Mission of Mercy. This event will bring together hundreds of dental and medical professionals, along with many nonmedical volunteers, from all over the state to provide dental care for those in need. With the generosity of several sponsors, private donors, grants and dental professionals, all services, supplies and time are donated. Dr. Terry Fiddler, Executive Director of ArMOM states, "This being our 11th year for our mission makes us one of the oldest missions that are still active. This will be our second time in Jonesboro and we anticipate 2500 patients being served by 800 volunteers with about 140 of those being dentists."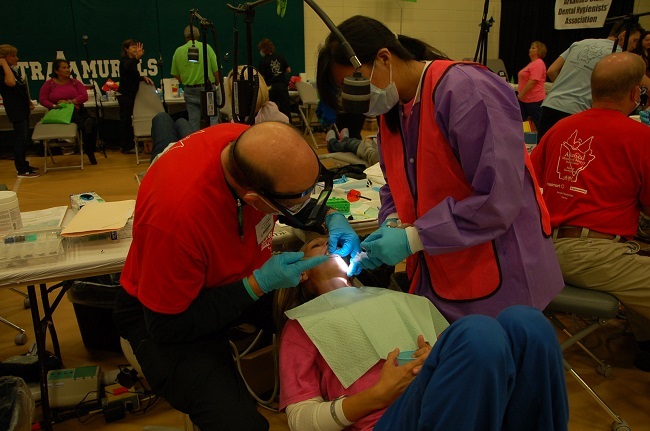 Due to the large number of people these events brings in, it is important to remember some basic information. Drew Ramey, state coordinator of the event, would like to remind everyone attending to, "Come early and be patient. This is a first-come, first-served clinic with the doors opening at 6 a.m."
Relieving dental pain is so critical for some, many arrive the night before to assure their spot in line. When the staff begins to arrive around 4:30 a.m., it is not uncommon to witness up to a thousand people anxiously waiting.
When a person enters the clinic, medical and dental exams are done to assess treatment needed. Critical needs are addressed first. If you are on medications or have any allergies to medications, please provide a detailed list for the medical team. Translators will be on hand to help with communication. Services such as x-rays, removal of teeth, fillings and cleanings are provided.
Children are welcome at the clinic but must be accompanied by a legal guardian at all times. "A separate area is set up for the kids to make them more at ease," Lea Ann Moore, Registered Dental Hygienist and captain for the hygiene unit says. Another comforting factor for the kids is a special visit from the Tooth Fairy.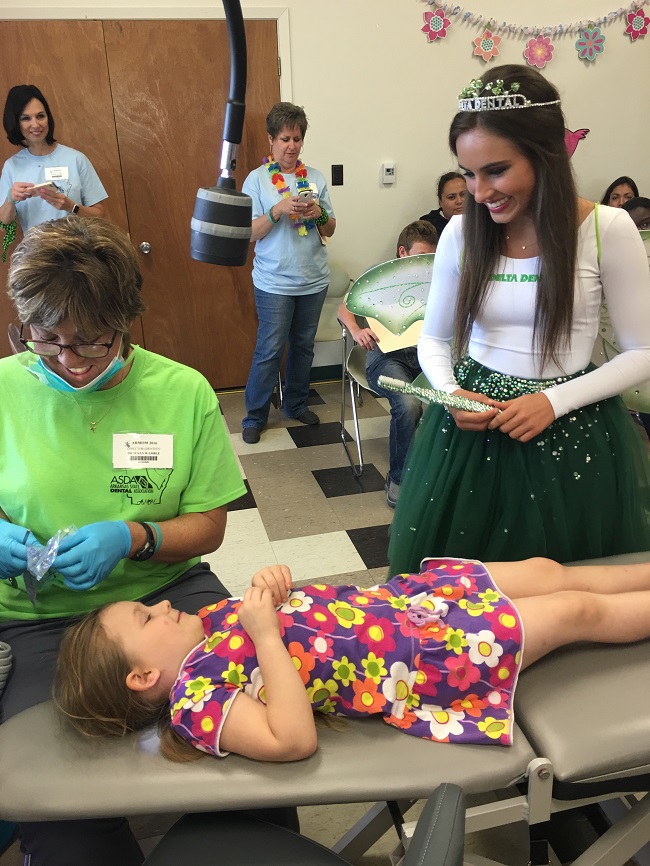 The 2017 event is expected to have the largest turnout to date. These dental professionals, donating their time and expertise, are passionate about helping their fellow Arkansans achieve a healthy, pain-free smile.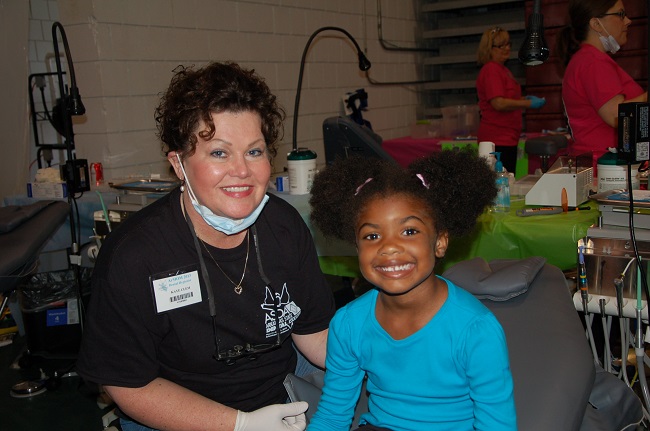 If you would like more information about ArMOM, or would like to help by volunteering or sponsoring this event, please visit arkansasmissionofmercy.org.
Photos courtesy of Delta Dental