Are you interested in intrigue? Desiring to double-cross? Then the latest temporary exhibit at the Clinton Library – Spies, Traitors, and Saboteurs: Fear and Freedom in America – is definitely for you. You might even channel your own inner spy, as I did on a recent tour.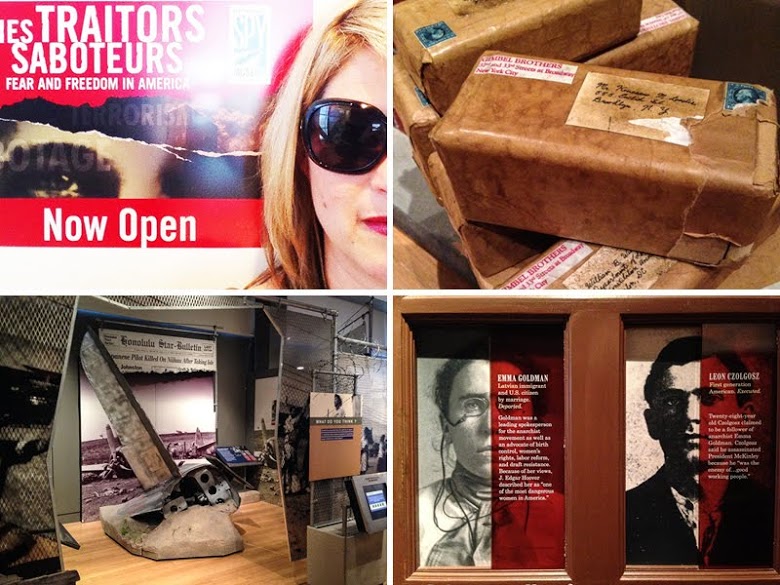 The exhibit is on loan from the International Spy Museum in Washington, DC, and I was fortunate enough to tour it with some folks who work there.  Besides being full of fun facts, they had the best business cards I've come across in a while.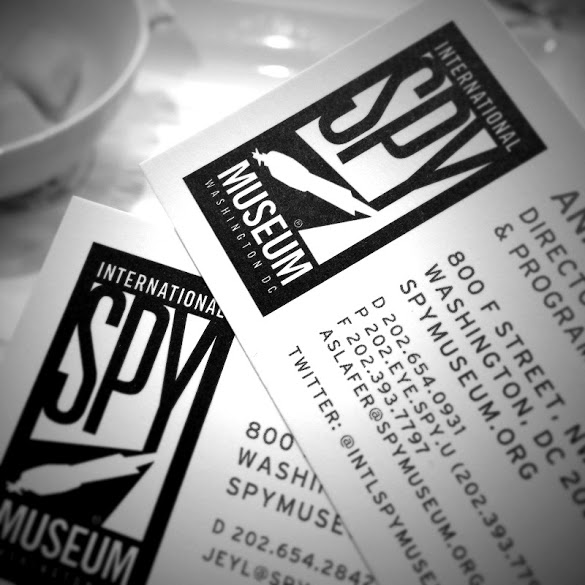 The displays are accounts of all types of traitorous activity from the very beginnings of our country up until the present day – equally full of familiar stories and ones that were entirely new to me. Especially fascinating were the accounts of recent events, such as the Oklahoma bombing, 9/11, and current-day hate groups.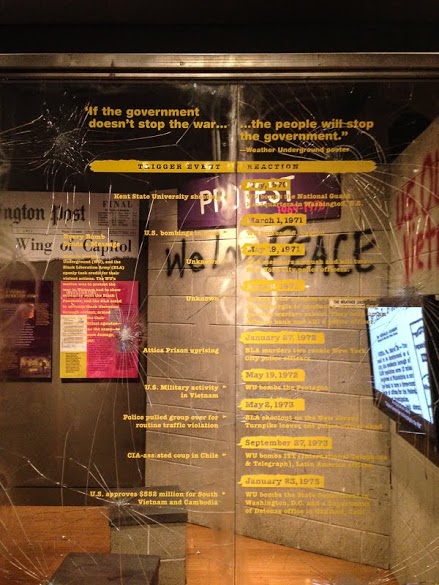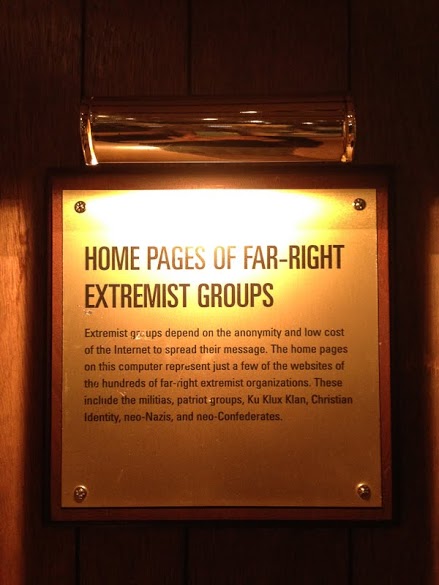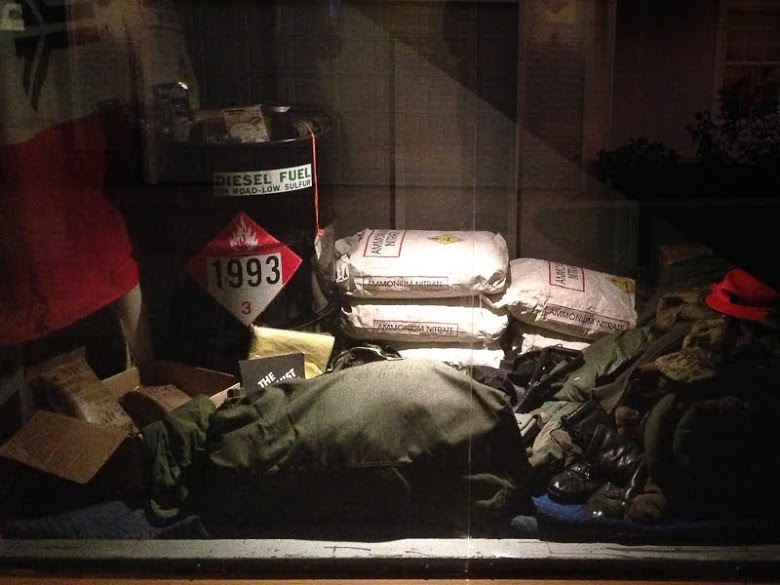 Originally designed for 3,000 square feet in its home space, the exhibit is displayed in just 1,500 square feet at the Clinton Library, so it is literally packed to the brim. Everywhere you turn there are interactive displays, full of photographs, news stories, videos, quizzes, puzzles, and objects to explore. For example, in the section on Communism and the Red Scare, you can flip through copies of actual FBI files from the era, and try to figure out which celebrity the file belongs to.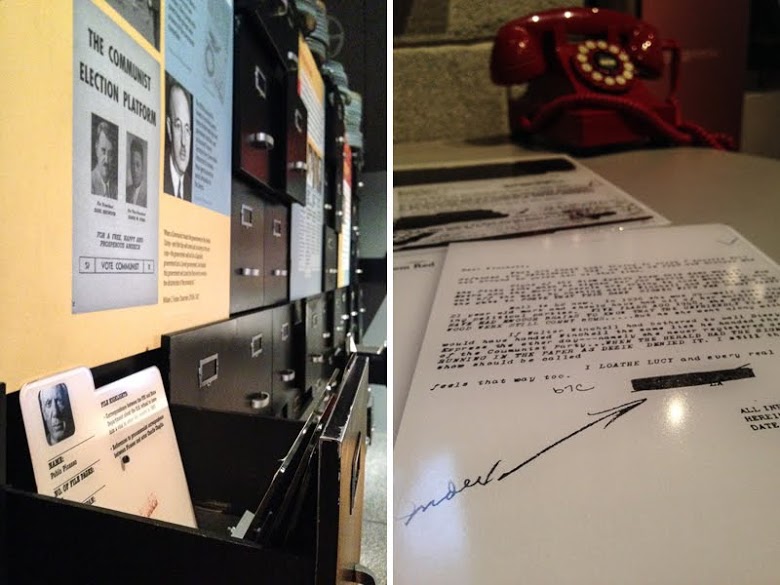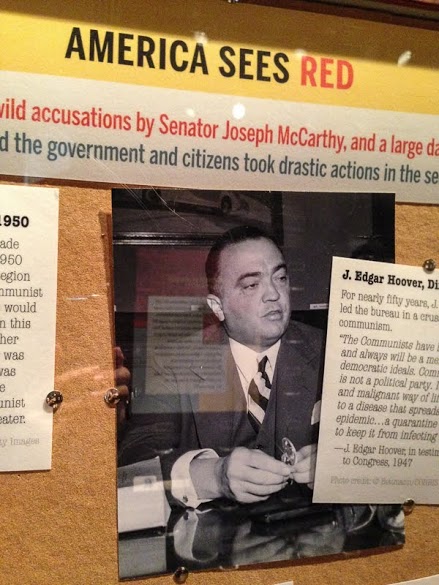 Our country has always walked a line between protecting the public from danger and protecting our personal freedoms. It is interesting to walk through a visual timeline of major events, and see how it all unfolds – who our enemies are at different points in history, and how we respond.
The exhibit is at the Clinton Library through April 27 and I would highly recommend it for older kids, teens, and adults.