I still remember the rush of wind as I walked out over the water. Fueled by that heady mix of adrenaline and recklessness that is the hallmark of a teenager, I found myself sneaking onto an unused, practically abandoned bridge over the Arkansas River with my friends. We sat and looked at the water for what seemed like hours. Somehow, caught mid-air between the sky and the river, we felt free.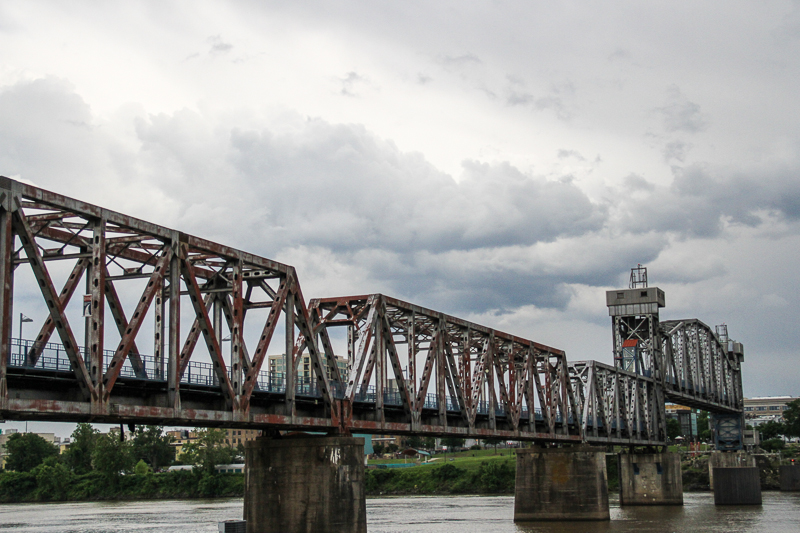 Such a simple pleasure, but so powerful. And this is one of the many things that I love about living in this river town; you can cross a bridge and hang out in that magical middle space any time.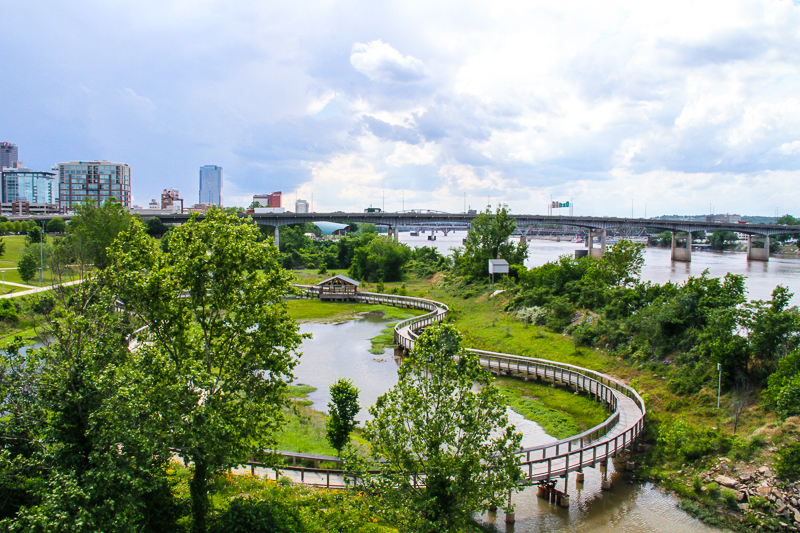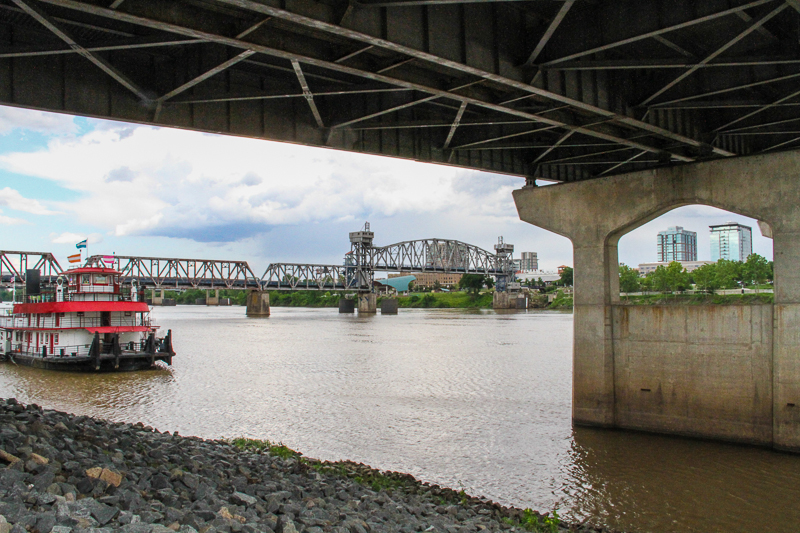 There are four pedestrian bridges (also open to cyclists) spanning the river in the Little Rock area. The Clinton Presidential Park Bridge starts right at the edge of the Clinton Library grounds and arcs over into NLR where it begins a 15.6 mile loop that is a part of the Arkansas River Trail. You can walk or bike the entire loop.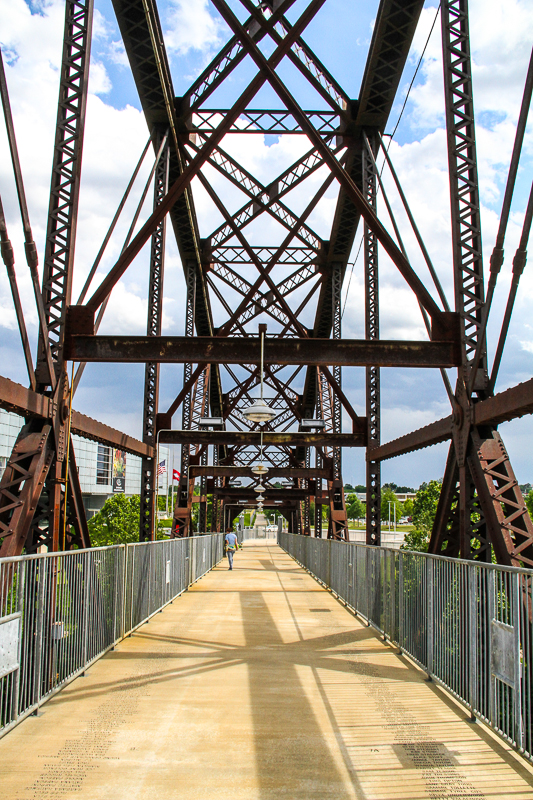 Moving west along the river, you will pass the highway 30 bridge and then find yourself at the Junction Bridge, which connects the North Shore Riverwalk Park in NLR with Riverfront Park on the LR side. Cross over here and you are steps away from the River Market District – and you didn't have to fight any traffic to get there!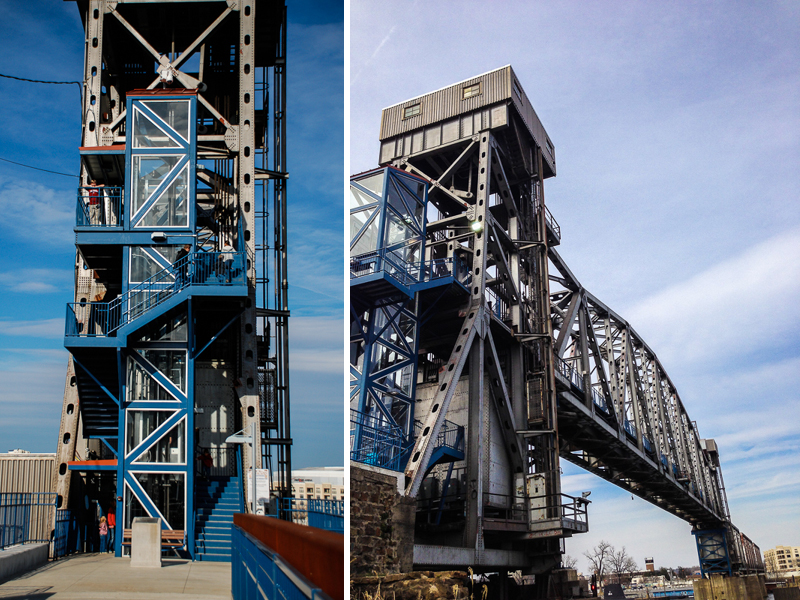 Farther out at Murray Lock and Dam, you will come to the most stunning of the pedestrian bridges – the Big Dam Bridge. Soaring high into the air directly over the Dam, it lives up to it's name by being the longest pedestrian/cycling only bridge in America. The view is breathtaking, and this is the far end of the loop that starts at the Clinton Bridge.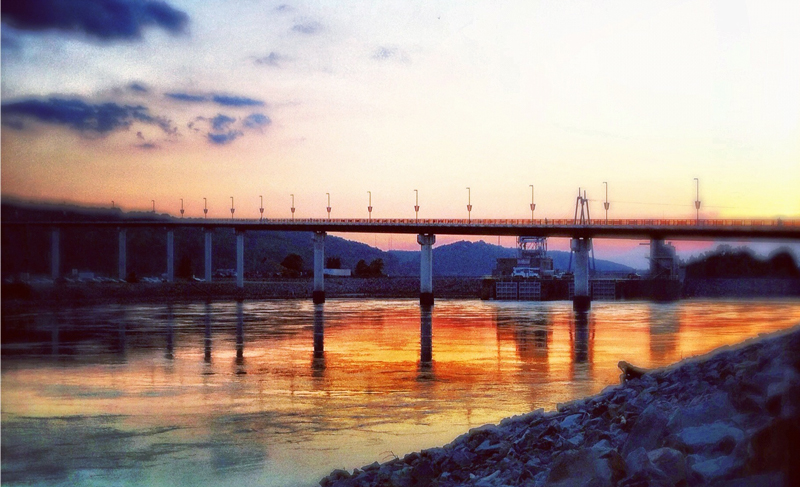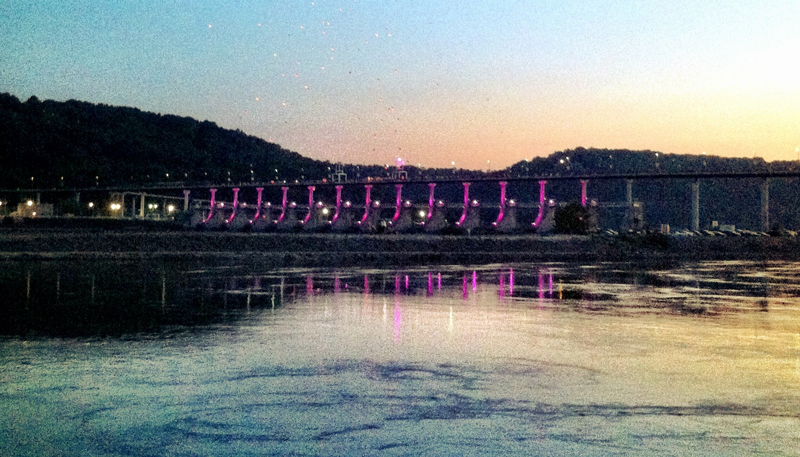 The last bridge you'll come to is Two Rivers, which is smaller, but charming. It takes you out to a peninsula, where you can imagine that you're on a river island. A bonus for this bridge is that it is short enough for family members of all ages – you'll see strollers and wee ones on bikes, getting started on their adventures early.
Once you've had your fun, go have a little dinner and let the sun go down…and then come back. All of these bridges come alive at night with beautiful colored lighting; each one lit in it's own unique way. The lights change for various holidays and celebrations, so there's always something new to see.