Heavy spring rain in Northwest Arkansas flooded Regan Hardy's entire street, putting her Farmington house under water. The extent of the damage was devastating: she lost floors, carpeting and baseboards, furniture, mattresses, walls, clothing, computers and boxes of Evolve Fit exercise gloves, Regan's fitness attire inventory. The flood damage fell outside of what her homeowner's insurance policy covered, leaving her face cleaning and repairing her home alone. Yet she speaks only positively of the experience, with a sense of deep gratitude.
"We were so blessed," she shares. "People came around me with so much love and encouragement!" Volunteers came to help store the salvable possessions in a pod, shop vac the excess water from her home, tear out ruined baseboards and portions of wall, haul out carpet, cut and install Sheetrock and help her back on her feet. Others provided meals to those working. The volunteers came from Regan's own community, from her church and her gym, Evolve Fit. Members of her gym even collected funds to give her a new computer. "The support really was just overwhelming. I honestly could not believe everyone would help me that way."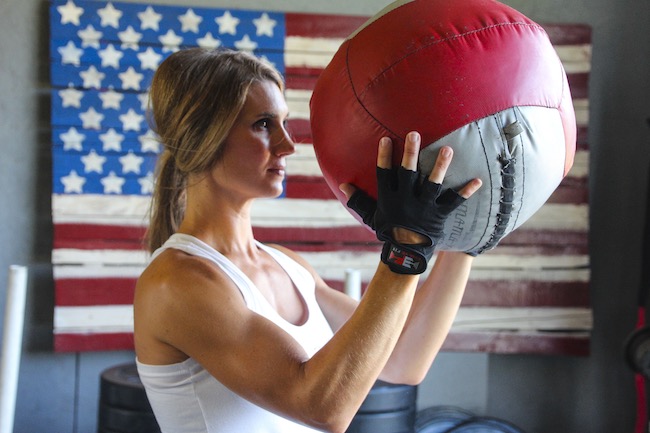 For over five years, Regan Hardy has made a career out of helping others strive for fitness and their best health. Her journey began after attending a group fitness class for the first time, where she found in her lack of strength a surprise—and a challenge. Regan sought certification as a fitness instructor and in sports nutrition soon after. In 2015, Regan opened a gym, now known as Evolve Fit, where she teaches cardio and weight training classes as well as sessions in barre and yoga. More importantly, she has fostered a sense of community among her gym members. Fitness, group fitness in particular, is her passion. "I love group fitness because I get to do it with my people and motivate them to their best! I want to make everyone feel good about the effort it takes, to feel accomplished, not defeated, when they leave my class."
Designing fitness wear was the next logical step for Regan, who had difficulty finding a reliable pair of exercise gloves to help her lift weights and teach almost a dozen classes a week. Six months researching and planning resulted in the creation of her Evolve Fit gloves, which are available in black as well as in chic pink leopard. "I see no reason you can't be cute and trendy in the gym," she explains.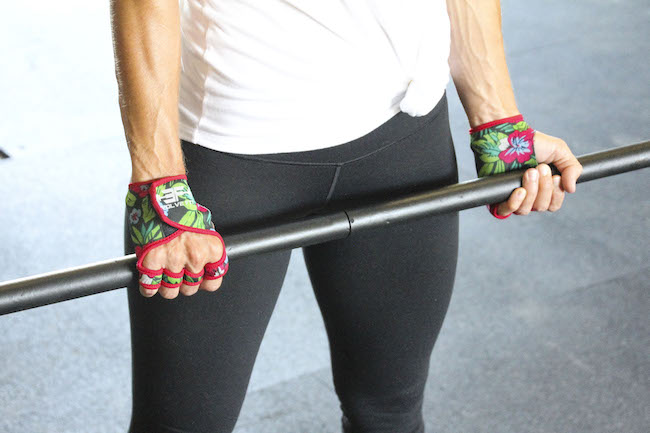 Regan's positive attitude, even in the face of adversity, is admirable. Get inspired by Regan and Evolve Fit. Take her 21-day challenge to detox, create healthy habits, lose weight and build lean muscle. Check out the Evolve Fit YouTube channel for videos of tips and techniques and get fitness gear through the website and Amazon. If you're in the area, visit the gym, where she is also beginning to offer kids' classes to get children active and interested in fitness.