In the northwest corner of the state, in the small town of Huntsville, a legend exists. This particular legend doesn't exist as a myth or folktale passed down from generation to generation. It exists as an 82-year-old basketball coach and teacher that has dedicated his entire life to coaching, teaching, and guiding the youth of Huntsville.
For the past 56 years, Charles Berry, a native of Huntsville, has been a coach and math teacher in the state of Arkansas. A graduate of Huntsville State Vocational School in 1952, Berry was active in the sport of basketball and received the only award available for high school sports at the time – The All-District award.
Looking back on his early basketball years, Berry laughingly admits he wasn't the best player on the team. What he did develop, though, he says, was a love for the game that has never waned.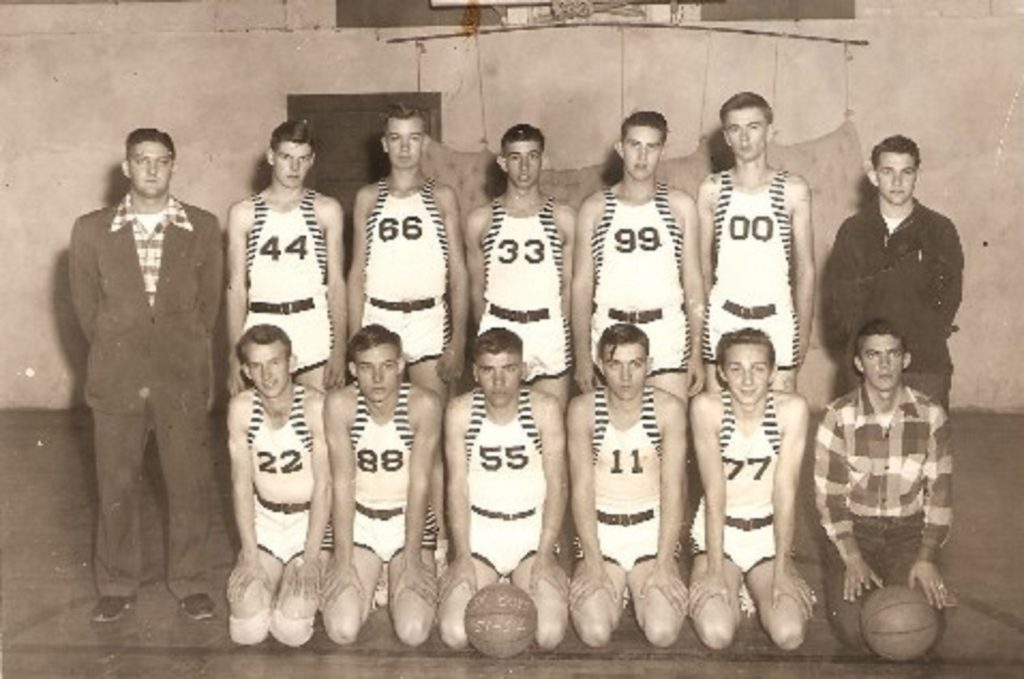 After graduation and serving in the Air Force, Berry returned to Arkansas. He attended Arkansas Tech University where he graduated with a degree in physical education and a minor in math. He later received his masters in physical education from the University of Arkansas.
In the beginning of his career, Berry coached football, baseball, track, and four basketball teams for a small school in Hector, AR. He returned to Huntsville in 1968 to coach senior boys' basketball and teach high school math.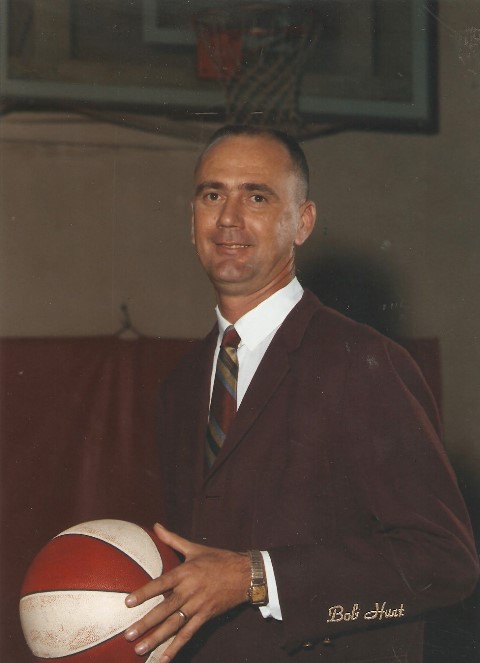 In addition to coaching and teaching, he became athletic director in 1971 and continued to do so for 30 years. In 1976, seeing the interest for more athletic programs, Berry started the baseball, volleyball, and softball programs and re-established the girls' basketball program. In 1988, he became the head coach for the senior girls' basketball program and continues in this capacity today.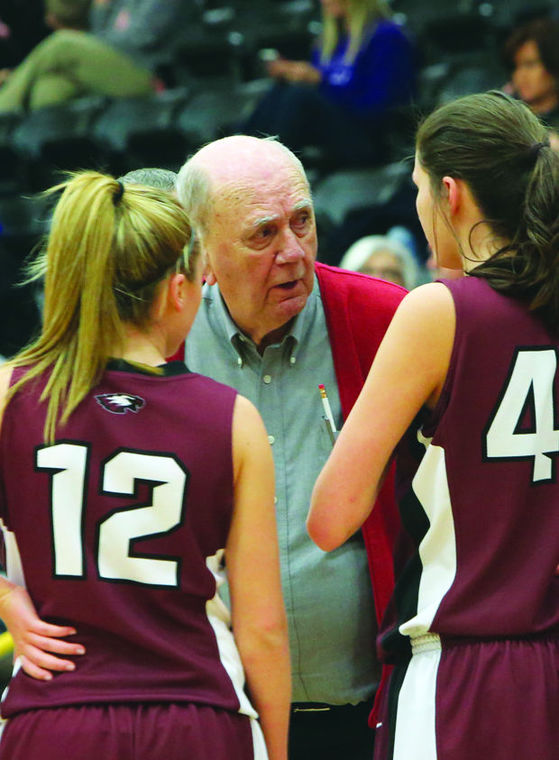 Throughout his coaching career, Berry has accumulated over 1,350 wins, countless tournament victories and numerous conference, district and regional championships. He has taken 30 teams to state tournaments, had four teams in the finals and brought home two state championships.
To Berry, though, his success on the court is not solely based on wins. He would like to think of it as developing a sense of pride in a person, team and community. He feels that working together as a team, not only in sports but also in school and the community, is the biggest challenge young people face today.
Motivating players is another aspect of coaching and former players recall various phrases Berry used in practice and games. One former player remembered early morning practices before school where he always said, "Let's hit it with great exuberance!" She continued, "It was so early in the morning, but we did it for him." Another player recalls a pep talk right before a game when he told the team, "There are a billion people in this world that don't care if we win this game. It's up to you to make it happen."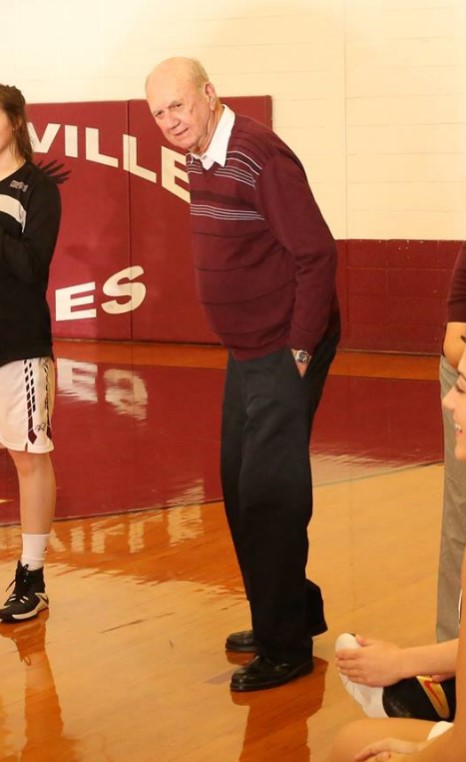 Berry's list of accomplishments and achievements are long. Statewide and locally, he has been awarded numerous coaching and civic awards by many organizations. In 2007, he was recognized nationally as the National Girls Coach of the Year. The most recent accomplishment was presented in July 2016 when Berry was inducted into the Arkansas Activity Association's (AAA) Arkansas High School Coaches Association Hall of Fame.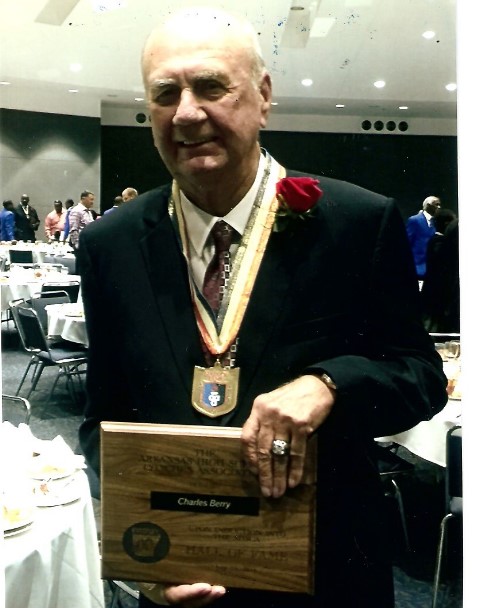 One of his most memorable recognitions, he recalled, was when the basketball gym, the one he had seen built and coached in for years, was renamed in his honor. The Charles H. Berry Gymnasium was dedicated in 2006 and Huntsville rallied around their beloved coach to show support and appreciation for all he has done for the athletic program and the youth in the community.
When Berry is not in the gym, he can be found in the classroom teaching honors geometry. "I love teaching and I love the camaraderie with the students and I love my work. We have some bright, gifted students. It keeps me going," he states.
Former students say the same about him. When asked about his teaching methods, many former students recalled his desire for them to really 'get it.' "He would go over a geometry problem time and time again until we all understood. He never gave up trying to teach us and he never told us to go figure it out on our own. I respected him for that," a former student said.
With his 49th season as an Eagle coach coming to an end, Coach Charles Berry doesn't have any plans to retire. "I still love my work and I love the teachers and coaches I work with. I wouldn't know what to do if I retired. I'm not one to sit around and I know I would miss it terribly."
I have a feeling the community of Huntsville feels the same.
Photo Credit: Coach Berry game face and  Coach Berry present day photo credit by Mike Haley Photography. The remaining photos are courtesy of the Berry Family.