Jenna and Rosanna Scott were roommates at the Bethel Foster Home for visually impaired children in Beijing, China. One conversation in 2008, half a world away, would change their lives forever.
Travis and Velleta Scott of West Fork, Arkansas, who had adopted a child several years earlier, began the process of adopting a second. As Travis explains, Veletta just couldn't bear the thought of splitting the two friends.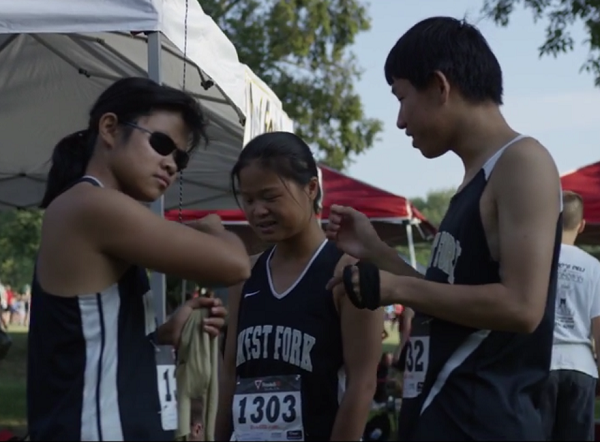 "I came home one day and asked her to go out for a walk and she told me what was on her mind. I just thought well, if we've got space, we should adopt them both. So that started us on the process to adopt Jenna and Rosanna. They're not sisters biologically but they are sisters now."
Jenna and Rosanna grew up participating in visually impaired sports but their path to Cross Country came after a meeting at West Fork Middle School and a short conversation with the Cross Country Coach.
Jenna says, "We were extremely interested in running. We weren't good at soccer or softball or volleyball so we figured running."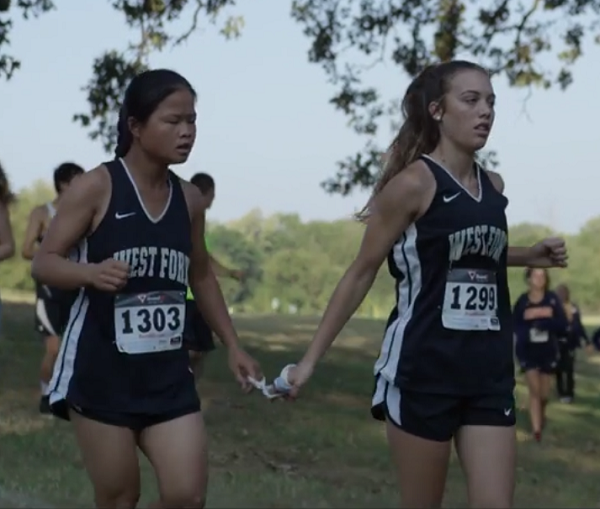 Tiffany Surber, West Fork's varsity Cross Country Coach says, "Jenna and Rosie, I would say, are probably the most mentally and physically tough kids on our team. In the first few years, they fell a lot, they never cried, got up with a good attitude and kept going."
The girls compete with the help of a guide runner.  The guide is part coach, part motivator and friend.
Samantha Mohler, Rosanna's guide this season, marvels at Rosanna's tenacity, "I don't know how she does it but just to be able to navigate the course and there are bumps and hills and turns and she's such a good listener too and just to be able for her to feel everyone around her."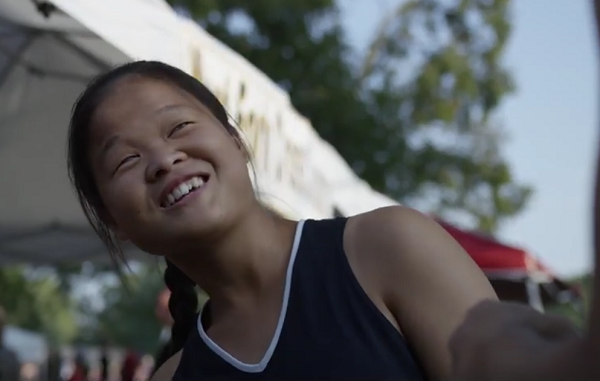 Paige Hefron, who has been Jenna's guide for 10 races, says of Jenna, "I feel like there's nothing Jenna can't do…. She can do it all".
The girls haven't decided whether to continue competitive racing beyond high school but running for enjoyment is something they would consider.
Jenna says, "I don't plan to run marathons. But I would like to keep running so I can somewhat stay in shape."