The year was 1956, Eisenhower was President, kids were listening to the music of Elvis Presley, and in the town of Rogers, a young man named Alvis "Whitey" Smith began a life of service to his community that has endured for over half a century.
"Whitey is a man with a great heart." Says current Rogers High football Coach Mike Loyd.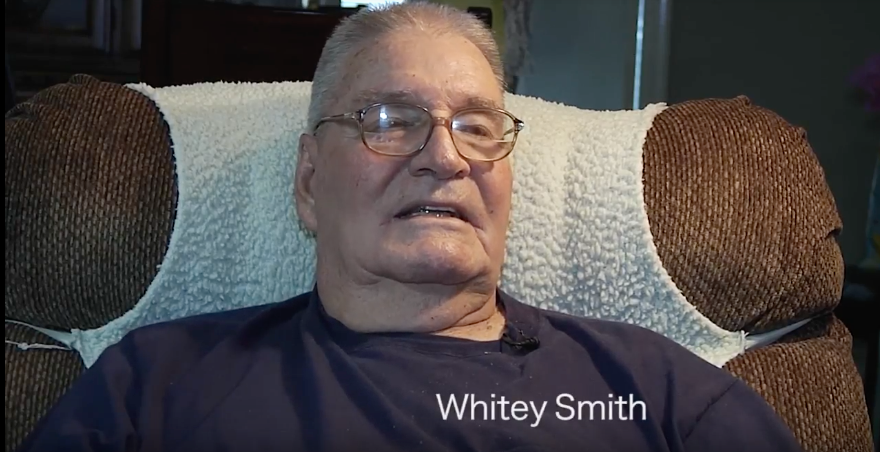 After graduating from Rogers in 1956 Whitey began volunteering at Mountie athletic events, where he would serve for the next 50 years. It was a need in the community, however, that would give birth to the legend that is Whitey's Chicken.
"It was a fundraiser we started some 60 years ago. We did it for a couple of organizations back then." Says Smith " Tyson's was nice enough to furnish me with all the chicken. We got the chicken, furnished the labor and they got all the money".
Current Heritage High Basketball Coach Tom Olsen remembers " It's such a tradition in Rogers. You can see the smoke. We're on our way to a Razorback game and I'm sure someone is selling chicken today so we'll grab lunch."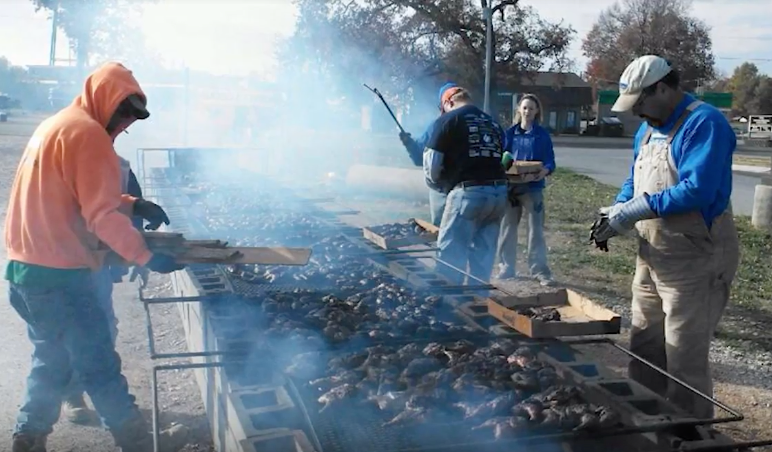 In almost 60 years of chicken cooks, it is estimated that Whitey and his crew have raised over one million dollars for Rogers athletics.
"That doesn't concern me. We did it for football, basketball, track, volleyball … all of them" Whitey says with a smile. "Whether you're a millionaire or you don't have a penny, you're the same to me."
In 2013, Rogers High named their new football stadium after Smith for a lifetime of community service.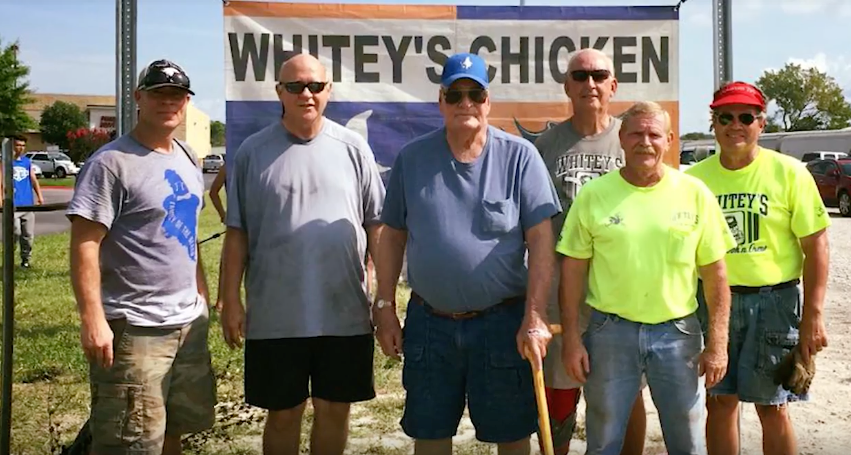 Rob Ray, offensive line coach at Rogers High summed up the feelings of an entire community "Rogers Public Schools can't ever say thank you enough for all the hard work and dedication that he gives the young people. He's just a tremendous person."
"I don't think rare is a good term." Says Olsen. "I'd say one in a million".