In 1932, R. B. "Scrubby" Watson became the Director of Bands at Pine Bluff High School and began a tradition and legacy that has left an indelible imprint on Arkansas music that has lasted nearly one hundred years.
Carl Lott, Director of Bands from 1986-2004 calls Scrubby the "pioneer" of the modern Pine Bluff High band. "He was the one that started the band, created the band and motivated the band," Says Lott. "We talk about the band traveling now, Scrubby Watson (and the band) traveled to Chicago. They were widely known across the state as well as the Country."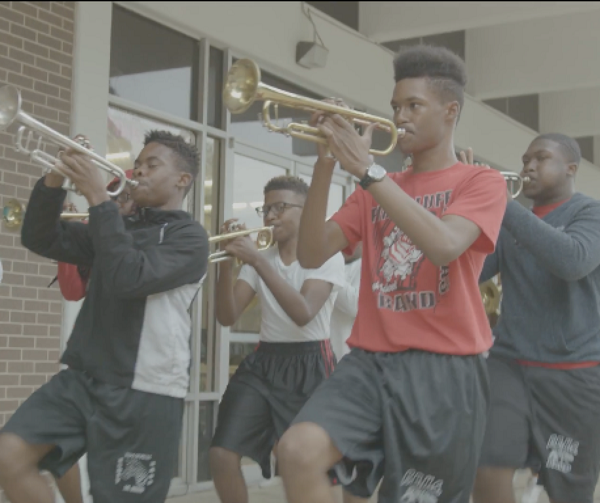 A lot has changed since the days of Watson says current Director of Bands Timothy Scott. "I'd say (we're) more urban. We do a lot of flashing, we do a lot of dancing. You may hear Bruno Mars, Rhianna (and) even rap songs the kids know."
The band is truly a community source of pride. Mothers, fathers, sisters, brothers, aunts and uncles have been exposed to the sounds of this Arkansas treasure.
Frederic Warren assistant band director says the exposure starts at a young age "We would march through the streets. Kids walking around to see what this is all about. It gets kids interested early".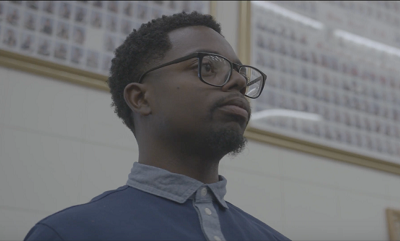 The band travels to competitions all around the United States. Last February they marched in the Mardi Gras parade in New Orleans and this past winter the Mayor of London sent an emissary to invite the band to play in their New Years Day parade.
Kevin Crumpton, senior Drum Major knows the effect the band has on his community "When I hear people talking about the band. I can go out and say I am part of that band. The band is special, we're all family.
So sit back and enjoy says Scott, "We're going to rock you with the move and the groove. That's what we are all about. Having fun and entertaining."