We've all been there. You load up the family to do something fun and when you arrive, you get sticker shock. Admission prices can quickly add up, and if you've traveled to get to your destination, it packs even more of a punch to pay high entry fees. While there are plenty of attractions across the state that are worth even more than their admission fee, sometimes you just want something free to enjoy. While this is in no way an exhaustive list, here are 20 awesome attractions across Arkansas that have no admission cost. Or as my dad would say it's "Free ninety-nine!"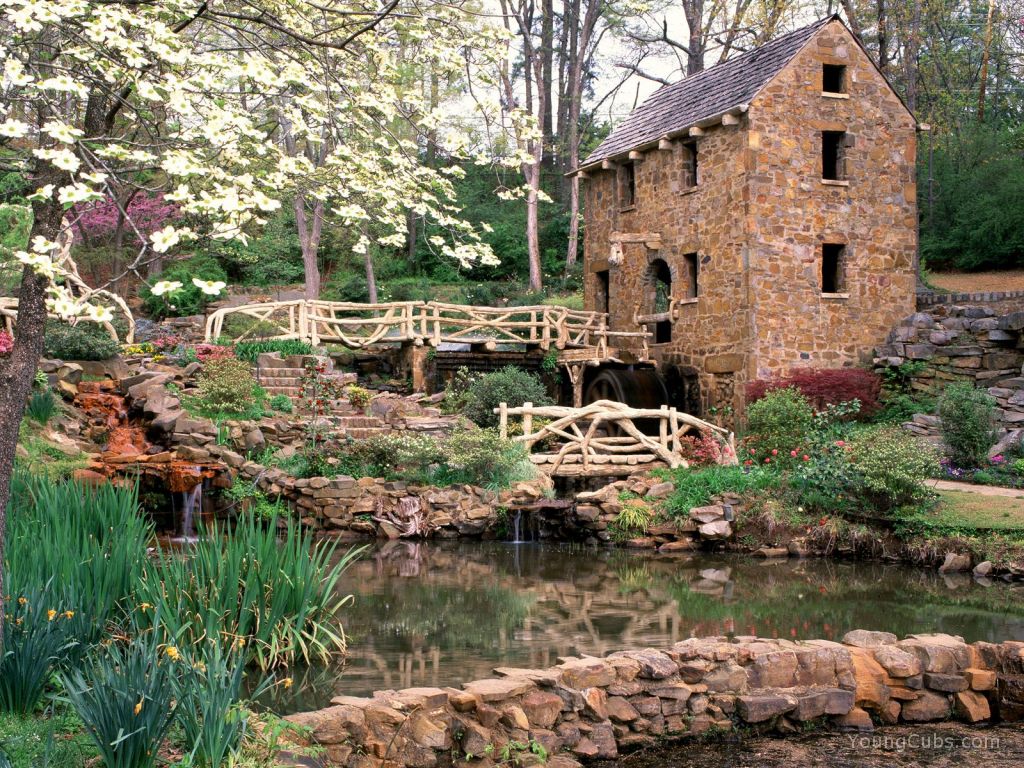 The Old Mill in North Little Rock — Located at T.R. Pugh Memorial Park, this site appeared in the opening scene of Gone with The Wind. It's free to visit and is a great place for family photos. Or grab some friends because free guided tours are available for groups of 10 or more by appointment.
Joe Hogan Fish Hatchery in Lonoke — Visit one of the world's largest working fish hatcheries and see how they produce catfish, largemouth bass, bream, crappie striped bass and hybrid striped bass.  Learn all about the operation for free at the Visitor's Center.
Regional Art Museum in Fort Smith — Known locally as the RAM, you can view the ever-changing exhibits at no charge. Visit on Saturdays for special programs including all-ages hands-on art.

Delta Cultural Center in Helena — Explore the history of the 27 counties that make up Arkansas Delta in several spots around Helena. Experience the musical history of the area as two radio shows (The King Biscuit Time and Delta Sounds) broadcast from the on-site booth. And of course, no admission cost.
Crystal Bridges Museum of American Art in Bentonville — General admission is sponsored by Walmart, so you can check out all of the permanent exhibits, the grounds and some special exhibits for no charge. Don't miss classics like Norman Rockwell's Rosie the Riveter. There may occasionally be special exhibits that require a ticket fee, but you can visit and skip those if you want to keep it on the cheap.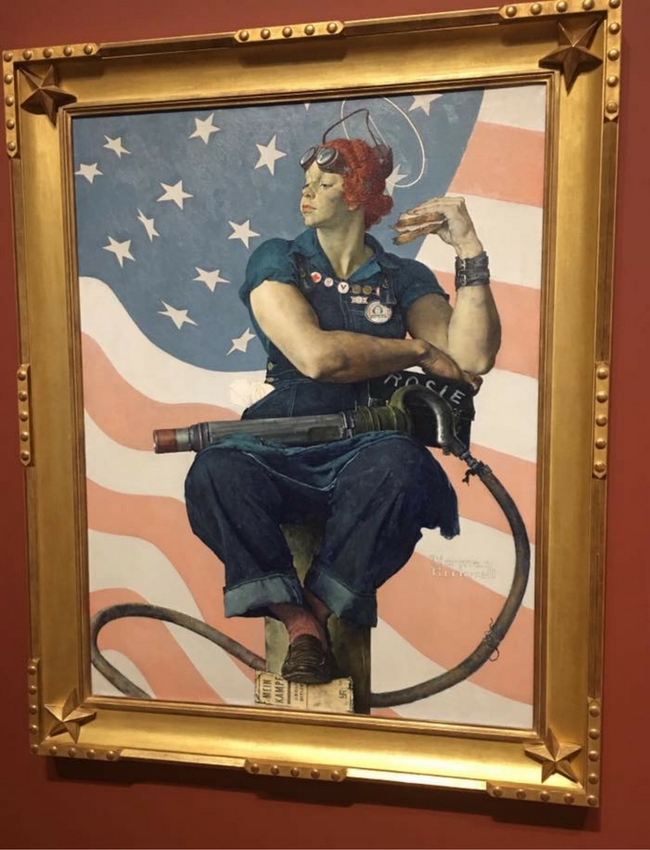 Arkansas Arts Center in Little Rock — With the exception of special events, the Arkansas Arts Center provides free admission to patrons who visit to view their amazing art collection.
Museum of the Arkansas Grand Prairie in Stuttgart — Over 10,000 artifacts tell the story of this area from waterfowl to agriculture and life on the grand prairie. Admission is free to the public.
Louisiana Purchase Historic State Park in Brinkley — We know. Parks are always free. But this one is special and worth noting. You can visit the marker denoting the initial survey of the land purchased in 1815 as part of the Louisiana Purchase in one of the rare swamps in Arkansas. A 950-foot boardwalk over the walk takes you to the marker.
Arkansas Post National Memorial in Gillett — This is another "don't miss" park. Established in 1686 as a trading post, then becoming a river port and a fort during the Civil War, Arkansas Post is an important part of Arkansas History.
Little Rock Central High School National Historic Site — Not only can you walk up the steps where the Little Rock Nine historically integrated the all-white school in 1957, but you can take free guided tours (by reservation only).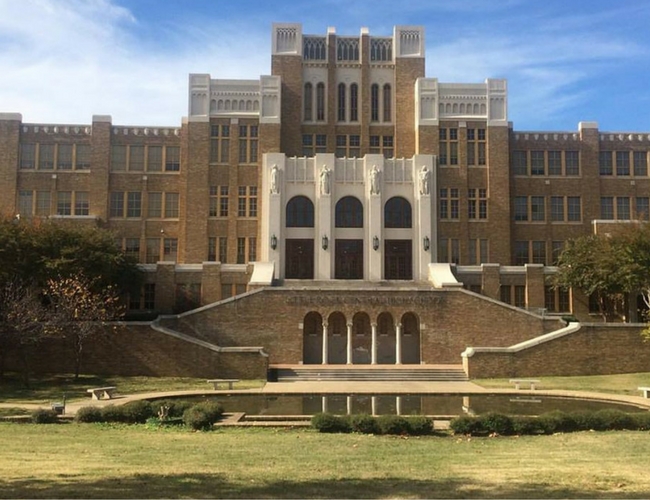 Felsenthal National Wildlife Refuge in Crossett — Experience some of the most pristine and untouched landscapes as you as you explore the 65,000 acres of creeks, rivers, swamps and lakes. This is a habitat for migratory waterfowl and birds and endangered species (like the American alligator and bald eagle). You can fish, hike, or learn from the park interpreters.
Miss Laura's Social Club in Fort Smith — What used to be part of Fort Smith's Old West red light district is now the Visitor's Center. But it's been restored and is part of the National Register of Historic Places. It's free to take a tour of the home.

The Walmart Museum in Bentonville — Located on the bustling Bentonville Square, you can learn all about the history of Walmart, look into Sam Walton's office, and see where the retailer is headed in the future. Of course, admission is free.
Wiederkehr Winery in Altus — Offering free tastings (wine for those over 21, and grape juice for the kids) and tours of the cellars, you'll enjoy spending the day at this iconic Arkansas winery.
 Thorncrown Chapel in Eureka Springs — This chapel blends perfectly into the Ozark sky, made of local stone and 6,000 square feet of glass.  Built by famous architect E. Fay Jones, it's a sight to behold. You can visit for free, but donations are accepted.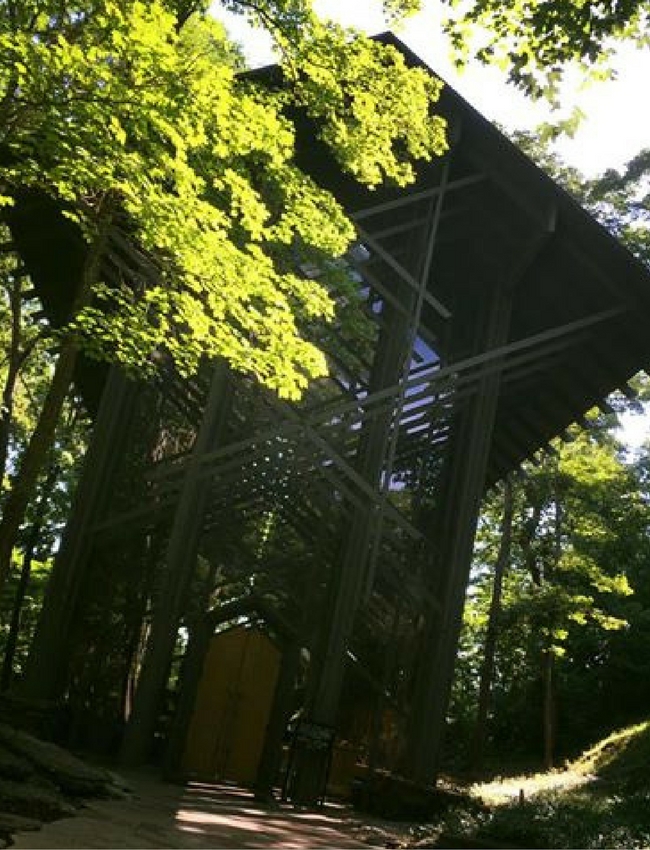 Lum & Abner Jot 'Em Down Store and Museum in Pine Ridge — The performers of this infamous radio show were originally from Mena, but often frequented the store in Pine Ridge, which served as inspiration for their radio program. Visit for free and learn all about the show and the radio era, open March through November.
ASU Museum in Jonesboro — Learn about the Arkansas frontier in a hands-on exhibit, view fossils including the Crowley's Ridge mastodon. You can also put your creativity to work in the Tinkering Studio and play in the Family Reading Castle all at no charge.
War Eagle Mill in Rogers — See how they use a water wheel to grind wheat into flour with a tour. Just call ahead and a miller will give you a free in-depth look at the property.
Wolf House Museum in Norfork — This is the oldest standing public structure in Arkansas, built in 1829 as the county courthouse and then a family home for Jacob Wolf. It's been restored so you can view it like it was when it was first built. There are no tours now, but you can view the home from the outside at no cost.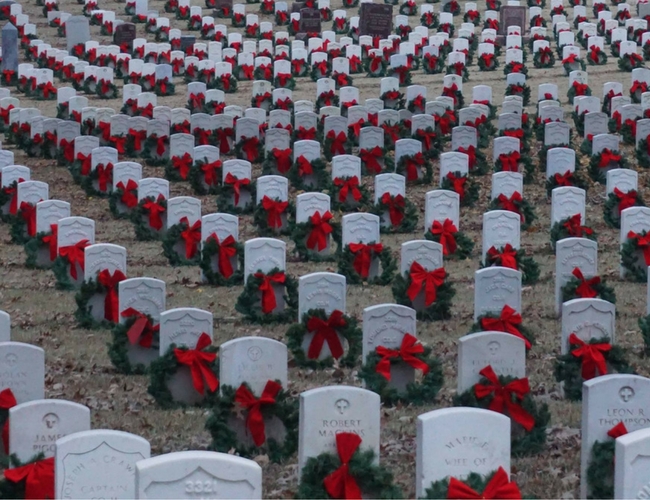 Fort Smith National Cemetery — Pay your respects to our veterans and their families. This may seem like an unusual "attraction" but it's a humbling sight to walk through the 32 acres of headstones and think of their service to our country. It's especially beautiful at Christmas when the community places a wreath on each headstone.
Do you have a favorite free attraction? Let us know in the comments!
All photos used with permission.