These wonderful artists are not exactly starving when it comes to talent, and their beautiful creations have been known to feed the soul. With uniquely remarkable gifts, yet uncannily similar passions for art and art history, these Arkansas artists pull on their own emotions and backgrounds to create one-of-a-kind pieces. 
If you have on of those hard-to-buy-for people on your Christmas list or want to treat yourself to something special, check out these ladies' work.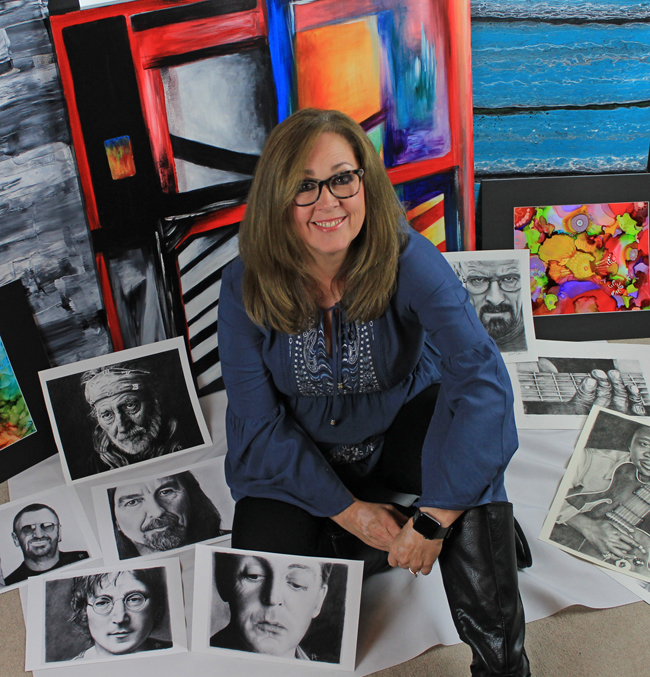 Beth Hubbard: BH ART
I have known Beth Hubbard since my junior high school days, and now, as then, she is a wonderfully talented and gifted person. Back then, we would recite skits from Laverne and Shirley as we cruised the halls of Fuller Junior High, and to this day, I'm still the Shirley to her Laverne.
A native Arkansan, Beth started sketching and painting young. In elementary school she would hurry to finish her school work, so she could have time to draw, and beginning in junior high, she chose art as an elective. Going on to pick art as her elective each year after, that, she was president of the Art Club in high school where she also developed a love for art history. After high school, life happened, and she married and raised her family, but she always remained passionate about art and dreamed of making a career at is some day.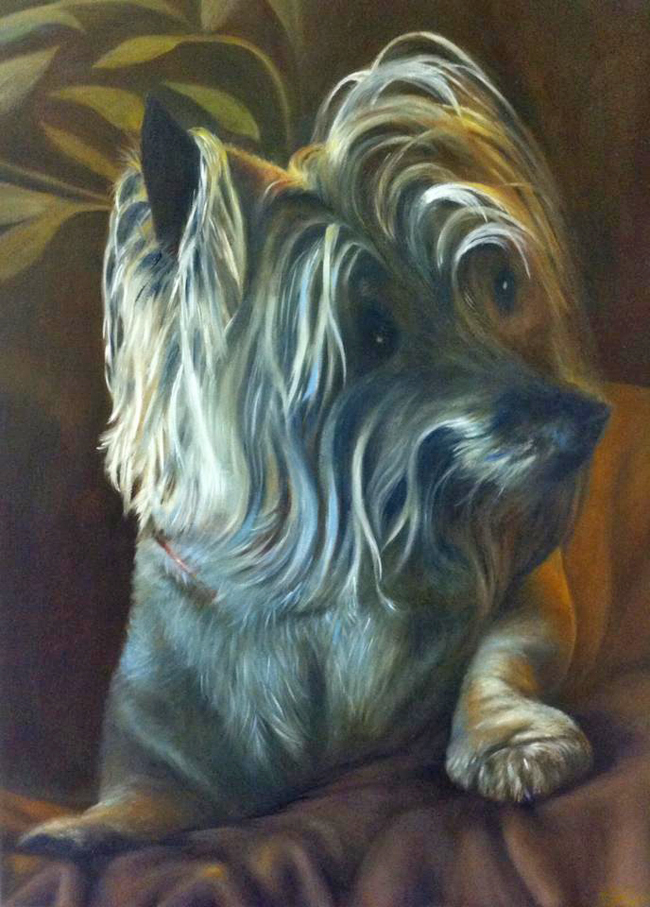 In 2009, at age 50, Beth graduated with a Bachelor's in Art/Art Education from University of Arkansas Little Rock and began teaching middle school art as she continued to work tirelessly toward her Master's degree in marketing, which she earned in 2017 from Walden University. Inspired by art history, she speaks passionately about Picasso as well as other famous artists, but it's her details charcoal work of which I am most in awe.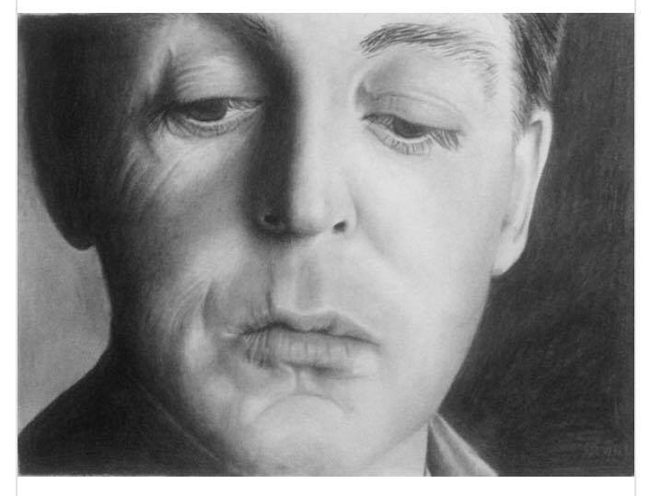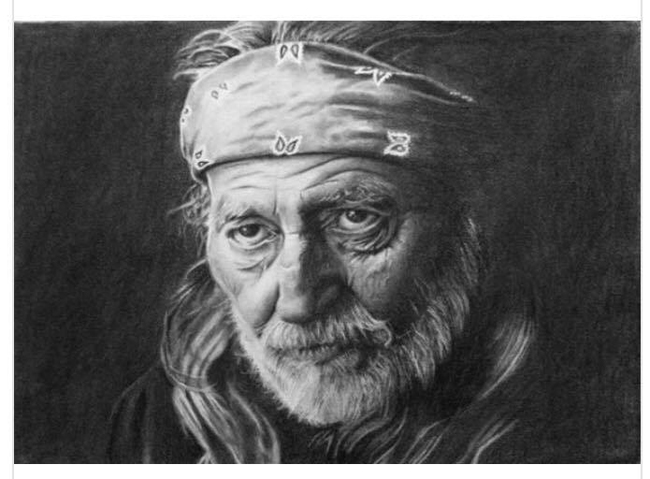 It's not just her charcoals, like the ones of Willie Nelson and Sir Paul McCartney, that showcase her talent. Working in many different mediums, Beth also embraces canvas, paper, photography, ceramics, sculpture, and digital techniques as vessels for her gift. To see her work, check out her website at https://bethhubbard.com. She is also available for custom orders and can be reached through her Facebook page at https://www.facebook.com/BethHubbardArt/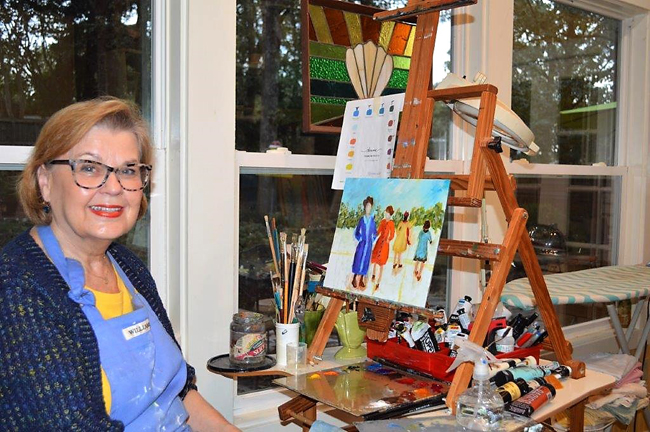 Sandra K. Philbrick: SKP Original Art
Sandra K. Philbrick has loved painting and drawing since she was a little girl growing up in Minnesota. As a young child, her teachers encouraged and inspired her artistic gift, and she has studied and taken dozens of art classes throughout the years.
Sandra married her high school beau, Carleton, and the couple traveled the world with the U.S. Air Force before retiring to North Little Rock from Guam more than 30 years ago. Colonel Philbrick and Sandra have two wonderful sons and five grandchildren.
I met this beautiful lady many years ago when she would come to watch her grandson Alex play baseball with my son David at Central Arkansas Christian, and I recently stopped in for a visit to their beautiful home. Sandra's eyes sparkled as she showed me some of her wonderful paintings, humbled that I would take such an interest in her beautiful artwork.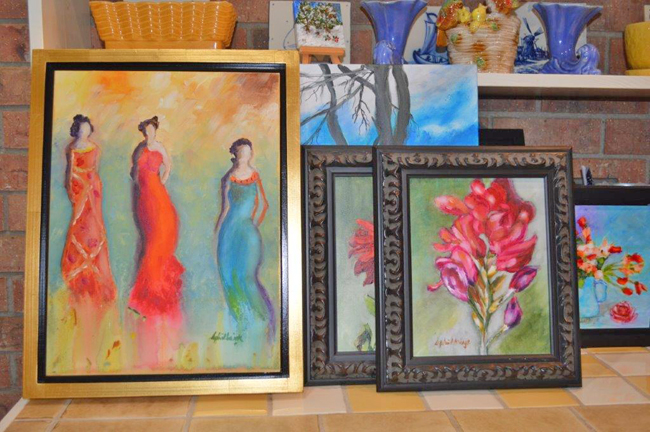 "My current fascination is painting these women without faces," she told me, and I caught myself becoming intrigued very quickly as she explained how she creates them.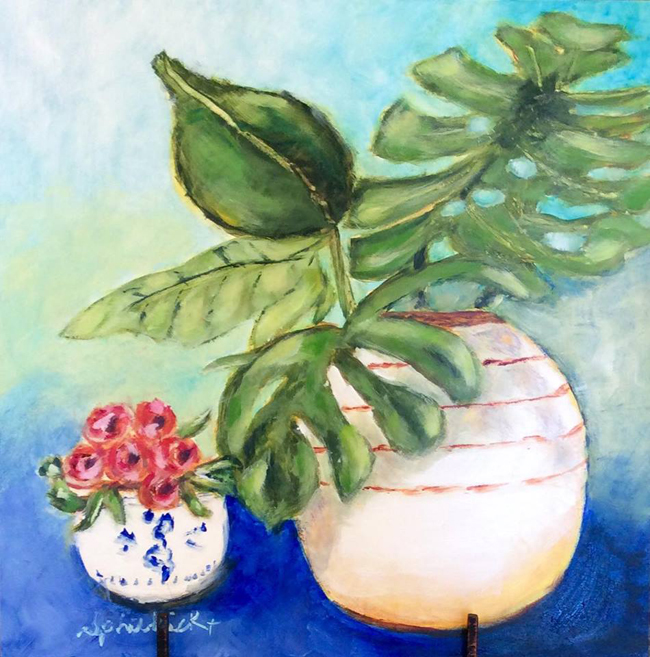 Sandra loves gifting her family and friends with some of her stunning pieces. She says she is inspired by wonderful landscapes and painting people. Sandra is available for commissioned pieces and has several original pieces available for purchase. You can find her on Facebook at https://www.facebook.com/www.skporiginalart/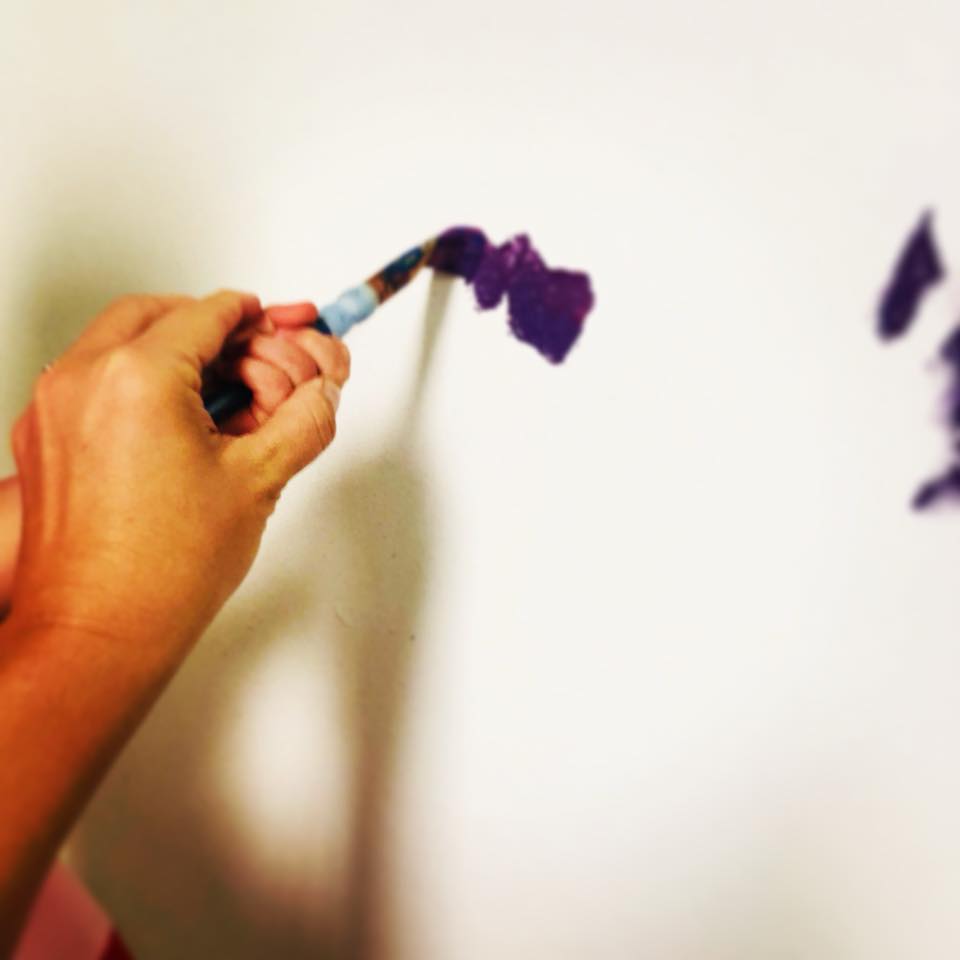 Katie Mitchell: KA SOUL — Art by Katie Mitchell
Another wonderful artist I have known for many years, I met Katie when she was just a young child. Katie Mitchell is a gifted artist that uses her talent to work with children, teaching them to pray and learn about Jesus through art. Gently guiding their hands, she teaches them about expression and the calming effect of art. Katie refers to it as "praynting."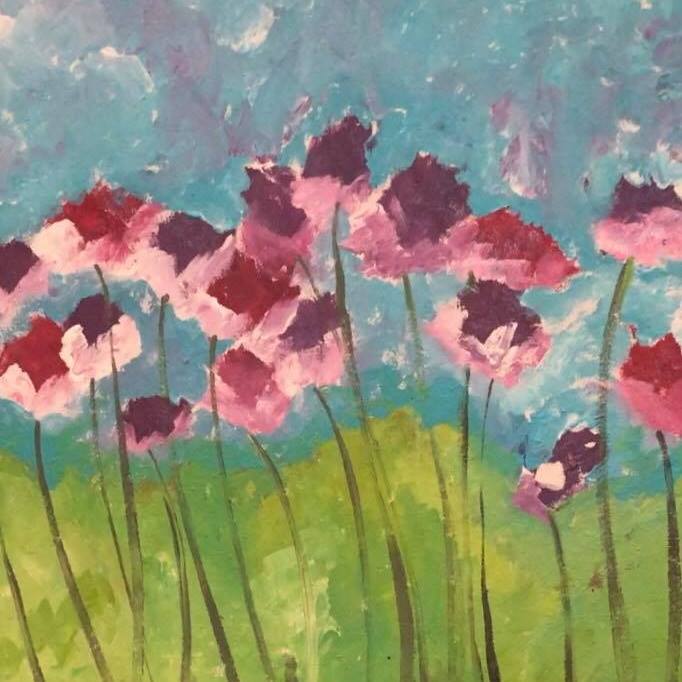 A native Arkansan and a graduate of Harding University with a degree in Early Childhood Education, Katie has taught both children and adults to express themselves through various abstracts and canvas paintings. Since childhood, she has loved colors and shapes and putting them together to create interesting combinations. "It gave me something to do with the 'big feelings' I've always had about life," says Katie.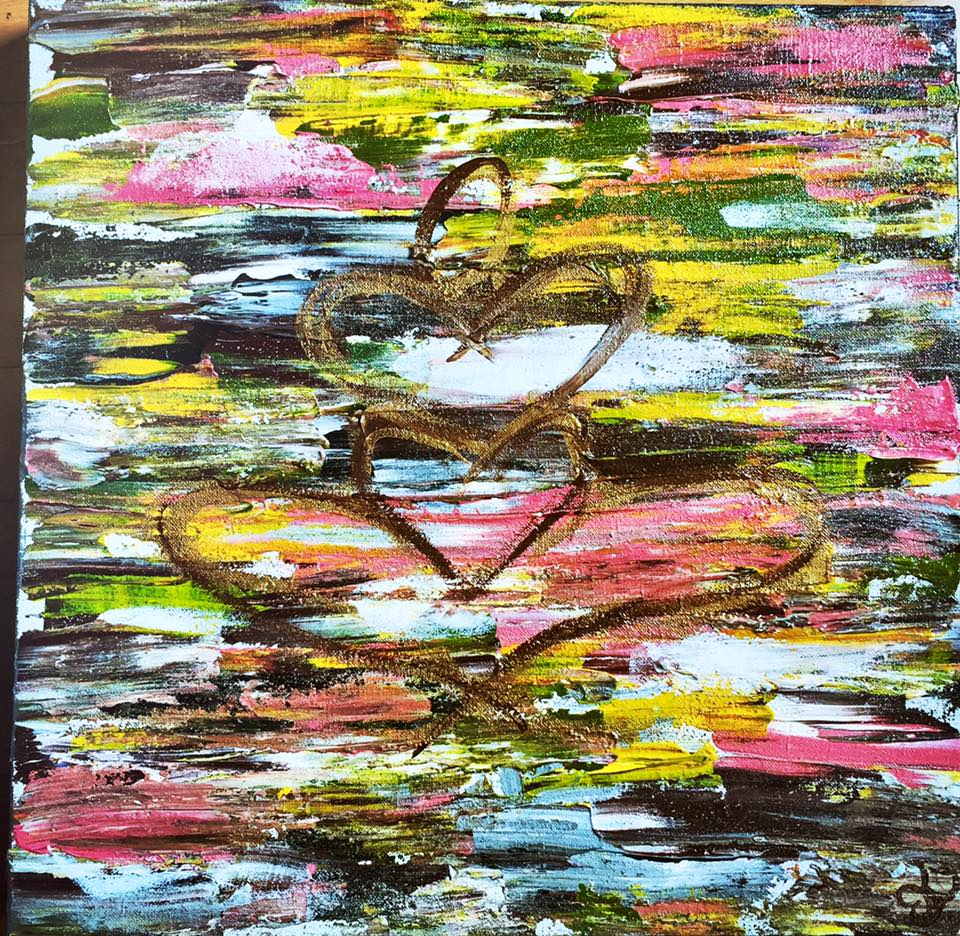 Katie is a full-time teacher at Second Presbyterian Preschool and teaches children that "art is everywhere" if we just stop and pay attention. Katie has a "makeshift" studio in her home where she creates beautiful art pieces on commission. She can be reached via her Facebook page at https://www.facebook.com/KaSoulStudio/.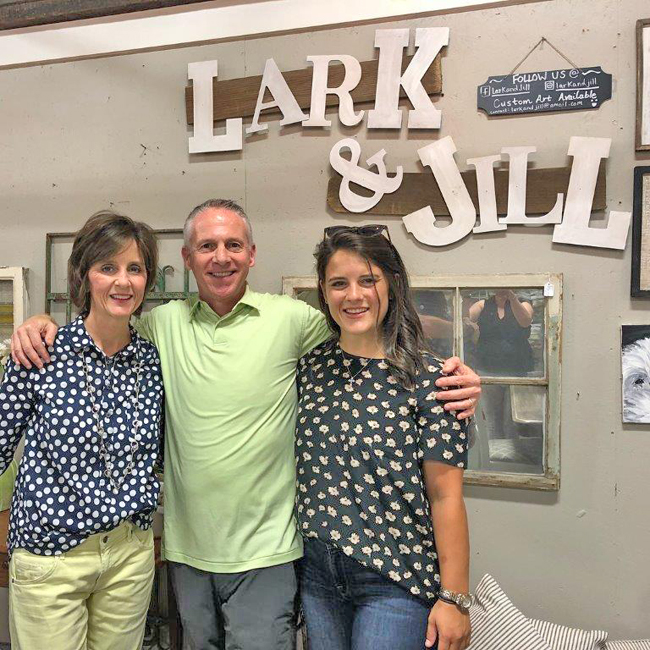 Larkin Hatcher — Lark & Jill
Larkin Hatcher is another Arkansas artist, and you can see her work displayed in booth #843 at The Painted Tree Market Place in Sherwood. Along with her mother and stepfather, Larkin exhibits various canvas paintings and a variety of art décor and furniture that have been repurposed and given a new life.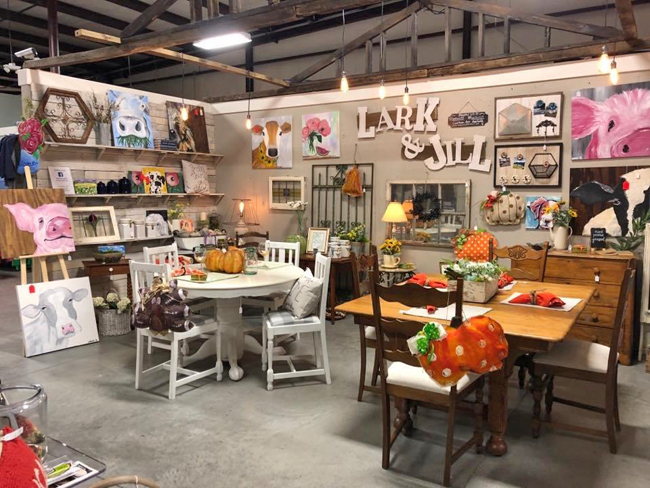 Larkin, like the others, was gifted with her talent at a young age, and early on, she had intended to pursue art as a career, and started as an Art Major at Harding University; however, practicality won out (as well as a passion for helping people), and she went on to graduate with a degree in Occupational Therapy.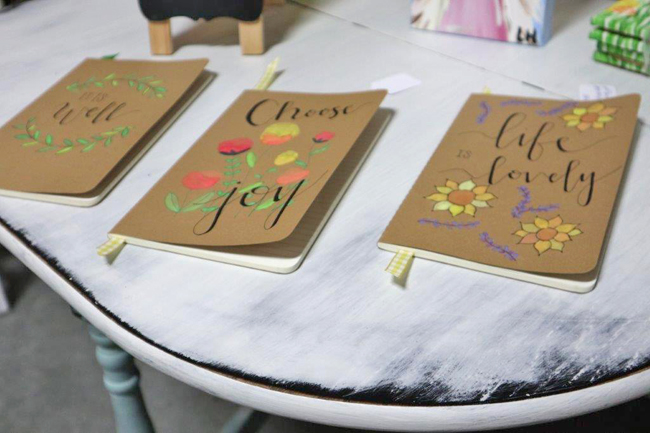 I met Larkin last year when I commissioned her to create a beautiful custom sign for my son's rehearsal dinner. She loves to paint custom pieces and is often asked to paint custom artwork, including pets, on canvas, journals, tiles, dish towels and other everyday items. To see some of Larkin's wonderful art gifts, check out their booth at the Painted Tree Marketplace, 8550 Landers Rd, North Little Rock, AR 72117, or you can contact her on Facebook at https://www.facebook.com/larkandjill/.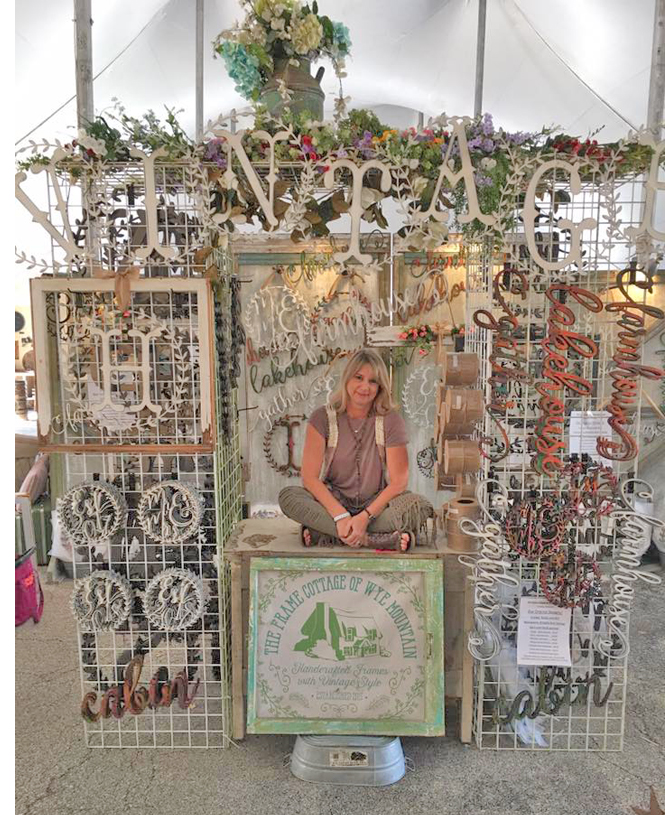 Lori Smith Canon: The Frame Cottage of Wye Mountain
Lori Smith Canon is another Arkansas native with a talent for making beautiful, vintage-inspired artistic woodwork. Handmade frames and rustic monogram signs are among some of the wonderful home décor pieces she creates.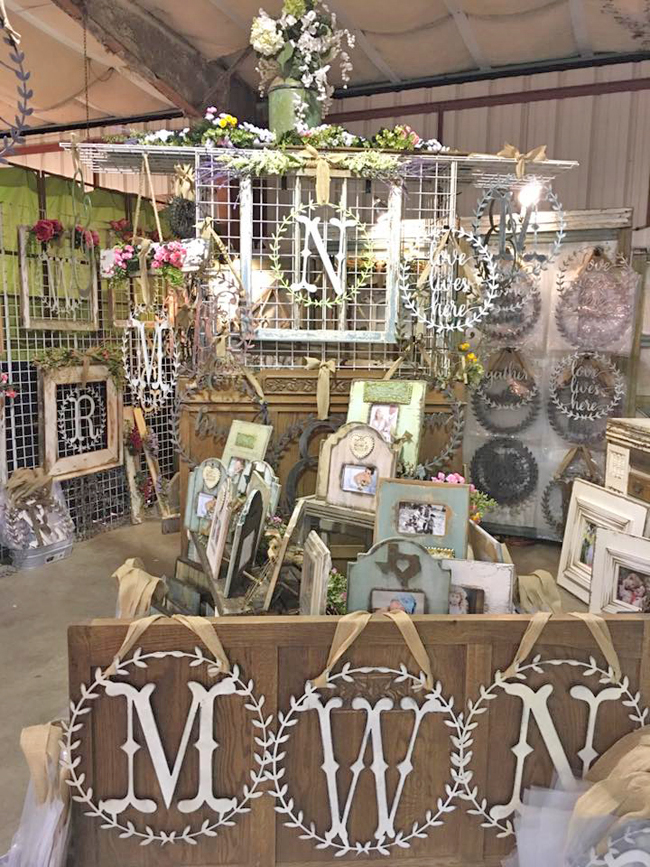 I have known this crafty lady since high school, and she has two beautiful daughters, three grandsons and one granddaughter. Lori has always had an eye for crafting and designing unique home décor.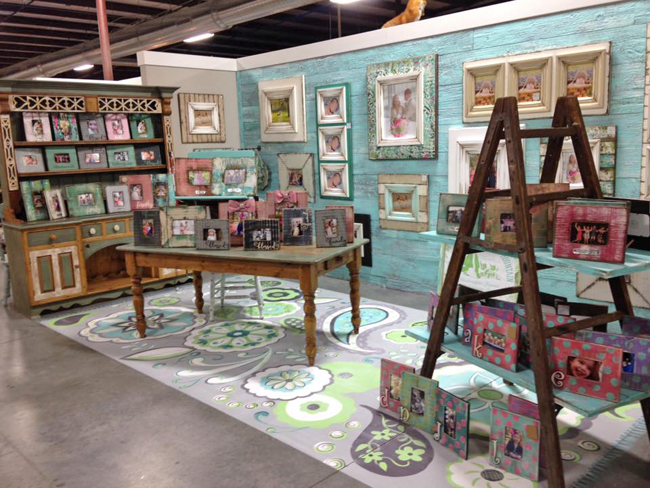 An entrepreneur as well as an artist, Lori turned her beloved hobby into a successful business, opening The Frame Cottage of Wye Mountain in 2015. Today, Lori travels throughout the state to various trade fairs to display and sell her custom pieces.   
For more information, contact Lori on her Facebook page at https://www.facebook.com/loriatbloomvintage.