Southern folk musician Billy Jeter came from Wabbaseka, a small town in the heart of the Arkansas Delta known for bringing blues music alive in the state. Born in 1955, he grew up with rock 'n roll, blues, and bluegrass. If you mix a little fiddle with the guitar and add the sounds of bluegrass, you will experience what we southerners today call folk music.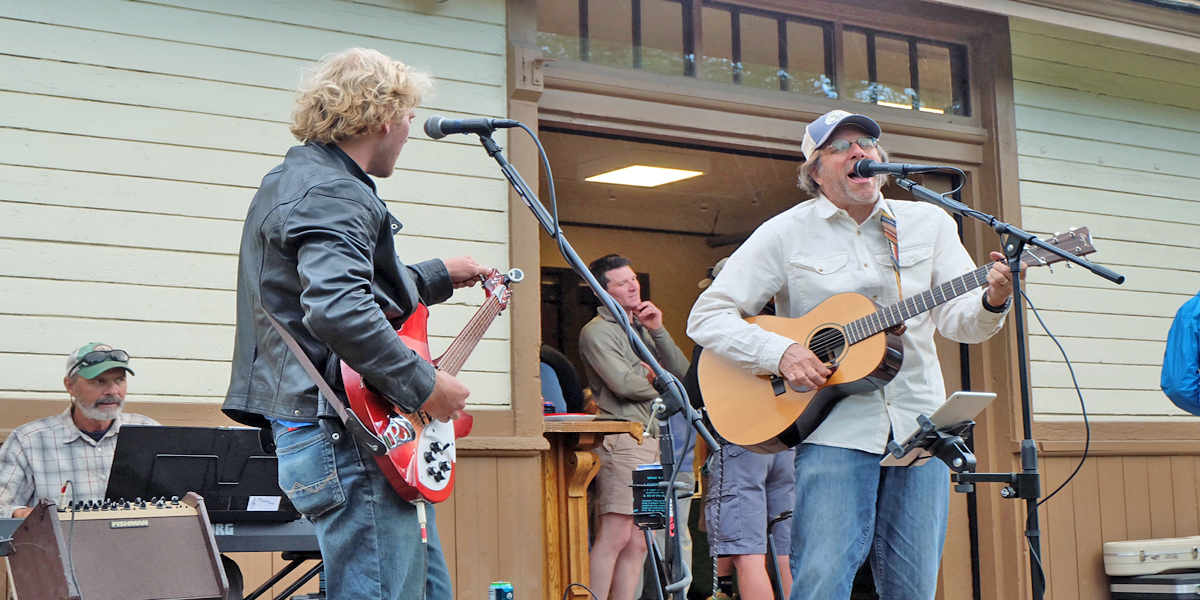 Jeter's love for storytelling and guitar make for great lyrics. "My music is a mix of folk, folk rock, blues and rock," says Jeter, who calls himself a third-generation Arkansan. His family is a mix of writers, painters and folk musicians. He was influenced by great artists such as Robbie Robertson of the Band, Bob Dylan, Neil Young and Rodney Crowell.
Today Jeter, along with his daughter, Anna, own Peregrine Wealth Strategies, a successful wealth management company in Little Rock. After 34 years in the financial industry, he wanted to live out a dream of becoming a singer/songwriter. He accomplished that with the release of his first two albums, "Billy Jeter Parkstone & Friends – Minstrels, Misfits & Melodies," and "Song Dog Blues."
His newest album "House on Fire" showcases his range in songwriting. The single "Sundown Town" will be released in late March. The song tells a story of the Delta Railroads in the 1800s. Jeter's favorite song he has written, "All the Sad Goodbyes," tells the story of his hometown of Wabbaseka. The entire album is a natural transition from some of his previous works, ever-evolving of the depths of his sounds and instrument choices.
Billy Jeter and wife Susan of 39 years live in the beautiful Historic Hillcrest neighborhood in Little Rock. Hillcrest is known for its wonderful Arts, Music, and Festivals. Susan is a wonderful artist. She uses her talent to create beautiful pottery among other types of art which she showcases at various festivals and farmers markets.
He has plenty of life lyrics today. After being diagnosed with tongue cancer in January, and following a successful surgery and extensive therapy, he is winning the battle. He and his family are excited and ready to showcase his new album finished just four days before his January surgery. "House on Fire" rolls out on an extensive summer tour beginning with The Whitewater Tavern in Little Rock on May 4. The tour will travel through Arkansas, Louisiana, Texas, Colorado and Montana. Find the full tour schedule at https://www.billyjeter.com.