A central and east Arkansas main-stay since 1962, Edwards Food Giant bills itself locally as "The Meat People," but it's their plate lunch that first caught my attention along with many other regulars.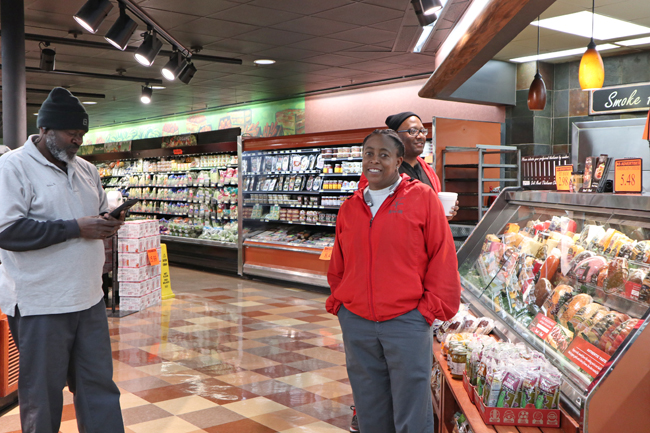 It's no secret that Southerners love comfort food. As a south of the Mason-Dixon maven, I catch myself dashing up Cantrell Hill in Little Rock several times a week to bring home delicious chicken tenders and "jojos." They are much like the ones my Daddy would bring home weekly from our local country store.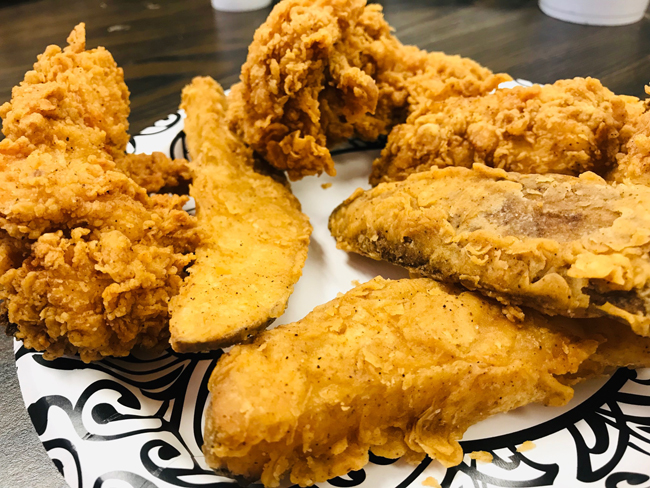 A regular at this small-by-comparison, family owned and operated grocery store, I was checking out the freshly cooked goodies last week, placing my order for jojos, when the lady next to me asked, "What is a jojo?" I explained that they are large potato wedges, and Sam James grinned, adding, "That's what you and I used to call them.".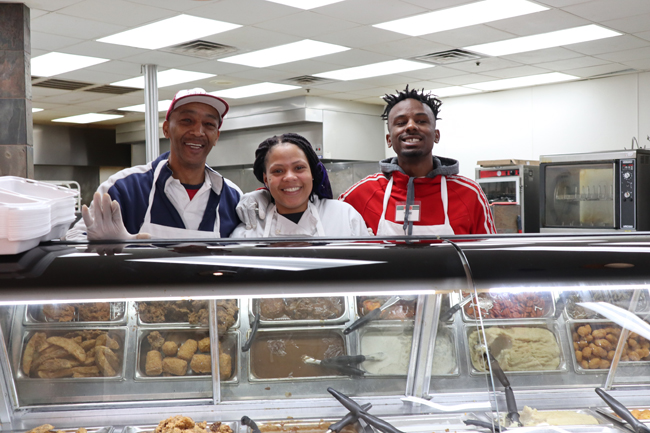 Sam has been serving a variety of good ol' Southern inspired plate lunches me for over five years. Along with Tyree Smith and newcomer LaWanda Thomasson, the food is served up with a heaping helping of customer service. And their smiles will get you through the rest of your day.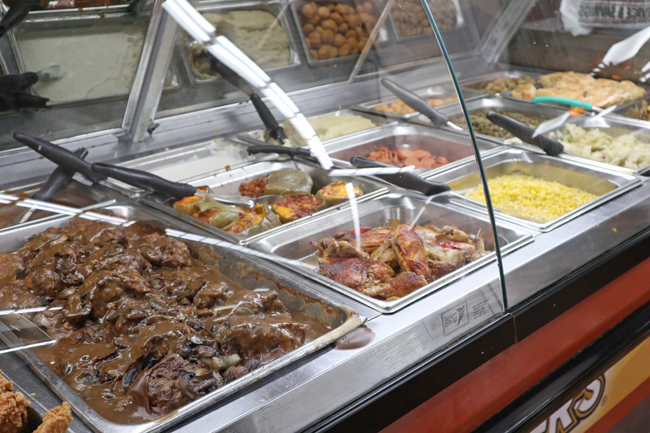 The Edwards Food Giant deli started serving hot plate lunches at the Tanglewood Shopping Center on Cantrell Road in 2010.  Their chicken tenders and wedges are just two of the many choices served on the daily lunch buffet. Plate lunch options include Southern favorites like fried chicken, catfish, meatloaf and chicken spaghetti. And those beloved standbys – liver and onions! There is also a variety of sides that include mashed potatoes, mac-n-cheese, peas, corn, and mouth-watering collard greens with cornbread or a roll.  Any choice you make is a good one, and each day you will find different delicious options to choose from.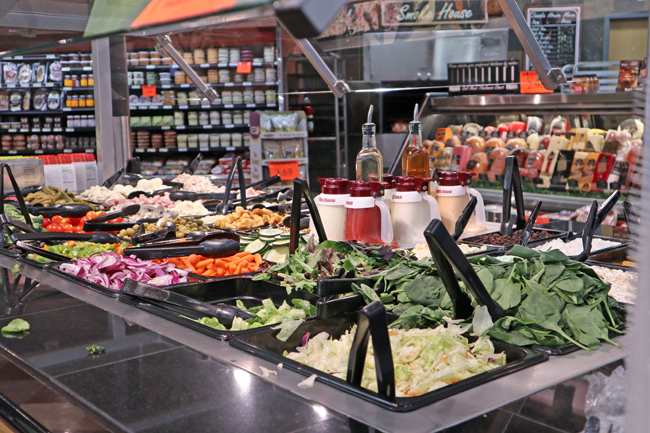 From homemade salads and soups to fresh fruits and dressings, the large salad bar lets you pick what you want. And you can pay by the weight at the register in the deli.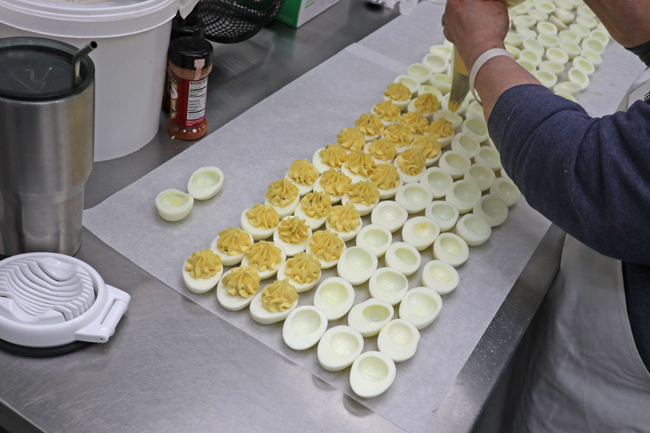 While you're there, pick up some deviled eggs (Edwards offers them in quantities) for your office party or family potluck; neither the cashiers nor I will tell.  Made fresh daily, they are a popular item as well as being delicious, economical, and you won't have to clean up the mess.
Lunch is served seven days a week from 10:00 a.m. to 2:30 p.m. But you can usually get their Southern fried chicken or tenders and my favorite, the "jojos," until 7:00 p.m. They also serve a fabulous breakfast buffet daily beginning at 6:30 a.m. until it's gone. 
So if you find yourself in Little Rock, be sure to treat yourself. You will be very glad you did.