The 12th Annual Tour de Toad takes off on Saturday, May 4, 2019, at 11 a.m. (9 a.m. registration and packet pickup) at the Conway Municipal Airport. An official event of Toad Suck Daze, Tour de Toad raises funds to increase literacy in central Arkansas, while encouraging a healthy lifestyle through a fun cycling event.
Literacy Action is a nonprofit organization that has been providing tutoring and curriculum to help adults in Central Arkansas improve their literacy skills for 33 years. The Tour de Toad, an annual bike ride and the "official" riding event of Toad Suck Daze, has been taking place for nearly as many years. Several years ago, the two groups joined forces to create the premier charity bike ride event in central Arkansas.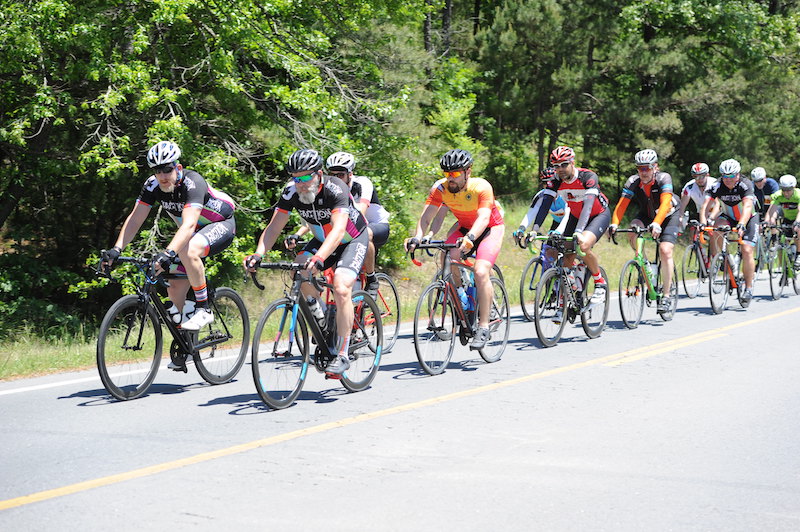 Literacy Action's services are available to any adult who is interested in improving their literacy skills. Whether they are non-readers, struggling readers or simply hoping to learn English as a second language, Literacy Action provides trained volunteer tutors and curriculum free of charge.
Kathleen Conley, development director of Literacy Action, said, "Our mission is adult specific. Many people don't view adult literacy as urgent a need as childhood literacy, but it absolutely is. A mother's education level is one of the best indicators of childhood literacy. If a mother or other significant adult can't read, the child will also likely struggle. If a parent's literacy is low, the child will also have low literacy."
The Tour de Toad, which first began 35 or 40 years ago, took a brief hiatus about 20 years ago until Erik Leamon opened The Ride, a bike shop in Conway, and revived the group ride.
"I had participated in the original Tour de Toad while I was in college. We wanted to bring back the Tour de Toad because it had always been fun. It was meant to be a good time; a group ride with good food. I think it rained nearly every year, but we loved it!"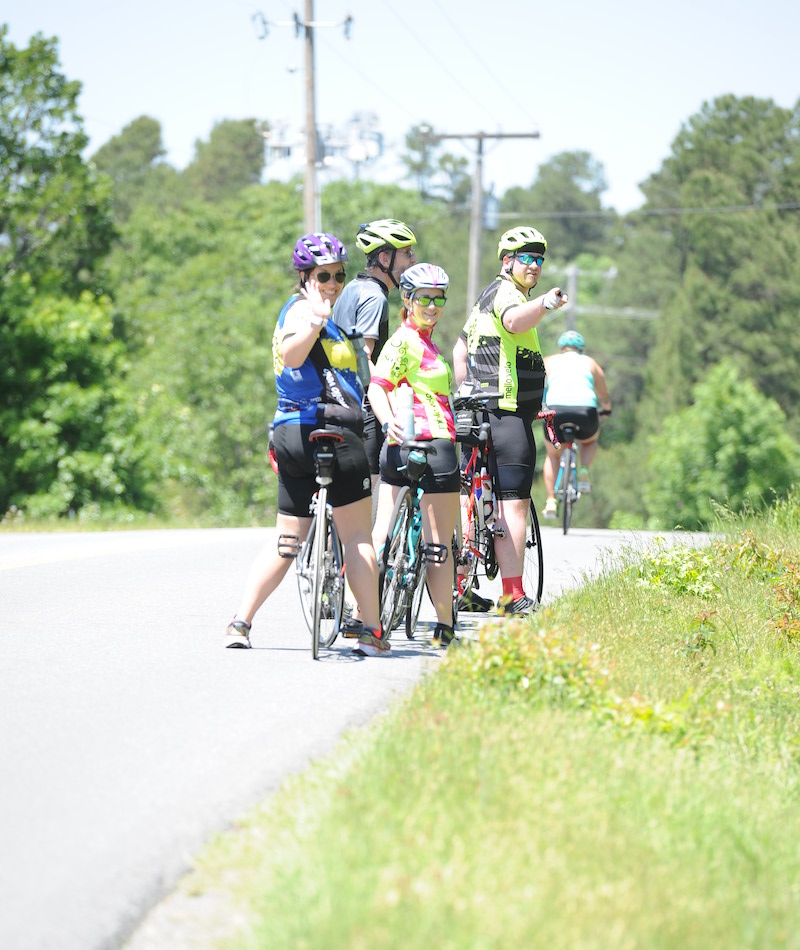 Planning the ride was a big undertaking, and with early spring being the busiest season for The Ride, Leamon and his wife Tara reached a point where they needed to pass the event off to someone else. A friend and local cyclist, Peter Mehl who may have at the time been serving as President of the Conway Advocates of Bicycling, approached the Leamons about turning the Tour de Toad into a charity event and passing off the planning of the event to a committee formed by Literacy Action. All welcomed the merger, and Tara Leamon is an active member of the race committee, and Erik continues to be in charge of the race route while their shop, The Ride, serves as an event sponsor.
Kathleen Conley said the Tour de Toad was a perfect match for Literacy Action, "Tour de Toad is a fun family-oriented event. We care about the health of central Arkansas as a whole whether it be physical health or literacy. Literacy is a foundational issue, and we can support it while also encouraging people to be physically active."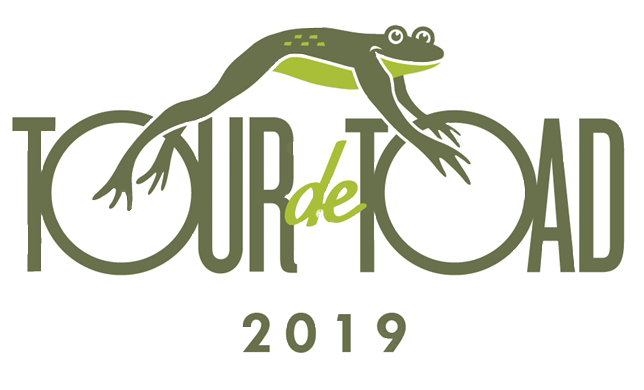 The Tour de Toad Charity Bike Ride consists of three routes: a 10-mile family route, a 20-mile intermediate route, and a 40-mile "Feels Like a Half-Century" advanced route. All participants will receive a T-shirt and a BBQ sandwich courtesy of Whole Hog Conway. Thanks to The Ride, SAG assistance is provided, and bathrooms and aid stations will be available along the route along with snacks, water and support vehicles. For the 6th year participants who also took place in the Toad Suck Daze Run will be awarded the Iron Toad Commemorative Medal.
All proceeds related to the race go to support Arkansas Literacy. Tour de Toad 2019 is sponsored by Bike Arkansas, SAVVYKids, Whole Hog Conway, First Security Bank, FIS, Wright, Lindsey & Jennings LLP, the Conway Convention and Visitor's Bureau, Arkansas Cardiology, the Conway Area Chamber of Commerce, The Ride, Conway Corp, Billy's Trophies and Awards, Cultivated Threads, Conway Advocates for Bicycling, and Clif Bar.
For more information, go to http://www.literacyactionar.org/events/tour-de-toad/ and participants can register at https://www.active.com/conway-ar/cycling/races/12th-annual-tour-de-toad-and-iron-toad-charity-bike-ride-2019. Information about Literacy Action can is here.