The holiday season is beginning this weekend in Arkansas as many towns are getting their light displays ready for all to enjoy. It is also the season for holiday shows and concerts. Spend time with your friends and family all over the state this weekend and take advantage of some of the great events that Arkansas has to offer. Enjoy!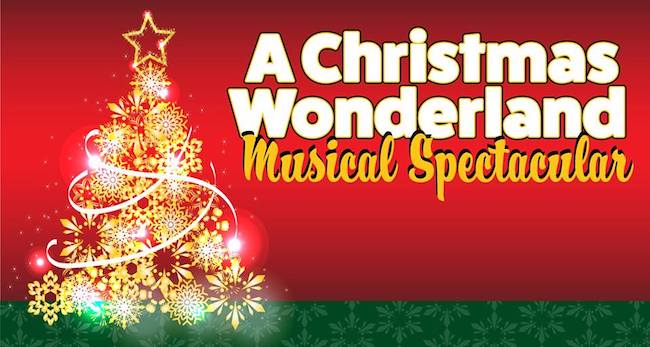 A Christmas Wonderland Musical Spectacular (Hot Springs)
Make plans to attend the extravagant celebration of a most beloved holiday! Revel in the joy of Christmas with grand musical acts and hilarious comedy culminating in a candlelight uplifting singalong. It will be the most fun you'll have this season celebrating with a talented cast, Santa and even the Grinch. This musical is a must-attend for all Christmas lovers!
Venue: Hot Springs Bathhouse Dinner Theatre
Date: Select Dates in November and December
Time: 6 p.m.
Admission: Tickets Required — Click Here for Details
Contact: Click Here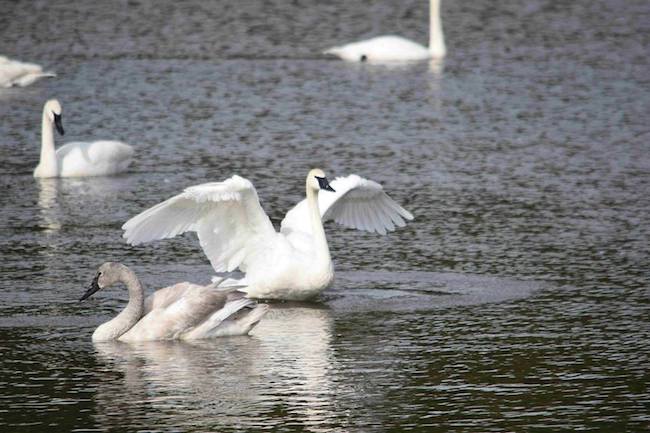 Trumpeter Swans (Heber Springs)
The swans are back! Since 1992, a group of swans has grown and continued to return every year to Magness Lake in Heber Springs. The swans come back in their little family groups each year. There are now approximately 200 swans that spend their winter on Magness Lake. The swans are also spreading out, and small groups of swans have been spotted in lakes all over the state. It is such a joy to watch the young ones playing and know that next year they will likely be back with a mate of their own.
Venue: Magness Lake
Date: From now until February
Time: Daylight Hours
Admission: Free
Contact: For more information Click Here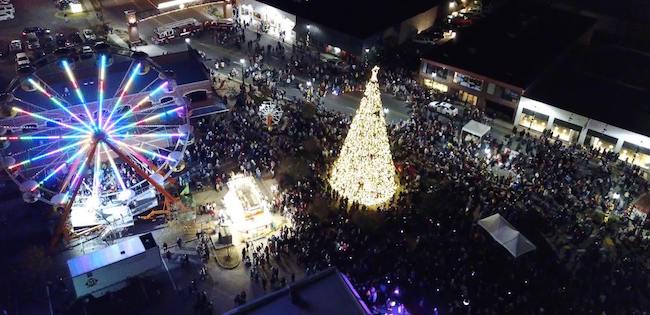 Illuminate (Conway)
Illuminate is Conway's newest family tradition during the holidays. On Small Business Saturday, spend the day visiting unique boutiques and fabulous restaurants in downtown Conway. In the afternoon, Illuminate will feature pictures with Santa, Ferris wheel rides, horse and carriage rides, miniature train rides, and the lighting of Arkansas's tallest Christmas tree.
Venue: Oak Street in Conway
Date: November 24
Time: 3 p.m.- 9 p.m.
Admission: Click Here for Schedule of Events– Certain attractions require payment
Contact: Click Here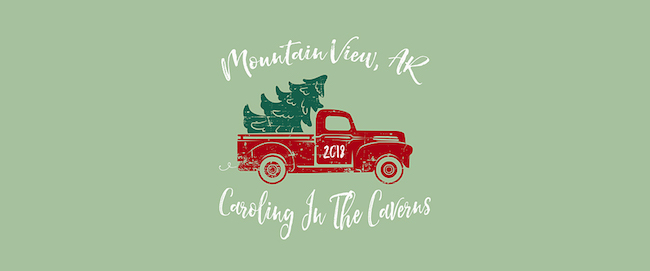 Caroling in the Caverns (Blanchard Springs Caverns)
Marvel at the beauty of astonishing formations coupled with the sounds of caroling resounding through the caverns as musicians perform your favorite old-time Christmas songs. Tickets are required and typically sell out, so grab yours today!
Venue: Blanchard Springs Caverns
Dates: Select Dates in November and December
Time: Varies
Admission: Tickets Required- Click Here for Details
Contact: Click Here or Call 870-269-8069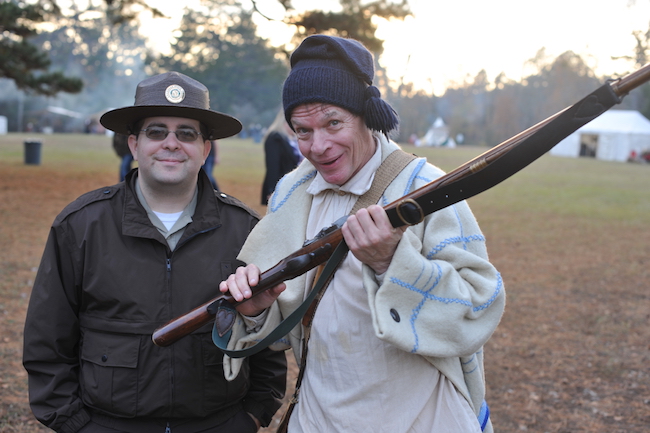 Photo Courtesy of Petit Jean State Park
21st Annual Petit Jean Mountain Rendezvous (Petit Jean State Park)
Experience a primitive camp, as well as some of the survival skills used by Arkansas pioneers at the Mountain Rendezvous. You will be able to watch a variety of demonstrations including muzzleloading rifles, tomahawk throwing, and more! This event is co-presented by the Early Arkansas Re-enactors Association. Contact the park for a schedule. 
Venue: Petit Jean State Park
Date: November 23- November 25
Time: Call park for details
Admission: Free
Contact: 501-727-5441
Lights of the Delta (Blytheville)
Lights of the Delta is the largest Christmas Lighting display in the Mid-South region. With over 6 million lights, 48+ major motion displays and numerous complementary pieces, Lights of the Delta sits on a 40-acre tract on the former Ecker Air Force Base with lake, trees, and paved roads to handle the approximately 1 1/2 mile family oriented, holiday experience. Whether it is a visit with Santa, a stop at the souvenir stand, the various types of entertainment, the live nativity on selected nights, or just to see the lights in a car or on a hayride, there is something for everyone.
Venue: Arkansas Aeroplex (Blytheville)
Date: November 19- December 27
Time: 5:30 p.m.- 9 p.m.
Admission: Cars, trucks, vehicles up to 12 passengers: $10.00
Contact: Click Here
22nd Annual Enchanted Land of Lights and Legends (Pine Bluff)
Long recognized as the state's largest drive-through display of holiday lights, the 1.2-mile display will continue nightly from 6 p.m.-9 p.m. until December 31. Just beyond the collection station is a new photography stage where visitors can park and take their own pictures under a festive arch.
Venue: Jefferson County Regional Park
Date: November 20- December 31
Time: 6 p.m.- 9 p.m.
Admission: Free
Contact: 870-536-7600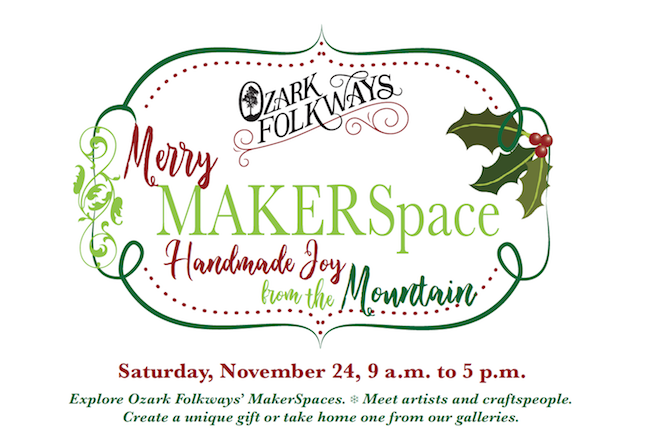 Merry Makerspace (Winslow)
This event will celebrate the holiday season by encouraging the community to experience "handmade joy." You will be able to tour the Makerspaces, meet artists and craftspeople and, if desired, become a Maker through one of the day's workshops. Participants may create a unique gift or take home one from our galleries.
Venue: Ozark Folkways (22733 N. Highway 71)
Date: November 24
Time: 9 a.m.- 5 p.m.
Admission: There's no fee to attend the tree auction, pottery show or galleries, but the various classes have different fees. Click here for classes.
Contact: Click Here
Insert Picture: Nutcracker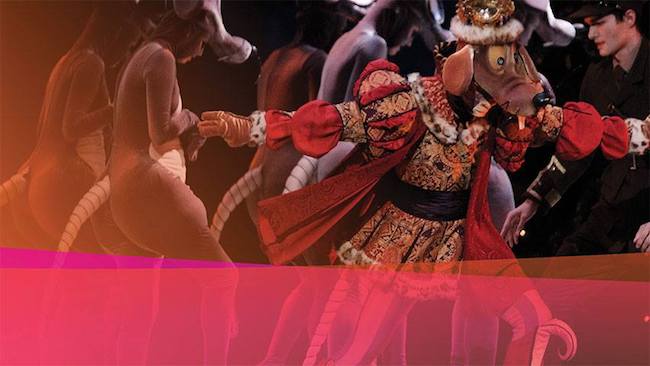 The Nutcracker (Fayetteville)
Rediscover the magic of one of the most popular Christmas stories of all time, The Nutcracker. As the clock strikes midnight, the adventure of a lifetime begins. Watch Clara battle the evil Mouse King, fall in love with the dashing Nutcracker Prince and find herself on a storybook journey that will take her into the heart of a timeless fairytale. This breathtaking production features Canada's premiere ballet company, local children and a magical Tchaikovsky score.
Venue: Baum Walker Hall at Walton Arts Center
Date: November 23- November 25
Time: Showtimes Vary
Admission: Tickets Required- Click Here for Details
Contact: Click Here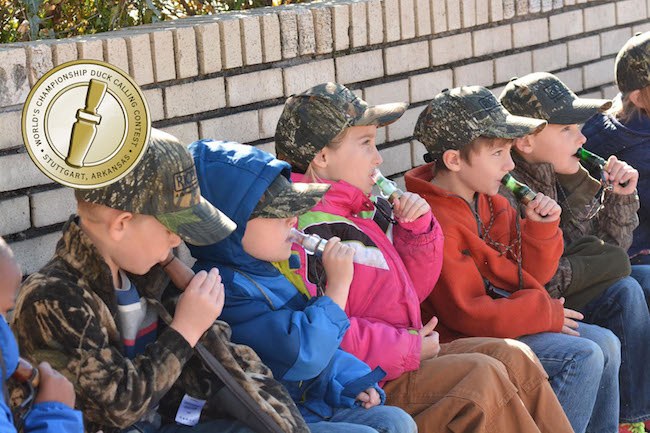 Photo Credit: Wings Over the Prairie Festival
Wings Over the Prairie Festival (Stuttgart)
Stuttgart annually hosts the World's Championship Duck Calling Contest & Wings Over the Prairie Festival. The festival is the largest outdoor expo in the Mid-South promoting the sport of duck hunting.
Venue: 507 S Main (Stuttgart)
Date: November 17- November 24
Time: Click Here for Schedule of Events
Admission: Free
Contact: Click Here