Spring, with an abundance of fresh wind, seems like the optimal time for kite flying, but as Steve Rogers of KaleidoKites in Eureka Springs explains, it is a common misconception that Spring is the only time for kite flying—"you can fly a kite any day." While one could fly a kite any day, certainly the best day to fly, for those in and around the Ozarks, is March 24. That's the date of the 28th annual kite festival, Art with an Altitude.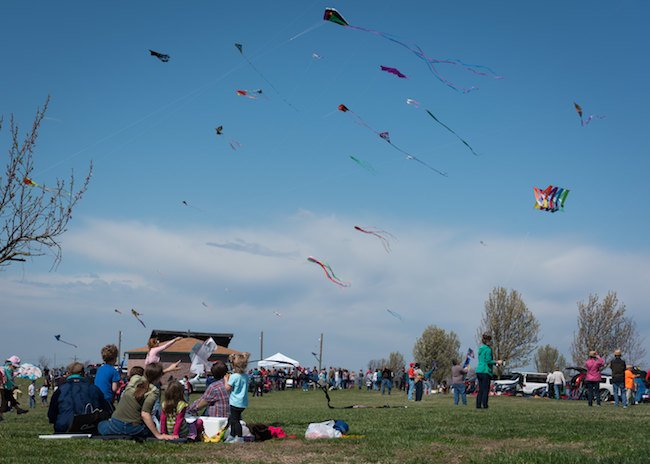 The festival was started by Steve Rogers and his wife, Linda, in 1990 in conjunction with opening their shop, KaleidoKites. As kite enthusiasts, they had originally planned to open their kite and kaleidoscope shop in Key West but realized it would be too expensive of a venture. Rogers says that the "fickle finger of fate" brought them to Eureka Springs: "We started driving around and found Eureka Springs. Back then, this was the only space open in town for rent. We rented it, and we've been here ever since."
The first festival had 30 kiters, but each year it has been larger, as long as the weather is good. Art with an Altitude was originally held on Holiday Island where the Rogers lived at the time, but about 13 years ago the festival shifted to Arkansas' favorite wildlife refuge, Turpentine Creek, where it remains. The festival draws people from all over Arkansas and nearby states—"even one time from France," Rogers shares—with typical attendance from 500 to 1000 people, although last year festival attendance suffered due to rainy weather. Kite enthusiasts like Rogers, retirees and young adults in search of adventure, photographers and families arrive for a whimsical day of flying kites and little else. I asked Rogers if kiters would experience tangled strings, and he said, "You'll have tangles. Never been to a kite fly where they didn't," but then acknowledged that it is a fun way to meet people.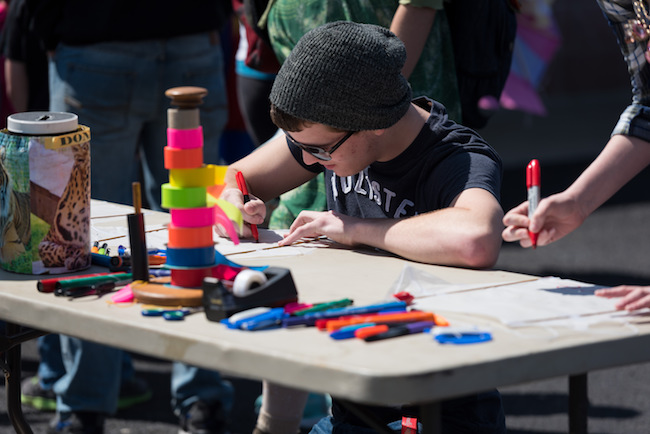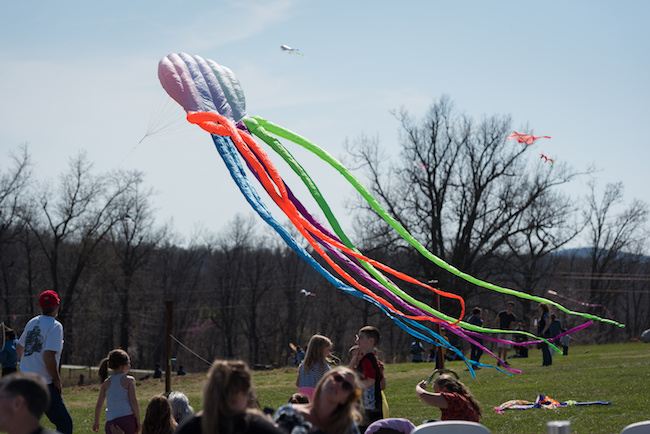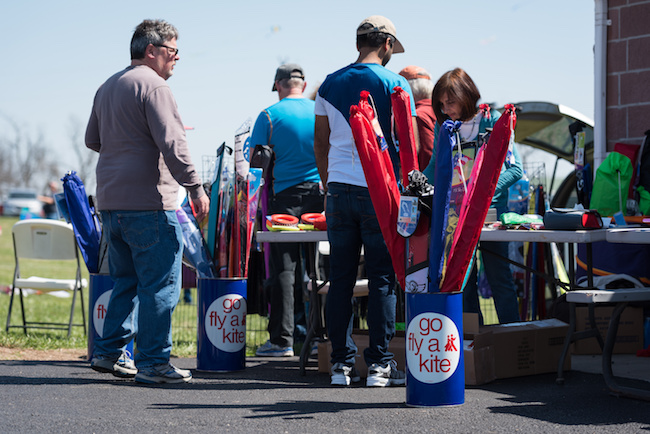 The schedule for the festival is loose, with open flying, which Rogers calls "fun flying," from 10 am until 4 pm. Admission is free, but donations to benefit Turpentine Creek are accepted. Tours of the many impressive wildlife habitats remain at usual cost (priced from $10-$20 and free for children 3 and under). Come for music, kite flying, raffles and impressive wildlife. Bring your own kite or make or buy one with KaleidoKites' onsite tent. Pack a picnic lunch or grab a meal from a food vendor—best of all, enjoy being outside in the Ozarks on a spring day.
Photo Credit: Turpentine Creek Wildlife Refuge