Fall is in the air, and that means a lot of things for folks here in Arkansas. It the perfect season for campfires, hiking, hayrides, pumpkins, flannel, fall harvest, and apples! Each year when fall rolls around, Arkansan's taste buds begin to water for those autumnal comfort foods and recipes that warm up the belly and invoke the tastes and textures of the season.
In my family, we have certain recipes that we prepare only during specific times of the year. These seasonal recipes are special and a huge part of our family's customs. Warm reminders of times spent together blend with sweet and spicy ingredients to create toasty traditions for family and friends.
One of our fall family favorites is Apple Praline Bread. Quite frankly, I could eat this delicious delicacy all year, but we discipline ourselves to only make it in the fall. As Arkansas's apple harvest season rolls around, I hope this quick bread recipe finds its way to your kitchen counter. You'll be very glad it did.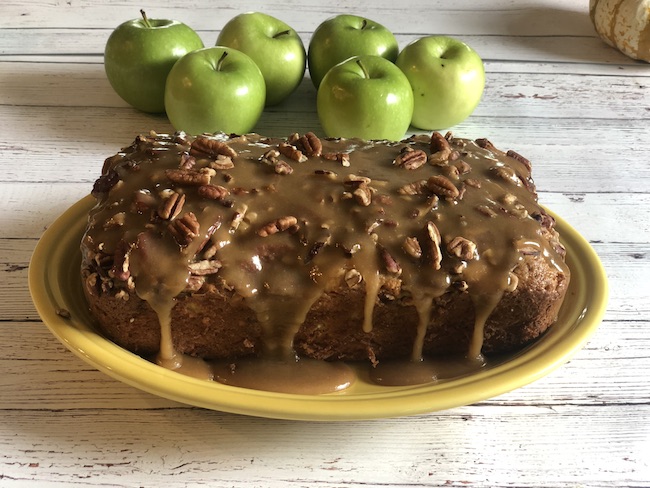 Turn this into a fun family activity by visiting a local Arkansas orchard to pick apples. You can find them across the state, and the crisp air and sweet smells of apple picking are a special treat and tons of fun. Or explore your local farmers market to find and savor Arkansas apples, visit with growers, and support locavore agricultural ventures. After all, farm-to-table is always the best way to go!

Apples are plentiful in Arkansas and have been an agricultural mainstay for over a century, and along with them, we Arkansans serve up a heaping helping of southern hospitality and charm. While living in the south has its stereotypes and labels, one of the images I believe is most enduring and endearing is our tradition of generosity and goodwill, and that, as any good Arkansan will attest, involves sharing homemade, down-home food with neighbors, friends, and community. It is a "stereotype" of which I am personally particularly proud.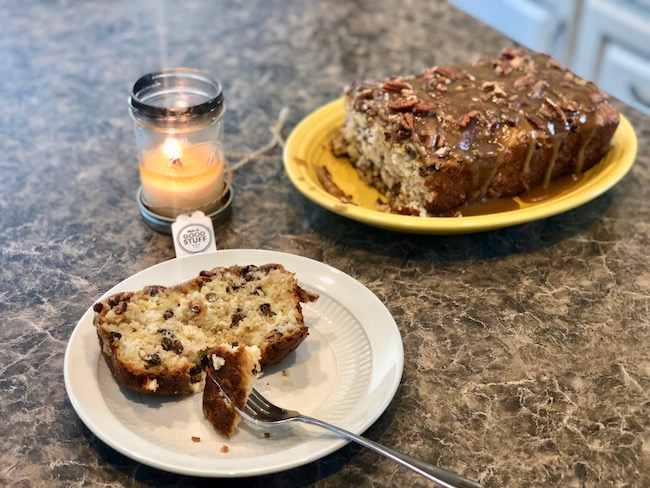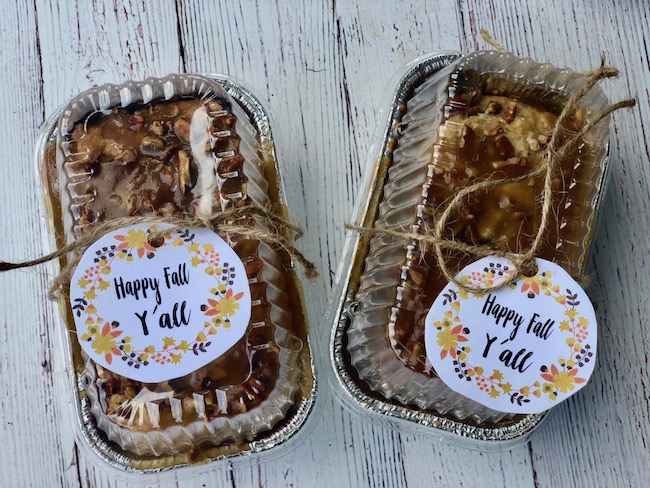 And THAT is exactly what we do with our Apple Praline Bread tradition! My kids know the first APB batch goes out to neighbors and community, and they are as cool with it as the declining temperatures. It is our way of ushering in and welcoming the fall season in Arkansas. Once the fall equinox occurs, it is fair game, and we launch our APB tradition like the Razorbacks launch a football! Over the course of afternoons and weekends, we prepare the special treats, top them off with a little southern charm, and deliver the delicacies to family and friends. Check out these First Security Bank-inspired Happy Fall Y'all printable tags to add to your fall fun.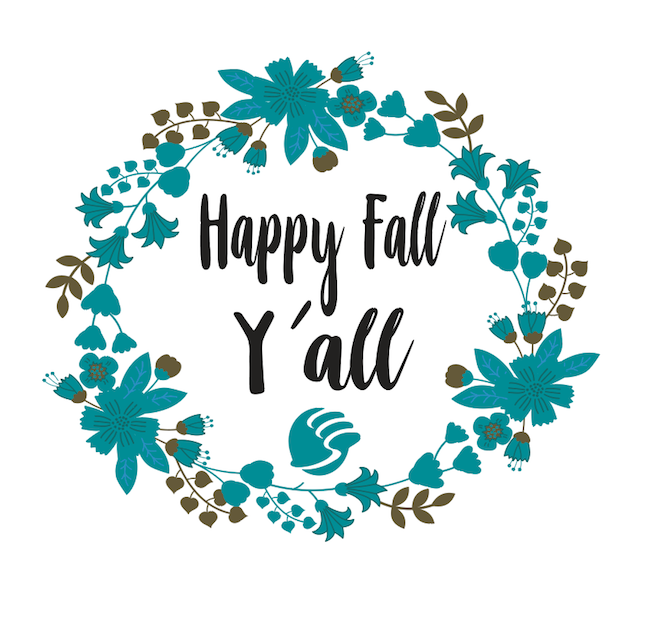 Click here for the FREE Happy Fall Y'all PDF Printable.
To top off our APB tradition, we head for home after making our deliveries and devour our own Apple Praline Bread on the back porch while indulging in an apple-themed book feast. A couple of our favorite apple-themed books are Mr. Peabody's Apples and Apples to Oregon. Mr. Peabody's Apples is a story about the power of words that is a great reminder for kids and adult alike, and Apples to Oregon is a sweet, funny story about a Pioneer family who carries apples, peaches, pears, plums, and grapes across the plains of America.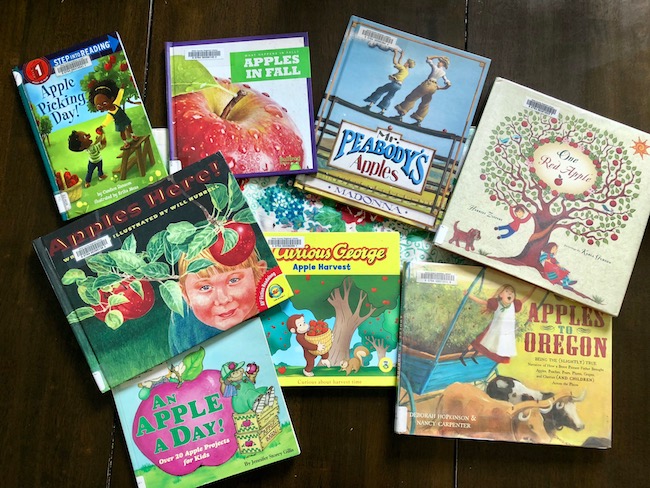 As we snack and read, we remember how blessed we are to live in such a wonderful place at such a wonderful time surrounded by abundance and community. Wishing you the same, I hope you enjoy my family's Apple Praline Bread Recipe as you welcome Arkansas autumn with your own traditions. From my family to yours, enjoy!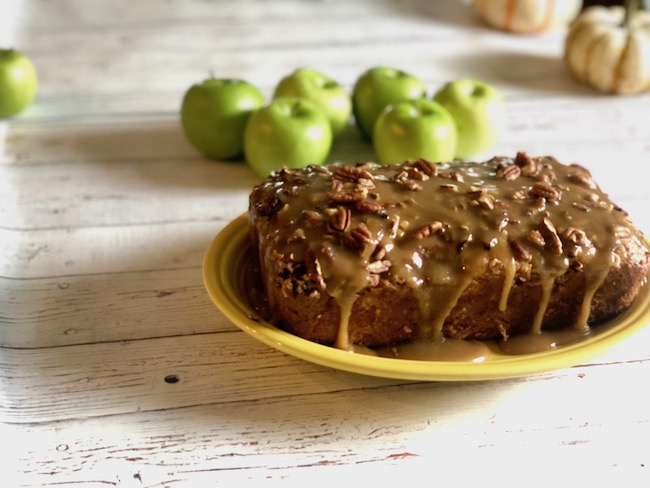 Apple Praline Bread Recipe
Ingredients:
1 1/2 cups chopped pecans (divided)
1 (8oz.) container sour cream
1 cup sugar
2 large eggs
1 Tablespoon vanilla extract
2 cups all-purpose flour
2 teaspoons baking powder
1/2 teaspoon baking soda
1/2 teaspoon salt
1 1/2 cups finely chopped, peeled Granny Smith apples
1/2 cup butter
1/2 cup firmly packed light brown sugar
Preheat oven to 350 degrees
Bake 1/2 cup pecans in a single layer in a shallow pan 6-8 minutes (or until toasted)
Mix together sour cream, sugar, eggs, and vanilla
Stir together flour, baking powder, baking soda, and salt
Add the dry ingredients to the sour cream mixture
Beat just until blended (Don't over mix)
Stir in the apples and toasted pecans
Spoon batter into greased loaf pans or tins
Sprinkle with remaining pecans, lightly pressing into the batter
Bake at 350 for 40 minutes
Combine butter and brown sugar in a pan and bring to a boil (stirring constantly). Boil for 1 minute, and spoon over the top of the bread.
TIPS: If you use a regular loaf pan, this recipe makes one loaf. Using medium aluminum tins gives you two loaves. The aluminum tins make the bread more tender while the loaf pan creates a harder, more crunchy crust.
Tummy-ache warning: the brown sugar butter topping is addictive and is what makes this bread so divine. Be careful about eating it by the spoonful!
This bread is best served with a cup of hot coffee with a friend on the porch! ENJOY!
To experience more Arkansas apple goodness, check out this article at Only in Arkansas, for more great apple recipe and a list of Arkansas pumpkin patches and apple orchards!