Café Bossa Nova has been serving authentic Brazilian food for over 16 years in the heart of Little Rock's Hillcrest neighborhood to an adoring fan base of customers. From day one, the owner/husband and wife team of Dan Monroe and Chef Rosalia Monroe have set out to create a warm and inviting, family-type restaurant with a menu incorporating recipes from Rosalia's native Brazil. For Chef Monroe, friends and family are at the center of it all.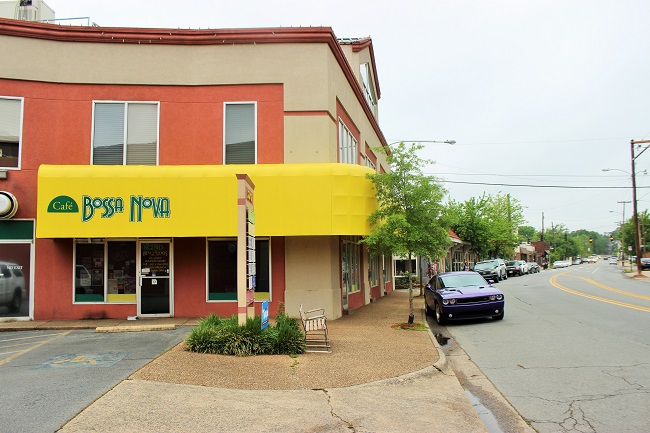 "I want customers to feel like they are in a restaurant in Brazil, with no pressure and no rush. In Brazil, family is everything, and we want people to bring their families, kids, dates, and feel as though they are among friends. Our friendly staff knows most of our patrons by their names, and we are the only authentic Brazilian restaurant in Little Rock, and possibly in the state," says Monroe.
It's this sense of family that makes restaurant ownership rewarding for Chef Monroe.
"It's so fulfilling to serve our great community and enjoy the relationships created along the years with the loyal people that work with us. Some of them have been here from the very beginning. Many customers have become lifelong friends. Also, over the years, we have been fortunate enough to be able to support many community efforts, charities, and events. Giving back is so rewarding, especially in the warm and vibrant Hillcrest Community environment," says Monroe.
But, make no mistake, like any great restaurant, the heart of Café Bossa Nova's success has been the outstanding food.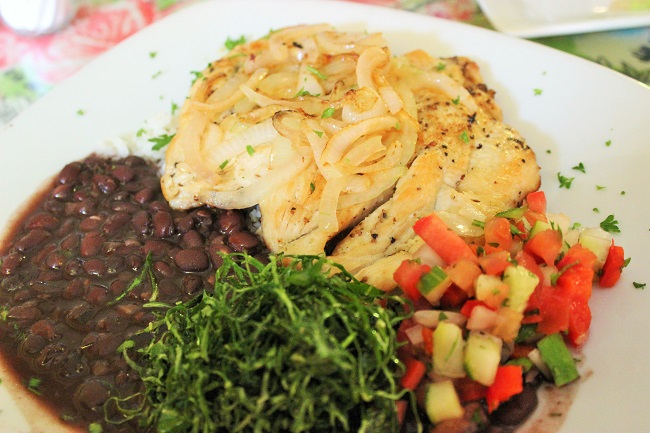 Some of the popular dishes include the Pao de Quejo, a cheese bread appetizer that is the restaurant's best seller, along with entrees of Salpicão (shredded cooked chicken breast with Fuji apples, carrots, sweet peas, and lightly mixed with mayo, served with rice), Panquecas de Frango (house-made crepes stuffed with chicken and cheese), Brazileirissimo (black beans and rice with steak or grilled chicken), Stroganoff de Frango (shredded chicken with Brazilian hearts of palm, mushrooms, cooked in a white wine sauce), and Picanha na Tabua (tri tip steak with fried bananas and rice). If you just feel like keeping things simple, the black beans and rice is a must-order.
With consistent, quality food served up in a warm and inviting atmosphere, it's easy to see why Café Bossa Nova is still at the top of its game and why a part of Brazil is in Little Rock.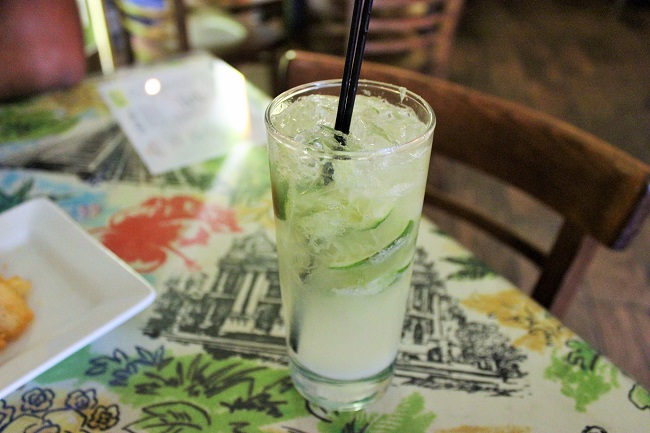 Get Happy
Café Bossa Nova offers a Daily Special, along with a Happy Hour on Tuesday-Thursday from 4-6 p.m., which features Caipirinha, the national cocktail of Brazil.
Did You Know?
Rosalia's Family Bakery is right next door. Opened in December 2010, this bakery/coffee shop serves up cappuccino, espresso, mocha, iced coffee and more, as well as a variety of teas. The baked goods are made from scratch right on the premises and include gluten-free items, vegan and vegetarian items.  Brazilian groceries (including coffees) are also sold at Rosalia's.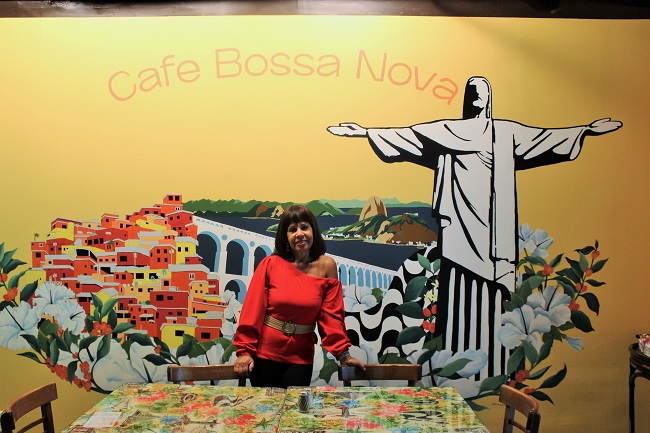 Café Bossa Nova
2701 Kavanaugh Blvd., Suite 105 (Little Rock)
Phone: (501) 614-6682
Hours: Tuesday-Friday 11 a.m.-9 p.m.; Saturday 10:30 a.m.-9 p.m.; Sunday 10:30 a.m.-2 p.m.