The music, cookies, fudge, and the children with sparkles in their eyes; all make Christmas at Cindy's special for me. ~Cindy Moffitt, Owner of Cindy's Sweets & Eats
The Christmas season has arrived with carols to delight your ears and lights to dazzle your eyes. It is the time of year when stories pour from every nook and cranny, and on our most recent adventure, we heard an extraordinary tale surrounding a holiday treat. Letting our appetites be our guide once more, we were on a mission to locate holiday cookies, which landed us at Cindy's Sweets & Eats in Heber Springs.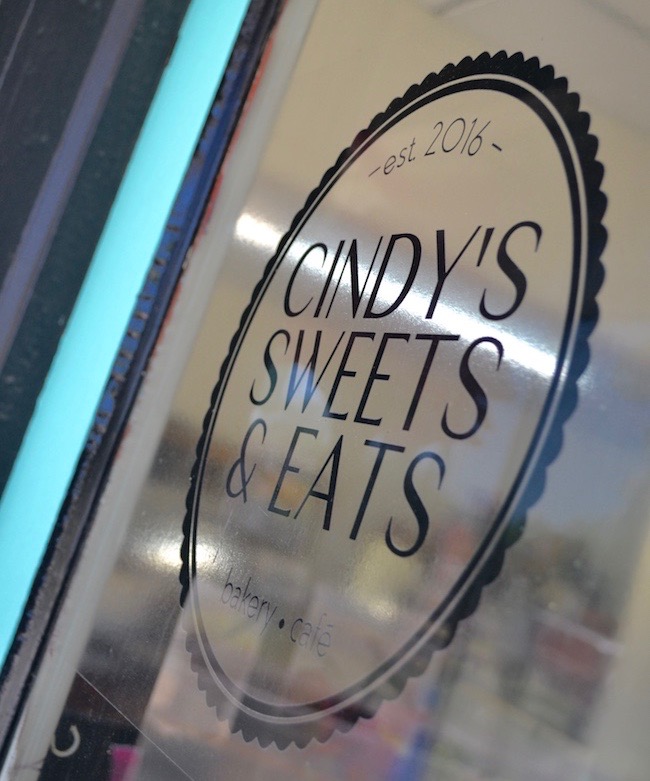 Before entering Cindy's, we were enchanted by the holiday décor perched on the window sills. Santa, merry and bright, snagged my son's gaze as he watched the automated jig and jolly. While my son and husband gazed at Santa's dance, I was delighted by the holiday lights hanging in the windows. Every twinkling light stirred memories in my heart, taking me to moments of childhood holidays. As our little family member was creating new memories and I was reminiscing, my husband finally broke our gaze long enough to guide us through the large teal doors.
Once inside, the big comfy couch reminded me of a previous conversation with the owner when she shared the history with me. The owner, Cindy Moffitt, spent most of her childhood at her mother's side as she watched her bake goodies galore and cook large meals for the family. She soon found her happiness as a baker, cook, creator, and experimenter. After many years of dreaming; her passion, prayers, hopes, and planning planted itself in a wonderful space on Main Street Heber Springs.
The old building had more than enough space for her to create an all-around joyful family experience. For it is not just a restaurant and bakery, but also contains unique booths full of merchandise from local artists, crafters, and much more! And let me tell you, what an experience. While you wait for your food, you are not expected to sit and twiddle your thumbs. Rather, you will surely find yourself meandering through the various booths.
On our trips to Cindy's we always find ourselves rummaging through children's books, gazing at the aquarium, or the drooling over the bakery display. We love watching our little boy as he finds himself torn; tempting treats, swimming wonders or the colorful bookshelves. On this trip, the books won the war within his tiny heart, and he slowly removed each book, adding them to the counter for purchase. While he was stacking up his wish-list, I enjoyed looking at the various Christmas themed mugs.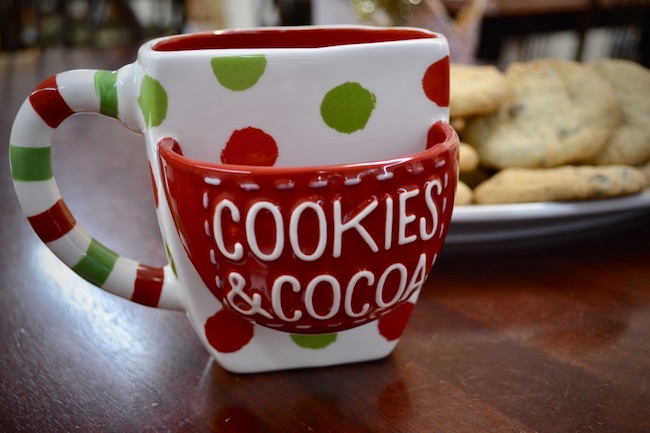 After toddling about, we resettled ourselves at our table and began to indulge in the holiday-inspired goodies. Our tiny tot was quick to action, ensuring not a crumb would be wasted. One by one the cookies were disappearing, and it was time to try our newest sweet selection. Being the cookie monsters we are, our choices always include chocolate chip, iced gingerbread and sugar cookies.
But on this trip, we decided to be adventurous and try a new goodie. By doing so, we stumbled across the unique story of a Cindy's Christmas memories and her oldest family recipe; Mam-ma's fruitcake. As we were finishing off our trip, Ms. Moffitt revealed to us a very special handwritten letter from her grandmother, better known as "Mam-ma." The letter, written to her local Cross County newspaper, was dated in the 1950's and told a story of a lighter fruitcake recipe handed to her from a neighbor 40 years prior! The recipe has been a part of every Christmas in Cindy's family.
After trying the recipe for ourselves, I can say Mam-ma was right; the centennial fruitcake was the lightest we had ever tasted!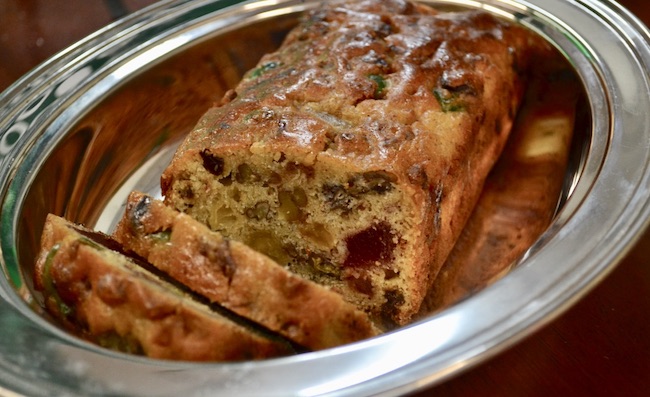 As a family, we can say we love Cindy's Sweets & Eats. We know every cookie, cupcake, and meal brings joy to her heart. Her recipes are a mix of new and old, but all are sprinkled with care. As we are forming traditions for our family and holiday memories for our son, we will be returning for yummy treats every Christmas season.
I love our small-town adventures during the holidays, for it is a wonderful time of year to intentionally slow your pace and hear the various descriptions of Christmas. Christmas means children are anxiously waiting while adults lovingly reminisce. The sights, sounds, and smells stir the heart, flooding your mind with moments of old. For me, Christmas was watching my father work tirelessly to turn our old farm home into a cheerful gingerbread house. For Cindy, Christmas is the smell of wax paper in the oven as Mam-ma's fruitcakes baked. As we continue to add to our holiday moments, I wonder which memories will define Christmas for our youngster.