Those looking to get into the Christmas spirit in Arkansas would do well to visit Eureka Springs, where the citizens exude good cheer and generosity. One event that helps kick off Eureka Springs's season is the Silver Tea, an annual tea party now in its 51st year, held in the Crystal Dining Room of the historic Crescent Hotel on December 7.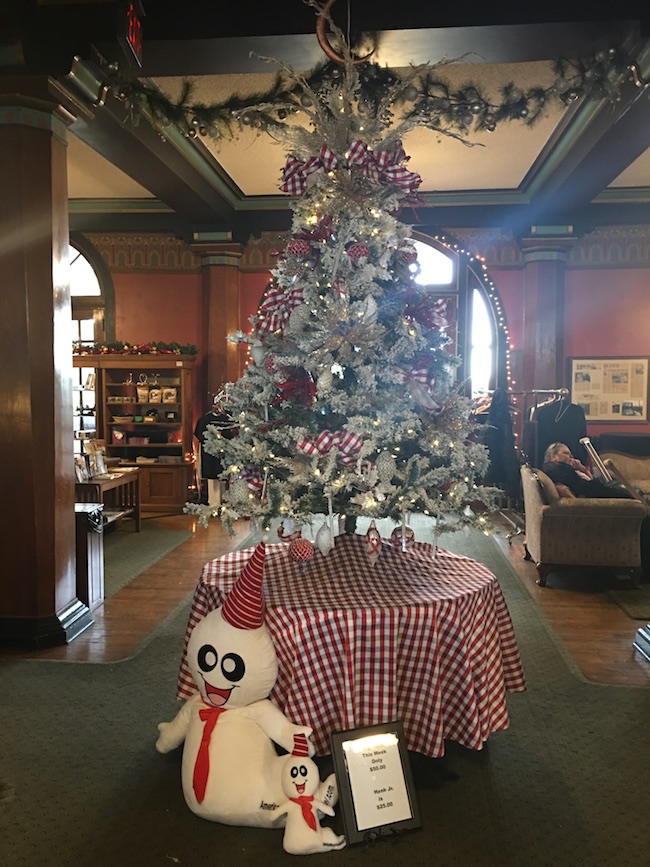 The Silver Tea, a favorite event of the Christmas season and one which is also the beginning of Christmas at the Crescent, is a traditional tea party hosted by the women of St. James Episcopal Church as a fun, festive charity event. The iconic hotel is festooned for the holidays and many participants will dress in Victorian fashion or don a playful hat for the occasion. All are welcome to come from 1:30 to 3:30 p.m. to enjoy seasonal music and tea party fare: tiny cucumber sandwiches and sections of chicken salad or pimento cheese, an array of cookies, macaroons and pastries, and, of course, tea.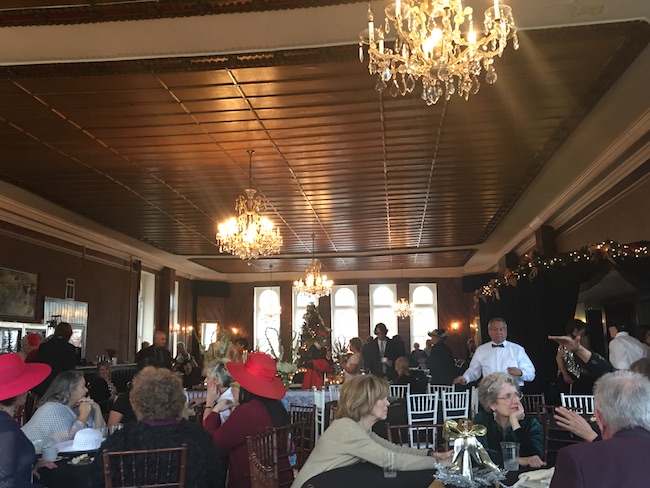 In years past inclement weather has caused delays or cancellations of the tea, but generally and weather permitting, the Silver Tea occurs the first Thursday of December, making it an easy event to mark on your holiday calendar to look forward to and landing it December 7 this year. Each year the Silver Tea benefits a different local charity, and while the tea can be attended free of charge, donations are appreciated; this year's recipient of the proceeds is the Purple Flower, a domestic violence resource and support center, to which you can also donate through its website.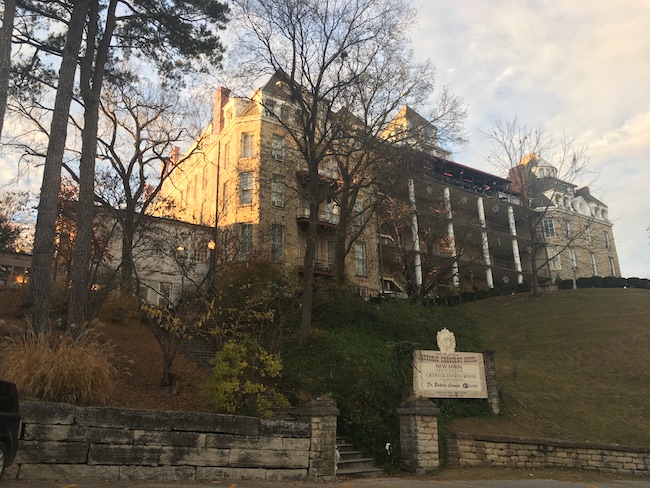 Visit Eureka Springs for the Silver Tea and experience the joy of Christmastime, including annual events such as the Christ of the Ozarks lights and Christmas trees and downtown Eureka Springs's living window displays and Christmas parade. Make the Silver Tea a tradition by stopping by the afternoon of Dec. 7 to have a hot cuppa with kind company to benefit a good cause and take the chill off the wintery day!