While most of historic Main Street in Batesville is currently undergoing renovations and revitalization, The Pinto Coffee and Comida stands out immediately. The building is made from local sandstone and decorated with natural elements like cactus, wildflowers and repurposed galvanized tubs. I knew I would enjoy the experience even before stepping foot indoors.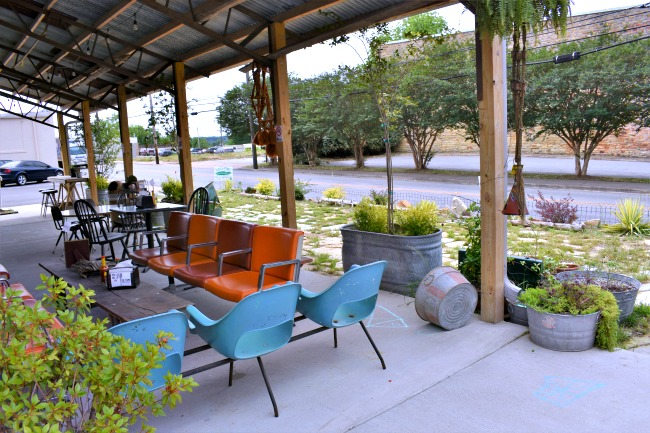 There are several restaurants in the area that serve Mexican food, but none like this. There was much thought given to the interior and the repurposed elements used in construction. There is repurposed wood on the walls, bar and interior and tin covers the ceiling. The owners did a fantastic job in creating a fun, eclectic atmosphere where you immediately feel welcomed and at home.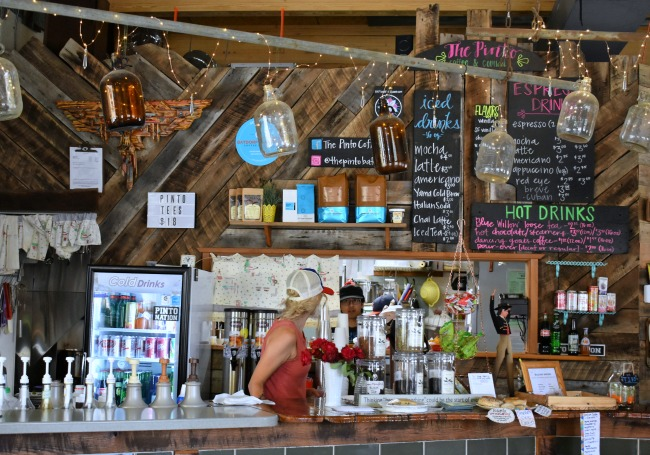 Outside is a covered patio full of vintage furnishings, kid's toys, a wooden train set and side tables to enjoy your food and coffee while relaxing and enjoying the beautiful weather. If you come right at lunch time, don't be shy of the crowd, it's an indication of just how good the place is. There were people of all ages from little ones to grandmas, but all were very friendly and chatted as we waited to order and then dined.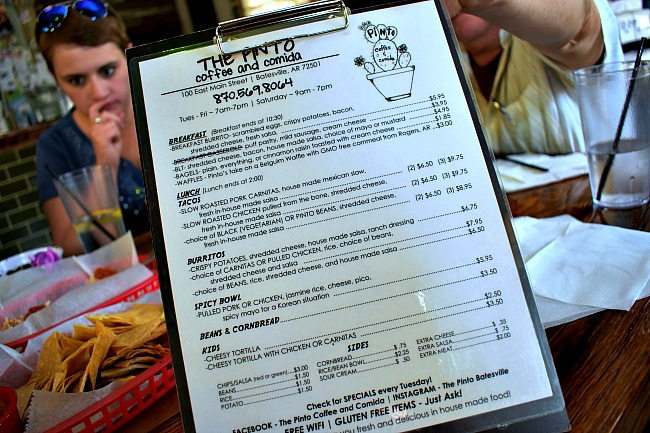 As we walked in the door, although the place was quite busy, we were greeted and asked if we had been there before. They told us about the daily special, our options for gluten and dairy allergies, and then we perused the menu. The rich coffee aroma was nothing short of amazing. The coffees are unique, smooth blends. I don't think you could go wrong with any choice.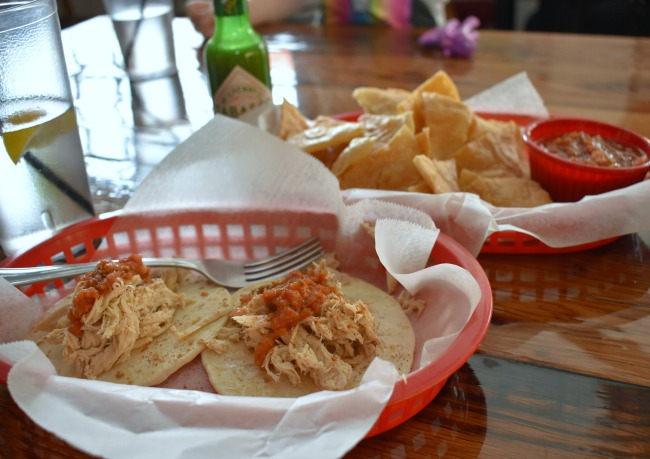 We all chose a different item on the menu so we could sample each others' food and get a better overall taste of the menu. It was all good; I can't wait to try them all! My girls wanted tacos, so we went with the slow-roasted chicken tacos carnitas without cheese and a side of salsa and chips. They were flavorful and delicious. The spice on the homemade salsa was great with a slight kick, just the way we like it.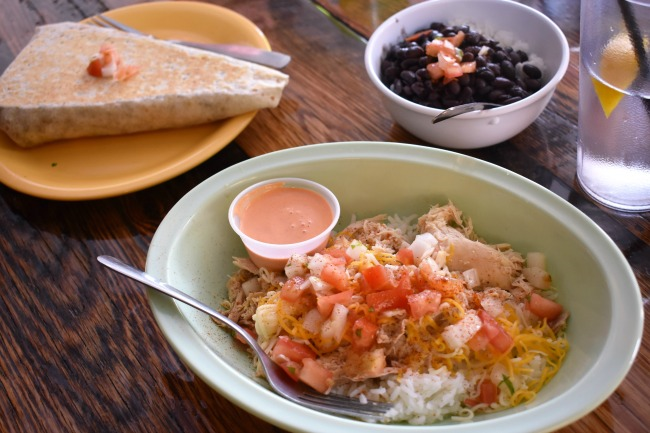 Our table also tried the carnitas burrito (it was huge), the spicy pulled pork bowl and a rice and bean bowl. They were all delicious, and after just a few bites we all said we would be back.
The Pinto Coffee and Comida is a unique addition to the beautiful, historic Downtown Batesville area. It would be the perfect family outing or date night to enjoy a sumptuous meal and then walk over to a see a show in the newly revitalized Melba Theater.
Their specials change and are unique takes on various Mexican dishes, like a spaghetti chicken burritos or a beans and greens quesadilla. Don't be shy to try something unique as you will not be disappointed with their Mexican food with a southern twist.
SaveSave
SaveSave
SaveSave