In the heart of the Ozarks, you will find a quaint small town that at one time was bustling with the activity of the railroad. It is quiet now, but the buildings tell stories of times past, and it is the fitting home to Serenity Farm Bread.
In the early morning hours, David, the owner of Serenity Farms Bread, can be found carefully building a fire inside his large eight-foot-long brick oven located on Main Street in Leslie, Arkansas. Ensuring the fire is right is important because he only gets the opportunity to get it right once for the day. It is a skill that must be developed over time.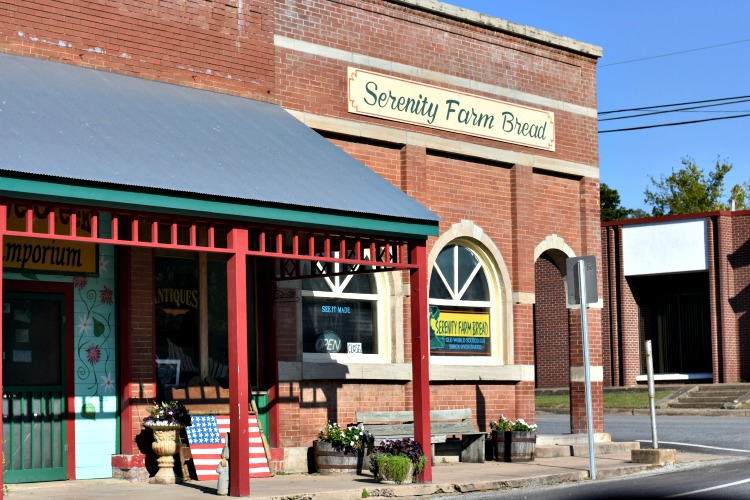 Getting the fire just right is tricky, because there are so many variables that humans cannot control. So when things don't go exactly as planned, adjustments must be made. Getting the fire and heat inside the brick oven correct is only part of the equation that leads to the amazing results in the sourdough bread you'll find at Serenity Farm. The other part is the sourdough itself.
Food today is made with the emphasis on being prepared quickly. We live in a fast-paced world and thanks to fast food and boxed mixes, most people think everything should follow suit. The handcrafted bread and baked treats found at Serenity Farm don't fit that mold. Everything Serenity Farm sells is made by hand. The sourdough is a real sourdough with a starter that is more than 100 years old. The bread is naturally leavened and doesn't contain baker's yeast, oils or sugar. You can truly taste the difference!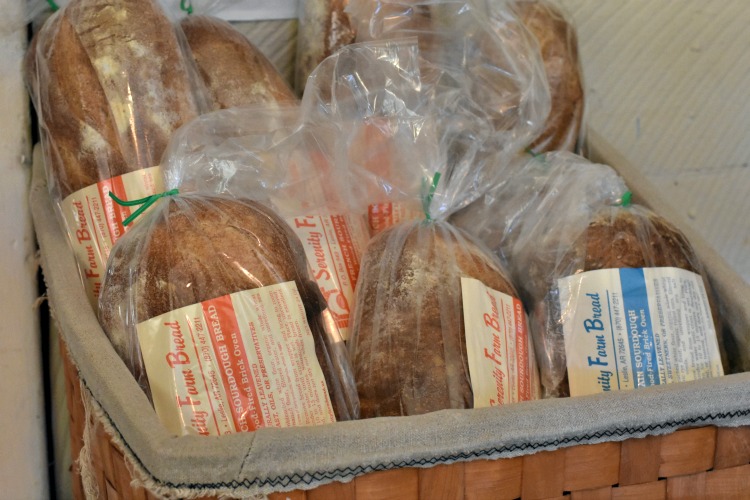 Once the sourdough is primed and ready, it is made into focaccia loaves. Many have fresh ingredients added to the top, like a pizza: fruit and nut loaves with apples, cranberries and pecans being added; or a delicious French hearth bread to name a few. Some of the dough is crafted into croissants, Danish and other tasty pastries for those with a sweet tooth. The eclairs had Austin's stamp of approval!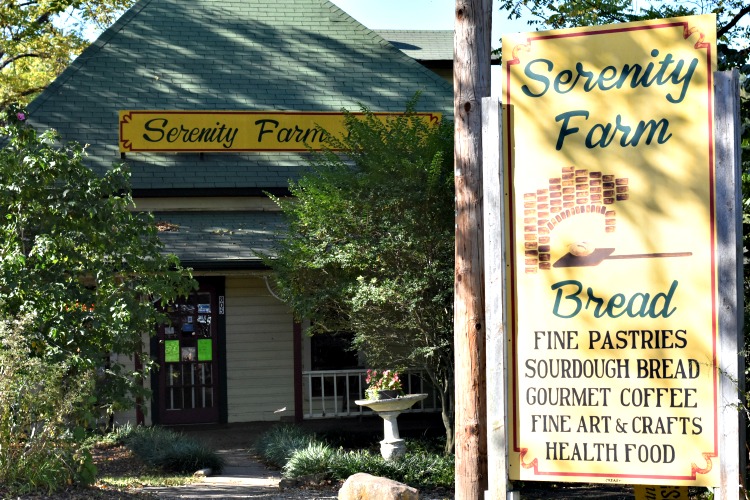 Leslie is a small town, but many people driving through make regular stops in the small café on Highway 65S that serves as the storefront for Serenity Farm Bread. Its less than a mile from where the old-time brick oven sits on Main Street. The café resides in an old Sears kit house. In the morning hours, you can stop in for locally-roasted coffee and the best European-style pastry you can find. If you happen to be passing through at lunch, you can stop in for a homemade soup accompanied by a delicious sandwich or salad.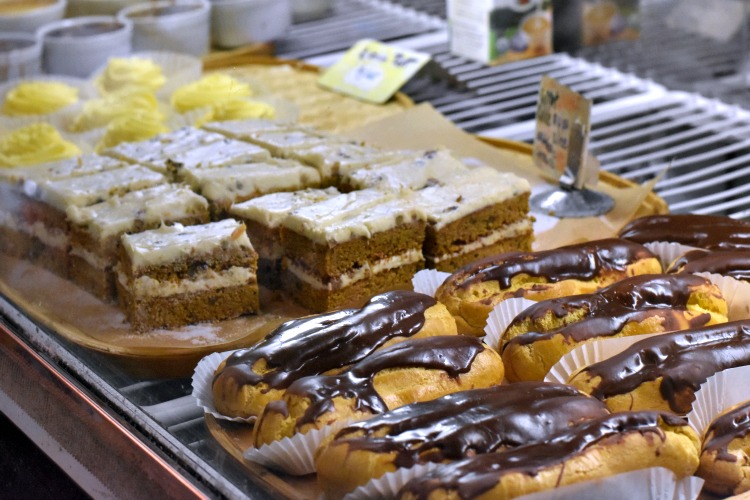 Unlike commercial breads that quickly go stale or get moldy, sourdough bread has the amazing ability to be revitalized. I wanted to try this out for myself, so after taking home a loaf, I had to keep a portion of one in reserve. Even after a week, you can gently mist the bread with water, bake it for a few minutes and it is just like a fresh loaf of bread! The same can be done with bread that has been frozen for a few months. With the ability to revive this true sourdough bread, you might just want to take home a loaf of each.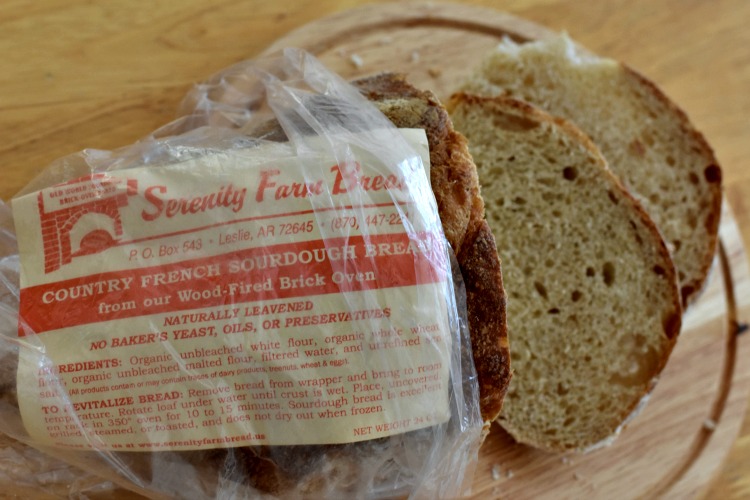 The difference in the old-world-style sourdough bread and modern breads is truly remarkable. If you ever want to slow down and learn how real sourdough bread is made, stop in the Serenity Farm Bread bakery on Main Street in Leslie and watch the artisan bakers load the massive wood-fired brick oven with fresh sourdough. Just be prepared to be enticed by the sweet aroma of hot bread.