I received my grandmother's champagne-hued pearls when I was a senior in high school. At the time, I was obsessed with boys and late 90's rock music, so the sweet sentimentality of that gift was a bit lost on me. But now, in my late 30's, those pearls are a beloved reminder. My grandmothers, both, were ladies. They didn't usually bum around in jeans. When they went out of the house their hair was done, and their bedrooms contained mirrored perfume trays and white sheer curtains. I don't quite ascribe to that status myself, due to the fact that most mornings I throw my hair into a ponytail and give myself a mental high-five if I find a clean pair of yoga pants.  Sometimes it feels that the days of "ladies" has gone a bit to the wayside, but the love of beautiful pearls endures for most of us, despite our yoga pants.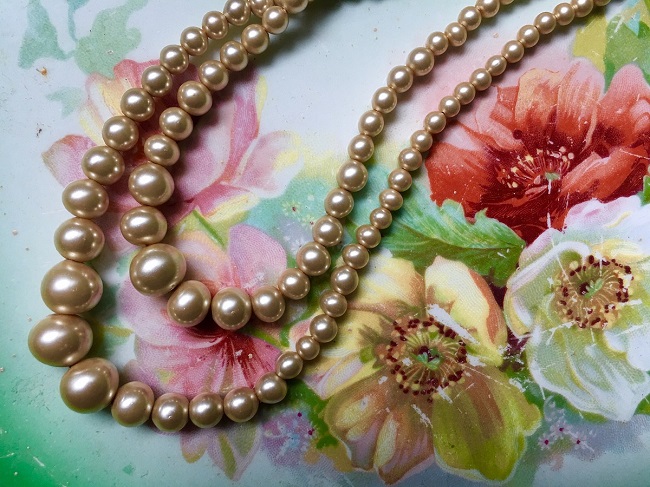 The history of pearls is vast and wide. Some historians surmise that pearls were first discovered along the coast of India. In a pearl-centered legend, the Hindu god Krishna discovered pearls and gave one to his daughter on her wedding day. The craze for pearls spread the globe and reached a fevered pitch during the height of the Roman Empire when women upholstered couches with them and Caligula gifted his horse an elaborate necklace. One Roman general even financed a military campaign by selling a single pearl.
The worldwide passion for pearls stretched from the far east across the globe for millennia. As the colonization of North America began, explorers discovered that Arkansas possessed some of the largest numbers of freshwater mussel species on the earth, and thereby, pearls. It was said that at one time, mussels were so abundant people could easily pick them out of shallow water by hand.
Pearls played a large role in Native American culture. The tribes used pearls for industry, religious purposes, and burials.  They also excelled in pottery-making because they used the mussel shells as their base. Sallie Stockard's book The History of Lawrence, Jackson, Independence, and Stone Counties mentions Native American burial mounds on the White River containing pearls.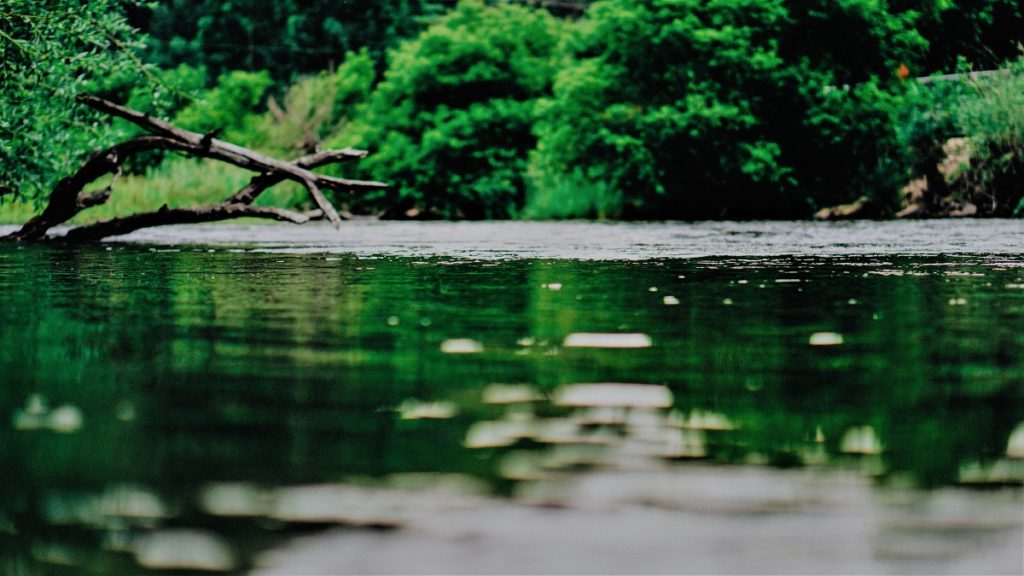 Northeast Arkansas rivers were found teeming with pearls ranging in colors from rose, gold, blue, and green. Over a dozen pink pearls were found in the White River in 1888, and in a time yet untouched by cultured pearls, the rarity of these finds led to the Arkansas Pearl Rush.
Shanty towns sprung up along the Black and White rivers filled with hopeful pearl hunters. Buyers traveled from New York and San Francisco. Local shop owners and farmers could not find enough workers as the population had gone pearl-hunting crazy. Some hunters were serious and well equipped while digging wells, building homes, and raking pearls from their boats. Others took family vacations and went pearl hunting for fun. Hundreds upon hundreds of mussels were killed in the search for pearls and usually went to waste. By 1905 the Pearl Rush wound down, but the blank button industry was spurred along by the discarded and ample amounts of mussel shells in our state, until the 1940's and the advent of plastic buttons.
The mussels in our Arkansas rivers have dwindled since the era of the Pearl Rush. Industry, pollution, and destruction of their natural habitats, in addition to the creation of lakes, has severely curtailed the mussel population. Sadly, of the many Arkansas mussel species, a large number are at risk of extinction. But for a while, Arkansas was the center of a special pearl producing, mussel flourishing habitat.
The Arkansas Pearl Rush ended long ago, but not before making a few important marks on the world. According to Patti Delano's book, Off the Beaten Path, an Arkansas pearl made its way across the ocean and into the Royal Crown of England. Another notable Arkansas pearl connection was Elizabeth Taylor. According to arkansasroadstories.com Richard Burton bought one for Elizabeth Taylor in 1969.
Frederico Fellini once said, "All art is autobiographical. The pearl is the oyster's autobiography." On the rare occasion that I forsake my yoga pants, get dressed up and wear my grandmother's pearls, it makes me feel closer to her. The pearl has always seemed autobiographical for my ladylike grandmothers, and it will always hold a special place in my heart. And now, after researching this article, the pearl will always seem a bit autobiographical for my home state as well.