My husband is a novice fisherman, dabbling in fun lake outings with friends, and catching fish in our backyard pond on lazy summer evenings. He has had so much luck with one purple buzz bait that his fishing buddies started calling him by the brand name of the bait: "Booyah." During one trip to the tackle shop, as he was replenishing his beloved Pond Magic Booyah bait, I noticed that they were created right down the road in Fort Smith, Ark.!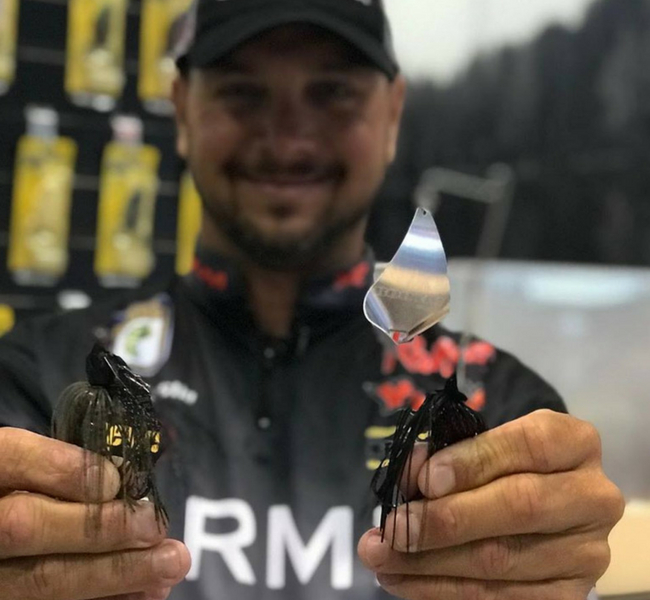 I had to know more. Booyah is a part of a larger outdoor company located right in our hometown. Pradco Outdoor Brands has a host of hunting and fishing brands, and Booyah came to be when they were looking for a place in their business for the category of wire baits and jigs. This wasn't going to be a brand of typical lures, but instead a place for innovation.
They initially partnered with Ozark Mountain Lures, created by Bob Warner out of Huntsville. However, the name didn't fit their image of innovative, inventive lures. So they created Booyah, with an in-your-face attitude toward fishing. They have spinnerbaits, jigs, frogs and other lures designed to attract the biggest fish possible.
These are not just wiggly worms. These baits dance across the water, designed to move. The Boss Pop chugs and spits water as it's cranked across the surface to look like a panicked fish, attracting the attention of bigger, hungry fish. Others produce great vibrations in the water, so the fish can feel them moving. My favorite is the Melee, a bladed jig that audibly clacks and deflects off any wooded cover. It's perfect for Arkansas lakes and rivers with trees and logs.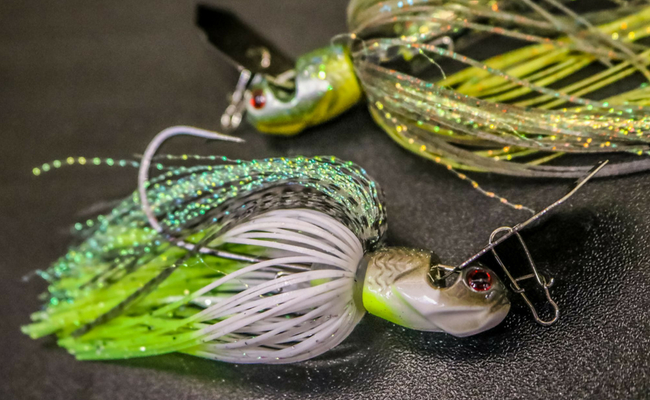 Unlike anything else on the market, these baits feature interesting shapes, colors, and features to ensure that they run perfectly. Some of their colors harken to real things, like junebugs, fireflies, and grasshoppers. But then they bring their boldness to the market with unusual items like albino frogs and black and blue toads. They may not look like the real critters in nature, but the fish sure seem to like them! New shapes like soft plastic frogs (another favorite of my husband) are big sellers. Products endorsed by bass anglers around the globe are available on their website.
The brand took off with a cool tournament feel, and tournament pros quickly signed on to work with the products. The Bassmaster series, the FLW tour, the Alabama Bass Trail and other tournaments are filled with pros using their fishing lures. Big names like Jason Christie and Alton Jones proudly catch their tournament fish using the Booyah baits.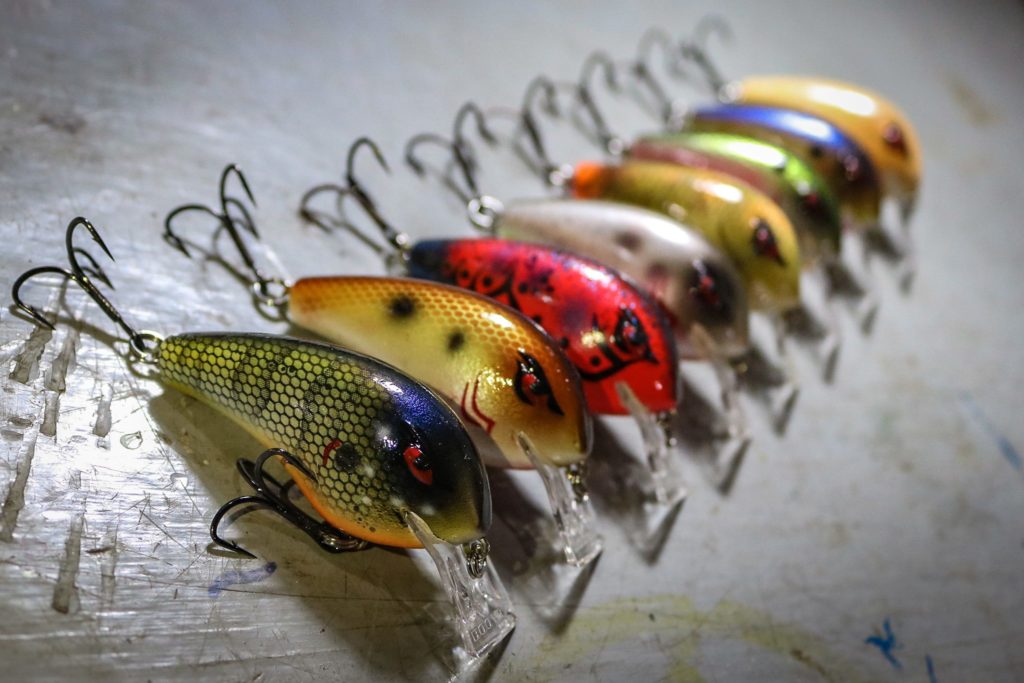 Along with creating new, exciting lures, Booyah also educates anglers through their blog, providing articles and videos on everything from bass handling to specialty tips for different seasons and situations. They are promoting the idea that they are here for one thing: catching fish. Just one look at the mural on their headquarters, and there's no question about that.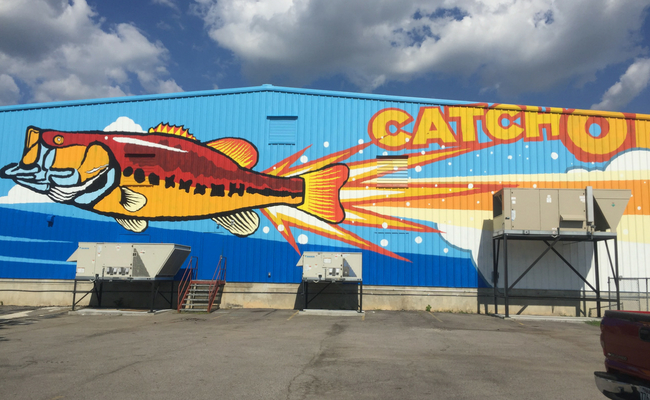 Booyah brings a new face to fishing with its hardcore tournament feel. And they will continue to innovate and inspire anglers for years to come. If you want to get your very own Booyah lures, they are available at Walmart, Bass Pro, Academy and most places that sell fishing lures. When you catch a fish, take a picture and post it on their social media. There is a bragging rights section on the Booyah site where you can show off your real catches.
Follow Booyah Baits on Facebook and view product demos and pro tips on their YouTube channel.