Ray Nielsen shares his knowledge of Journalism with his students at St. Joseph Catholic School in Conway. As teacher and Communications Director for the school, Nielsen oversees the production of the school yearbook, newspaper, and video news program, "Doghouse Connect" as well as SJS' The Catholic Cabin publication.
No stranger to broadcasting, Nielsen went to work for AETN in the 1970s where he came up with the idea for "The Good Times Picture Show." Nielsen hosted the weekly show for more than 21 years, dressing up in his usher suit and conducting phone interviews with legendary movie stars to give viewers insights into the golden age of "Old Hollywood."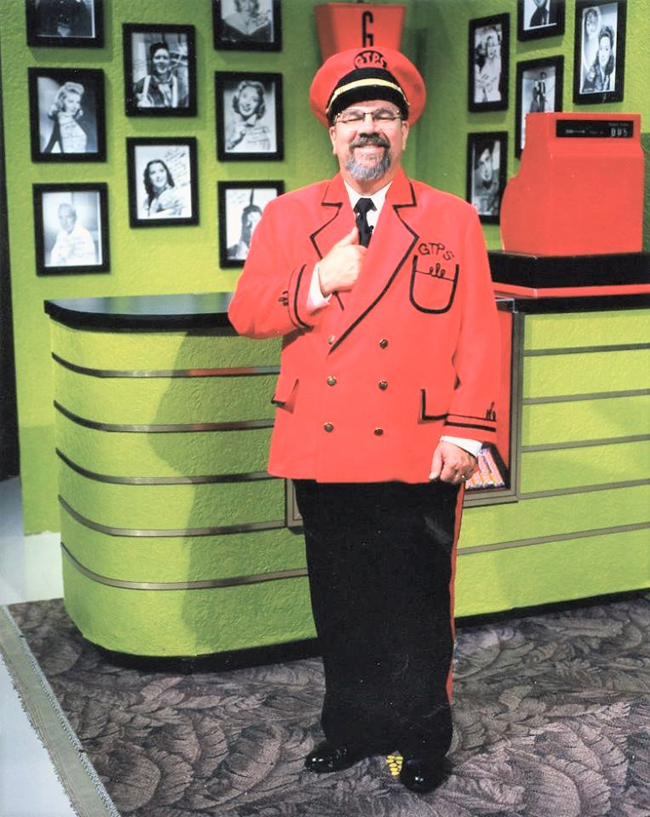 Courtesy of AETN Archives
Nielsen conducted more than 1,000 interviews over the years, and when I asked him who some of his favorites were, he responded, "As to favorites, it's not easy to nail down because I talked with hundreds of them in the show's 21-year history. Some of the standouts would have to be Maureen O'Hara, Joel McCrea, Gregory Peck, Janet Leigh, Buddy Ebsen, James Stewart, Donna Reed, and Director Frank Capra. There were also behind-the-scenes people the average fan might not know such as film editor Warren Low, composer Bronislau Kaper, directors Henry Hathaway and Billy Wilder, and producer Hal B. Wallis."
Retiring from AETN in 1998, Nielsen knew he wanted to pass on his love for broadcasting as well as his fulfilling a need to serve his church, so he decided to teach. Though he initially taught English at SJS, Nielsen has since taken on Journalism and directs the school's media production, recently directing his students to create "Doghouse Connect."
"The students at St. Joseph Catholic School are concentrating on the production of a video news program," he says, explaining that students get a taste of what it takes to be a news anchor and what is involved in producing, directing, and staging a live broadcast. To check out SJS' first 2018 episode of "Doghouse Connect," go to https://www.youtube.com/watch?v=_uR0_nyp2R0
Along with teaching Journalism, Nielsen also teaches Arkansas History, but it's not just his students who get to learn. I have known Nielsen for a very long time. He is my brother-in-law, married to my husband's older sister, Donna, for more than 30 years, and I am privileged to get to my own personal history lesson several times a year at family gatherings. When I first met him, I immediately recognized Ray from watching his show on AETN, and since we are both "talkers" in the family, we often spend hours discussing the old movies as well as new releases.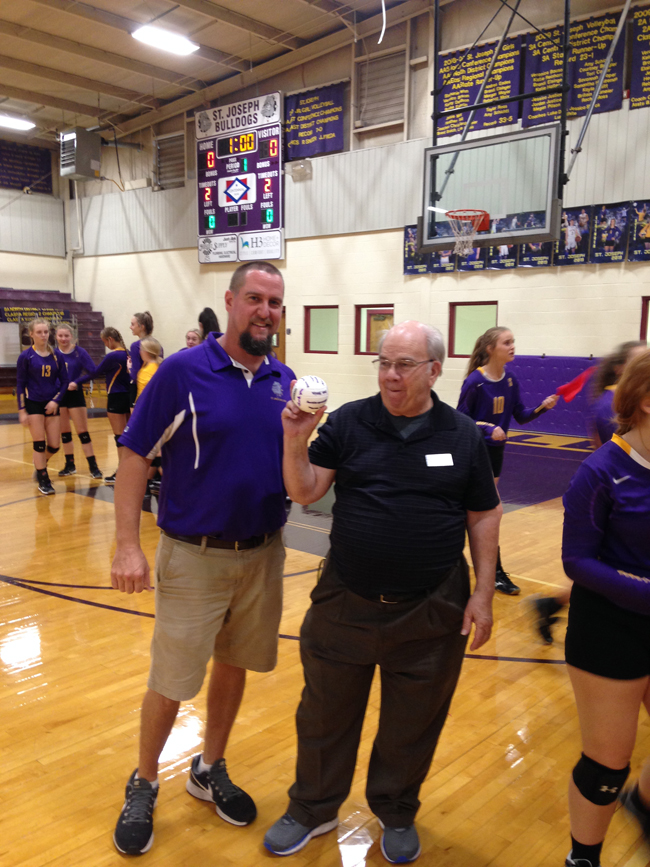 Ray and I also share a love for photography and capturing life moments. I remember purchasing my first DSLR camera and showing it to Ray who was "old school" and enjoyed taking photos with film. He has since stepped into the new technology era, and when he isn't teaching history and journalism, he covers sporting events for St. Joseph.
"Keeping up with Bull Dogs sports events are a big part of producing the school newspaper," he says, but Nielsen also is a big supporter. As a sponsor for the girls' volleyball team, he is proud to have hit an honorary serve and been presented with a signed miniature volleyball at his first game.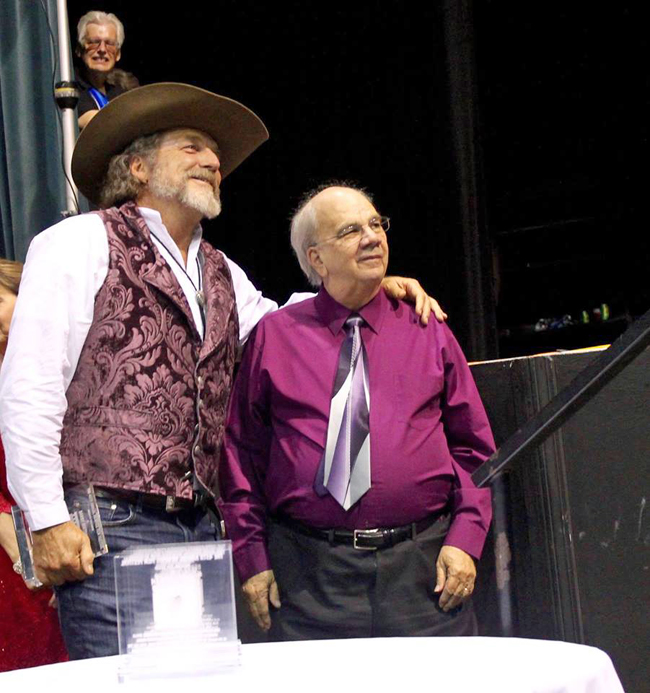 At 74, Ray Nielsen isn't slowing down. He continues to share his love of classic Western Movies and Old Hollywood by organizing speakers for the Memphis Film Festival each year. With more than three decades of interviewing and developing relationships, Nielsen attracts "Old Hollywood" stars to the event. Nielsen keeps on giving of himself as he shares his passion for the past while also preparing his students for the future.