This year's Mother's Day weekend saw Mountain Home resident Amanda Alman hard at work. She had been running her floral arrangement business, Rockin Roses, for about a month and was unsure how many orders to expect. To prepare, she purchased extra vases and flowers. "Then I started getting a million calls," she says with some surprise. For four days she woke at 5 a.m. to meet a wholesaler from Springfield and then worked on arrangements until 2 a.m. the next night. Alman's husband of fifteen years, David, helped her make deliveries and then provided his wife with her share of Mother's Day treatment by cooking a dinner of grilled steak that night. Later they relaxed from the busy weekend by kayaking on Crooked Creek. "I love to kayak," Alman explains, "because I don't think about anything but trying not to flip over."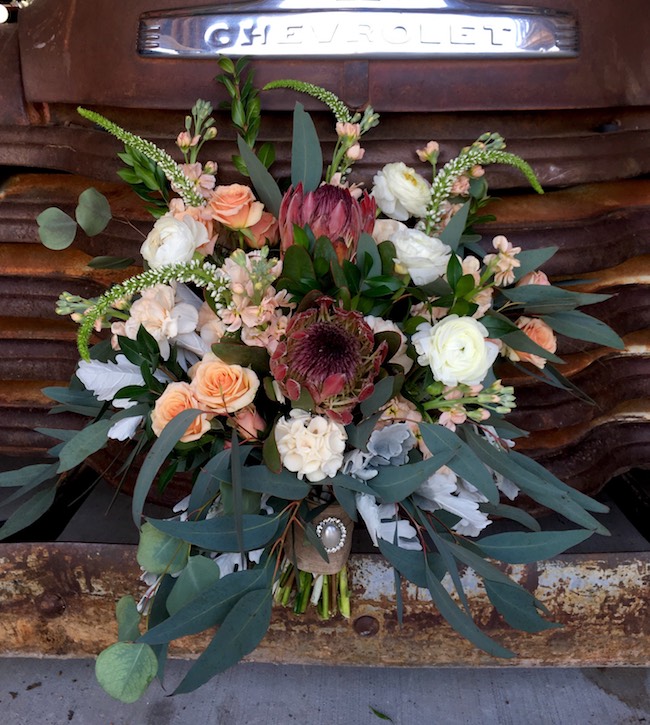 Alman's inclination for flower arrangement is newly discovered. After years of being a stay-at-home mother for her son, Alman returned to the workforce as a delivery person for a florist. There she discovered an unknown passion for flower and plant design and began to learn as much as she could, pursuing classes in Little Rock to become a Certified Floral Designer and an Arkansas Master Florist. This spring, she opened her florist shop under the name Rockin Roses, a nod to two of her favorite things: music and flowers.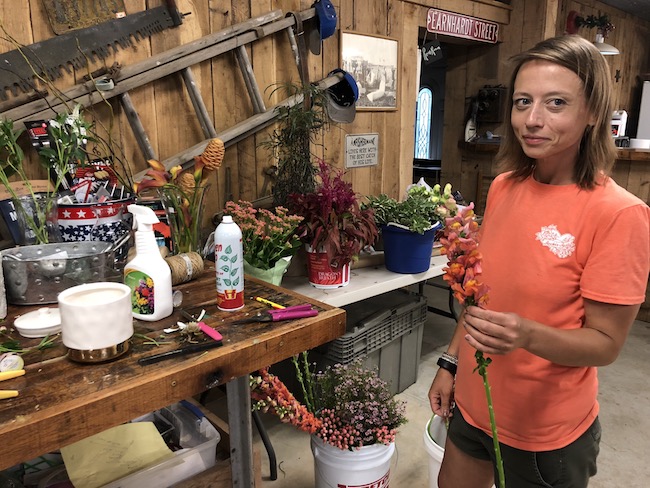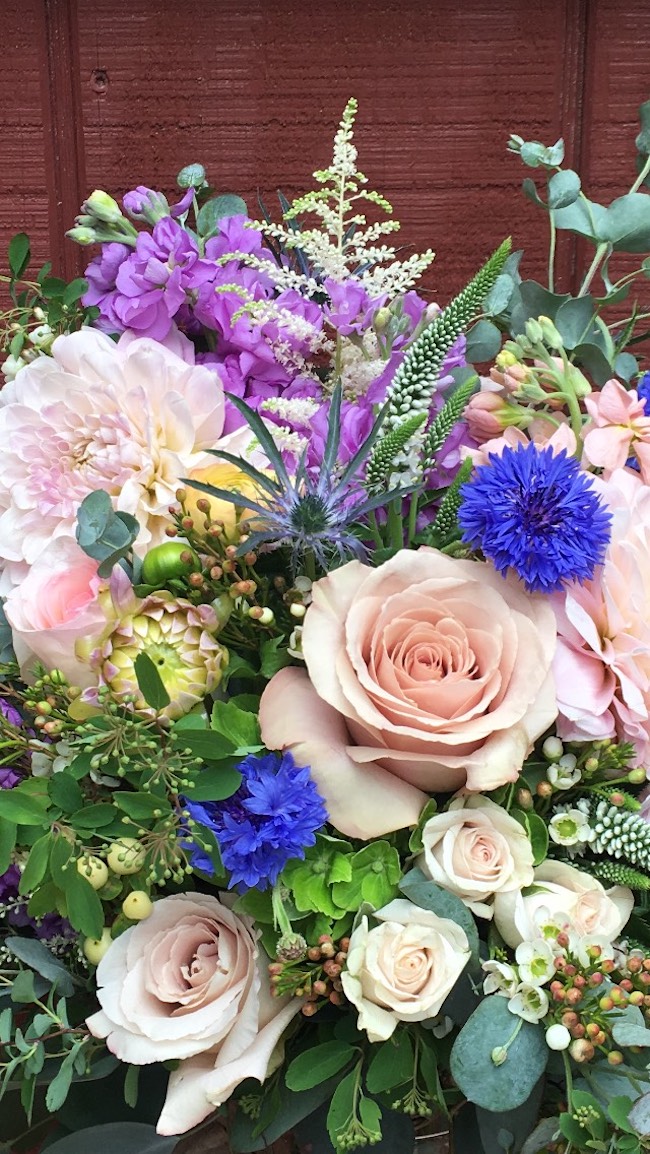 The first arrangement Rockin Roses sold was for a sweet sixteen birthday party. The arrangement featured hydrangeas and dahlias and was bright and sweet. Alman makes arrangements for anniversaries, celebrations, business displays and "just because." When I talked to her, she was working on flowers for a wedding. She had been hired to create bouquets and boutonnieres, but ultimately also provided last-minute flowers for hair, decorated the cake with flowers and formed a trellis arrangement. It was her first wedding order, and Alman recalls she was almost as nervous as the bride as she fixed the flowers. Besides birthdays, weddings and other special event arrangements, Rockin Roses also makes bereavement and funeral arrangements, including oversized draping casket pieces. "These are the last gift the family gives their loved one," Alman says as she explains their importance. She spends a lot of time talking with the family in advance to determine what arrangement is best suited to the individual being remembered.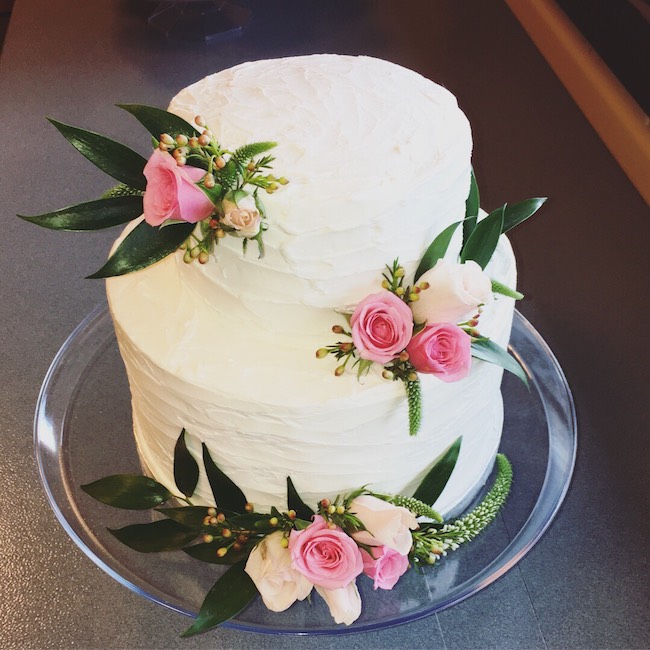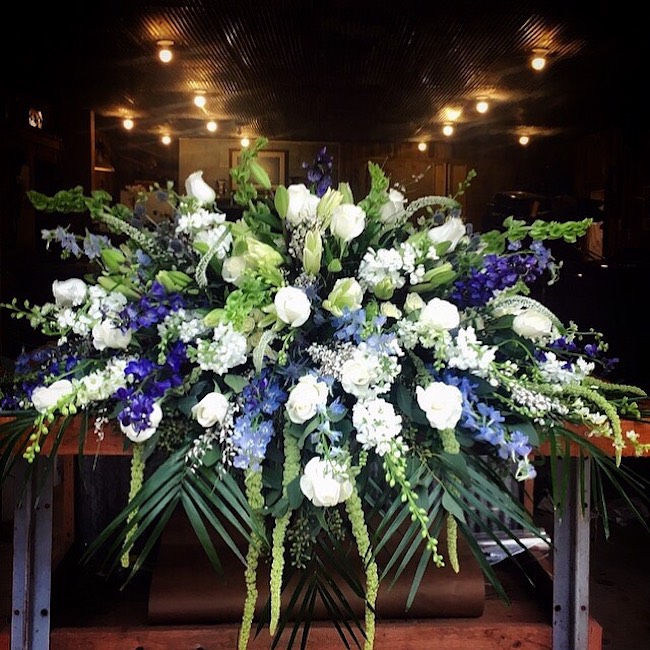 Alman's florist shop is in nearby Gassville in a barn her father, Donald Marler, built and then made available to her when Rockin Roses began to grow. He's been finishing the barn to suit Alman's and Rockin Roses' needs, including installing signage and, an upcoming project, building a walk-in cooler to replace the Coca-Cola cooler currently in use to keep plants fresh. Alman gushes about the support she has received from her father, who retired from Cotter School District and now sits on the board. "He basically handed his barn over to me to use and went above and beyond to help create my vision." The barn is a comfortable workspace for working on multiple and large projects, with room to grow. Customers may visit to place orders or give Alman a call, and then their arrangements can be delivered or picked up at the Rockin Roses workshop.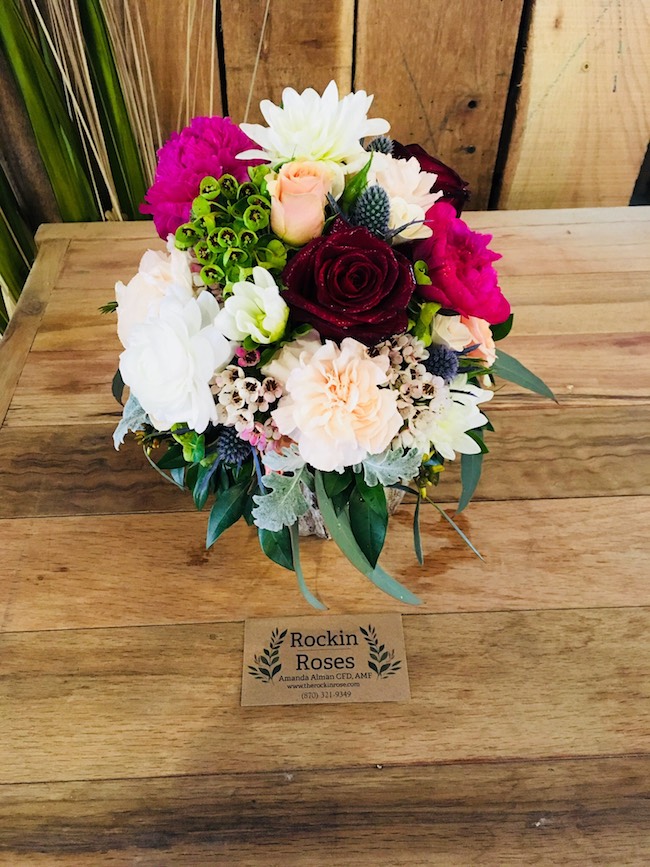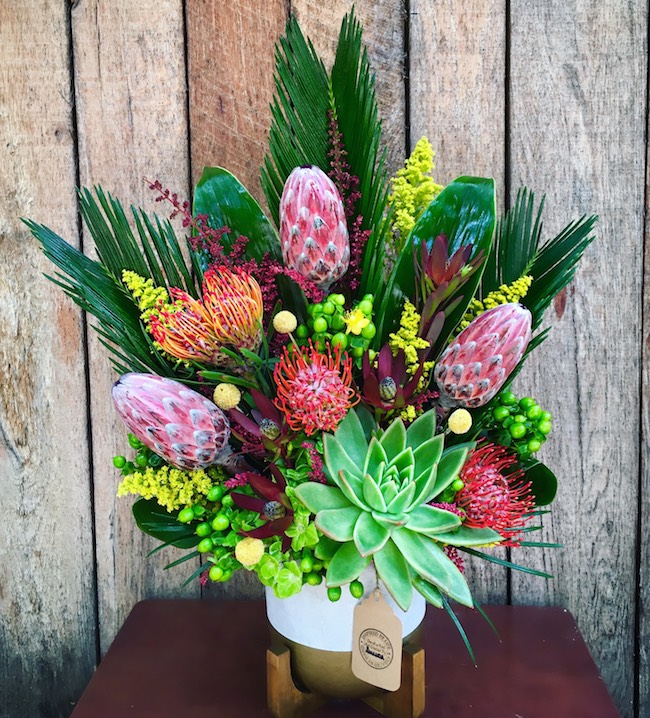 When I visited the Rockin Roses workshop, Alman took the opportunity to introduce me to the flowers she had on hand. "Those are a type of celosia called 'coxcomb,' grown by Amish gardeners near Springfield," Alman informed me as I peered at the bucket of wavy red flowers that resembled coral. She pointed out buckets of orange and pink snapdragons, calla lilies, anemone flowers, white hydrangeas, massive orange roses, lemon carnations, eucalyptus branches, pinecone ginger, proteas and the succulents on her work table, telling me about each and where they grow. She buys plants from wholesalers in Springfield and Little Rock and gets seasonal plants locally. Alman's favorite plants for arrangements are roses, liatris, ranunculus and succulents, and she often asks for "weird and quirky stuff" from the wholesalers that allow her to make unique and edgy arrangements that somehow remain cohesive and elegant.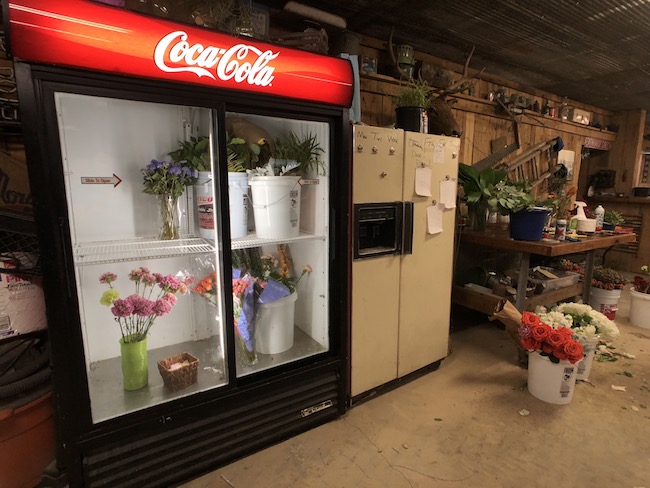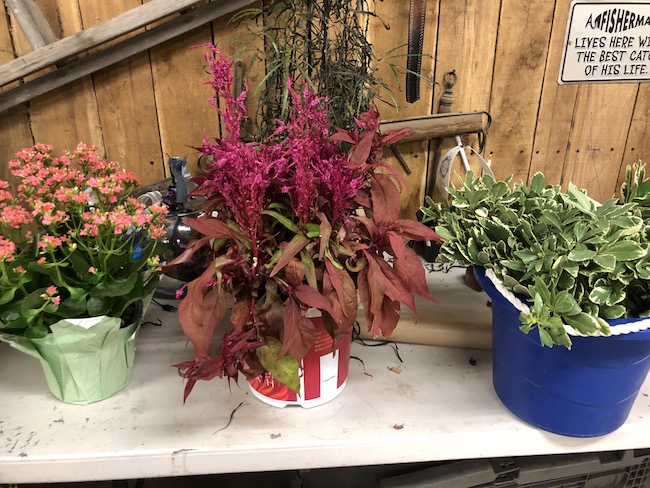 Alman enjoys her work and the creative element of it, and she loves talking to her customers to concoct the perfectly-suited arrangement. Even more, she loves explaining the elements of her designs and teaching others about flowers. Newly established, Rockin Roses is already gaining pace. The passion that drew Alman into flower design hasn't slackened even as she works long hours to craft artful arrangements and learn new techniques and applications for flower decorations. As a dog lover and owner, she is hoping to use her talent to drive dog adoptions by partnering with the local humane society and donating flower crowns as photo props to adorn the dogs for their website pictures. She calls them "flower halos" and the dogs look positively saintlike in them! Meanwhile, Alman anticipates working toward a degree with the American Institute of Floral Designers, which will see her traveling to Las Vegas for classes, workshops and competitions. It means more work for Alman, but with the love and support of her family, appreciation and admiration of her customers, and her own passion and determination, she isn't worried about flipping over.