Zetêo is a Greek word meaning "to seek." Most of us are seeking something. Some of us seek a dream that sometimes feels so big it seems almost unattainable. Sometimes we sit on that dream for a while hoping it will happen but not acting upon it. Sometimes opportunity comes knocking, and we have to jump at the chance even if we aren't sure we are ready. That's what happened with two couples, two dreams and one perfect location.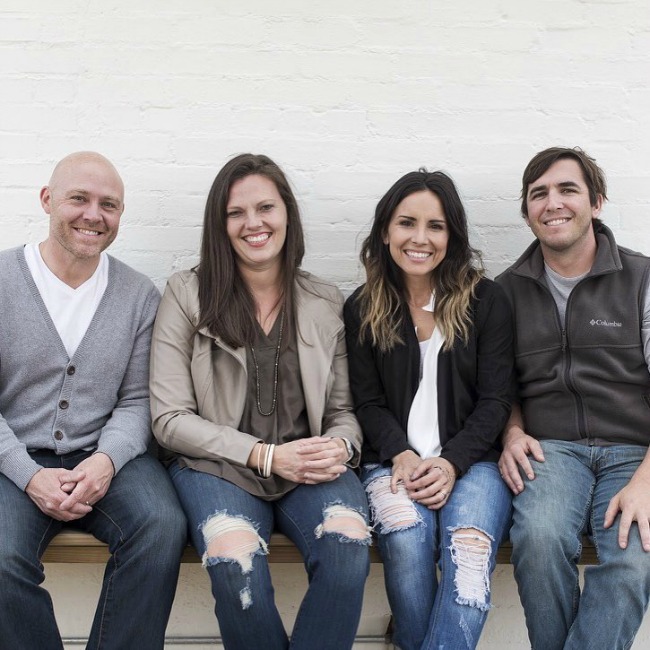 The Dream
Erin Conner found herself in the "trenches of motherhood" where her children were small, and she was craving interaction with grown humans. A seed was planted, and she began to develop a dream that was birthed out of a need to have more community with other moms. She envisioned a place where moms (and dads) could gather, converse and sip coffee while their children played. She wanted a space that wasn't limited to the hours of Sunday school and the local Mother's Day Out program.
Erin grew the seed in her mind and her heart but wasn't sure how to bring it to fruition. She sat on the dream for a long time, and as these things often go, opportunity came knocking at seemingly the worst possible time.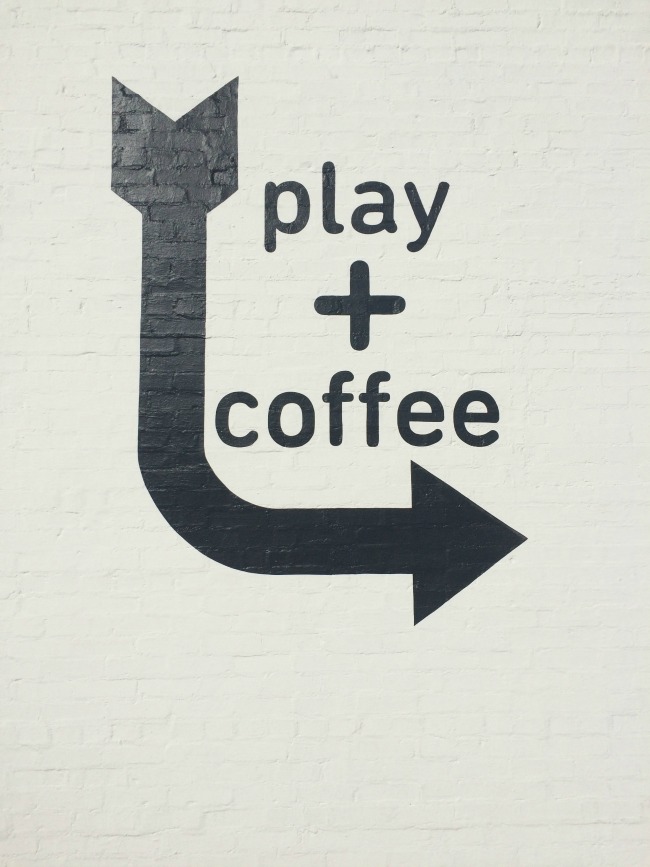 Jon Mitchell was deep in the doldrums of corporate life. His job in IT was financially good for his family, but he had an itch to do something else that meant something. Frustratingly, he didn't know what that something was.
Jon found himself praying for direction when he and his wife were asked to manage a coffee bar at the New Life Church in Conway. As a musician who studied jazz trumpet, Jon was always drawn to the artsy vibe of coffee shops and cafes. He felt like coffee shops were a melting pot for people who were into that kind of artsy thing. He had always enjoyed being in that environment, and although he and his wife weren't really coffee drinkers themselves, they began to consider the idea.
Once the idea of opening a coffee shop percolated, he started preparing for it. Jon began researching and visiting coffee shops and even attended the American Barista and Coffee School in Portland, Oregon in 2008. The gig at their church allowed them to experience the ins and outs of the coffee business (inventory, ordering, service, etc.) with no personal financial risk. The pieces were coming together, but when the deal fell apart on a space they had been interested in the dream went on hold.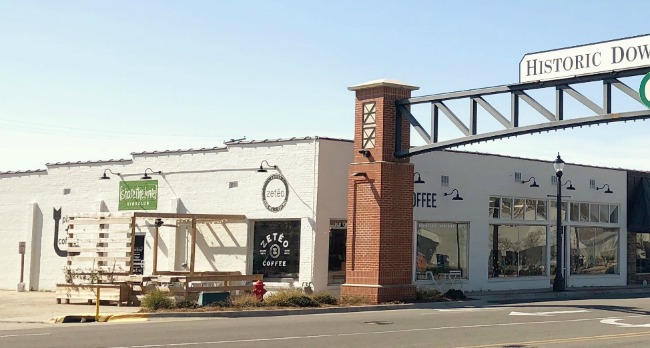 The Opportunity
In February 2015, Craig and Erin Conner had just opened their hearts and their home to take in local foster children. As many foster families will tell you, this new chapter brought a whole slew of emotions and challenges but also a great amount of joy into the Conner family. Life was crazy, their world was flipped around and of course, knock, knock! Here came opportunity.
Downtown Conway has been growing by leaps and bounds, and both Erin Conner and Jon Mitchell always felt as if their dream spaces should be located as close to downtown as possible. Erin's dream required a large, flexible space and plenty of parking. Unfortunately, spaces that met that description were few and far between in the downtown area.
Just weeks after they took in their first foster child, the Conners learned of a space on Oak Street that was a dream come true. The timing couldn't be worse, but it also felt like it was now or never so it was time to call on the Mitchells and see if they could make their dreams a reality.
The two families designed a business plan that would allow each business to function independently while occupying a shared space. A sliding service window would make the coffee shop available to those in the Kidsclub while allowing the coffee shop to still maintain the quiet coffee shop vibe.
A crowdfunding campaign began, work was done to make the building suitable for both families and in the fall of 2015, the Conners and the Mitchells saw their dreams become a reality.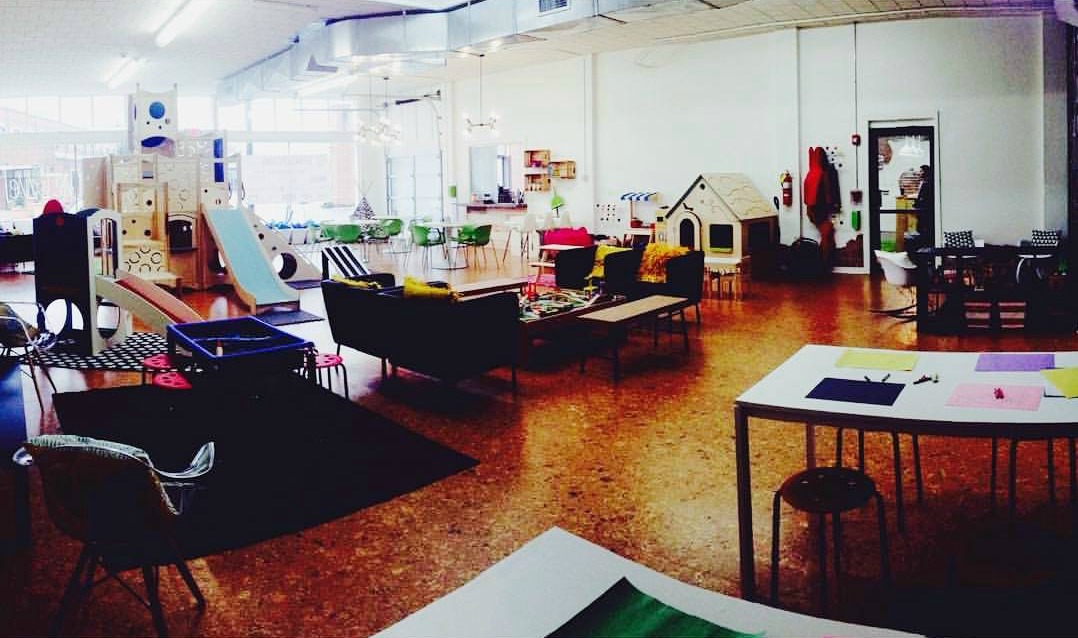 Share.the.Love KIDSCLUB
Share.the.Love is a place where kids can go to play and have a good time. But make no mistake, Share.the.Love is actually focused on the parents.
The large play space is well staffed with plenty of "Play Experts" whose job is to make sure kids are having fun and keep the space tidy. Tables are provided for parents to relax, chit chat, and sip on a hot beverage from Zetêo Coffee.
Plenty of unstructured play areas are scattered throughout the warehouse-sized space. Children can play with blocks, slide down the big slide, laze around on a giant, round hammock, color and even enjoy some sensory play. Daily structured activities led by Play Experts include Bubble Busting, Play-do Party, Paint Party and Parachute Play. Seasonal activities and new events like music classes and tinker time are always being added to the calendar.
Share.the.Love isn't just a play space or a parent's getaway; it is also a philanthropic effort. The Conners always hoped their business would support their growing family, but they also wanted to use it to give back to the community in a meaningful way. The Conners chose to partner with The CALL and Project Zero, both non-profit groups who work with Arkansas foster kids. 5% of all sales made at Share the Love are distributed right back to foster families throughout the state through these two organizations.
Share.the.Love also provides their space to The CALL to host informational meetings and hope to host some adoption events in the future. For every ten parties booked onsite, Share the Love will donate a free party to a foster family. The Conners felt people in their area wanted to respond to the needs of foster children, but many didn't know how. They took this awareness and responded by providing a space that met the needs of moms while also allowing them to do some good in their own community.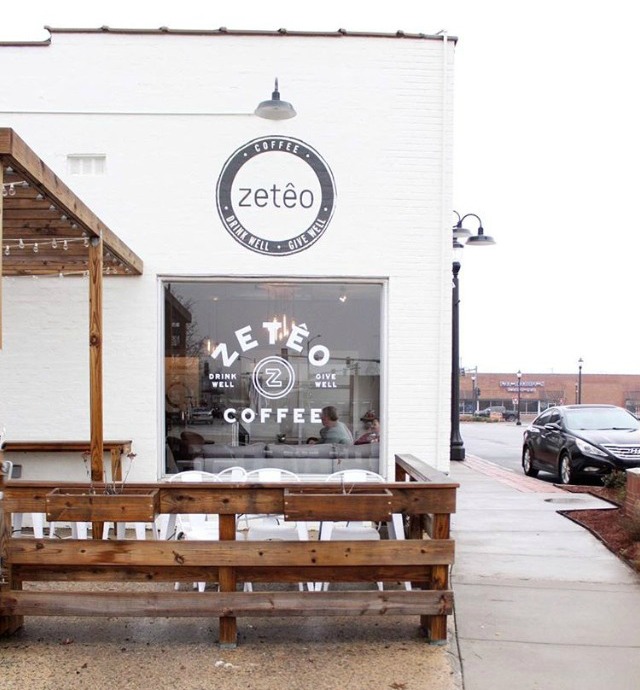 Zetêo Coffee
Zetêo is modern and trendy and just the place to connect with your artsy side. Metal chairs, concrete block tables, comfy couches and beautiful lighting create a space that is relaxing and fun. Zetêo is passionate about providing excellent coffee and the quintessential coffee shop experience.
Mitchell stood by his desire to create a business that meant something and Zetêo Coffee is also giving back in a meaningful way. 5% of all profits made at Zetêo are donated to Living Water International to help provide the installation and restoration of clean water wells in areas of need.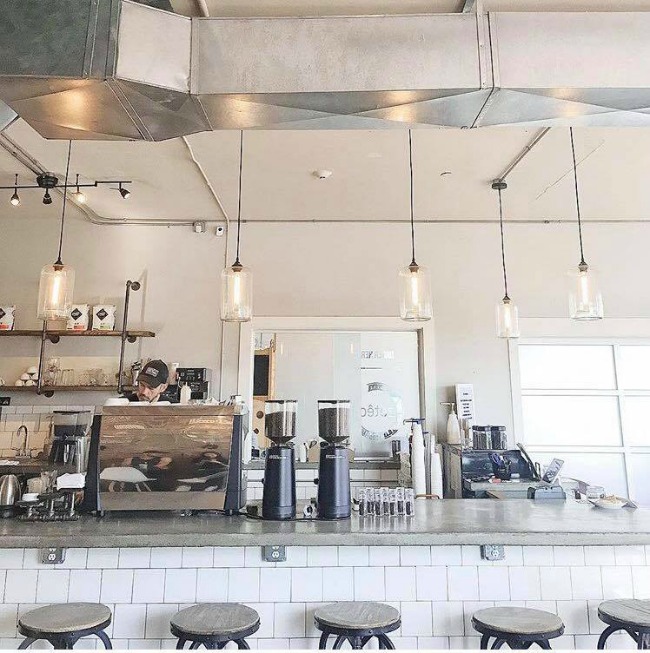 Zetêo is a Greek word meaning to search, seek out or crave and the definition personifies Jon and Trina Mitchell's goal to bring you superb specialty espresso-based drinks, an incredible atmosphere, and superior customer service. Drink well and give well.
For more information on Share.the.Love, please visit their website or connect with them on Facebook.
For more information about Zetêo Coffee Conway, you can visit their website or visit them on Instagram. You can also visit their store in downtown Little Rock.
Share.the.Love KIDSCLUB and Zetêo Coffee are located on Oak Street in downtown Conway, Arkansas.