Recently, I introduced my 7-year-old to camping at Woolly Hollow State Park outside Greenbrier, Arkansas. My normally-glued-to-the-iPad daughter wore the same clothes for three days, explored trails, and caught tadpoles in a creek – and she loved every minute of it. For the weekend, time was frozen back in "the good ole days" and kids were free to be kids. Bathing was optional.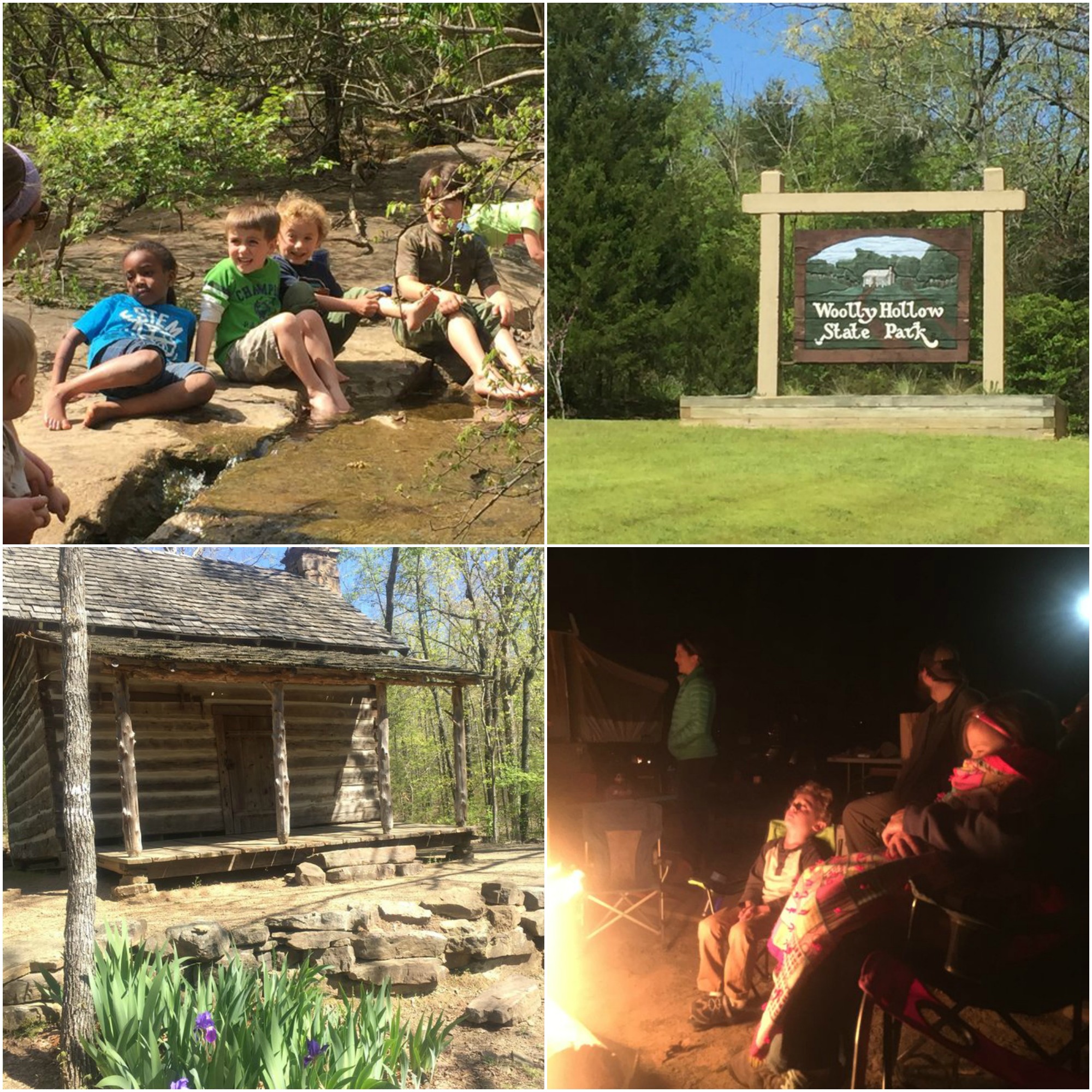 Woolly Hollow State Park is a perfect camp spot for families. There are sites for tents, campers and RVs with hookups plus a nearby bathhouse with toilets and hot showers; a lake for swimming (in the summer only), fishing and pedal boating; pavilions and picnic areas; and hiking trails for miles of exploring and discovering. One of the trails starts at Woolly Cabin, a historic log home.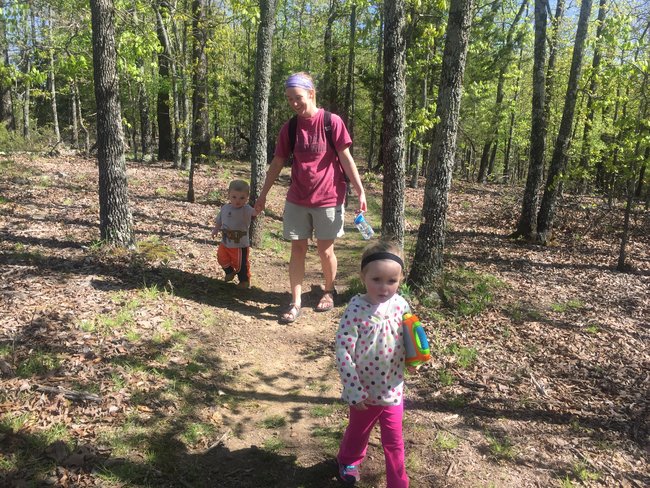 I'm a camping novice, so luckily we joined a group of camping pros and their kiddos. Here are some of the kid-friendly camping tips they shared with me:
Bring items to keep the youngest campers busy like sidewalk chalk and sand shovels.
Set up a kid-sized dining area with small, portable tables and chairs.
Bikes, scooters and skateboards are great things to have for the older kids when they aren't playing in the woods.
Remember the kids when planning the menu: hot dogs, pre-chopped fruits and veggies, and campfire cones are easy and well received by even the youngest campers.
Headlamps allow the kids to continue playing after the sun goes down.
Dress in layers since the spring weather can be fickle and nights can get cold.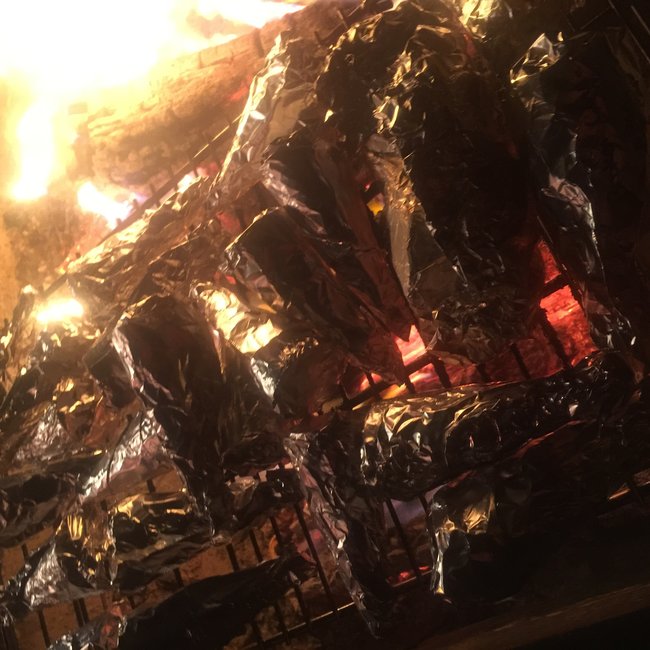 The most important thing I learned is to just enjoy the lack of a schedule and relax. My life, like most parents, is super busy. It was lovely to just linger at a natural waterfall. We took our shoes off and felt the water rush over our feet. We soaked up the wonder of the budding green trees and the cool spring breeze. We had leisurely conversations with friends and laughed a lot. We experienced true community.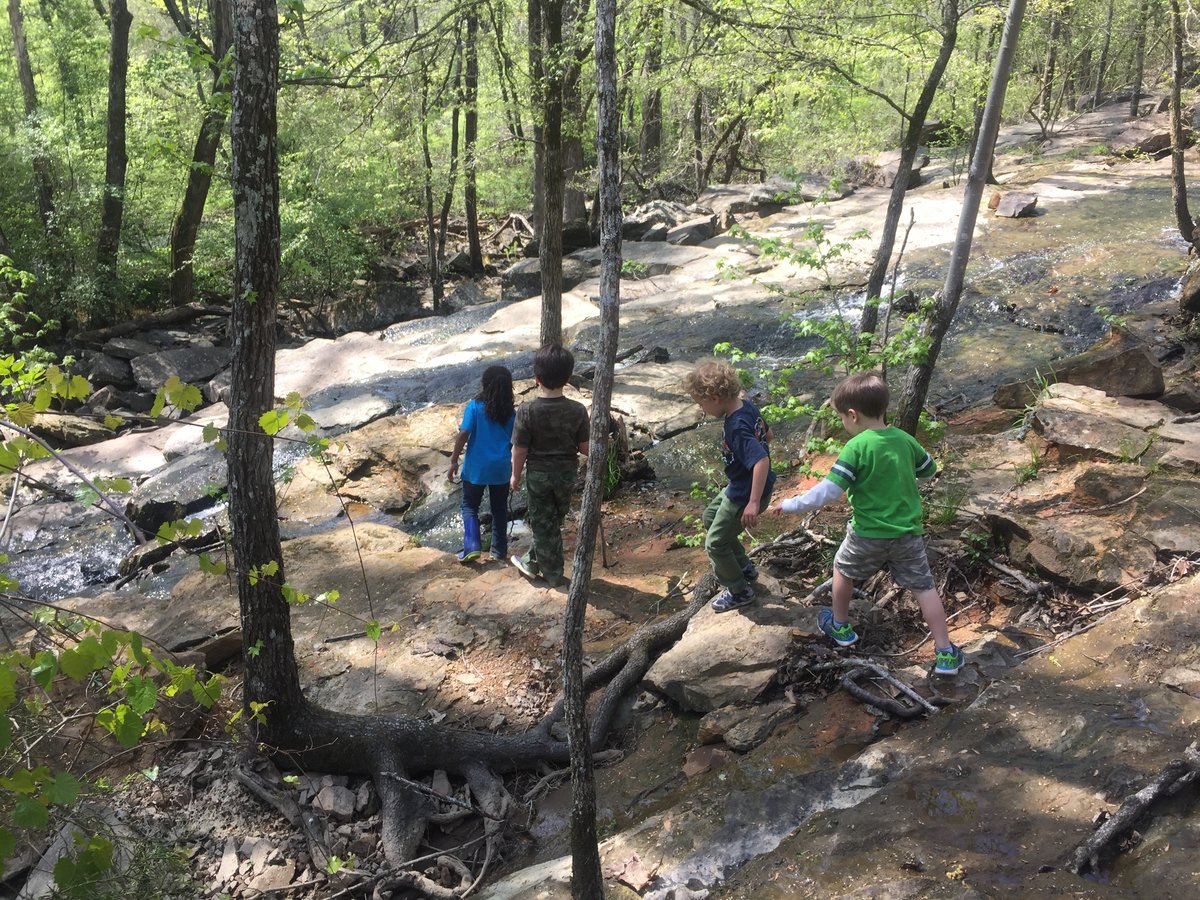 There are 52 state parks in Arkansas and over half of them offer campsites. Arkansas State Parks has a State Park Explorer program aimed at kids 6-14 years old to learn more about nature, history, safety and fun.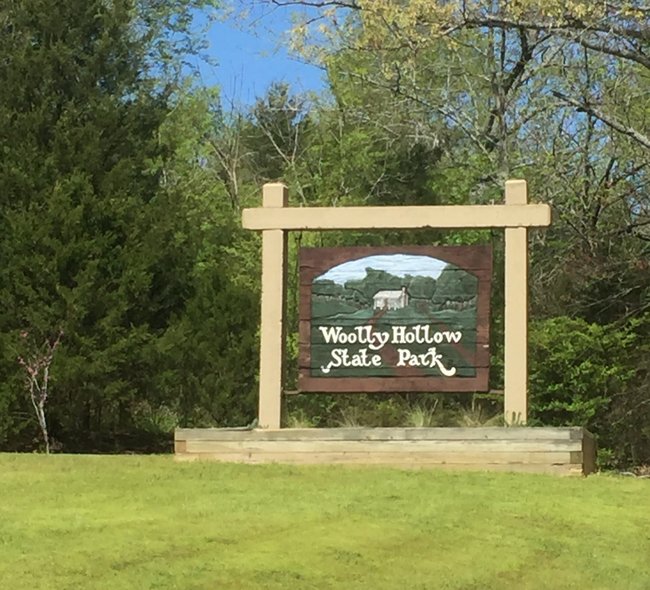 Woolly Hollow State Park
82 Woolly Hollow Road
Greenbrier, AR 72058