I love to hike, but I'd rather do it when it's cold. In addition to avoiding mosquitos, ticks, poison ivy, and oppressive heat and humidity, it's a more invigorating activity in cooler conditions.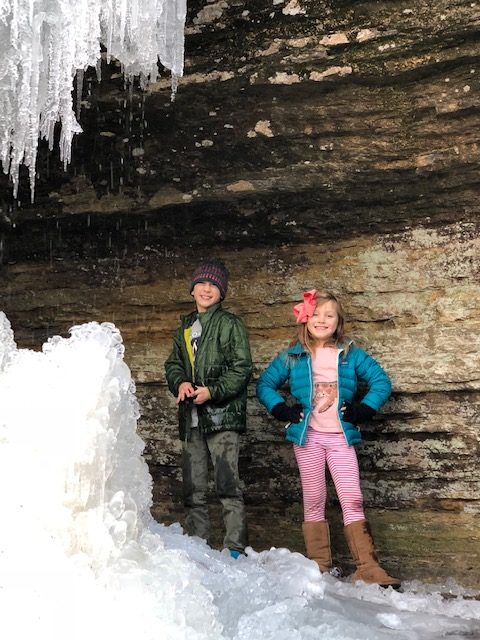 Winter and early spring day hikes, when the sun is shining, are among my family's favorite weekend activities. Because the trees have shed their leaves, the views are much more expansive than what you find during other seasons. Here are a few things we've learned along the way.
Know where you're going. AllTrails app is a great resource that allows you to identify trails based on proximity to your current location. The app rates trails as easy, moderate or hard; and provides directions, a map, trail length, and reviews and tips. The State Parks' website is also helpful.
Know your limits. It's important to establish a baseline for your family. We have learned that we average about one mile per half hour with our kids, who are 10, 8 and 5. We keep a steady pace, but a five-mile hike is about the upper limit of what works best for us right now. Carrying kids on the trail is not how I prefer to burn calories. Knowing your average speed is also important so that if you start later in the day, you're not stuck on the trail when it gets dark.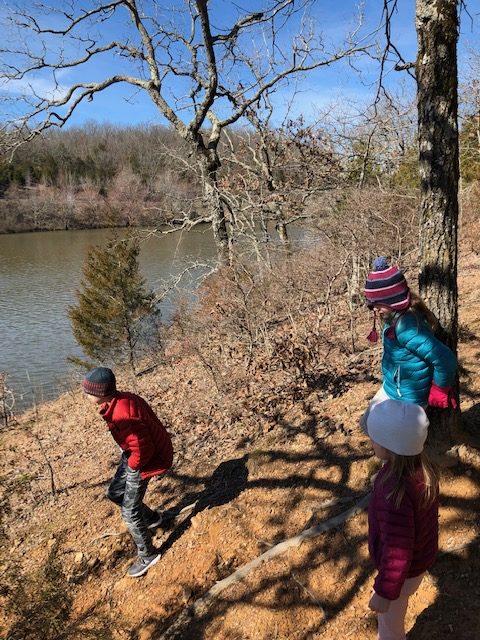 Dress accordingly. When you begin hiking when it's 40 degrees, it doesn't take long for your body to warm up. That means layering is key to comfort. Heavy jackets are not the way to go. They will be shed in no time, and no one wants to carry them. We do long-sleeved tees or polyester baselayers under lightweight jackets.
Use it as a teaching opportunity. From practicing reading and mapping skills to learning how to follow trail markers and identify native plant life, hiking encourages lots of lessons that seem fun, not forced. It also establishes healthy habits for lifelong exercise.
Leave no trace. Litter is one of the most discouraging things to encounter, and this is something we've drilled into our kids. It can be hard to make them understand why they need to stay on the trails and can't pick flowers, but these are also teachable moments. We live in a beautiful place, and must do our part to ensure that beauty for generations to come.
Here are our hiking trail picks in central Arkansas: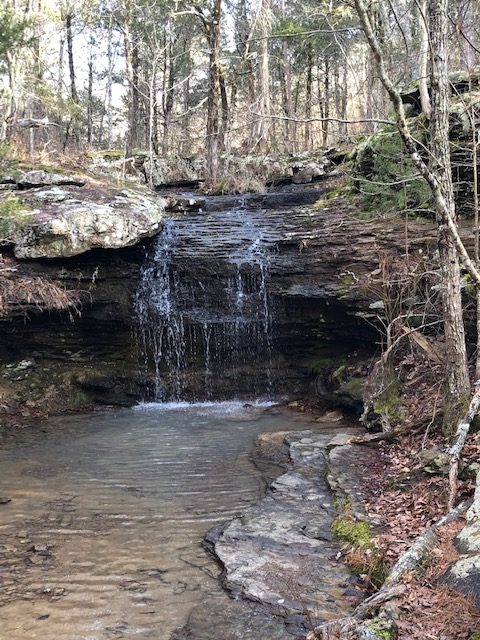 Petit Jean State Park: Arkansas' first state park is a much-loved go-to. Cedar Falls Trail is the park's most popular, and it's a must-see waterfall, but it's not our favorite. It's crowded, and we would rather not hike the same trail in and out, when possible. On a recent trip, we warmed up with the 1.25-mile Cedar Creek Trail, which winds along a scenic section of Cedar Creek above Cedar Falls, before moving on to Seven Hollows. One of the benefits of a place like Petit Jean is that you can really customize your day of hiking. Seven Hollows, a 4.5-mile loop, is one of our favorites. If you add the grotto, it makes it a 5-mile trip, and you may want to allow additional time to discover the other features like the "turtle rocks" and natural bridge. Our kids are natural explorers and climbers, so we try to factor in time for free play too.
Indian Falls Trail in Fairfield Bay: Our family is not quite ready for Sugar Loaf Mountain Trail, but Fairfield Bay has more than 30 miles of developed trails. At just under one mile, out and back, this trail features a waterfall and some surprises along the way.
Bridal Veil Falls in Heber Springs: This one is only half a mile, so it's best combined with other activity, like a trip to Sandy Beach, which is also great fun in the winter. AllTrails rates it as easy, but it's pretty steep, and young kids should be supervised. It's beautiful to view when the waterfall is frozen, and kids can climb around the rim.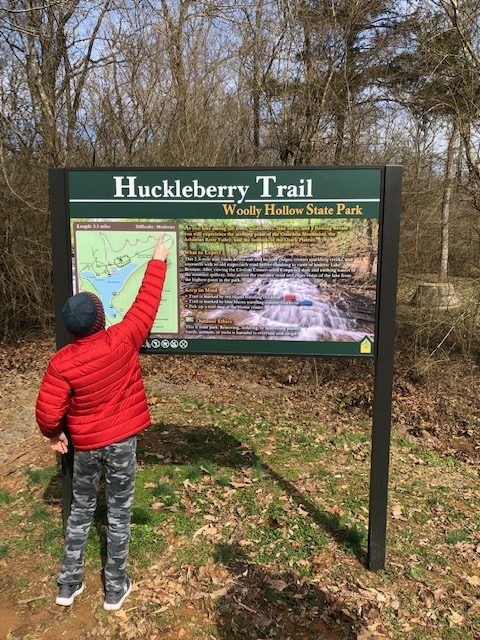 Huckleberry Trail at Woolly Hollow State Park: We're obviously fans of waterfalls, and on this trail, you're rewarded with the view at the beginning, if you start the trail on the opposite side of the visitor center. Woolly Hollow is a very popular destination in the summer, as it offers swimming access, but the 3.5-mile loop trail is a winter favorite for us.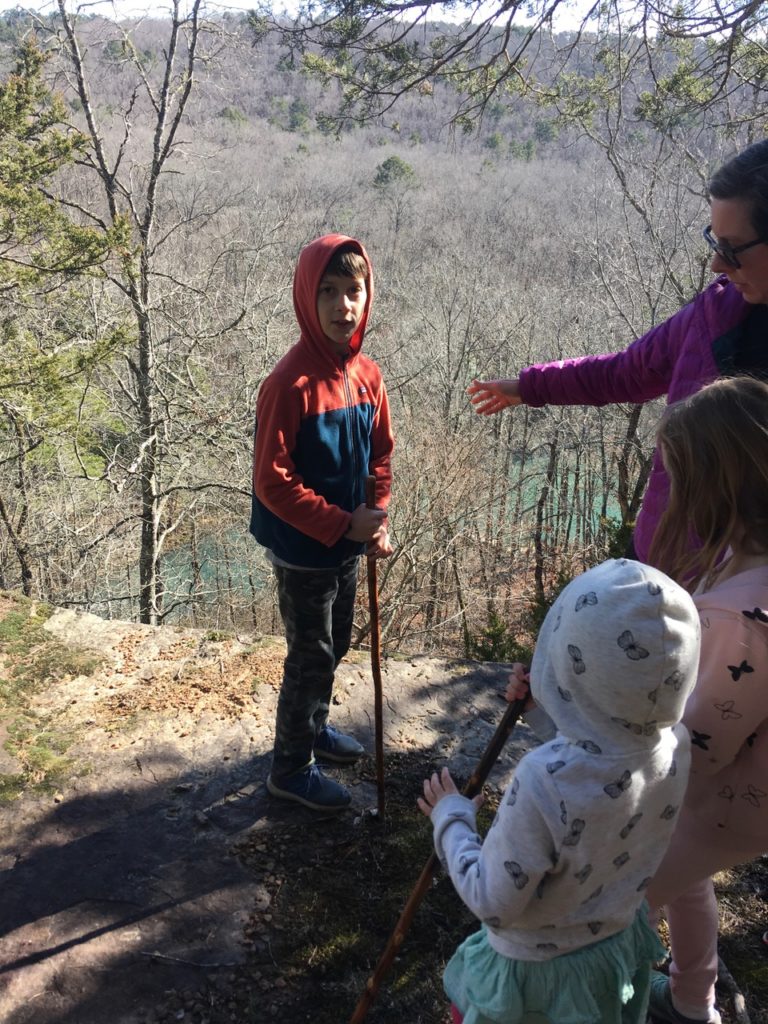 Overlook Trail at Big Creek Natural Area: This 2-mile loop trail in Wilburn is closest to our home, making it a good choice when we are short on time or decide to go hiking at the last minute.