When summer is in full swing and the outdoor temperatures soar, it's the perfect time to visit Professor Bowl West for indoor fun and games.   
The smelly bowling alleys have come a long way since I was a kid in the 1960s. 
My parents were avid league bowlers. My mother didn't drive, so often we would catch a taxi so that she could do her women's league bowling. A very skilled bowler, she often bowled the perfect game of 300. As a kid, there wasn't much to do but sit and watch and hope that we could go home soon.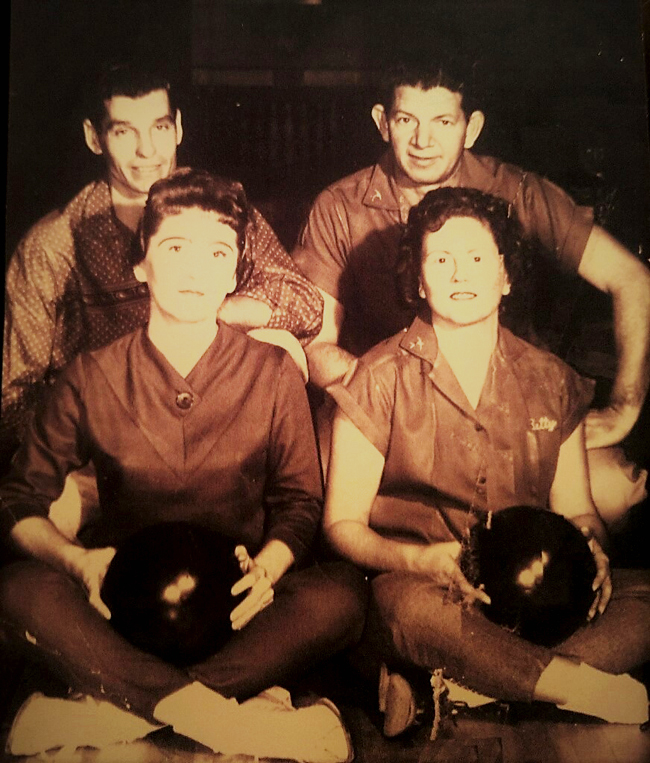 Tamara Dunning, native Arkansan and Professor Bowl Event Coordinator, along with owners Dave and Jeanette Gibson, have created a complete indoor fun center that offers activities for all ages to enjoy at Professor Bowl West. The 36 New Brunswick lanes and automatic scoring are perfect for the beginner or championship bowler. Kids are no longer forced to tag along and be bored while their parents bowl; now they are asking their parents to take them out for an afternoon or evening of fun.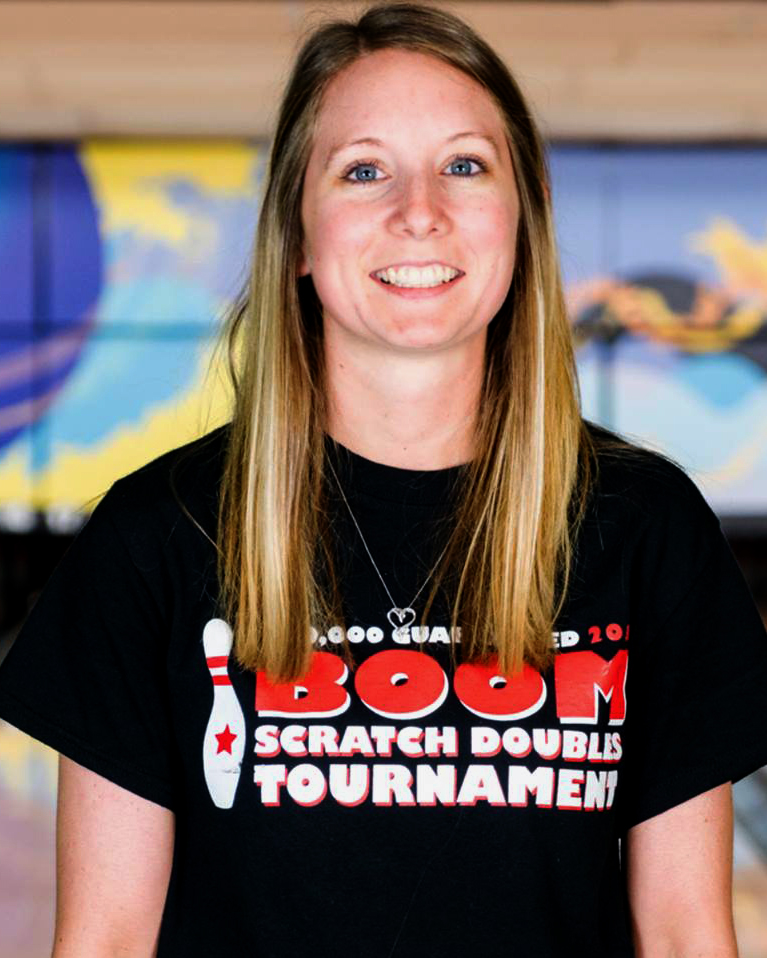 I first met Tamara when she worked with me before her current position. This petite lady would cart in ten or more 14-pound balls to and from the office to keep the outside weather conditions from damaging her investment. 
Tamara's father grew up bowling and hoped his daughter would share the love of the game. Tamara began bowling at the age of eleven and went on to participate in several youth leagues. She continued to bowl on the Benton High School team and after graduation, would bowl nights and weekends as she worked. Tamara is a member of the Central Arkansas United States Bowling Congress Women's Bowling Association (USBC WBA) and has achieved the perfect game score of 300 on several occasions.
Tamara turned her passion for bowling into the career of her dreams. She enjoys planning tournaments, special events and activities for all ages. She is currently working on the 2018-19 League Season. Registration begins in early August for all Fall Leagues.  
Tamara invited me to observe as she filled in on a Tuesday night Scratch Doubles team. "One of the best-skilled bowling league nights for the summer is Tuesday night," she said. I was excited just to sit back and watch. These players mean business! Money is collected for each game and at the end of the season prize money is awarded for various places. Tamara bowled strike after strike and would head over to coordinate the league then head back for her turn only to bowl strike after strike again.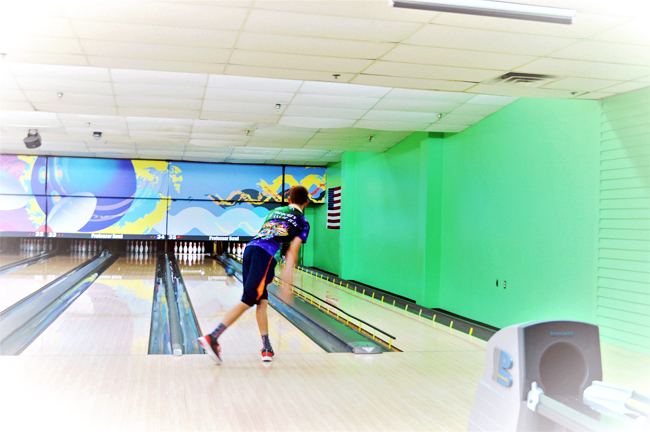 I had the pleasure of meeting Alex Roberts, a student of Benton Jr. High while I was observing other bowlers play. Alex was bowling with his mother on a team as part of the Generation Gap League. This league is designed to get parents involved with their kids and have some fun competition. At age 14, Alex is no novice and is very competitive. Alex grinned as he mentioned having a high game of 279 and an average of 207. They "pay-to-play" each week and the winnings are held into a scholarship fund until the kids graduate from high school. Grandparents, aunts, uncles and mentors are welcome to join this fun league and share their love of bowling.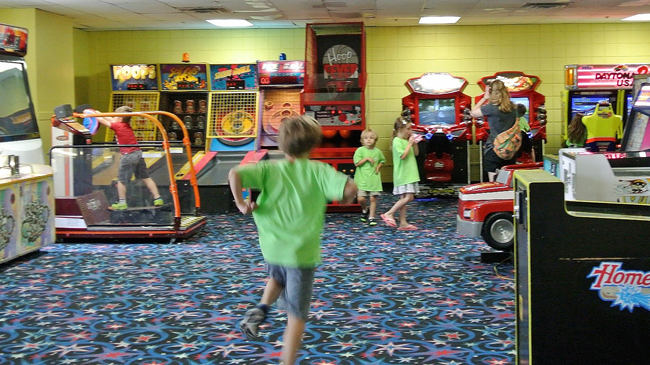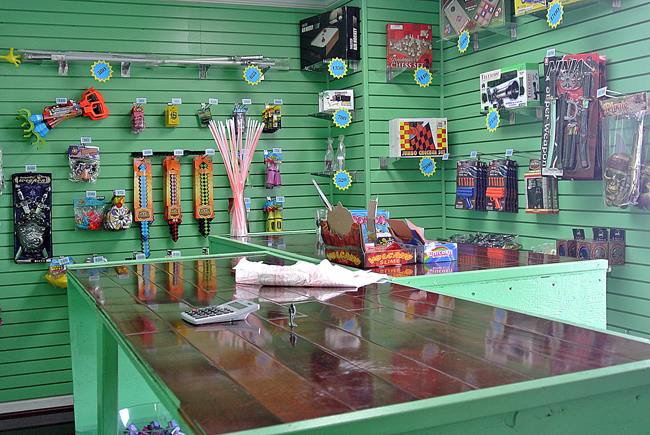 While some were watching the leagues bowl, others were playing arcade games. This fantastic game room offers a wide range of arcade games to keep you entertained for hours. Afterward, you can cash in winning tickets at the dedicated room just for prizes.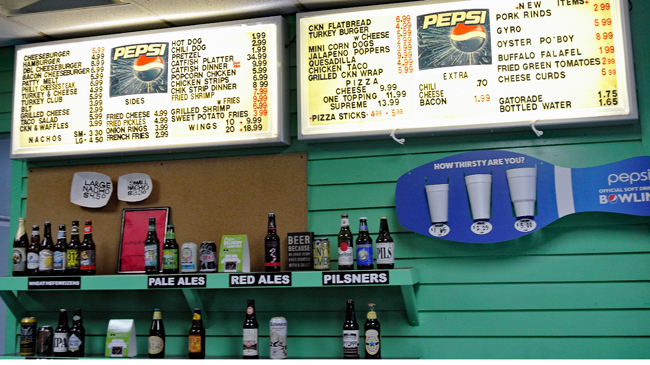 I didn't have to go far to find something to eat. The upscale snack bar offered a large variety of foods, snacks and drinks including catfish plates, chicken tenders, burgers, fries, shrimp, taco salads and plenty of healthy options including turkey burgers, wraps and flatbreads. Did I mention they had pizza and beer? In fact, over 250 craft beers, 18 on tap, and variety of wine coolers. 
Tamara invited me back the next day for lunch to watch the young kids bowl as part of the Kids Bowl Free Program. A perfect activity to get your kids out for exercise and beat the heat. Kids can bowl up to two games per day for just the cost of shoes. This program lasts from April 24 through October 31 and is available Monday through Saturday.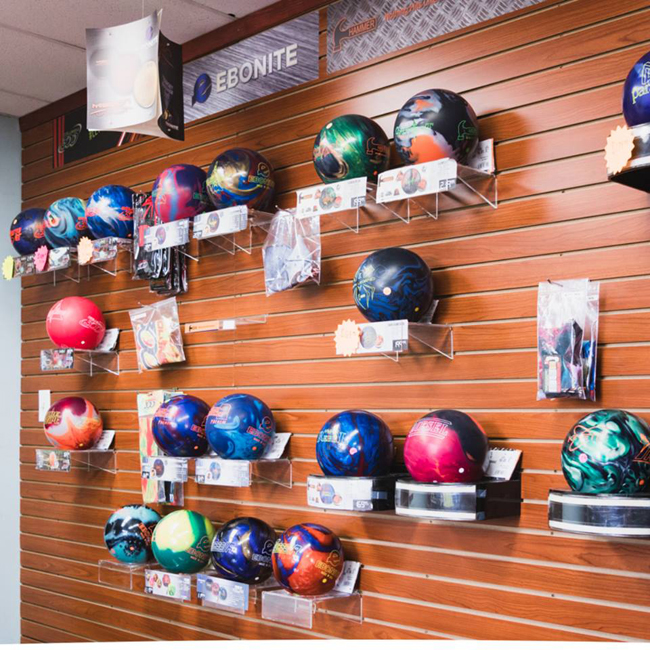 I ventured down to the Pro Shop located conveniently inside Professor Bowl West. The pro shop also includes clothing, shoes, accessories and custom bowling gear. James "Taco" and Nancy Burrows are the owners and are fully equipped to custom drill the bowling ball for your needs. A perfect Christmas or Birthday gift for the dedicated bowler.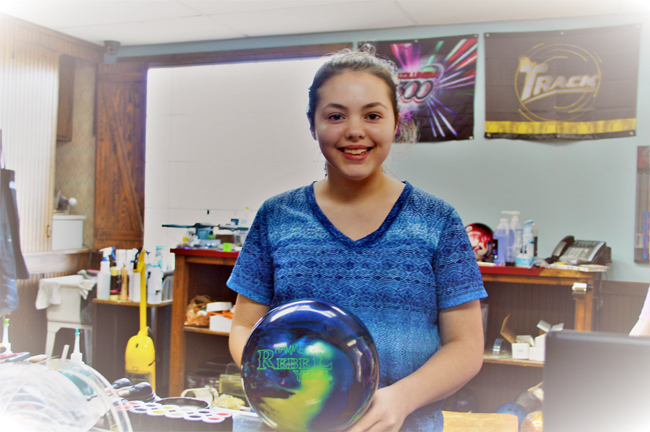 Jaymie Burrows (daughter) was assisting customers in the Pro Shop. At age 14, she is very knowledgeable about the game. Displaying a huge smile on her face, she said, "I recently bowled a 700 series with a high game of 278." 
Bowling is a great way to beat the heat and get plenty of exercise. I was excited to learn that bowling three games is the equivalent to walking one mile. There are discounted rates available for seniors as well as many various packages for everyone to choose from. Professor Bowl West is the perfect place for an upcoming birthday party for kids or adults with plenty of party packages available. 
Professor Bowl West is open seven days a week and has plenty of fun and entertainment to offer. Located in West Little Rock off Reservoir Drive (look for the unique tall structure on the hill) located at 901 Towne Oaks Dr., Little Rock, AR 72227. Be sure and visit their website for complete details and specials available.