In Arkansas,  we have a plethora of amazing outdoor activities to choose from. We've never lived in an area where there are so many things to do that involve the great outdoors. Arkansas really is a nature lover's paradise. Mountain biking is one of those activities, and if you're looking for an epic trail, NWA is the place to go.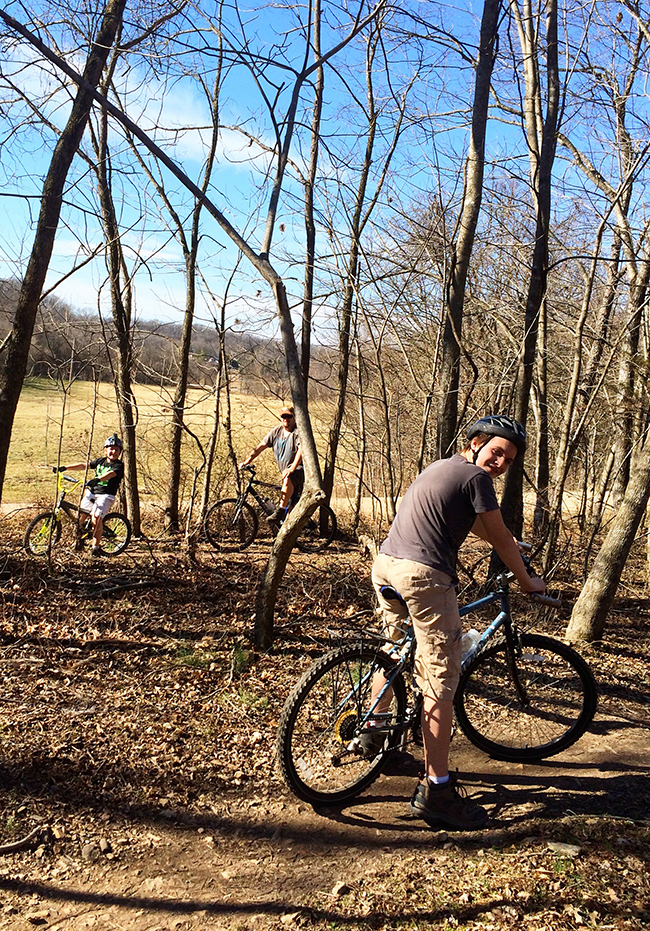 Our 14-year-old has taken up mountain biking over the last year. It's a pretty hot topic for him; a day rarely goes by where he's not talking about mountain biking. He has his favorite trails, and then he has a few he hasn't been on yet. With 200 miles of trails, I think it's safe to say that it'll never get old. He's got a LOT of exploring to do.
Below are 8 trails worth exploring in NWA. While these aren't all of the trails, they'll give you an idea of what's out there waiting for you.
Ready to hit the trails? Let's go!
Lake Atalanta
This is probably our favorite place to go as a family. We usually start at the Railyard in Rogers. There's a beautiful paved trail that leads all the way down to Lake Atalanta, and there are numerous mountain biking trails that venture off into the woods.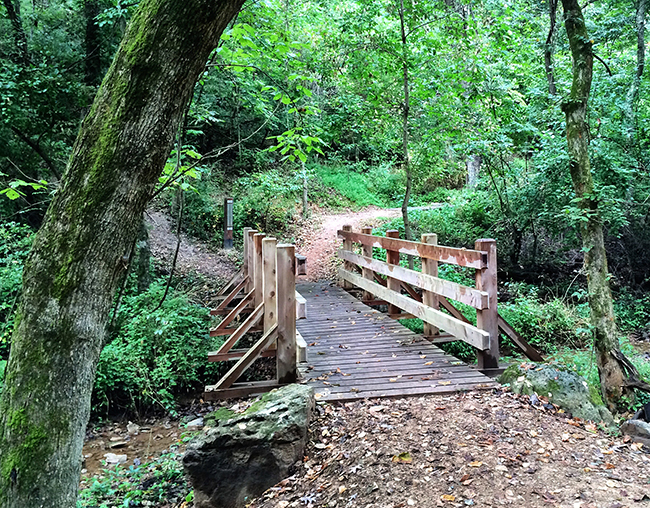 It's a gorgeous place, always full of activity, but still a very peaceful place to go. Dirt trails, wood ramps, and more lead to a great experience out on the trails.
Hobbs State Park
Within Hobbs State Park you'll find the Hidden Diversity Multi-Use Trail, a 24-mile long trail for mountain bikers, hikers and equestrians. This is one trail we haven't taken yet but definitely need to explore. The trail boasts quite a few uphill climbs through the forest and beautiful views of nearby Beaver Lake. 
Blowing Springs
Yet another amazing 6-mile trail on our list is Blowing Springs. Located near Bella Vista, this trail has it all in terms of outdoor beauty, from Blowing Springs Cave to bluffs and stream-like waterfalls. The trail also winds cliff side and is a more advanced trail. It's another trail that both mountain bikers and hikers can enjoy. Blowing Springs also connects to Slaughter Pen.
Slaughter Pen
Speaking of Slaughter Pen, this singletrack trail is another one of our boys' favorites. As mentioned above, it connects to Blowing Springs. It's a more advanced system of trails but accommodates riders of all skill levels, including our 8-year-old son who especially loves the bike park feature of Slaughter Pen.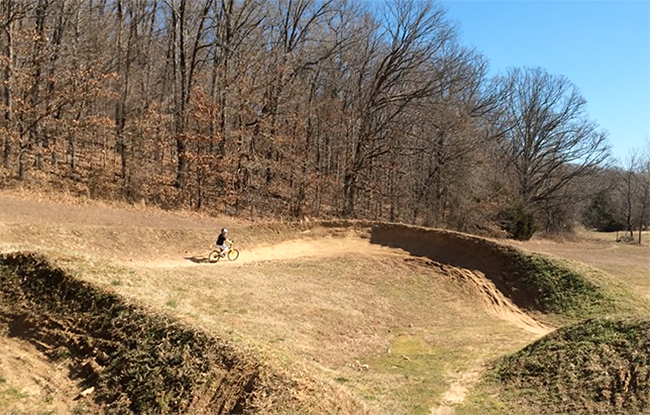 There are numerous trails (with log rides and other features) throughout the wooded areas of Bentonville, along with the bike park that also happens to run alongside a paved walking trail.
Upper Buffalo
Located in the Ozark Mountains are 40 miles of singletrack called the Upper Buffalo. If you want a more remote location, this is the trail for you. Nature lovers will eat this trail up, as it's centered around the headwaters of the Buffalo National River, a known area for beautiful scenery and wildlife.
Back 40
Connected to Slaughter Pen via the Greenway and Blowing Springs, the Back 40 is a new trail being built in Northwest Arkansas. Offering 40 miles of trails, it will be a mountain biking nature-lover's haven.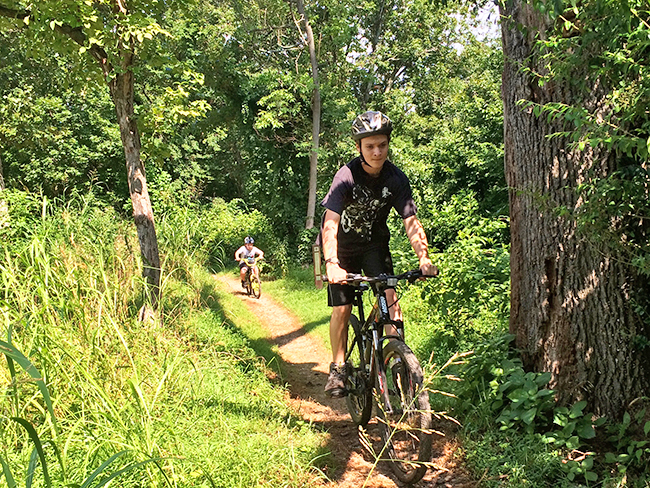 Mt. Kessler
If you're looking for a more technical ride, Mt. Kessler is a mountain biking trail located in Fayetteville and is the first mountain biking trail built in Fayetteville. It's filled with both climbs and downhill riding, along with a tight ride through giant boulders and a rock garden.
The Railyard
While the Railyard is a bike park, it's a place I can't leave off my list. When we head to the trails around Lake Atalanta, we always start at the Railyard.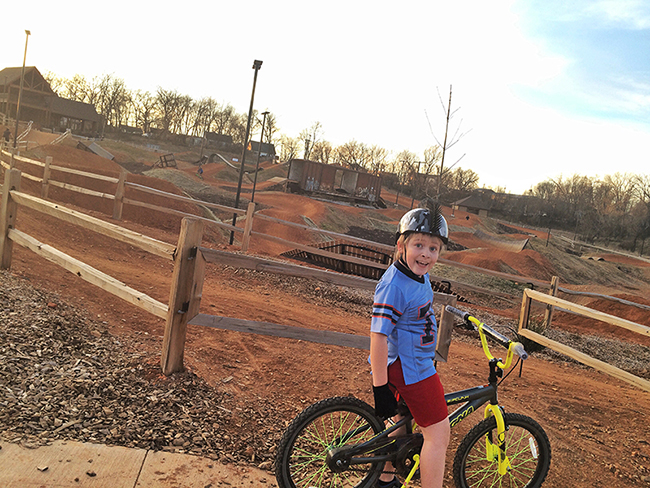 Free of charge, it's full of dirt jumps, wood ramps, and a big railroad car you can actually ride through smack dab in the middle of everything. They've also added lights to allow for nighttime riding. Different parts of the park allow for different skill levels, from beginner to advanced. Visitors can also walk around the entire bike park on a paved walking trail.
Northwest Arkansas is full of epic mountain biking trails; it's a little slice of heaven for mountain bikers and nature lovers alike. Just pick a trail and you're ready to ride. See you on the trails!