The Western Kentucky loss gave Arkansas an important lesson ahead of SEC play.
In basketball circles, they say the hook shot is dead.
Well, Daniel Gafford sure isn't buying that.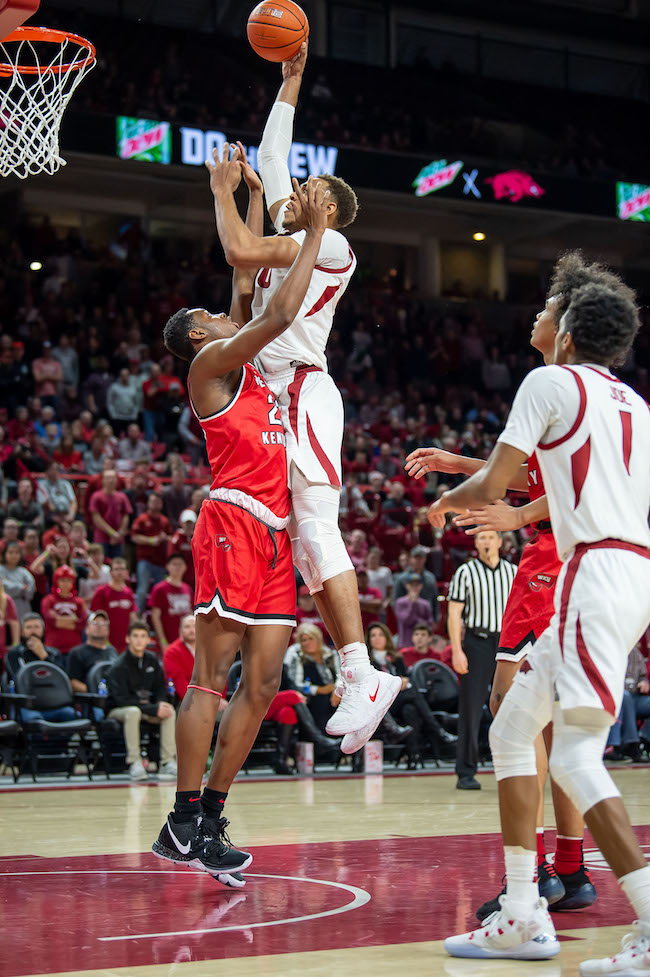 At least not after Saturday's game against Western Kentucky.
Gafford was on the receiving end of multiple hooks from the sharp elbows of Western Kentucky center Charles Bassey. While a couple might have been fouls that weren't called (Gafford complained a few times to the two referees working the game), most of it was simply physical play.
It got rough and tumble down the stretch. With 25 seconds left, Arkansas led by one point and Western Kentucky had the ball. As he had all game, Bassey, a 6'11, 245-pound behemoth, aggressively posted up. Gafford scrambled to get around him to take away the easy entry lob.
As Gafford circled, though, Bassey used his elbows to establish position and Gafford "flopped" to the ground. Since no foul had been committed, play went on. Razorback Adrio Bailey then had to rotate to cover Bassey, who passed it to the Hilltopper Bailey had been guarding.
Easy layup. Western Kentucky led 78-77, which ended up as the final score.
Let's be clear: this loss isn't solely on Gafford's shoulders. Although Bassey won the individual matchup, it wasn't by much. Gafford put in 17 points, nine rebounds and two blocks.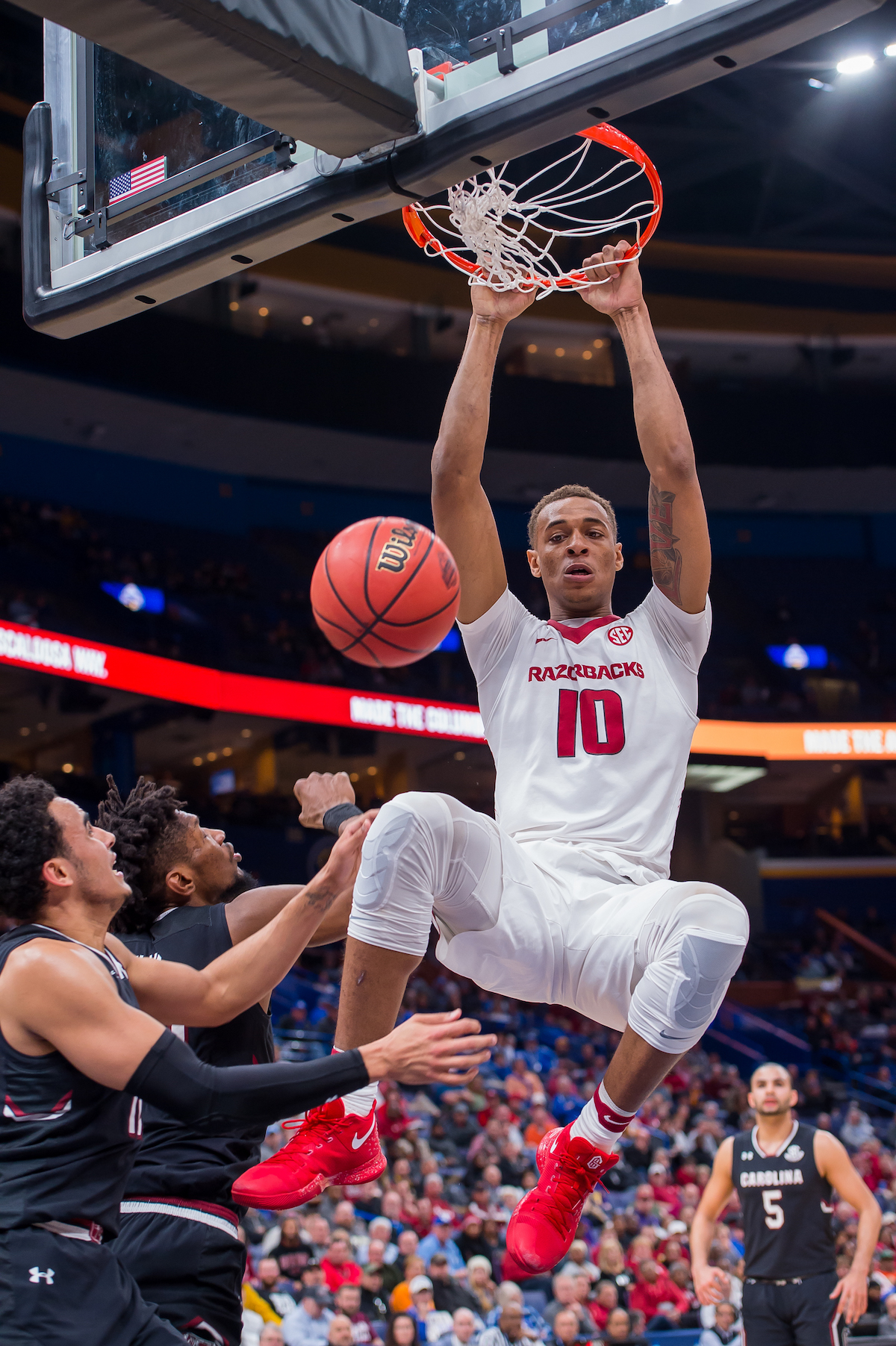 No, the 6-2 Razorbacks saw their six-game win streak screech to halt for many reasons. Bailey, who has been very good this season, struggled. The Hogs' defense was sluggish to open the second half and allowed too many open three-pointers. "It was the opposite of how we've been playing," Hogs coach Mike Anderson said. "Defensively, I thought it was one of our worst performances."
Arkansas shouldn't have bricked seven of its 16 free throw attempts. And, finally, why did shooting prodigy Isaiah Joe (who finished five of 10 on threes) get only one shot attempt in the last 8:50 of the game?
All the same, Gafford's flop cost the Hogs dearly. Had he stayed on his feet, Arkansas might have squeaked by with a nail-biter of a win.
Yet such a victory wouldn't have taught as memorable a lesson: If Gafford doesn't toughen up, SEC opponents will eat Arkansas alive.
Come conference play in January, every team is going to go hard at the 6-11, 234-pound sophomore from El Dorado. Against elite teams like Tennessee and Auburn, most of the hacking and hooking will come from smaller players. A few teams will trot out heavy artillery closer to Bassey's size and caliber. For instance, Mississippi State freshman Reggie Perry, a former Razorback commit, goes 6-10 and 245 pounds.
Gafford knows what's coming. He's been through the SEC gauntlet before. For the most part, he's been a warrior this season and proven he can be plenty tough. Heck, the man got his face stepped on in the Texas game and kept playing. Gafford has delivered 98% of the time, good enough to enter into the conversation for best Razorback big man ever.
But he's cut from a different bolt of cloth than the other greats like Joe Kleine, Oliver Miller, Corliss Williamson and Bobby Portis. Those guys had very strong lower torsos and were hard to push around inside. Gafford is quicker, longer and has better jumping ability, but his base isn't as strong. That hurts against players with Bassey's brawn.
To compensate, Gafford must resolve to stop flopping and worrying about what is and isn't a foul. There's going to be plenty of chances to do both against the onslaught that is coming, but he can't succumb to temptation. If he stays upright, and battles through, he has the chance to lead Arkansas to a very special year.
Photos courtesy of Razorback Communications.