When we first moved to Conway over 10 years ago, we enjoyed living downtown and loved being able to walk to what became some of our favorite spots. One such spot was Stoby's Restaurant. The tiny local eatery had been a popular establishment for almost 40 years. But in March 2016, a fire caused extensive damage to the restaurant. Owners David and Patti Stobaugh were determined to rebuild and keep Stoby's an integral part of the Conway story.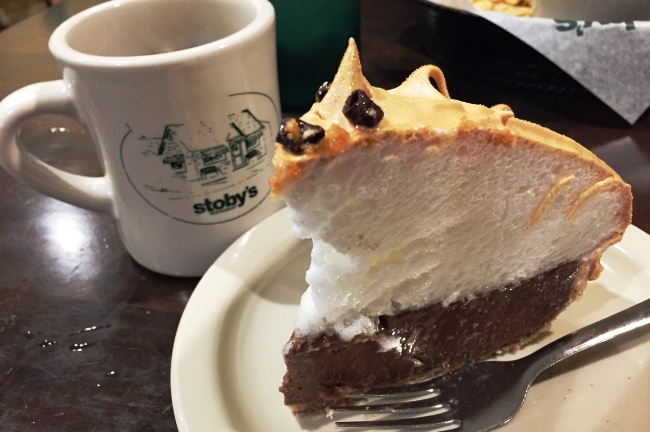 Once upon a time, Mrs. Florence Smith owned a pie shop in Conway. One summer in 1980, David Stobaugh offered to split the rent with Mrs. Smith. He would sell sandwiches while Mrs. Smith sold her pies. But Mrs. Smith had another plan. Tired of the headaches attached to owning an eatery, she agreed to sell David her oven and a steel table for making pie crust. Thus, Stoby's was born. Mrs. Smith became Stoby's first employee as she continued to roll out her famous cakes and pies. Many still served at Stoby's and Patticakes (the bakery behind Stoby's and where that old steel table still resides) such as the Italian Crème Cake, strawberry cake and chocolate cheesecake.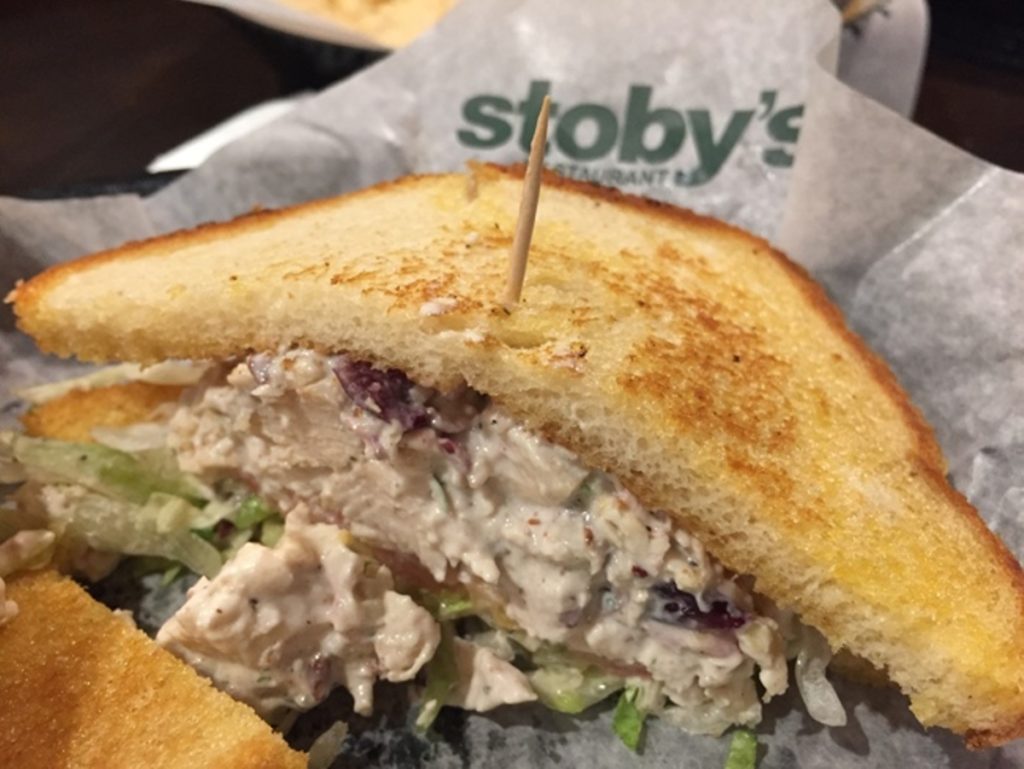 You can't turn too many corners in Conway without running into a Stoby's story. Marriages began as first dates over a bowl of their famous cheese dip. Students walking over for tasty sandwiches and pies after classes or sports practice. Many charities and organizations that have benefited from the pancake breakfast fundraisers.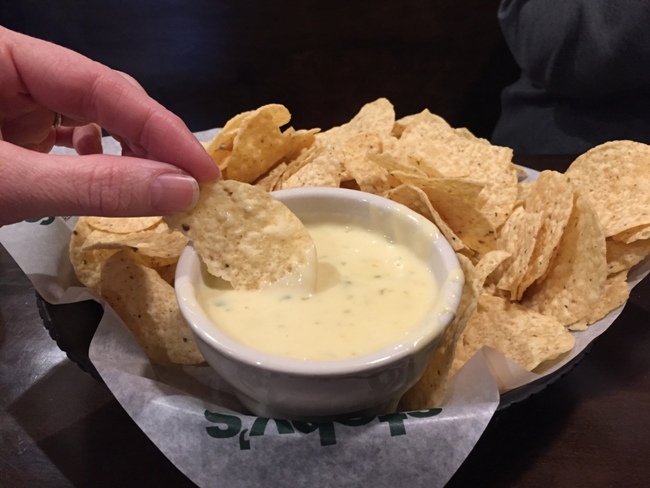 Stoby's had too much of a history and foundation to not bring it back bigger and better than before and they reopened in August 2017. The original building only sat 64 and during peak times it was difficult to find a table. The new building feels familiar yet palatial in comparison with seats for 139 inside and 30 on a new pet-friendly patio.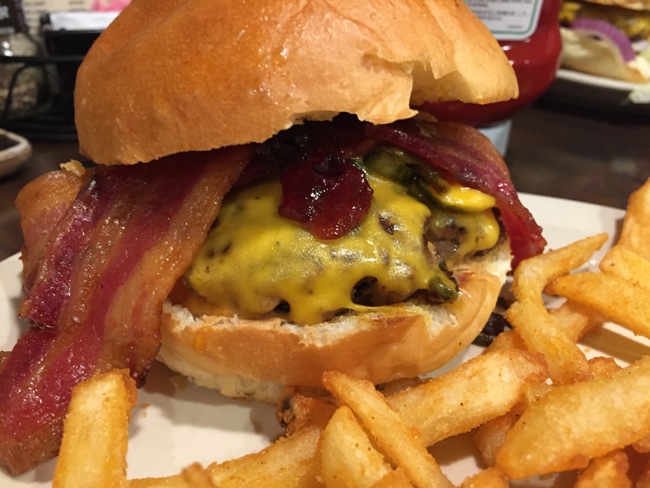 "Basically, my design intent was to give them the "original" Stoby's with an addition that would or could have been done at any point in time. I believe I achieved that and I'm proud of my work." – Architect, Steve Hurd, Hurd Long Architects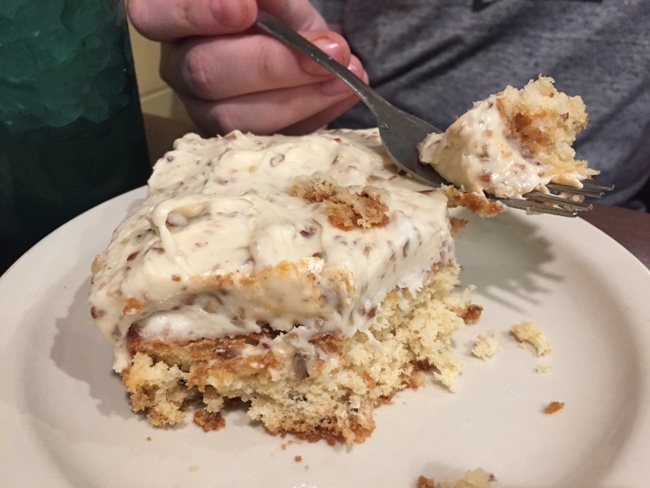 The walls are decorated with works of local artists as well as a wall full of memories acquired during the rebuild when they invited the community to make its mark. Stories and well wishes were written on the studs and subfloors. You can also find a timeline of the establishment and the many lives it led at the corner of Donaghey and Robinson.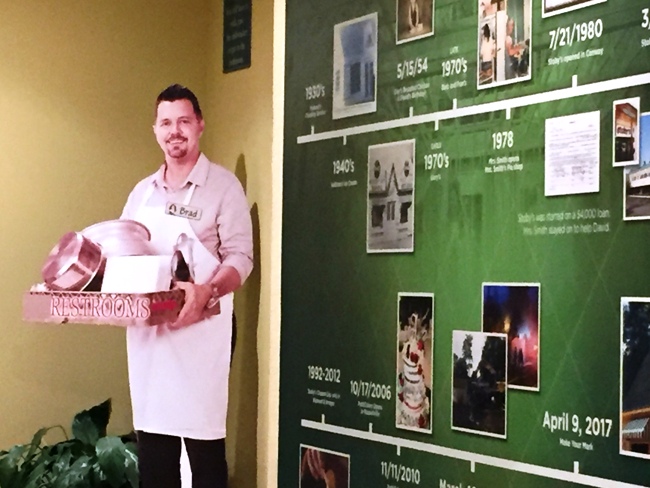 "My favorite things about going to Stoby's are the white cheddar dill soup and our favorite waitress Betty when we pop in for breakfast." – Jerusalem Greer.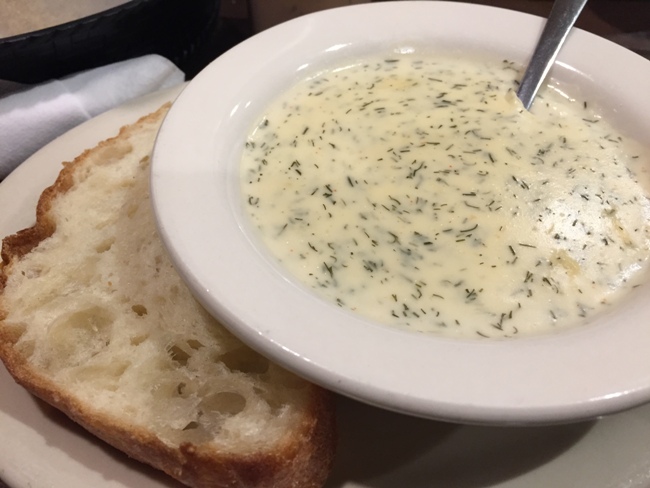 While they celebrate the rebirth of the new building, the Stobaughs are passionate about not forgetting the past and special nuances that made Stoby's memorable or other food traditions of Conway. They are on the hunt for old recipes from the great restaurants of Conway's past. Look for items such as The Breakfast Sandwich from Something Brewing, Brown Gravy Fries from Clawson's Truck Stop, and Rotisserie Chicken from Tommy's Restaurant. And if anyone has a lead on the famous Bleu Cheese Dressing recipe from Tommy's be sure to send it their way.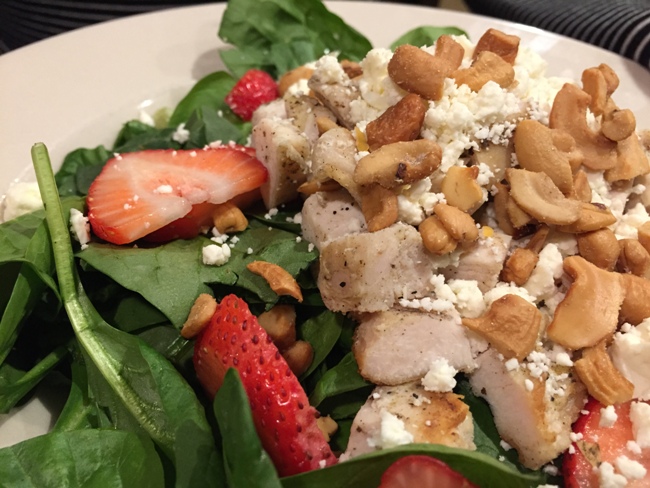 Anyone that ever visited the original Stoby's knows the odd little jog through the kitchen and past the dishwasher while heading to the restroom. One of the great advantages of the new larger space was that there's room for everything to have its own space. But you don't have to miss the dishwasher experience. Stoby's found a humorous way to keep the tradition alive and raise money for local charities with the title of Honorary Dishwasher. If you head to the restrooms you will notice a life-size cutout of Brad Lacy (President of the Conway Area Chamber of Commerce), the very first to hold the honorary position. Honorary dishwashers host Sunday Pancake Breakfasts with all of the proceeds going to their favorite charity. You can snap a photo with Brad and post to social media with the hashtag #stobysdishwasher.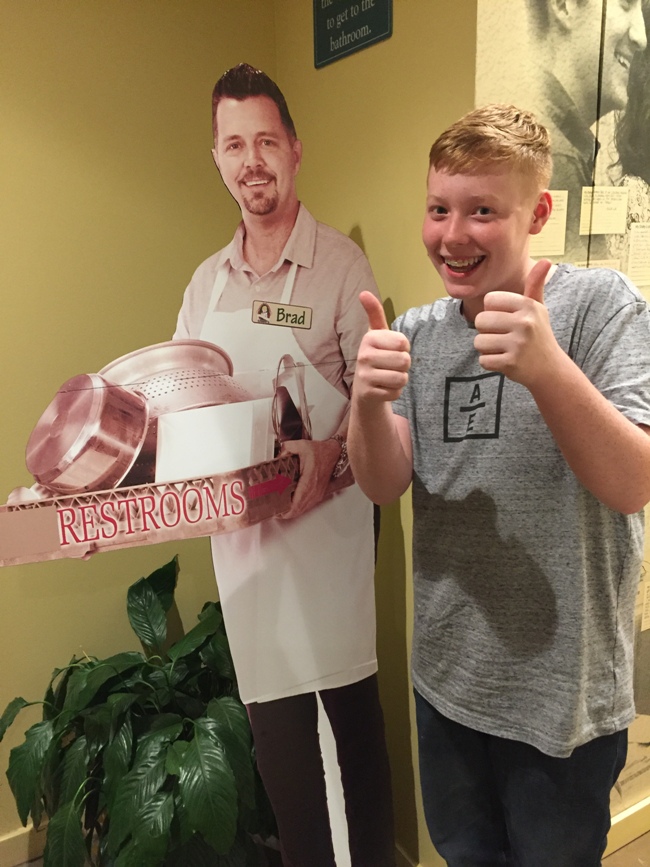 So, if you're passing through Conway and looking for a great place to grab a sandwich, hamburger, or salad or you just need a piece of pie with mile high meringue stop in at Stoby's Restaurant. Make some of your own memories. Stoby's is located at 805 Donaghey Avenue just north of the UCA campus. For more information, follow them on Facebook or check out their menu online.