The day of his brother's funeral, Al Bell wandered off to his father's backyard in North Little Rock, unable to interact with relatives while coping with losing a second sibling to murder. While there, he sat atop the hood of an old school bus once used to haul cotton pickers and allowed his feelings to form into words.
"I know a place, ain't nobody crying, ain't nobody worried, ain't no smiling faces lying to the races, I'll take you there," he recited, mimicking the bass line. "I sat on that bus singing it and couldn't do anything but emote after that."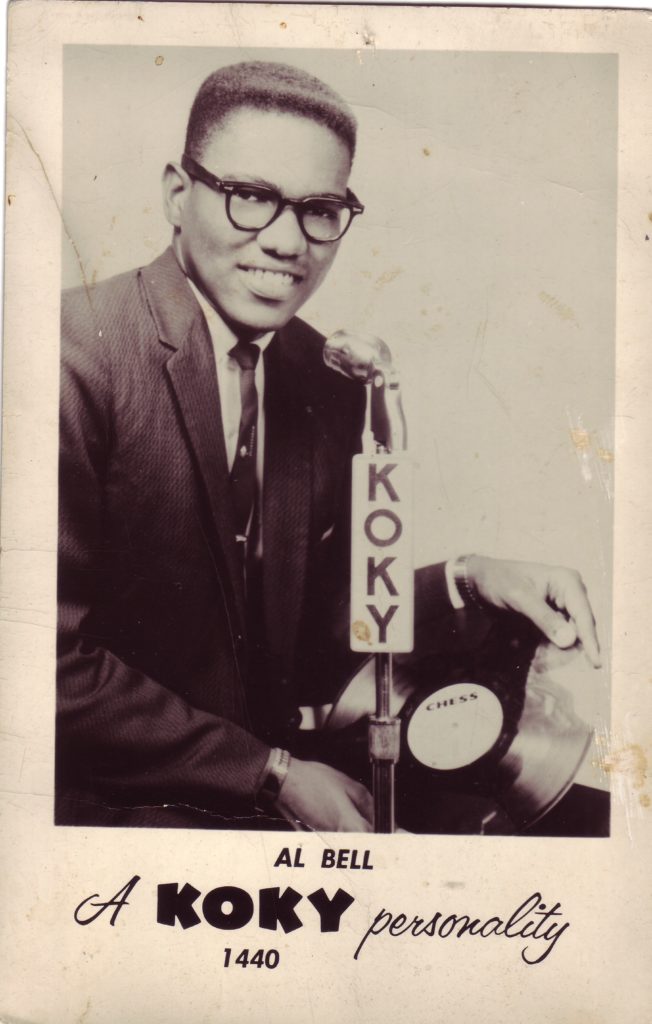 Later recorded by The Staple Singers and released in 1972, "I'll Take You There" held the No. 1 spot on the Billboard Hot 100 for 15 weeks and became one of many hits during Bell's leadership with Memphis-based company Stax Records.
Born in Brinkley as Alvertis Isbell and raised in North Little Rock, songwriter and producer Bell is the former chairman and owner of Stax Records, former president of Motown Records Group, and current president and CEO of Al Bell Presents, a North Little Rock-based career development company for recording artists.
"I understand that our music is an art form, and I hear many of the younger people talk about the 'old school,'" he said. "The Mona Lisa is an 'old school.' It is more valuable today than it was when it was first painted. I want to subtly cause the millennials to understand and appreciate our authentic music as an art we don't want to lose."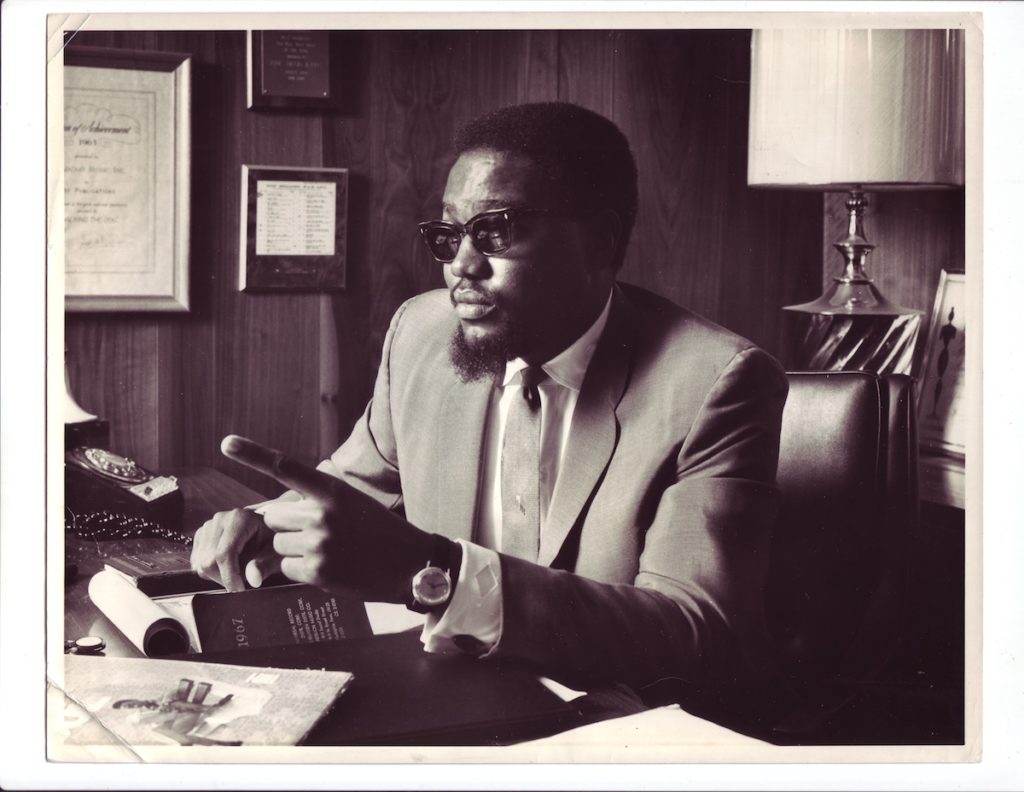 Bell helped enrich and promote that soulful art form during his tenure with Stax from 1965 to its end in 1975. He can't sing and he can't dance, he said, but his uncanny ability to understand why people gravitate toward a record helped him through much of his success.
A former popular disc jockey, Bell came on board to Stax as the national director of promotions when the company was $90,000 in debt. He used his sought-after marketing expertise to build relationships with wholesalers, club owners and retail outlets. This ultimately strengthened the label, which beforehand had focused on creating the music, not marketing it.
"In nine months, I turned it around from $90,000 in the hole to generating $1.5 million, and the rest is history," said Bell, who added that by 1975, Stax was appraised for $67 million.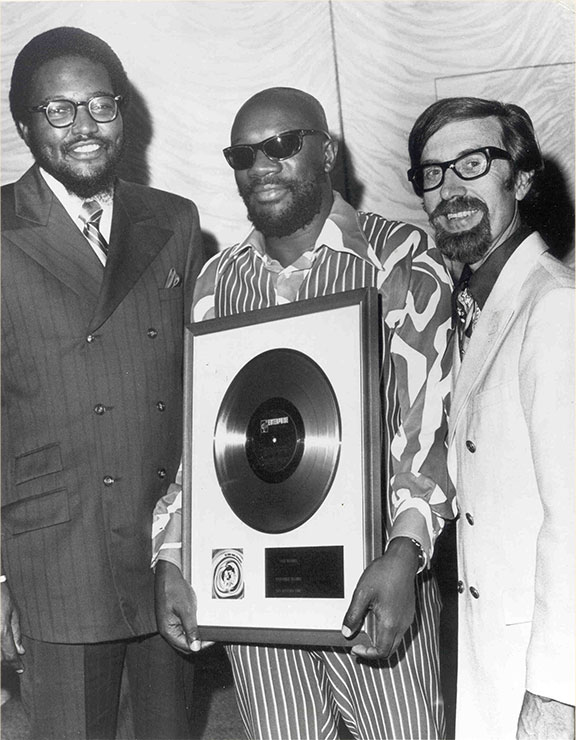 In 1972, Bell, who had then held the role as executive vice president, bought the company from its co-founder Jim Stewart and became the chairman and owner. He worked with Grammy Lifetime Achievement Award-winning artists such as Otis Redding and Booker T. and the MG's. He had a different relationship with each talent. One of the highlights from Bell's Stax years is prompting the recording of Isaac Hayes' 1969 Hot Buttered Soul, which, despite naysayers believing black people couldn't sell albums, sold 3 million copies the year of its release. Stax's records stayed true to the label's distinct "bottom sound" driven by bass and drums, which proved popular among both black and white audiences.
"They didn't have to compromise the integrity of the art to make crossover music," Bell explained.
Though popular music was moving away from soul in the 1980s, that time also brought significant career moves for Bell. He became president of Motown Records Group, then based in Los Angeles, and helped sell it to the MCA/Boston Ventures Group. He also founded Bellmark Records, which released Prince's R&B-pop hit "The Most Beautiful Girl in the World," and Miami bass rap songs "Whoomp! (There It Is)" by Tag Team and "Dazzey Duks" by Duice. Along with releasing hip-hop songs, Bellmark remained focused on soul artists such as Johnny "Guitar" Watson and The Rance Allen Group, preserving the soul music that Bell said is indigenous to black America.
"It was a company that set out to prove that, even though [soul] had been destroyed at the retail level and at the company level, our authentic music was still in demand and still alive as an art form," he said.
Bell's current venture, Al Bell Presents, kicked off in 2008 and provides a platform for "performing artists with authentic art," he said. Through Al Bell Presents, artists are equity owners in the assets created as a result of their talents, helping them exercise their talent while also becoming business people.
"It's important to preserve [soul music] and continue to perpetuate it because it's an art form that's ours, and I want to see that happen," he said. "And I'm committed to making this happen."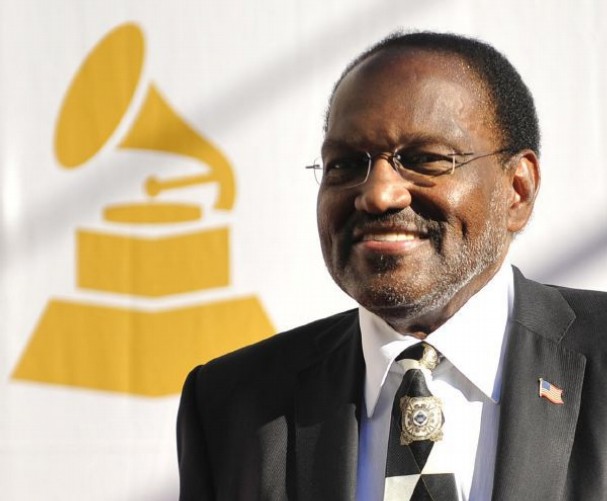 In 2011, Bell received the Grammy Trustees Award, which the Recording Academy's National Trustees presents to those who have made distinguishable non-performative contributions to the recording industry.
"All I could say was, 'My industry finally recognizes me now,'" said Bell, who said many Stax Records should have been considered for Grammys. "I cried. It's been a battle for me out here as a black man. For my industry to recognize me in America, I said, 'OK. Thank you.'"
No matter what stage of his music and business career, Bell reflects lovingly on his time with Stax, which produced music that reflected the lives of its creators and listeners. The heart and soul within songs such as "I'll Take You There" is a spirit that Bell said today's listeners can still celebrate and protect.
"It was a soulful experience because we dealt with soul music," he said. "It's not about the color. It's about the music that reflected what was going on in our lives, our lifestyles and our living. It was just a part of our spirit, our inner being."