Festivals galore! You have to love the hometown goodness of this great state. All over the state locals work together to bring a festival to community members and visitors to the area. There are several unique ones to pick from this weekend! There will also be a thumb-picking guitar contest and fiddler convention for all to enjoy.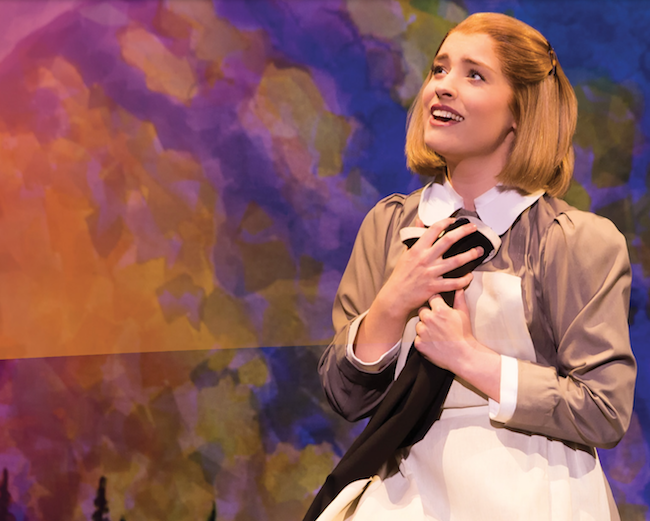 The Sound Of Music (Fayetteville)
The hills are alive! The beloved musical story of Maria and the von Trapp Family will once again thrill audiences with its Tony®, Grammy® and Academy Award® winning Best Score, including "My Favorite Things," "Edelweiss" and the title song. 
Venue: Walton Arts Center
Date: May 15th- May 20th
Time: Varies
Admission: Varies- Tickets Required
Contact: Click Here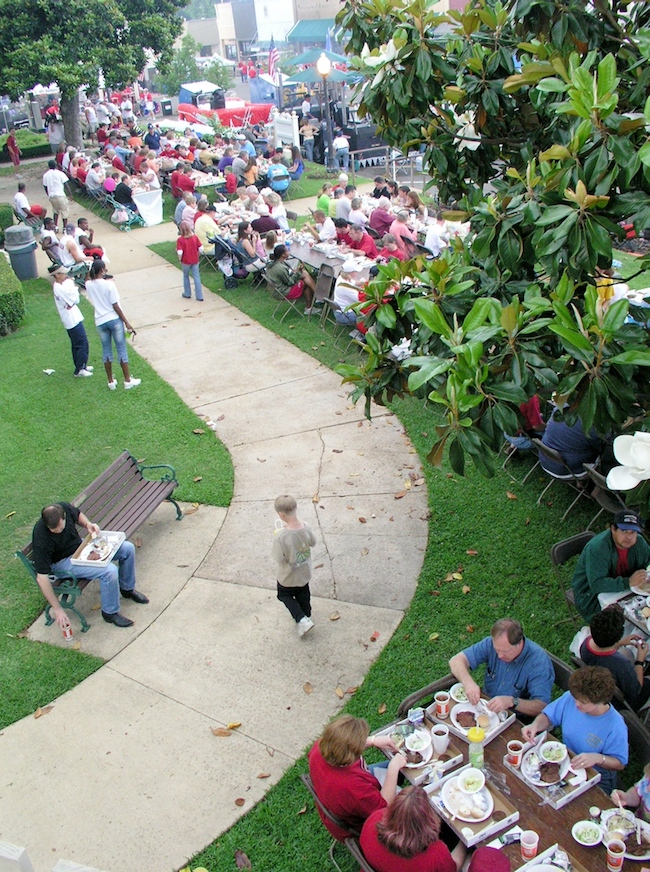 30th Annual Magnolia Blossom Festival & World Championship Steak Cook-Off (Magnolia)
Head to Magnolia this weekend for a world Championship steak cook-off, parade of cookers, 5K race/walk, unique arts & crafts vendors, 68th annual art show, car & truck show, jet boat show, motorcycle show, Baggo tournament, beef eating challenge, fishing tournament and a  canine fun show. There will also be free concerts, food vendors, and a children's area.
Venue: Historic Downtown Square
Date: May 18th- May 19th
Time: Varies
Admission: Free
Contact: Click Here
35th Annual Arkansas Fiddlers Convention
Don't miss this event that will feature stage performances and jam sessions from fiddlers from all over Arkansas and beyond.
Venue: North Arkansas College- South Campus
Date: May 17th- May 20th
Time: Varies
Admission: Free
Contact:  Call 870-429-6174 or Click Here for schedule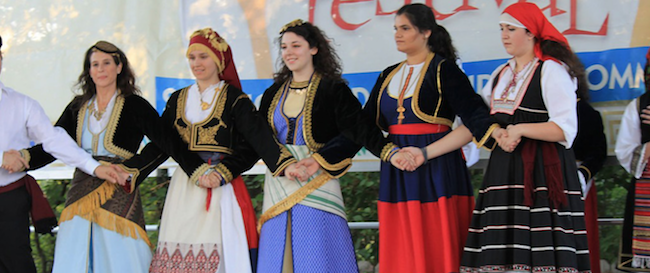 34th Annual International Greek Food Festival
The largest ethnic festival in Arkansas has been serving food to friends and the community for over 30 years. In addition to wonderful ethnic food, the event includes live entertainment, children's activities, an indoor gift market, and church tours.
Venue: Annunciation Greek Orthodox Church (1100 Napa Valley Drive Little Rock, AR 72211)
Date: May 18th- May 20th
Time: Varies
Admission: Three canned food items or $3 (All proceeds for charity) Children 12 and under are FREE
Contact: Click Here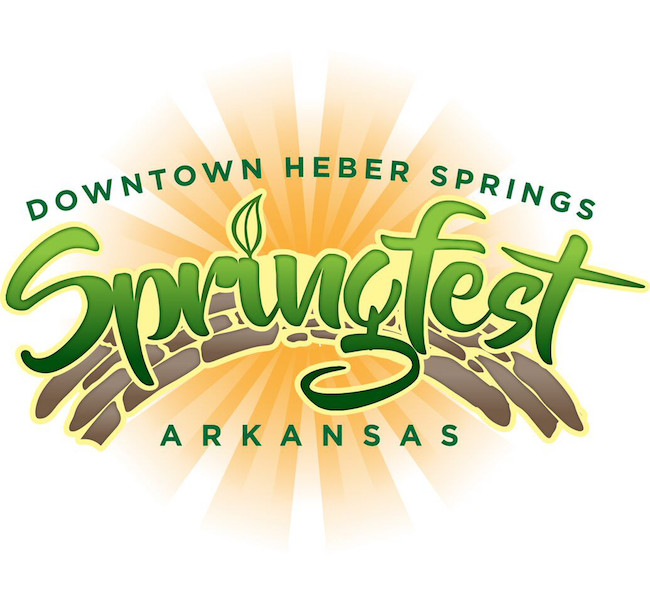 31st Annual Springfest (Heber Springs)
Everyone loves a good hometown festival. Springfest in Heber Springs is considered an arts and crafts festival loaded with fun family activities, live music, good food, inflatables, a butterfly pavilion, and car shows.
Venue: Spring Park and Downtown Heber Springs
Date: May 18th- May 19th
Time: Varies
Admission: Free
Contact: Click Here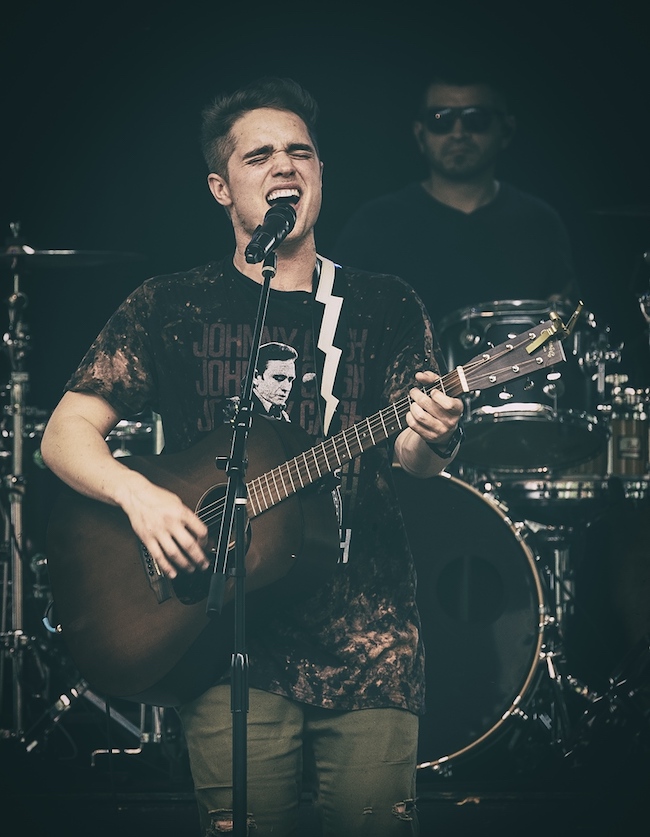 Crawdad Days Festival (Harrison)
A 5K run kicks off things on Saturday morning. Other activities include canoe rides, carnival, rubber duck races, children's stage, and a crawdad eating contest. The music includes country, rock-n-roll and down-home. If all of the above doesn't keep you busy, enjoy looking at hundreds of vintage cars.
Venue: Minnie Harris Park
Date: May 18th- May 19th
Time: Varies
Admission: Free
Contact: 870-741-2659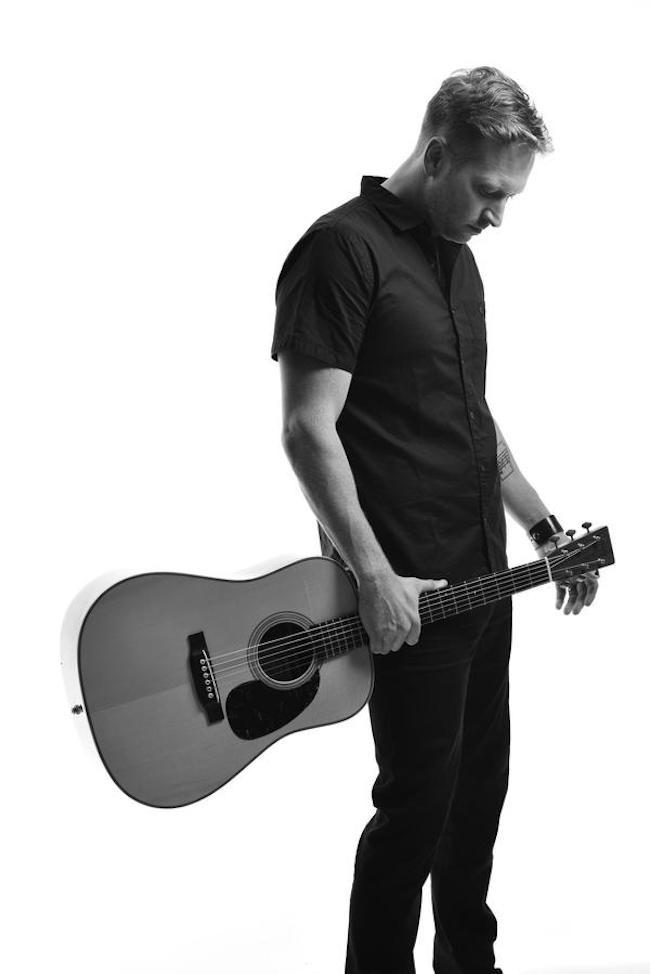 33rd Annual Tuckerman Hometown Days
The volunteer ambulance service has put this event on for 33 years, and proceeds go toward the service and the event. There will be vendors, entertainment and a carnival. Barrett Baber will play the 19th at 7 p.m. Barrett placed 3rd on  Season 9 of NBC's The Voice and is a Coca-Cola and Bad Boy Mowers nationally endorsed artist. He has a New Album "A Room Full Of Fighters" that has debuted in the top ten of country iTunes Charts and his 2016 tour included performances with Rascal Flatts, Darius Rucker, Cassadee Pope, Kelsea Ballerini, Cole Swindell,  and A Thousand Horses. 
Venue: Tuckerman City Park
Date: May 18th-May 19th
Time: Varies
Admission: Free
Contact: 870-512-9586

Dogpatch USA Documentary Film Premiere (Harrison)
Join the cast and crew of the film for the premiere event and showing of the Dogpatch, USA documentary film. There will be special activities leading up to the film showing including live music, photo opportunities, and some great surprises. The film premiere will take place 50 years to the day from when Dogpatch USA first opened. There will also be a Filmmakers Q&A following the film.
Venue: North Arkansas College- Durand Center
Date: May 18th
Time: 6:00 pm – 10:00 pm
Admission: $30 per person
Contact: Call 479-268-7768 or Click Here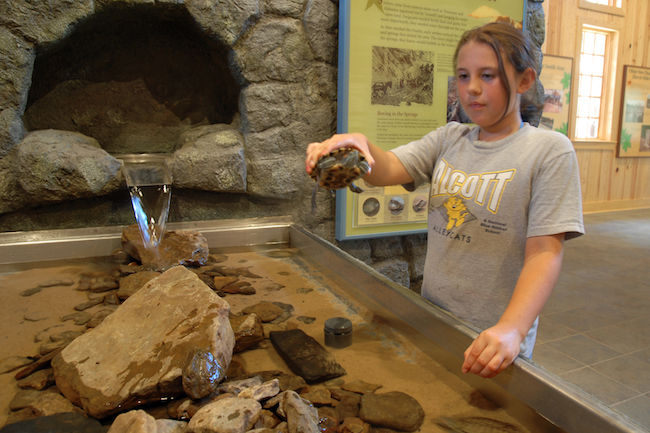 National 'Kids To Parks' Day
Head to a park in Arkansas for National 'Kids to Parks' Day! Many different parks will be featuring special events and activities for the event. There will be fun, interactive programs and activities scheduled throughout the day dedicated to kids, our future park ambassadors. Guided hikes, nature scavenger hunts, trivia challenges, and many more activities are in store. Contact your local park for more information about activities and events taking place and for inquiries about cabin and camping options.
Date: May 20th
The following parks will have events for National 'Kids to Park' Day:
Fort Smith
Lake Dardanelles
Mammoth Spring
Bull Shoals-White River State Park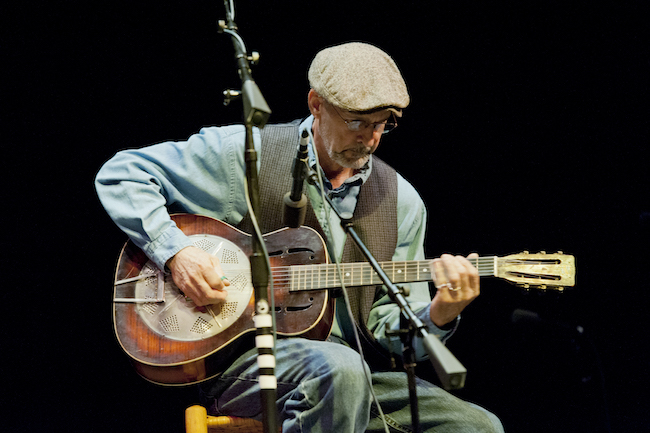 Arkansas State Championship Thumbpicking Guitar Contest
Visitors will see the best compete in this free event held throughout the afternoon.  Contests are held in two disciplines, traditional thumbpicking and contemporary fingerstyle. Cash prizes awarded to winners in each category and the contemporary fingerstyle champion wins admission to the national finals at Walnut Valley in Winfield, KS.  Contest rules, format and times will be available online at OzarkFolkCenter.com.
Venue: Ozark Folk Center State Park
Date: May 19th
Time: 1:00 pm- 5:00 pm
Admission: Free
Contact: Click Here

CWA Wrestle Raise V Spa City Slam (Hot Springs)
Each CWA Wrestle Raise event is tailored towards helping a specific person, family, or non-profit organization. This special wrestling event will feature the Legendary "Nature Boy" Ric Flair, Jerry "The King" Lawler, Dundee, Barrett Brown, Fenix, and many more. Don't miss the chance to come out to show your support, and enjoy a family-oriented live wrestling event. A portion of the proceeds will go to Special Olympics Arkansas.
Venue: Hot Springs Convention Center
Date: May 19th
Time: 7:30 pm
Admission: Varies
Contact: Click Here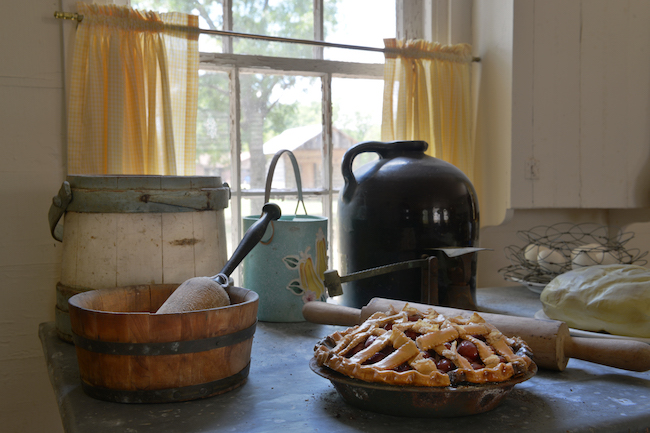 Pioneer Day (Mena)
Ever wonder how people used to cook, or what games and toys children played in early Arkansas? How about what tools were used for everyday living – and how they are similar to those we still use today? Join us at Queen Wilhelmina State Park to answer these questions with some food and family fun. Contact the park for a detailed schedule.
Venue: Queen Wilhelmina State Park
Date: May 19th
Time: 10:00 am- 3:00 pm
Admission: Free
Contact: 479-394-2863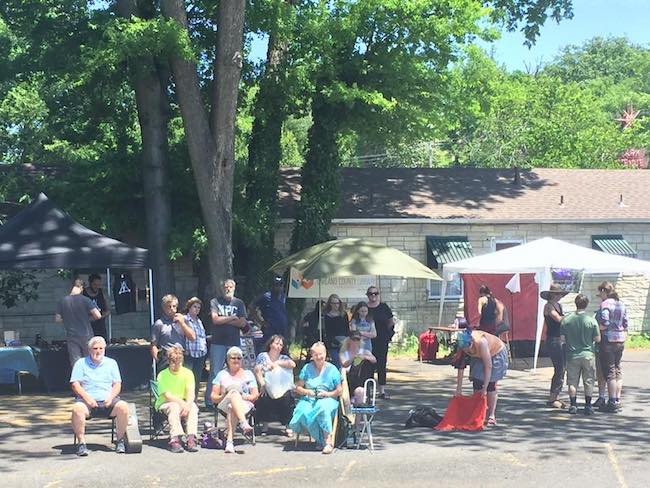 SummerFest Uptown (Hot Springs)
Park Avenue is a beautiful part of Hot Springs, and the community has worked very hard to bring it back to its glory days. It is a natural extension of the downtown area that locals call 'uptown.' This annual festival features craft booths, music, kids entertainment, and food. SummerFest Uptown started four years ago to bring awareness to the Uptown area and now, to raise funds for street lights along the Avenue. SummerFest Uptown is open to the public.
Venue: Park Avenue Hot Springs
Date: May 19th
Time: 11:00 am- 4:00 pm
Admission: Free
Contact: 501-281-1872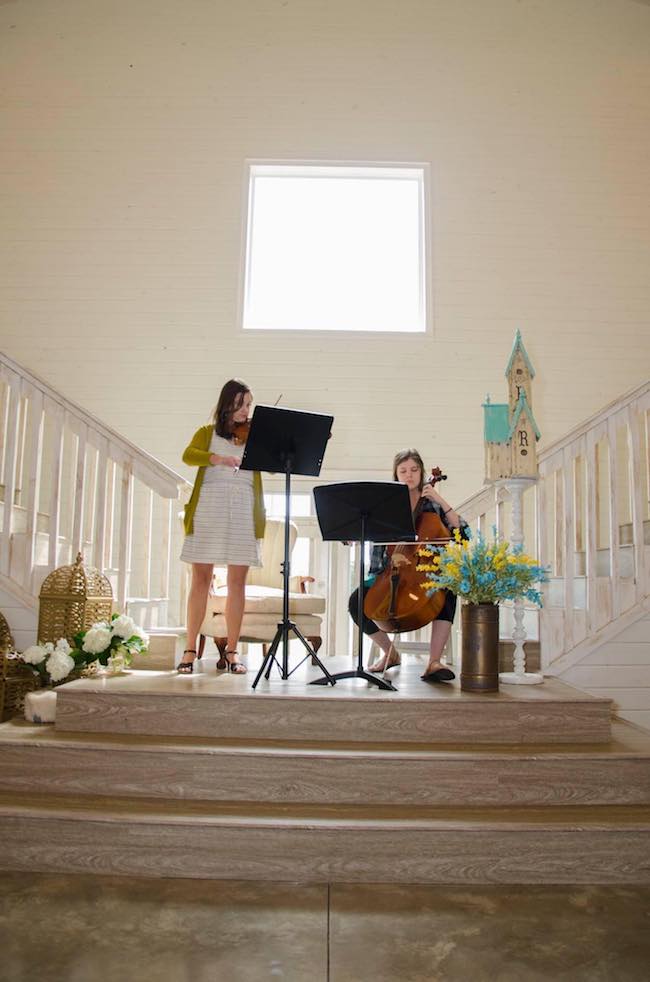 Lady Tina's Tea (Pangburn)
Come prepared for an elegant afternoon with old fashion grace. The annual Lady Tina's Tea will be full of delicious desserts served by Lady Tina's sons as her Mother's Day gift. There will be a horse and carriage for photo and rides.  Ellen Jordan will be performing on the Harp, along with performances by a barbershop quartet and a string ensemble.
Venue: The Wedding Barn and Event Center
Date: May 20th
Time: 3:00 pm
Admission: Adult tickets are $15, and children 12-under are $10.
Contact: Click Here