Little Rock's 8th Annual Main Street Food Truck Festival is this Sunday, Sept. 9, from 11 a.m.-6 p.m. in downtown. More than 60 food trucks are expected to attend the event, which takes place over nine city blocks (on Main Street from 3rd to 9th and on Capitol Avenue from Main to Spring).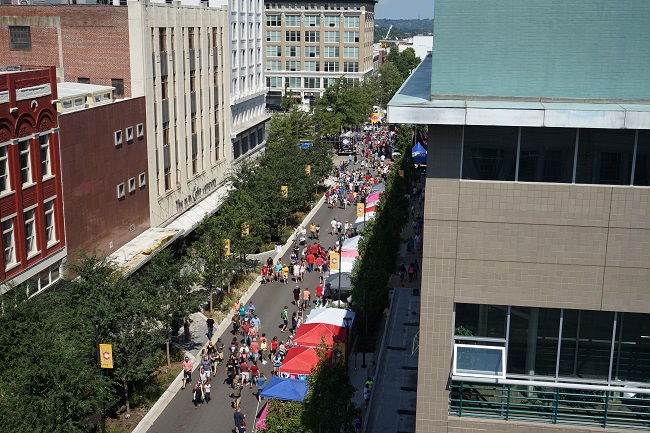 "We have some amazing food trucks attending this year's festival-some have attended several years before and for some others, this will be their first year. On the returning side, we have fan favorites like Bryant's BBQ, Loblolly Creamery, Hall's Southern Express and Katmandu MOMO. Some of our new trucks include Adobo to Go and the Riceland Mobile Café. If someone has a hankering for something special, the Main Street Food Truck Festival is the place to be," says Anderson Penix, communications director at Downtown Little Rock Partnership.
Besides great food, event goers can expect to see several beer gardens featured throughout the festival, as well as the Marketplace–a collection of vendors who will be displaying and selling their goods. Heifer Village and Urban Farm will also be in attendance, complete with animal appearances and games for attendees. There will be over 40 hours of busker entertainment throughout the day. A cycling event, the 2018 Arkansas State Criterium Championships, even takes place during the festival. As you can see, there will be a little something for everyone.
Last year's event drew over 40,000 people, and there's no reason to believe 2018's attendance numbers will be any different. With this potentially high turnout, parking will be the main concern for folks throughout the day.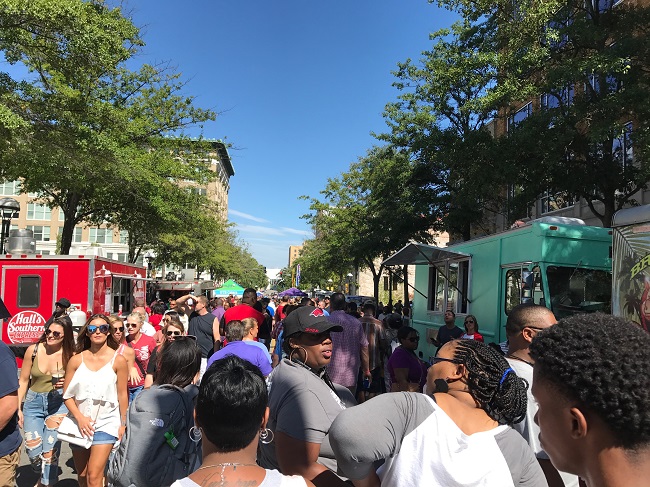 "We are suggesting visitors park in either the parking deck at 2nd and Main Streets (which is on the north side of the festival) or in the parking deck at 6th and Scott (which is on the east side). The deck at 6th and Scott will be free all day. Easiest access to both parking decks can be found by taking the 2nd or 6th Street exits off I-30. If visitors prefer to park on the west side, there should be plenty of street and lot parking available. Street parking in downtown is free on the weekends," says Penix.
As with any festival, the method by which folks pay for food and drinks is also at the forefront. Thankfully, the Main Street Food Truck Festival will keep things very simple.
"Folks can use cash or credit cards at everything from the food trucks and beer tents to the artists and vendors. And for everyone's convenience, there will be several ATMs located throughout the festival," says Penix.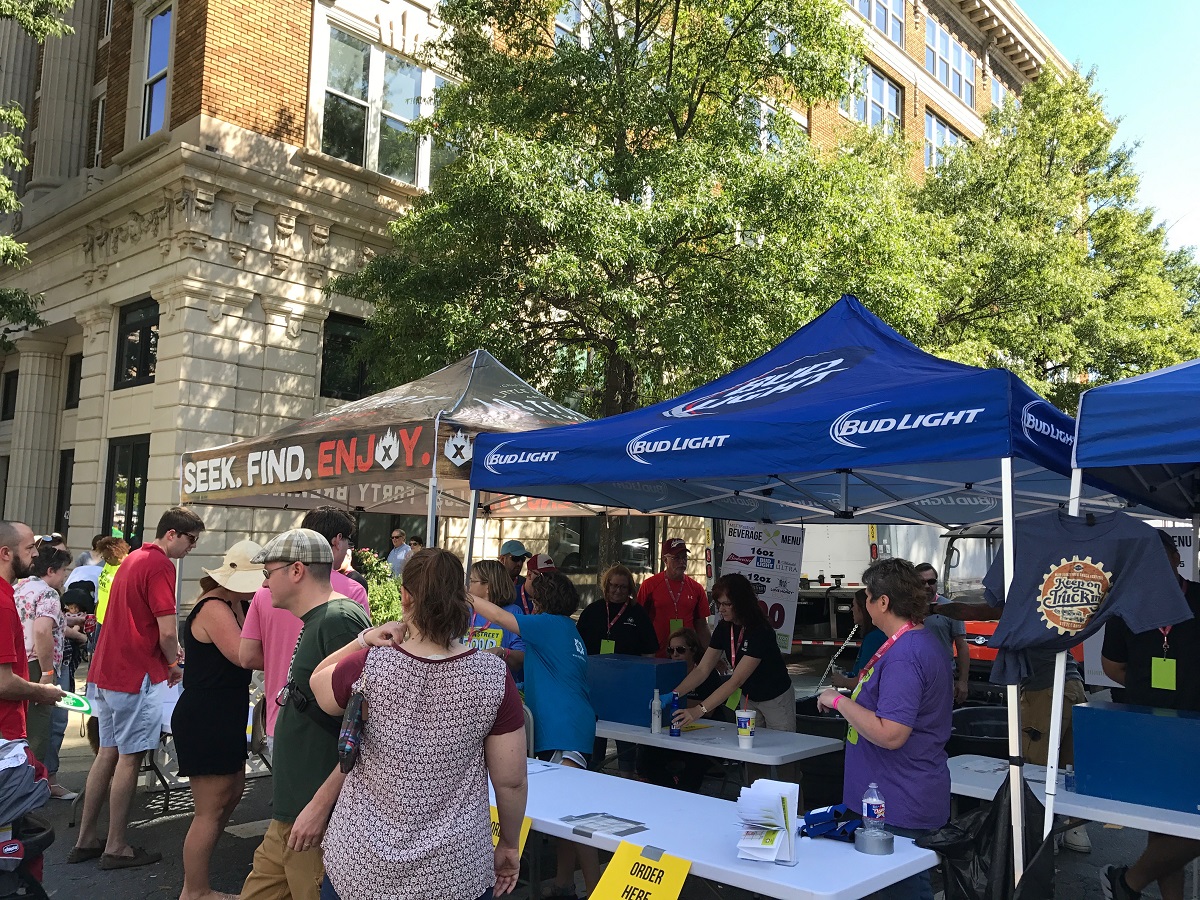 Here's hoping the weather cooperates and attendees can enjoy a beautiful day with fairly mild temps. I've attended this event in the past and can tell you it really is one of the best festivals, not only in Little Rock but in the entire state.
Just make sure you come hungry.
*Photo credit, Downtown Little Rock Partnership